2017

Detroit motor show preview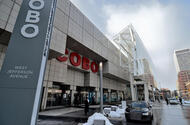 The 29th North American International Auto Show kicks off 2017 with unveilings from Mercedes, Toyota, Kia, Lexus, Chevrolet and more
The Detroit motor show, officially titled the North American International Auto Show (NAIAS), is the first international show of 2017 and will play host new car unveilings from Mercedes-Benz, Toyota, Kia, Lexus and Chevrolet, among others.
Now in its 29th year as an international event, the show begins in earnest with a preview week that begins on Monday 9 January. Autocar will be present to report on all of the new car unveilings, executive interviews and industry gossip from the halls of the iconic Cobo Centre.
Click here to read our 2016 Detroit motor show report
Expect the new Mercedes-Benz E-Class Coupé to attract plenty of attention when the show gets under way. The bold new Kia GT is also widely rumoured to be bound for the show, following a recent teaser vehicle that showed the sports saloon topping 150mph at the Nürburgring.
Toyota will take the wraps off a new US-market Camry, while Lexus has a press conference scheduled but has so far been tight-lipped about what it might show. A third Toyota group conference will reveal news relevant to both brands. 
A new version of the track-focused Chevrolet Corvette ZR1 is also set to be launched, while major Chinese car maker GAC Group has already confirmed its attendance.
The quirky Rinspeed Oasis will be on display at the Detroit motor show following its official reveal at the Consumer Electronics Show (CES) in Las Vegas a week earlier.
Porsche is one prominent manufacturer that won't be in Detroit. It had a major presence at the recent Los Angeles motor show and also plans to attend the New York motor show in April.
While Detroit has a rich automotive legacy and is a prominent event at the start of the new year, it doesn't achieve the same public footfall as other US motor shows and some manufacturers choose not to attend.
On the plus side, Detroit claims to offer six unique shows in one. The first is an ​'​ultra-luxury automotive event​'​ called The Gallery, which tales place on Saturday 7 January. The invite-only extravaganza is held at the MGM Grand Detroit hotel, where a collection of luxury cars worth almost $7million (£5.5m)  is on show. The likes of Aston Martin, Bentley, Ferrari, Lamborghini, Porsche and Rolls-Royce are usually represented.
The show's second act is Automobili-D, a dedicated exposition focused on the rapidly evolving automobile and mobility landscape. It begins on Sunday 8 January and car companies, tier-one suppliers and tech start-ups will showcase their latest developments. John Krafcik, CEO of Google's self-driving car project, will kick-off the event with a keynote presentation.
Nearly 50 start-ups from around the globe will be present. Among the companies attending include Civil Maps, which provides 3D mapping technology for fully autonomous vehicles, and PolySync, a supplier of products and services that aid the development of self-driving cars. A handful of start-ups from the UK will also attend.
The remaining segments of the show are the press days (9-10 January), industry days (11-12 January) and charity preview (13 January), before the doors are finally opened to the public for nine days from Saturday 14 January. Public tickets cost $13 per person and the show is open from 9am until 10pm each day.
Watch our round-up video of this year's Paris motor show below
Source: Car
Write

a Comment
Fields with * are required