A

day with Jaguar's design director Ian Callum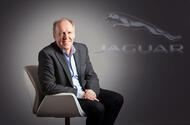 Jaguar design director Ian Callum
The best of Jaguar design director Ian Callum is usually top-drawer. So how does he do it? We've trailed him for a day to find out
If Ian Callum, Jaguar's design director, were to put his pen down today, his position high in the design firmament would be secure forever.
This is the man whose Aston Martin DB7 design saved its maker in the early 1990s, after which he designed the Vanquish, DB9 and Vantage, which set Aston on a whole new path.
A few years later, Callum's vision of the future allowed Jaguar, whose management at the time wanted to keep it handcuffed to worn-out traditions, to leapfrog two design generations and become modern again – starting with the XF in 2007 and leading to today's XE, F-Pace and now I-Pace. But Callum refuses to "wallow in glory", as he puts it.
"I'm lucky to have come in at difficult times for both companies," he says. "It's easier to fix something than to improve what's already good." Besides, none of the biggest successes would have been possible without the loyal, multi-talented design team he has assembled at Jaguar but which is barely visible to the outsider's eye.
Indeed, the desire to understand the duties of this team was the main reason we began asking a year ago to share one of Callum's working days inside the Whitley design studio. There were initial, understandable concerns about confidentiality, but we came to an eventual understanding that we'd be talking more about people than products.
7.30AM IAN CALLUM'S HOUSE
We're drinking coffee in the kitchen, looking at a big mural on one of the walls, a colourful abstract of a speeding Jaguar F-Type. There's no getting away from cars in this house, it seems. Callum is elated because the postman has just brought a new set of Minilite alloy wheels for one of his two treasured Mini Cooper Ss. They are part of an eclectic collection that includes a beautiful Jaguar XJ-C, a Ford hot rod, a Vanquish, one of Land Rover's last Heritage Defenders and a 1957 Chevrolet saloon – all acquired because Callum feels he needs projects, for sanity's sake.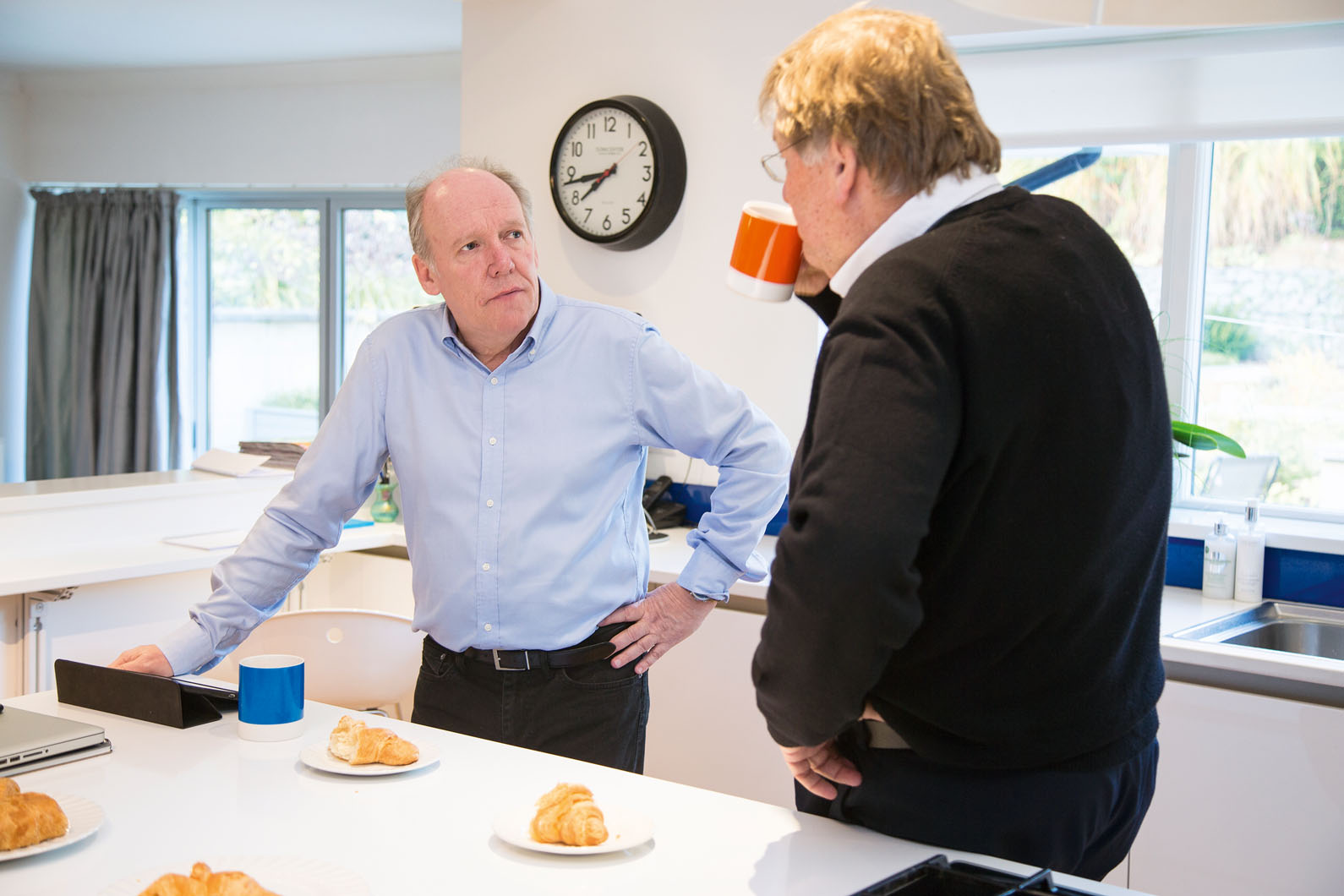 7.50AM IN THE CAR
Callum lives 15 minutes from the office and knows the difference it makes to his life. His red F-Type R ("I love primary colours") hardly gets a chance to warm up, but he has still driven 8500 miles in six months, mainly on trips to Scotland and Heathrow. A new car will be coming soon; there's a market among Jaguar enthusiasts for ex-Callum cars.
We chat about the Vanquish ("Mine's a later model; the gearbox works fine") and how he would like to tweak the design. "I like doing facelifts," he says, "because fashions change and you change as a designer, and this is a chance to reflect that. People sometimes think there's something cynical about the way you design a car, allowing for the facelift and all that. But that's not the case. You always do your best. But you also learn things as the original car goes through its life, and you can usually make it better."
8AM WHITLEY FACTORY ENTRANCE
It's busy here, but organised. Traffic arrangements around Jaguar Land Rover's factories have been vastly improved, and suddenly everyone knows where they're going. Our red coupé is waved through and we drive along the main avenue, past engineering, where several orange F-Types are parked. "That colour needs sunshine," says Callum. It's a good thing he gets two parking spaces, because his Defender is currently in the other one. "I have too many cars at the moment," he adds.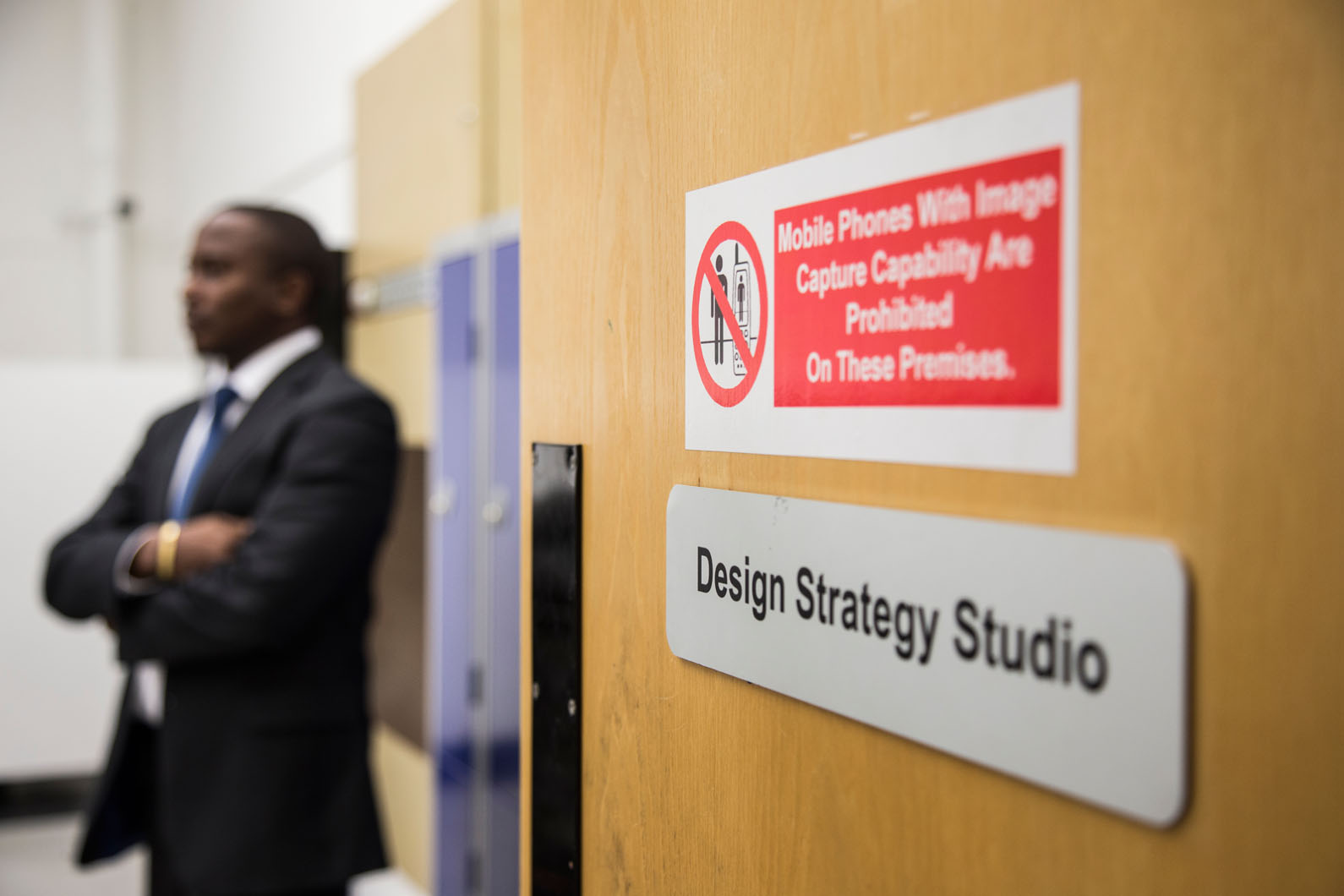 Ten yards away, at the studio entrance, we're greeted by a uniformed guard ("This is Eddie. He's the CIA"). We go through the double doors, turn left and head upstairs to a cramped, L-shaped office on the first floor, Callum's hangout. It used to be a storeroom, but at least there's space for a large overhead picture of a Lightweight E-Type on the wall. A big window gives a perfect view of the cars in the avenue. In another life, Callum says, it also allowed him to see the bosses coming…
This is email time. Our first meeting is in 20 minutes' time, but Callum uses these moments to read mail and plan the day with PA Judy. He gets hundreds of emails and dozens of invitations, and answers the deserving ones personally, probably in honour of a reply he received as a keen kid from Jaguar's legendary Bill Heynes in the late 1960s, when he sent in some tentative designs and asked for a job. The advice was to go to design school, and young Ian did that: Coventry, then Glasgow, then a postgrad degree at London's Royal College of Art.
8.40AM CALLUM'S FIRST-LINE MEETING
Here dies any notion about a design studio being a place where a few people draw nice, somewhat random pictures of cars and a few others turn them into clay models that then become production cars. There are simply too many people involved for that, and they're all on a mission.
First, I meet Rich Rosenthal, Callum's de facto chief of staff, who knows all the people, issues and arrangements. He's a kind of walking SWOT (strengths, weaknesses, opportunities, threats) analysis, except a nice guy with it. We're in a huge, rectangular room with a giant table in the middle and chairs around the walls. There are big display boards and a screen half the size of a tennis court. Rosenthal projects what he calls a "tube map", showing the timetable for a model refresh three years away. The point he makes is about process versus inspiration: how a project formed by very specific market requirements and tough legal demands progresses on a rapid schedule yet must look inspirational and effortless in the showroom.
There are about 10 major gateways in the four-year creation process of a new model, I'm hearing, plus lots of small ones. Target dates are timed to the day, four years out. Conceptual stuff starts early, but designers work in greater and greater detail to the end of year three. Engineering starts at six months – proof on a plate that engineering and design must co-operate like they never used to – and runs to year 3.2. The launch team, I'm surprised to see, starts 15 months before the car reaches showrooms.
About 15 people, all senior, confident and apparently high priced, arrive as one for this Jaguar meeting and introduce themselves. Jaguar has about 15 programmes running at present if you count 'model actions' such as mechanical changes as well as facelifts and all-new cars. Some faces are familiar to me from other visits I've paid, but they go around the room explaining their roles: exterior design chief, head of studio engineering, advanced design boss, senior manager of A-class surfaces ("anything you can touch"), boss of interior design, head of modelling and more.
9.30AM PROGRAMMES MEETING
Now the door behind us opens and the population of the big room quadruples. I am starting to understand how 760 people work in Jaguar and Land Rover design. "There were 95 when I came in 1999," says Callum. People crowd the big table and sit on chairs around the walls. Some stand. They're here to review live Jaguar projects. I can't stay. Too many secrets.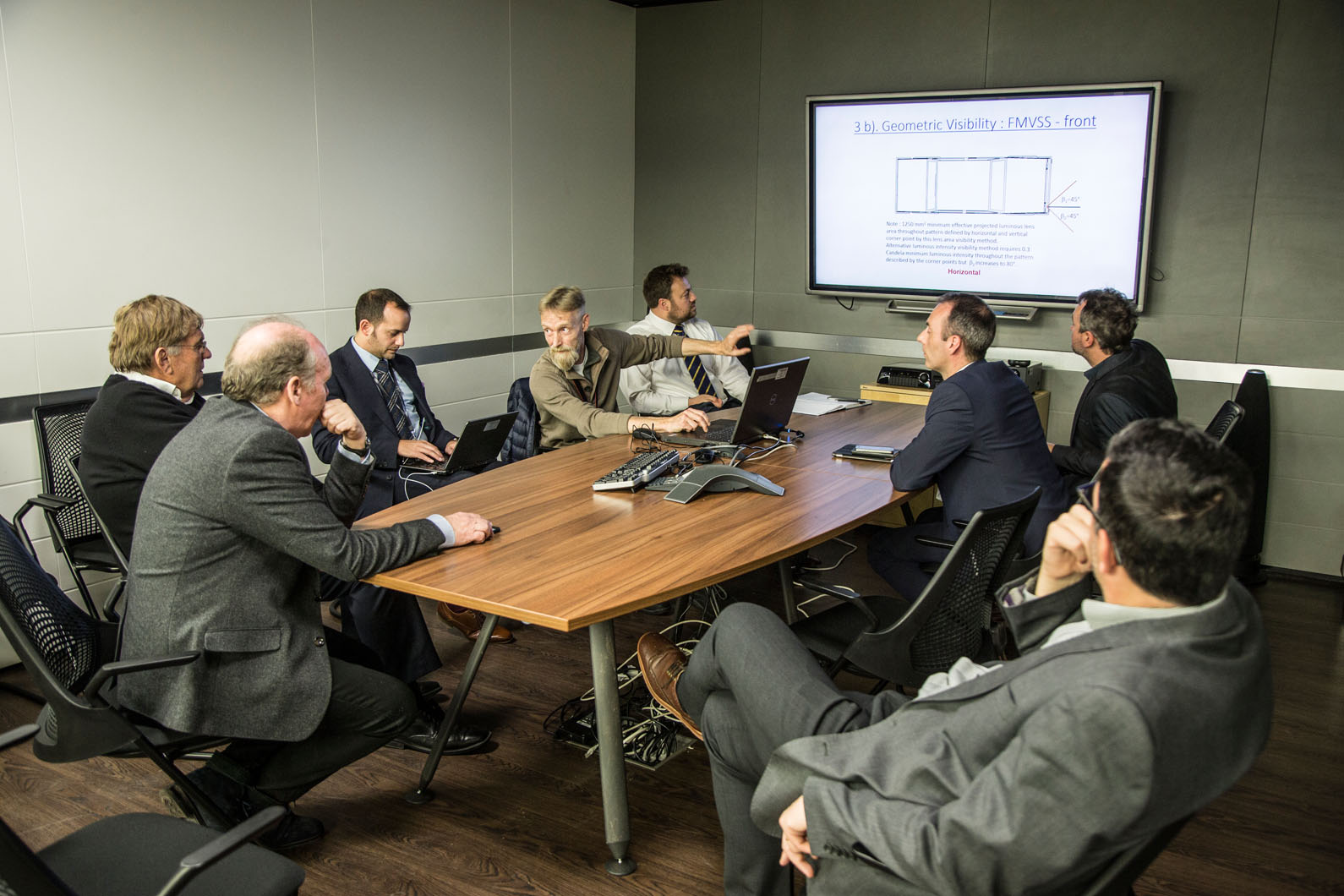 Still, there's time for a quick summary for the managers present. Jaguar's international volume is both up and down at present, depending on market, but the performance as a whole is on plan. US sales are up by 200%, mostly because of the F-Pace. There are issues with a far-flung importer and the company has been busily registering new patents around the I-Pace. "It's a big part of what we do," says Callum. Oh, and design is running on budget. The department is rumoured to spend several tens of millions annually, which is considered good value even by those in the ivory tower.
Why so many extra heads since 1999? Because design has moved a very long way even since then, let alone from the now barely credible days of the 1960s and 1970s when a remote (and huge) engineering department would create a complete chassis and powertrain and then hand it over to the designers with the instruction to "put something around that". Nowadays, argues Callum, designers have a greater overall knowledge of the complete car-making process (engineering, aerodynamics, design, manufacture, new materials, supply chain) than most others in the game.
For us, the meeting concludes with Callum's assessment for the meeting of Jaguar's star of the LA motor show, the I-Pace. "I drove one yesterday with Mike Cross [the company's 'Jaguarness' arbiter]. It's a fascinating vehicle and a really strong car. You're aware of the battery's weight, but it feels fabulously agile and so quiet. Almost like someone's pushing, only a lot faster. Crossy loves it, and when he's happy, you know you're onto a winner." People are pleased.
10AM DESIGN STUDIO TOUR
We're in the main studio at Whitley, where, someone reminds me, the Hillman Avenger and Talbot Horizon were designed in the 1970s and 1980s. Now it's Jaguars wall to wall. Callum says the place is "full to bursting" and will soon be replaced by something much better.
We divert briefly to talk seat stitching and upholstery textures, before touring another vast room. Lots of stuff is covered, but I can see a couple of familiar cars under development. One important job, Callum says, is making sure models aren't too similar. In earlier iterations, they were similar because the job then was to establish a family look. But now they need to diverge.
Fragments of information come my way: quad headlights may reappear on Jaguars, but in a modern way. The Jaguar grille will always be proud and prominent. The 'chicane' style of the I-Pace's rear lights will be adopted for other Jaguars. We're shown some screen-based visuals of a new Jaguar rear end, a saloon due for a refresh around 2019. The new look has to be resolved next year. It's a weird business, having to think so far into the future. Callum reckons the existing shape is "a bit brittle" and has asked for "more form". Seven or eight designers are standing around, surveying proposals. It's harder than you'd think.
There's a lot of talk about "the soap dish" (designer speak for the indented section that carries the rear numberplate). Putting it high or low is easier than putting it in the middle. Stealing space for anything new is nearly impossible, because accommodating the spare wheel gets much harder and crashworthiness is affected. Even the angle and siting of the numberplate light is a legal issue. I'm impressed by the way everyone is listened to and how Callum – laconic, friendly, well-briefed – carries it all with an easy authority.
On we go. In a separate room called the squash court for its high ceiling and weird echo, we look at proposals for the instrument pack and interior of a large car. "It'll change," says Callum, just in case I think I'm seeing the interior of the next XJ. One interesting experiment is with airflow: Jaguar would like to eliminate traditional throughflow vents in favour of ambient air. Designers also want to keep familiarly-sited but modernised hard keys, rather than controlling everything from a touchscreen.
Up a steel staircase, there's a presentation with lots of virtual reality kit. Through goggles, I view amazingly realistic I-Pace animations and then a production interior. Top management uses this to see things in as much detail as possible before approval. "Never show anything you wouldn't be prepared to build," says Callum.
11.30AM PR REVIEW
Back to Callum's office for a PR review with Aimée Hancock, who works with Callum on publicity activities. It's a matter of give and take, because he has far more offers than he can fulfil. To prove the point, he makes a quick video of apology at not being able to attend this year's Scottish Car of the Year event, at which Jaguar scored a couple of wins. Callum is also in demand these days as a kind of ambassador for British design, and the company approves. But you can tell his heart is definitely on the Jaguar side of things. He and Aimée make some decisions about events to the other side of Christmas and leave it at that.
12.30PM LUNCH
Not much time for this, but it's a delicious buffet. We eat in a little ante-room off the main presentation area and are joined by Callum's top team, who usually eat on the fly on Design Thursday.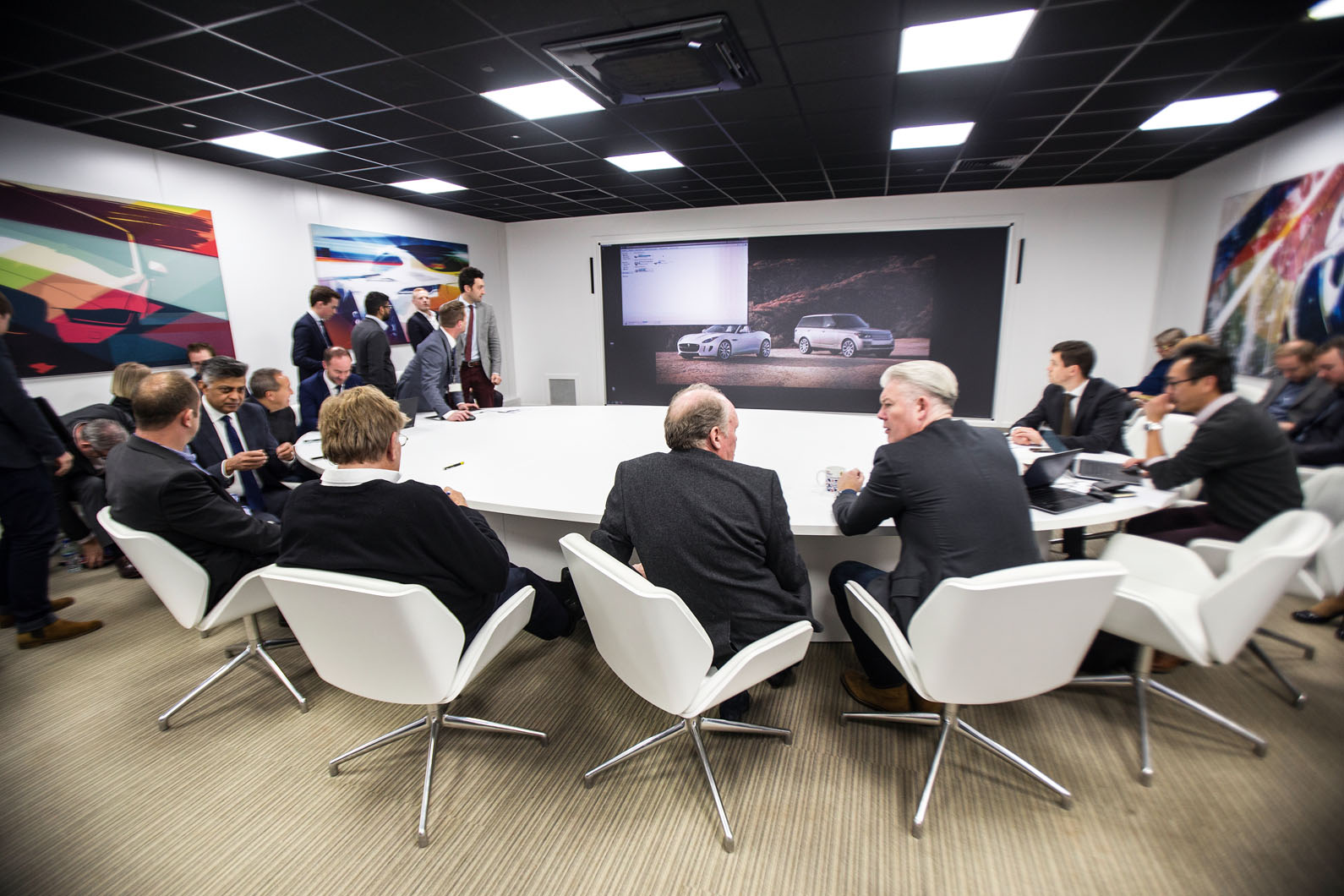 1.30PM CUBING REVIEW
To another part of the warren I haven't seen before, where a so-called verification model of the F-Pace stands. It's a mighty piece, milled from solid metal, and it displays perfect dimensions, a kind of Greenwich Mean Time of car design. Any supplier, internal or external, can refer to it to be sure a component will actually fit.
In the same place, Callum views a version of the production I-Pace, which had reached its final design gateway. There are concerns about panel fit here and there; the model has various arrows stuck on to indicate areas that need his consideration. This is important stuff. The company's CEO, Ralf Speth, grew up in manufacturing jobs and is a stickler for accurate build. There's much discussion about a trim glitch on a bonnet edge that I can hardly see (but Speth would). Solutions are proposed and found, but there will be more discussion before "the grown-ups" see the car.
2PM BRANDED GOODS REVIEW
Companies make big money from apparel, travelware, watches and even fragrances these days, and the art of doing it well at a place like Jaguar means making sure it matches the ethos of the cars. Head of this department Lisa Treloar shows Callum samples from three clothing ranges (Core, Lifestyle, Ultimate) and some pretty handsome travel bags. It's a competitive business these days and suppliers have to be at the top of their game. But this lot passes the test.
2.30PM A DIVERSION…
Callum is trying to get back to some office work and this is supposed to be the end of my tour, but we're abruptly summoned to a far-flung part of the design complex to view a glitch with the refresh of a Jaguar that has reached the clay model stage.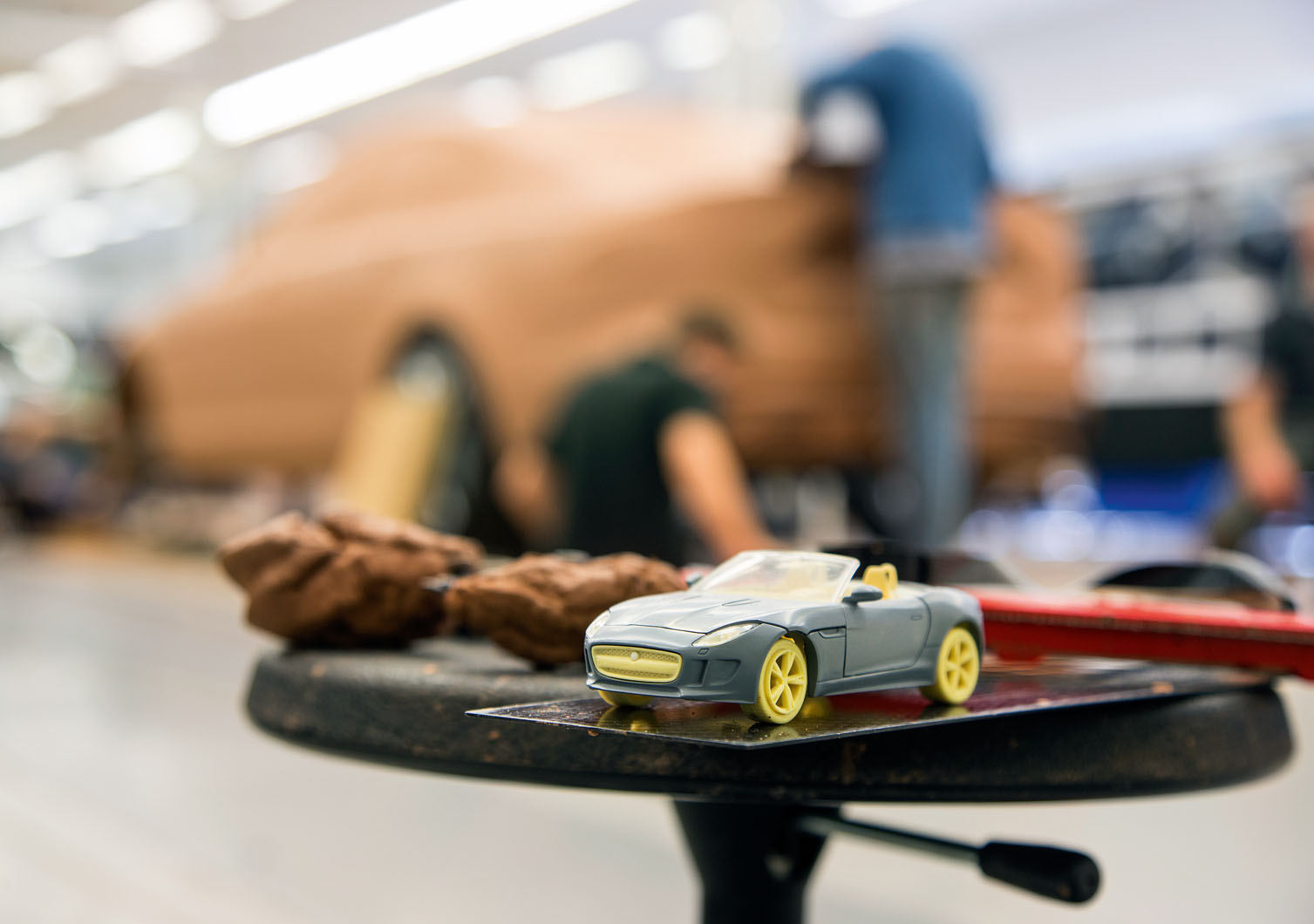 A proposal for a new kind of headlight doesn't quite fit the complex web of international regulations governing light distribution patterns. It misses out by a couple of degrees. It's an obscure problem and will never affect anyone adversely, but it has to be fixed. Callum and team discuss options: relocate it or redesign it. The irony is, no one will ever tell the difference.
3PM TIME TO LEAVE
For Callum, the day's not over. A departure to the US has been postponed, but there will be meetings and conferences until nightfall. I leave with an entirely new impression of the design director's job: it's about leadership, experience and insight but it would be impossible without this remarkable team. Overall impression? For all the measuring that goes on within design, it depends enormously on intuition. Designers have to be happy and they can't always say why they aren't. Callum reckons his old boss, Tom Walkinshaw, understood this better than anyone. "He used to say: 'If you're not happy, I'll come back when you are. But you've only got two weeks'."
Source: Car
Write

a Comment
Fields with * are required