From

Porsche to Peugeot: what the Autocar team spends their own money on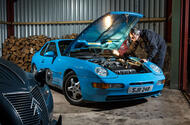 Andrew Frankel's Porsche 968 Sport
It's time to fling back the garage doors and reveal which cars (and bikes) we've been buying, running and fixing up in 2016
It's that time of the year again where we open our garage doors to show you what we've acquired in the past 12 months.
Andrew Frankel – Porsche 968 Sport (1994)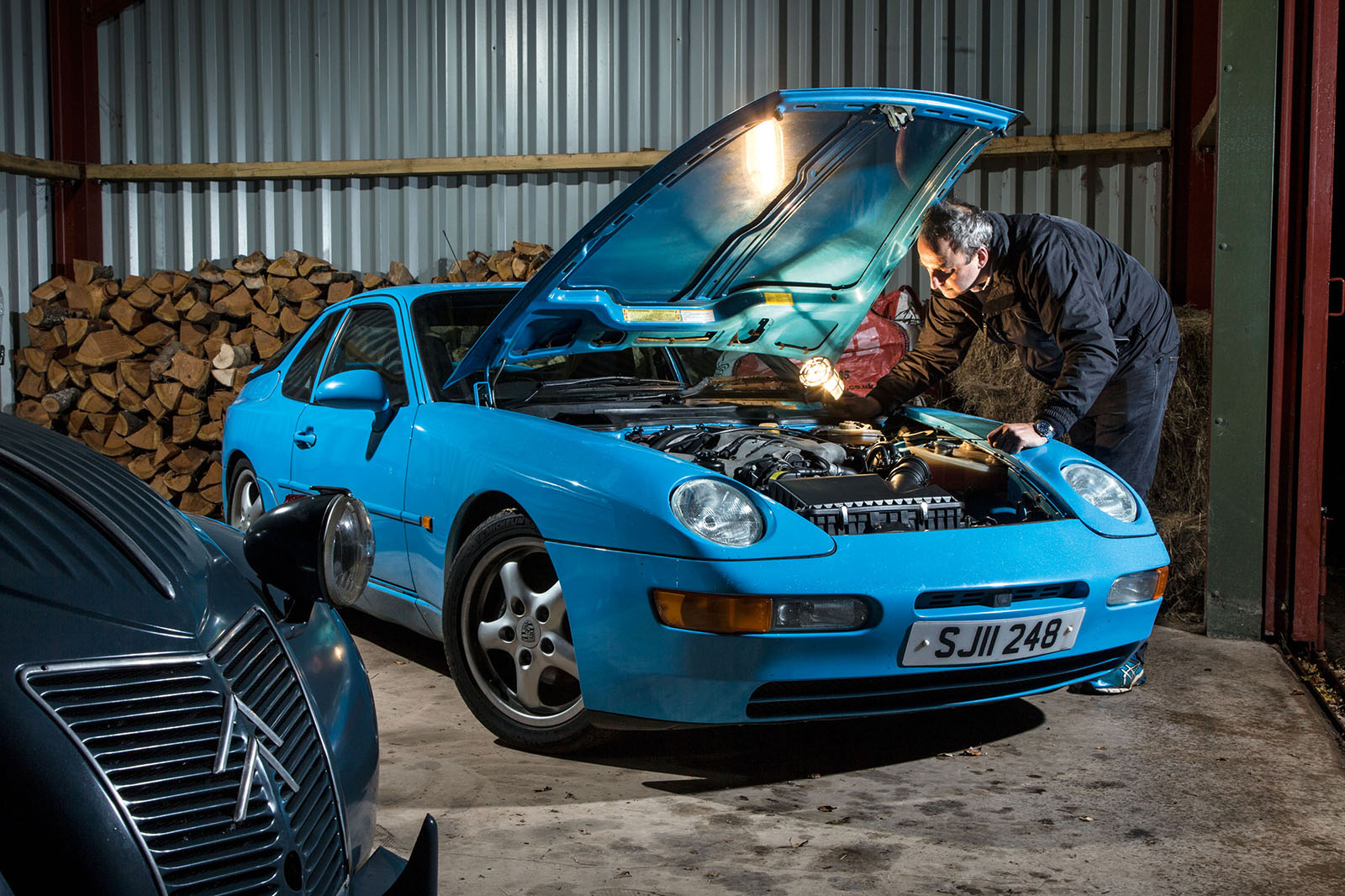 Did I really buy a 968 so I could drive a 918 Spyder? It seems I did. Or at least that's what I keep on telling myself. The story goes that Porsche had its hypercar in Scotland and extended an invitation to those journalists who wanted to drive it. The only snag was that they had to turn up in their own Porsche, one of which I did not have.
What I did have is a mate who'd owned this Riviera Blue 968 Sport for the past 16 years and who'd bought it from my brother, so its provenance was impeccable. The car was cosmetically a touch scruffy, but structurally and mechanically it was better than sound. The price was right and, telling myself I'd sell it as soon as I'd driven the 918, I wrote the cheque.
That now was many months ago and I still have it. It endeared itself so much to me on those few days in Scotland that I have found myself unable to part with it. It kept up with what should have been far faster cars, reminded me why I'd loved them when they were new and never missed a beat, despite being driven like, I suspect, it has not been driven since a fresh-faced young Autocar tester called Chris Harris dumped it in the gravel at Spa many, many moons ago.
I've done a few minor things to it, such as making the windscreen wipers and heating work properly, putting it on some proper tyres and installing a brilliant period-looking Porsche sat-nav, Bluetooth and stereo system. I'll tidy up the paintwork and interior over the winter and see how I feel about it come spring. My plan is to sell it, because I don't really have the space for it. So don't be in the least bit surprised if you see it back here this time next year…
Rachel Burgess – Mercedes-Benz SL500 (1997)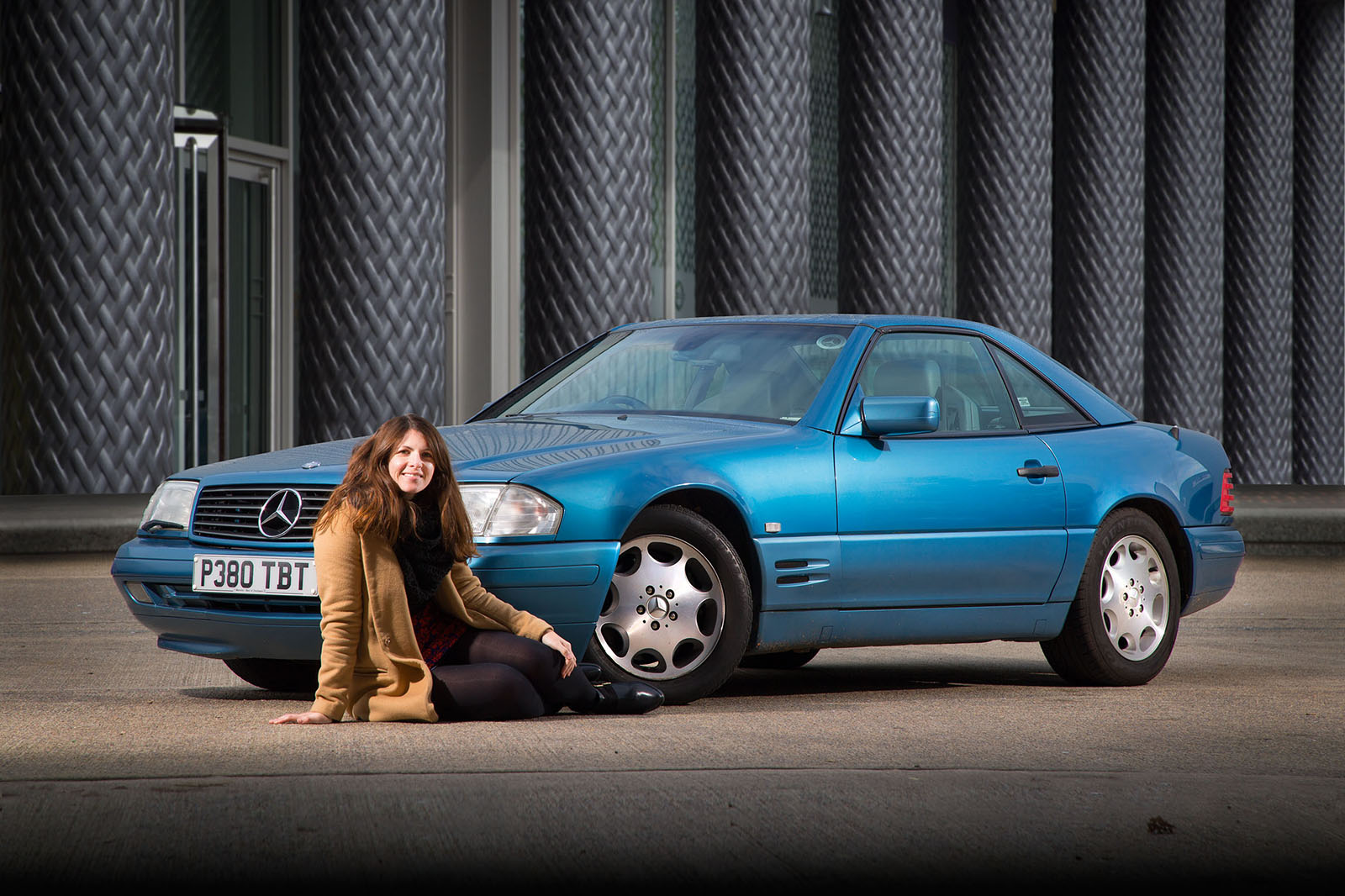 It's the perennial dilemma of the classic car enthusiast who's too sensible to be reckless on motoring decisions: which old car can I buy that will, at least, not depreciate and, if I'm lucky, appreciate? And so my partner and I invested in this SL500 two years ago.
The 1997 'R129' was the height of luxury at the time: at £72k with options, it was more than the average price of a house. Using the reliable 5.0-litre V8, it's said by people to be hewn from granite and the ones before 1998 are the best built. That's partly because it was one of the last models produced before Chrysler bought into Mercedes and huge cost-cutting measures were introduced.
Time has made it less luxurious but, almost 20 years later, I'm still mildly impressed by the comfort levels and that the central locking locks one of the middle compartments when the roof is down. Admittedly, it has some issues – namely, that the gearbox doesn't shift properly into second and third, and the diagnosis is that we need a new one. But still we enjoy cruising around in it now and then, especially in the summer months, even if the colour is a bit much for my black/silver preferences.
Money-wise, it has appreciated a little in the past two years. We'll probably keep it a while longer, although a BMW 8 Series is calling our names and we can't afford both…
Tim Dickson – Ford Fiesta (2004)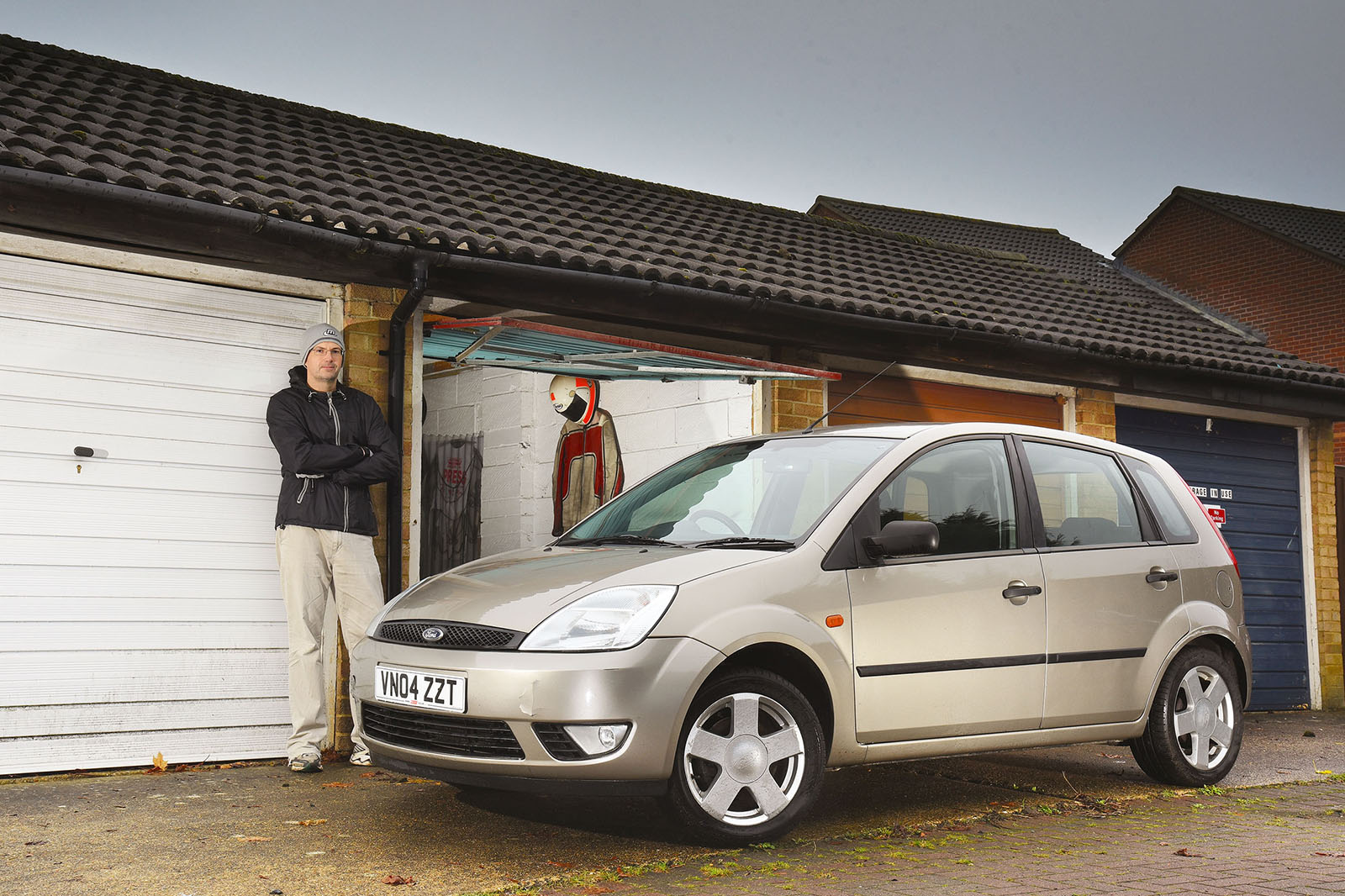 Technically a Mk5 but colloquially a Mk6, this mechanically robust 1.4 petrol example with a scant 50,000 miles has been mine since 2006. It's just passed its MOT test with no advisories (again). Hilariously, the Mk5s have a habit of snapping front springs (one went last month), plus the spark plug wells fill up with screen wash and you have to keep the rain out of the recessed top mounts for the front suspension or the nuts rust solid. Other than that, it's perfectly reliable and rides and drives a treat. And no, it's not for sale, so stop asking.
Rory White – Mercedes-Benz 190E 1.8 (1992)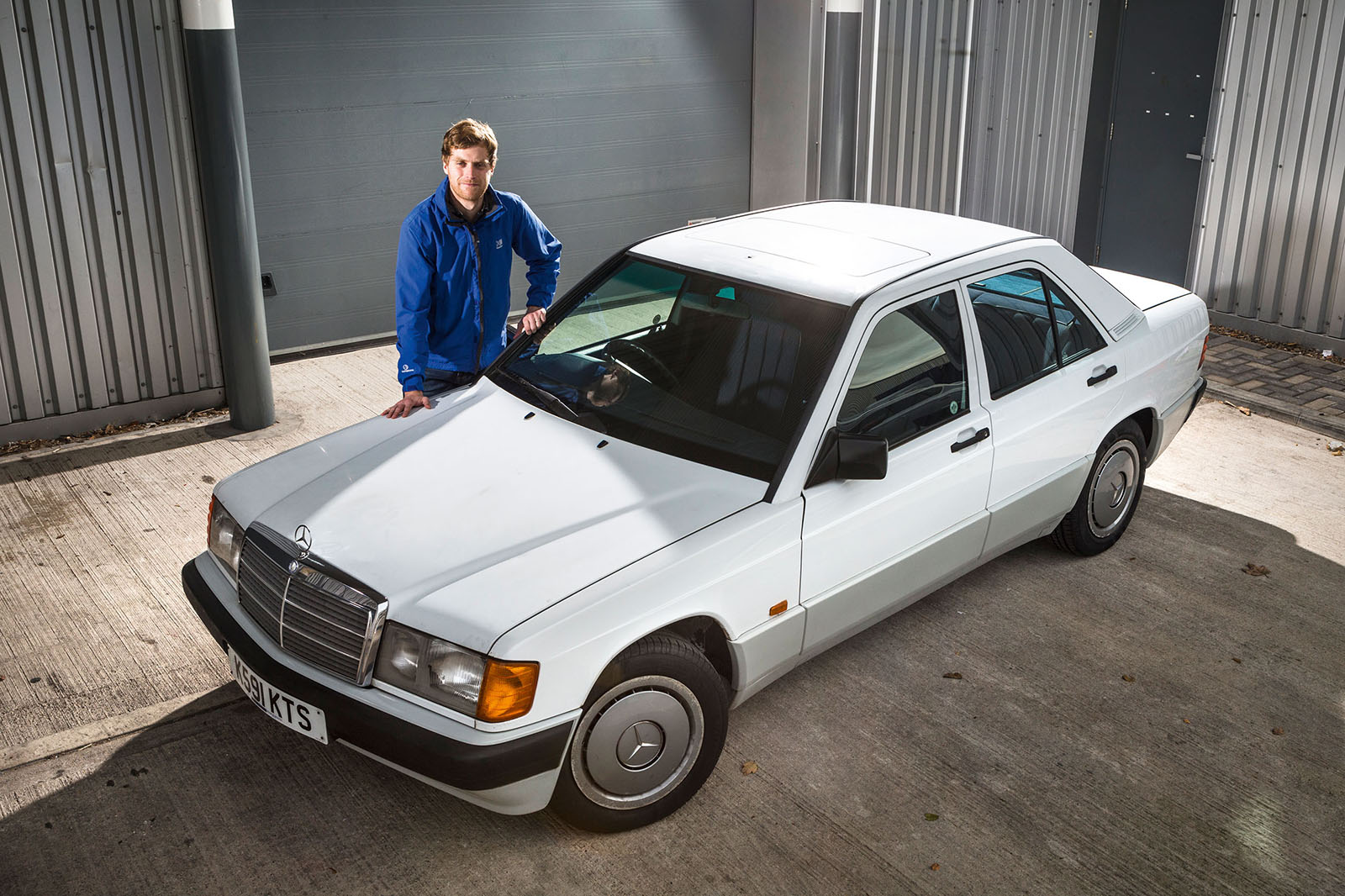 After needing to sell my E34 BMW 5 Series to help fund my wedding earlier this year, the old-car itch became too much almost as soon as the invoices for flowers and bunting had stopped arriving.
Much like before, I wasn't really after anything in particular, although 1990s Alfa Romeo Spiders and Audi Cabriolets were certainly a saved search. In fact, I have ended up with something completely different, and I couldn't be happier with it.
It's a 1992 Mercedes 190E, with 122,000 miles, which is barely run in for one of these, I'm told. Decent six cylinder examples seemed few and far between, and the ones available were out of my price range. So four cylinders it was and, in this case, a petrol 1.8 with auto gearbox.
Even better, the previous owner had just spent a tidy sum giving it some TLC. New discs, new rear shocks, a new exhaust and a couple of new tyres had all been fitted within the past four months – not bad for a final haggled figure of £1300. That's a little more than I've spent in the past, but then I'm starting with a much more solid car.
I'm actually really impressed with just how together it feels to drive. It has a service book full of stamps and few MOT advisories, and it feels like a thoroughly well-looked-after car to drive. The engine is smooth, the gearbox is the same once properly warm and the car's ride is sublime, thanks in part to those recent shocks and a full wheel balance.
But, of course, this 190E isn't perfect. The first jobs are a new set of numberplates, because the current ones are damaged, and a replacement windscreen. Before long, a couple more tyres will be needed, the radio aerial currently needs attention and I may even investigate sourcing and spraying a new front wing.
Neil Winn – Subaru BRZ (2014)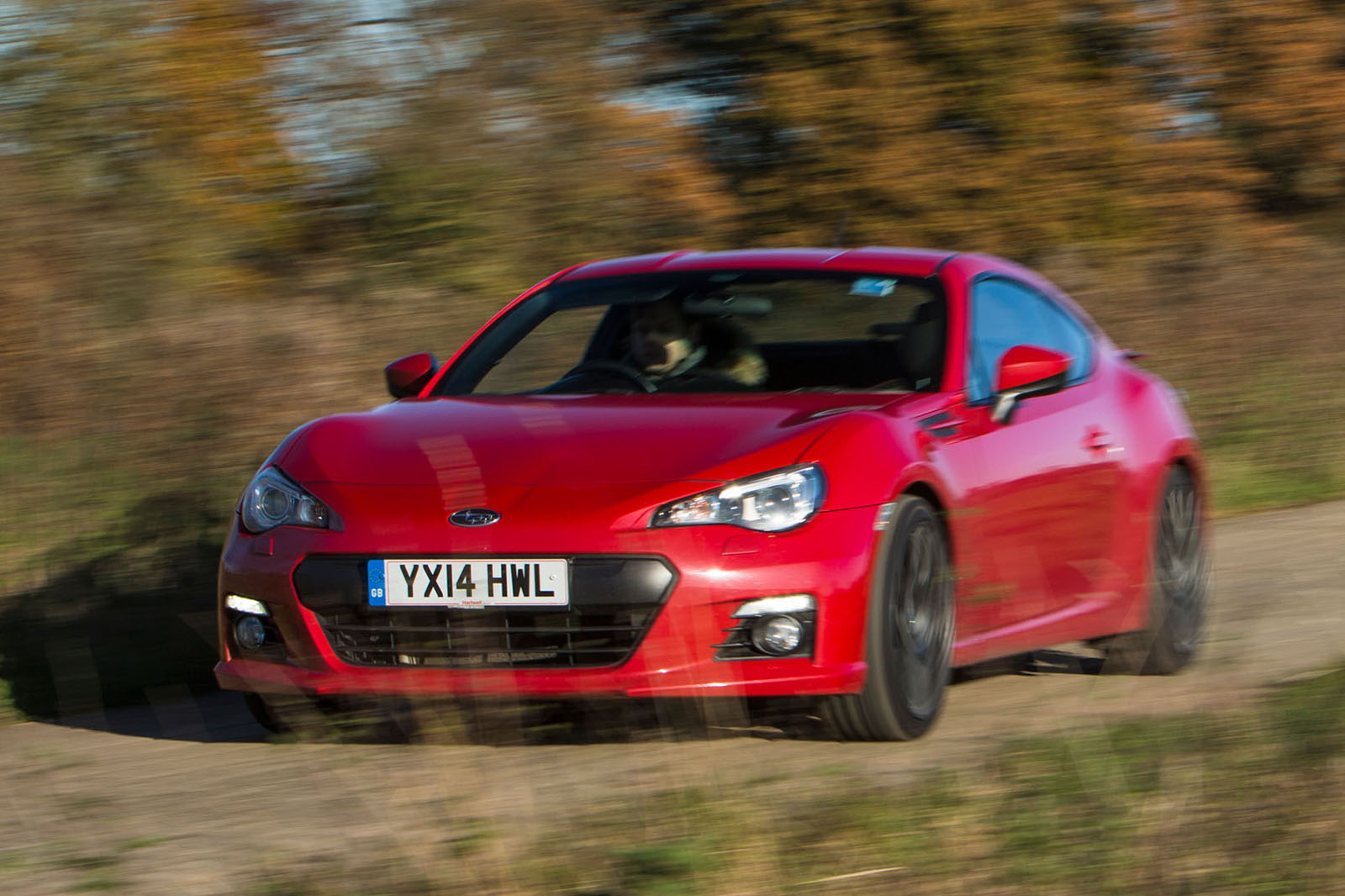 It all started with a 'learn how to drift' event at last year's Goodwood Festival of Speed. Hosted by Toyota and open to the public, it gave me the opportunity to sample a car that had always eluded me: the Toyota GT86.
Now, I had read all about the car's incredible balance and poise, but nothing had quite prepared me for just how much fun I would have behind the wheel. Needless to say, after my brief session, I was hooked.
The next few days were spent scouring the classifieds, with only one question on my mind: GT86 or its Subaru BRZ twin? In the end, the choice was made for me after a visit to a local dealer had me stumbling upon my ideal spec of BRZ. It was a 2014 SE Lux in Lightning Red, with sports seats and a manual gearbox. It looked clean, was mechanically sound and had done only 6000 miles. I made an offer.
Fast forward 12 months and I've covered 11,000 miles in it. From Scottish road trips to the daily grind, it has been an absolute hoot. In fact, it's hard to think of a car on sale today for the same price that delivers such a smile-inducing driving experience.
That said, I've found it hard to resist tweaking a car that has received so much love and support in the aftermarket world. As it sits now, it has a set of stickier Michelin Pilot Super Sports, gunmetal grey TSW wheels and the Litchfield Motors Handling Pack of Eibach springs and adjustable anti-roll bars.
The car now feels tighter, grippier and more predictable, all without losing the intrinsic balance that made it great in the first place. I'm not sure what mods are next, but one thing's for sure: I can't wait for another action-packed year with it.
Richard Webber – Porsche Cayman S (2006)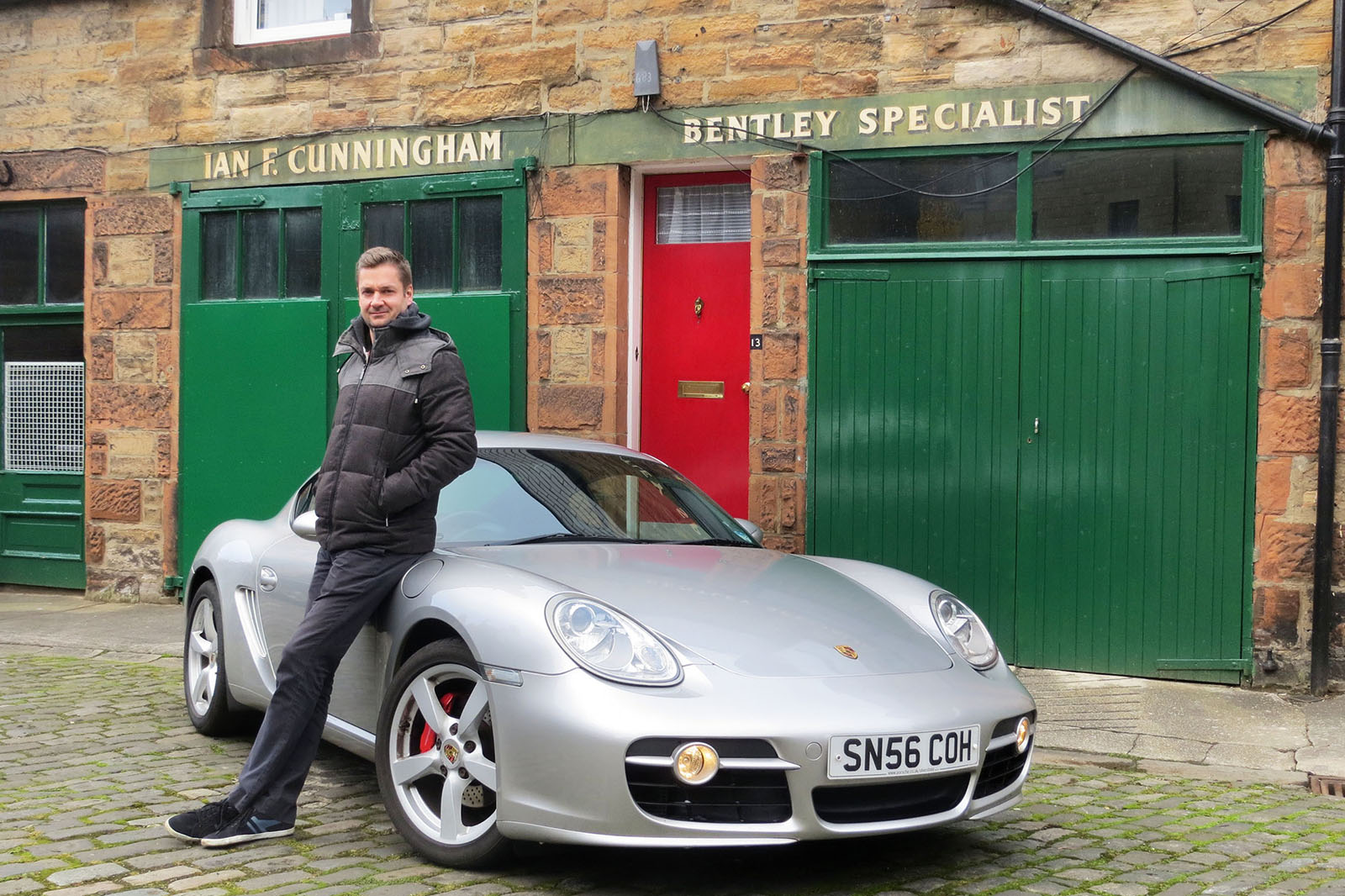 Of the 50 or so used buying guides I wrote for Autocar, two led to a purchase, and this 987-generation Cayman S is one of them. It has six cylinders, three pedals and two boots, all of which still make me very happy after four years of ownership. Napkin maths says it has cost no more than £35 per month in depreciation, too. There have been expenses (exhaust gasket, drive belt and idle roller this year, plus unspeakably high road tax), but an independent Porsche specialist's comparatively low labour rate helps to keep them manageable.
I envy the 981 Cayman's even slicker gearbox, superior ride and added zip, but not its electric steering, nor a thing about the 718 besides fuel economy. Speaking of which, my repatriation to Edinburgh last year bade farewell to a 13mpg average in London and hello to a bonanza of brilliant Scottish roads that sent joy-per-gallon returns skyward.
Regular trips to the Scottish Borders and the occasional tour of the Highlands and Islands reaffirm my love for this car: the noise, the handling talents and the engagement, gilded with a little luxury. No sensible offers considered for the moment.
Hilton Holloway – Honda Accord 2.0 EX estate (2004)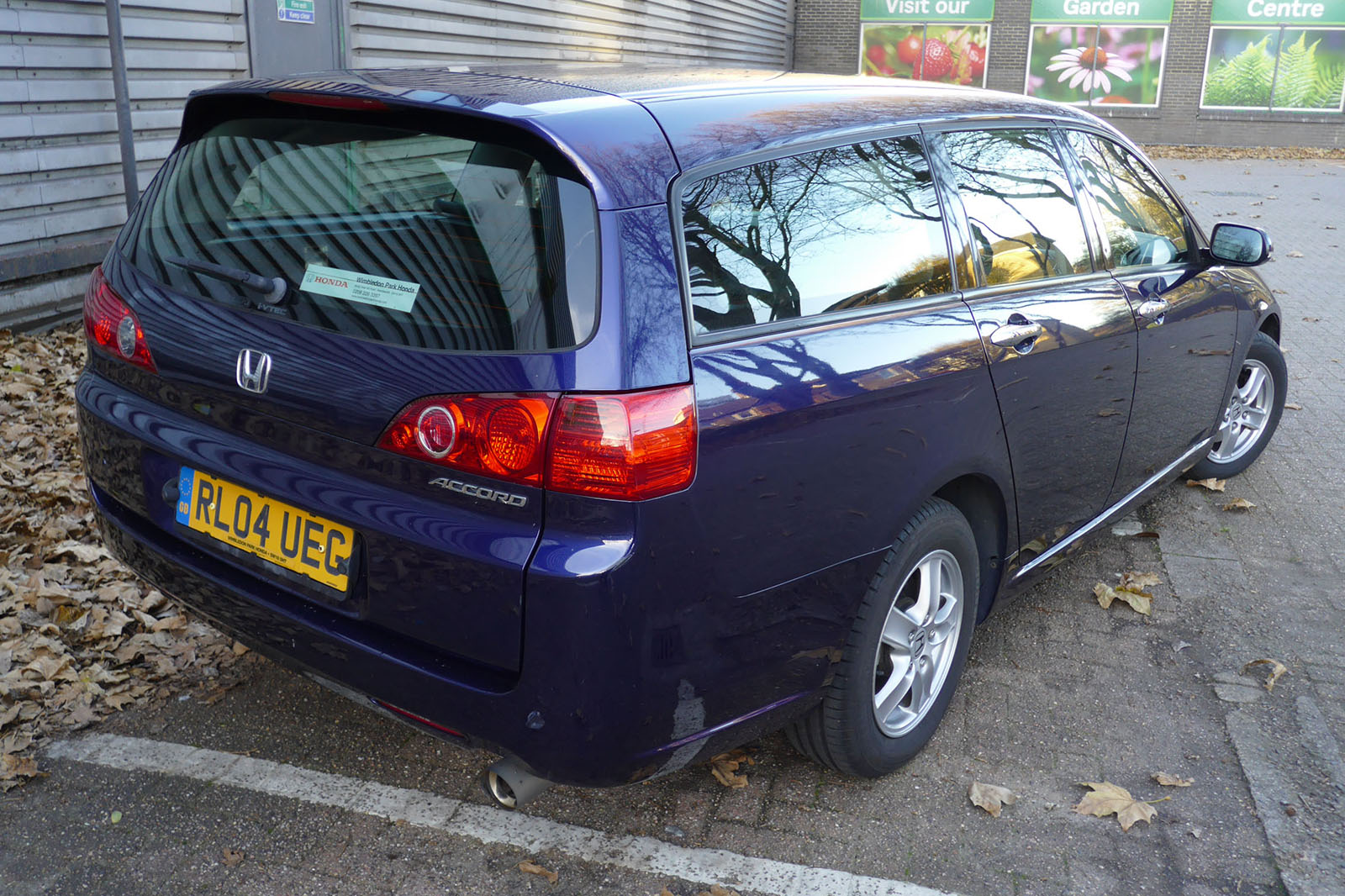 After more than 20 years of new press cars, buying your own motor isn't easy. Without a diverse fleet from which to borrow, my own car needed to be a jack of all trades: compact enough for central London, big enough for serious carting and petrol powered (I'm not going to pollute the air with an ageing diesel). It also needed to be cheap and have an automatic gearbox; London is no place for a manual car. The engine would have to be as simple as possible and the auto 'box a torque converter.
My local Honda main dealer had just the thing. A 2004 Accord 2.0 EX auto estate with a full history and life of domestic service in Maidenhead. The paintwork was a bit shabby and the driver's seat bolster torn, but the service history was immaculate. And Honda was willing to warranty it.
It has been tick-tock reliable. It drives absolutely straight and true on the motorway and sensible long-distance summer running can return 35mpg. I gave it a massive service and regassed the air-con, while four new Dunlop tyres cost just £200 fitted. That's the beauty of 15in wheels.
A five-hour trip to Suffolk on the hottest day of the year – including two hours in London gridlock – failed to faze it, leaving me a huge fan of Honda engineering. But it has to go. It has small seats, I'm large and the discomfort is too much. But what a fabulous car.
Alex Robbins – BMW 635 CSi (1988)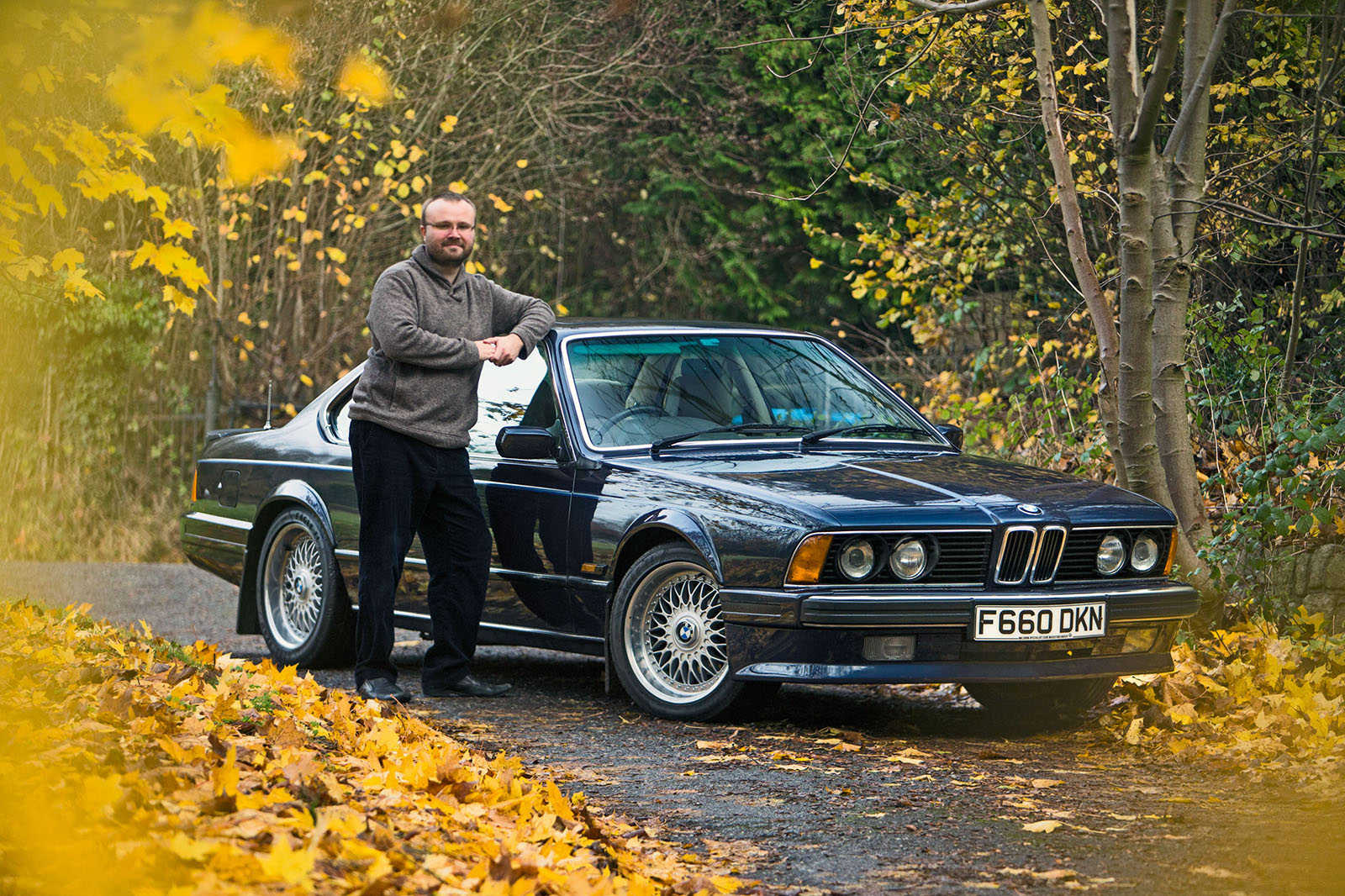 I grew up with an innate dislike of anything with a BMW badge on it. I read car magazines endlessly and grew bored with the Bavarian cars' tiresome competence, predictably beating all comers in group tests.
Of course, I soon saw sense. And when I decided to follow advice I'd been giving to people for years and invest in my own 1980s classic to enjoy, I couldn't shake the thought of a shark-nosed 6 Series.
I ended up with this car, a 104,000-mile Highline from 1988, which means it gets the more powerful engine that went into the E34-generation 535i, and an interior in which everything – even the roof – is covered in leather. There's air-con and cruise control, and the first owner specified heated seats, so it wants for very little. The previous owner serviced it fastidiously and changed the old metric wheels for 18in cross-spokes from a 7 Series, which I've kept. They look great.
It's a consummate grand tourer – smooth and comfortable, but deft on a flowing mountain road, as I found out on the Route Napoleon last year. Hopefully, there will be more of that sort of thing in the BMW's future, because it's ideal for that sort of trip.
Richard Bremner – MG F VVC (1999)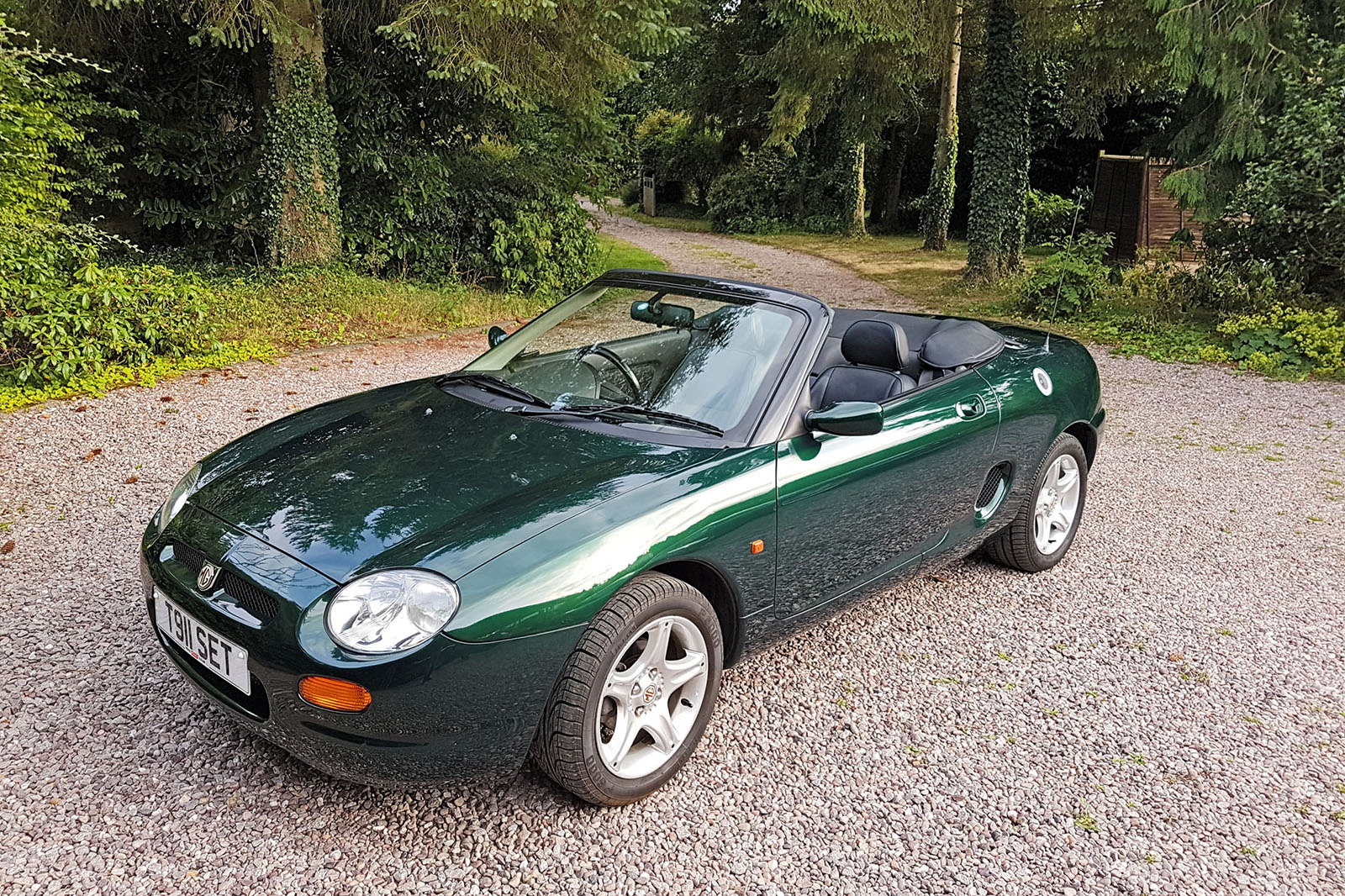 Vehicle salvage: low prices, plenty of damage, uncertain histories. But not all salvage cars are like this, I discovered while trawling a lightly compelling UK-wide auction website. Beside the crashed are the stolen, the vandalised and the sometimes inexplicably disposed of. It was an example of one of the last that got me bidding for a 1999 MG F VVC.
These days you can buy an MG F project for the price of a decent meal, and there are plenty of shabbily usable examples for little more. What made this different was its 16,000 miles, absence of damage and the fact that it was unrecorded. That's salvage yard speak for not falling within an A to D definition of the damage, where A and B have to be destroyed but C and D can be resold.
This MG was none of these and appeared to be in excellent shape. But I had no time to go and look. Having examined pictures of plenty of care-worn Fs, I reckoned there was a strong chance that the mileage was correct. So I bid. And got it for £1700, including auction fees.
Which is a lot for 17-year-old F, especially one from a salvage yard. But when it arrived on the trailer delivery I'd organised, it looked terrific. It ran sweetly and there was strong evidence – although no service history – of its low mileage.
It passed the MOT test, a mobile MG Rover mechanic fitted a precautionary timing belt, alternator belt and water pump, and the oil was changed. Another salvage yard yielded an instrument glass cover and some trim to produce an immaculate and surprisingly brisk 143bhp VVC of temptingly collectable quality.
Trouble is, I'd promised my ever tolerant wife that this would be a temporary acquisition. So it was sold for fractionally more than I'd spent. Given the rarity of low-mileage MG Fs, I may yet regret that.
Hemal Mistry – Mini Cooper (2006)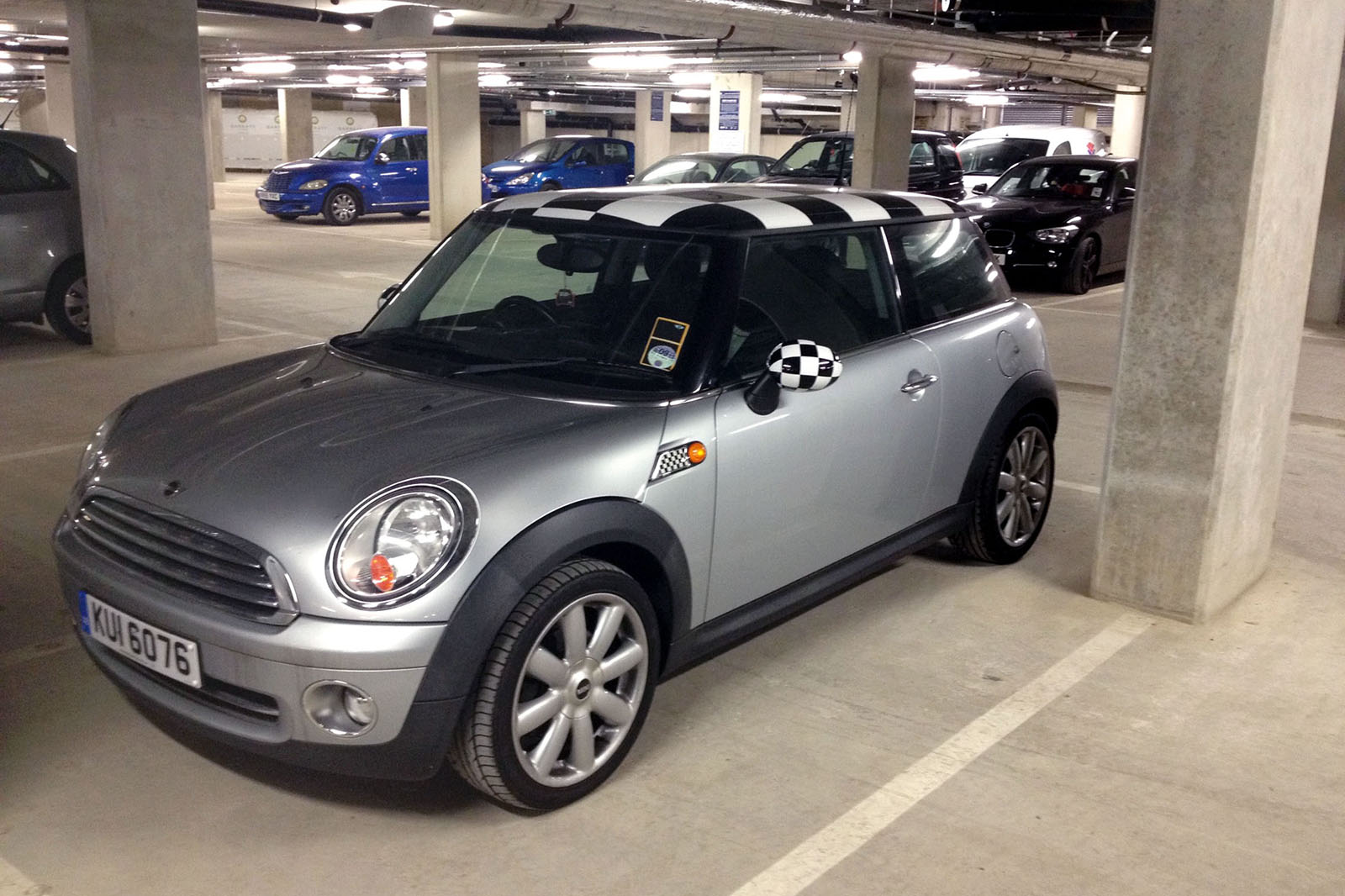 Buying your first car is never an easy job, and visiting one dealer seemed to suggest that my only realistic options were either a Vauxhall Corsa or a Peugeot 108, neither of which appealed. Not to be defeated, I continued my search and came across this R56-generation Mini with 28,000 miles on the clock. It ticked all the boxes I was looking for, with its stylish looks and big alloy wheels, as well as being cheap to run and insure. It hasn't missed a beat and is a riot when the country roads reveal themselves.
Alan Taylor-Jones – BMW Z4 (2007)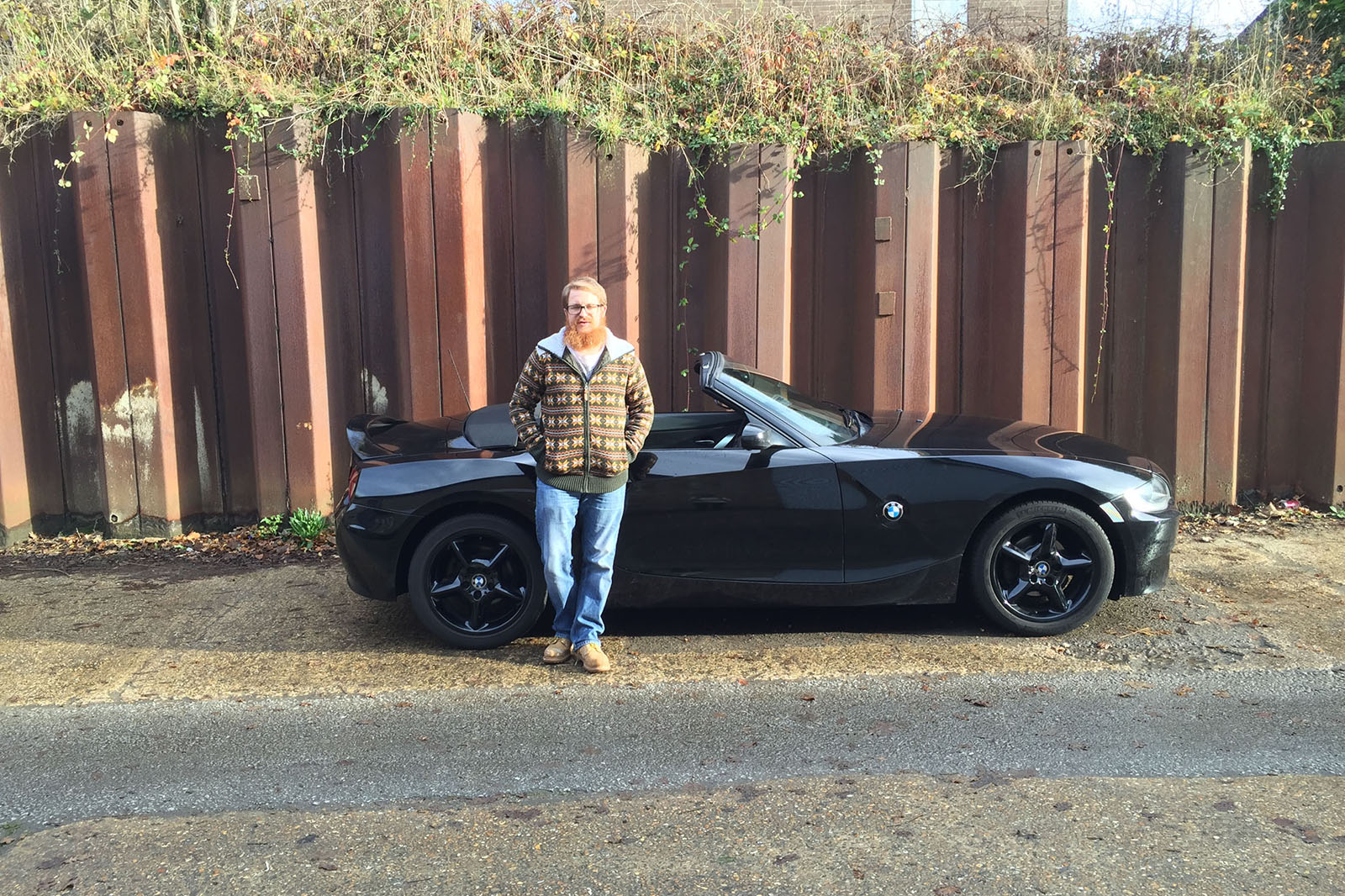 If you're a BMW anorak, you've probably looked at the picture of my Z4 and wondered why it's missing a pair of cylinders. While I could make excuses, mentioning a lighter nose and purer handling (which would be bollocks), the truth is that I bought this for my wife. As her previous car was a Mini diesel with a thumping 75bhp, we decided that 150bhp would be more than adequate for a first rear-wheel-drive car. It isn't fast, but it's brisk enough and has delightfully pointy handling. The only problem? After less than six months, she already wants a 3.0i. Bugger.
Steve Cropley – Mazda MX-5 (2015)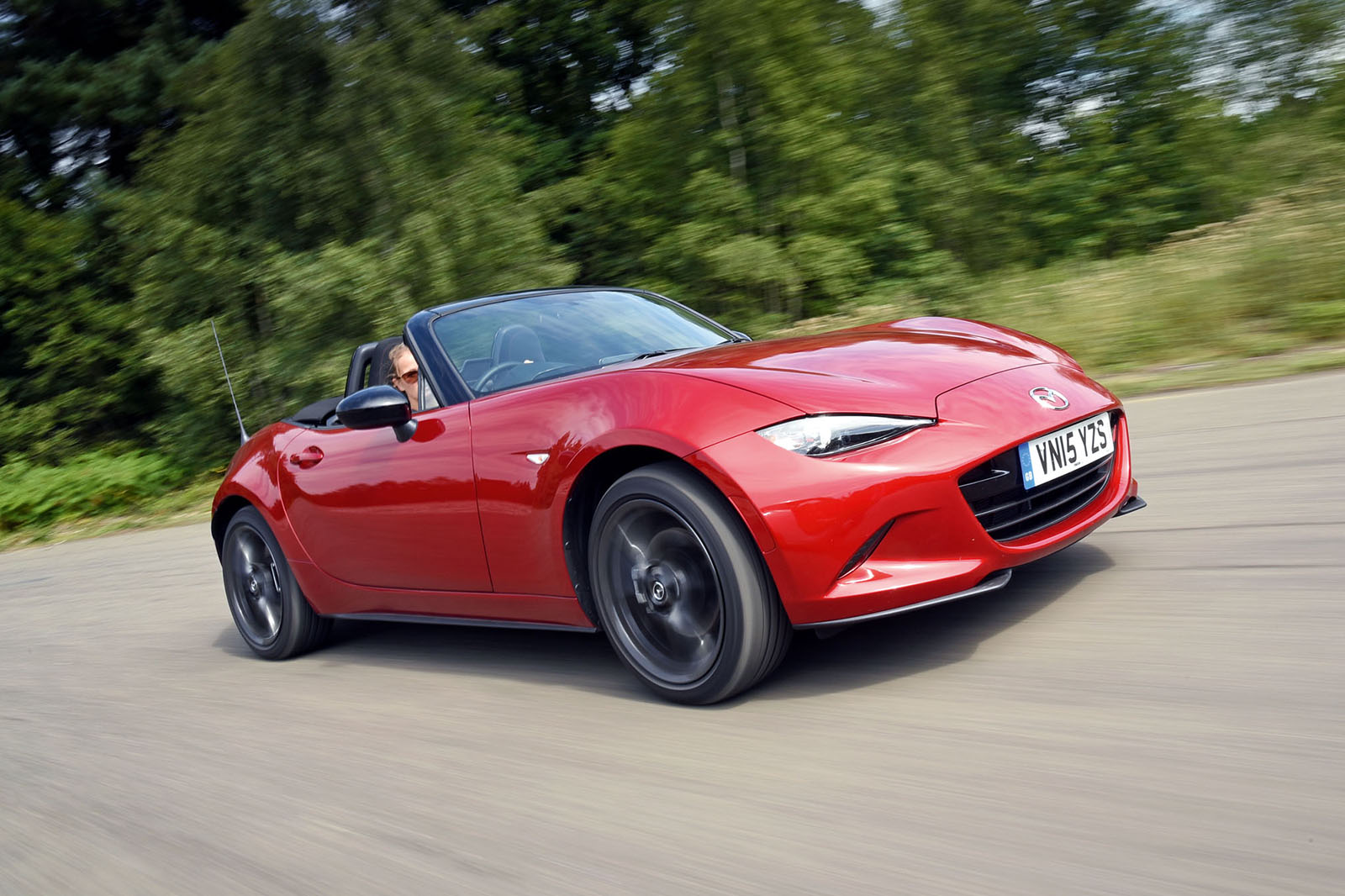 You've read ad infinitum about the strengths and weaknesses — mostly strengths — of this terrific little car. Deputy ed Mark Tisshaw did around 15,000 exhilarating miles in a year in it, with help from the rest of us. When the time came to send it back to Mazda, I just couldn't face the idea of it — so I bought it. It's winter now, but it is still nipping about on my local roads in Gloucestershire with the top down — and it has run for the first time at Prescott Hill Climb, where it won me a cup! Looking forward to much more simple, affordable fun.
Claire Evans – Eunos Roadster (1995)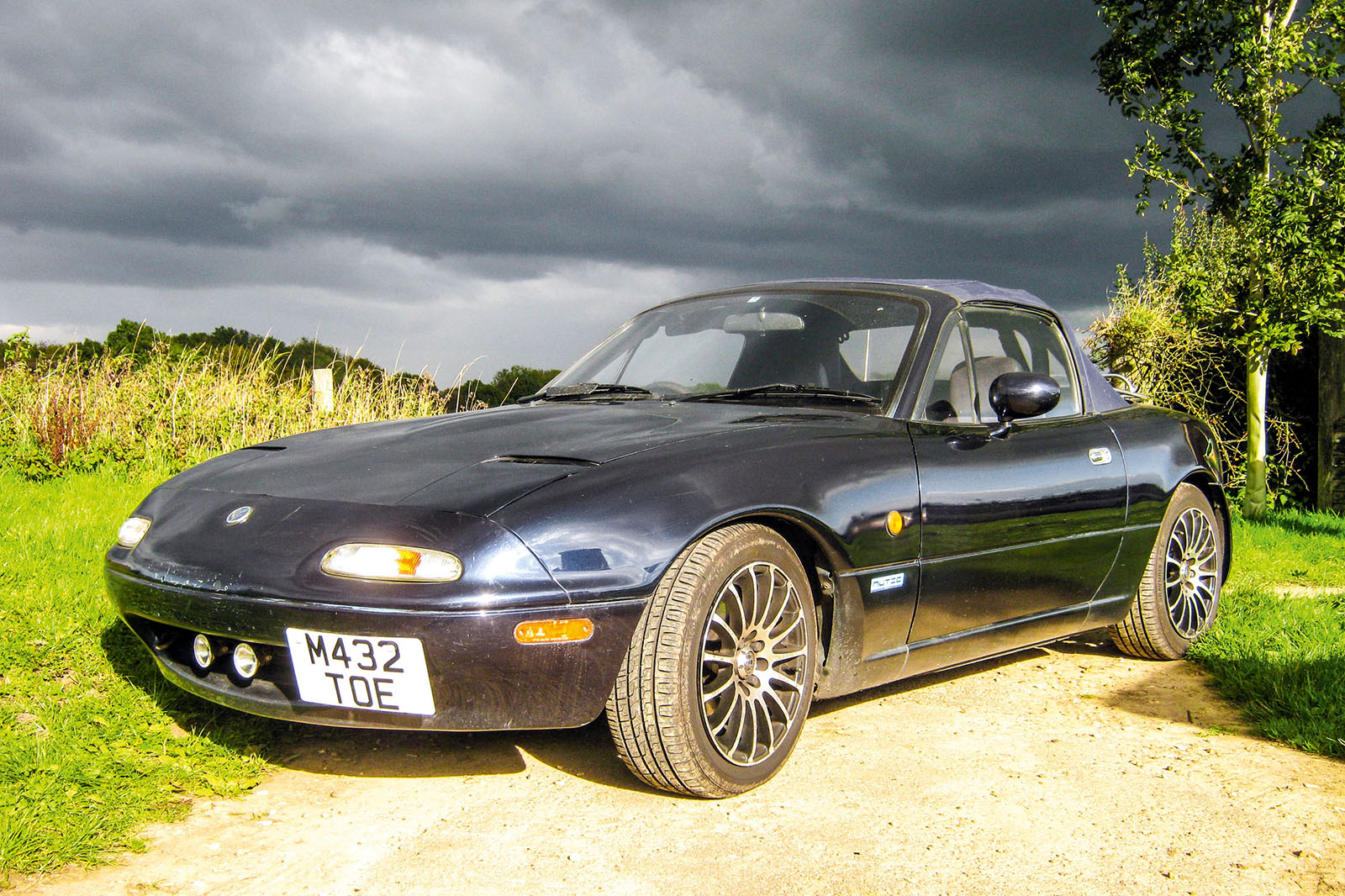 When I heard a friend was selling this Japanese import a couple of years ago for just £2100, it was too much of a bargain to resist. Although it wasn't in pristine condition and had been slightly lowered, it was a Mk1 1.8. For me, that's the ideal combination, because I can still remember the grin-filled evening I had driving a press fleet car when it first came out in 1995. I love the way it feels wrapped around you on a twisty country lane. My best recent trip was a day whizzing round the lanes of Kent and Surrey, comparing it with the Mk3 2.0. 
Matt Prior – Honda XRV750 Africa Twin (2002)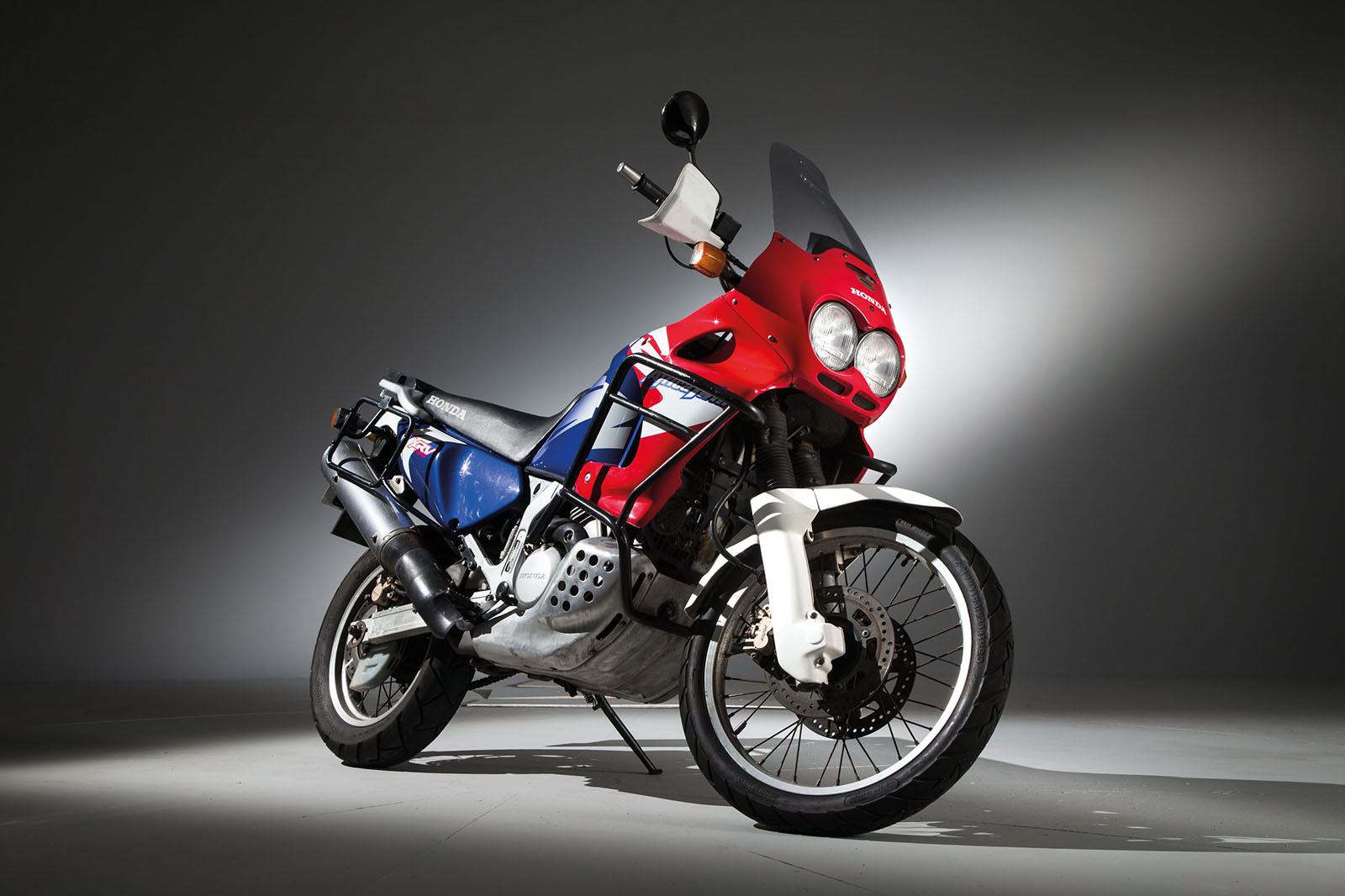 Why did I buy a 2002 Honda Africa Twin this year? Because I missed riding a bike regularly, because my old scrambler project is taking longer than I wanted, and because it's a slightly more expensive, slightly plusher motorcycle than the one I was going to buy — man maths at work. It's more sensible than the impractical, big, single-cylinder off-road thumper I was going to buy, I told myself. And I was right. I love it. It is a 750cc, two-cylinder adventure bike, extremely comfortable over distance and possibly an appreciating classic. Not that I plan on giving it up now that I've started again.
Darren Moss – Lotus 2-Eleven (2008)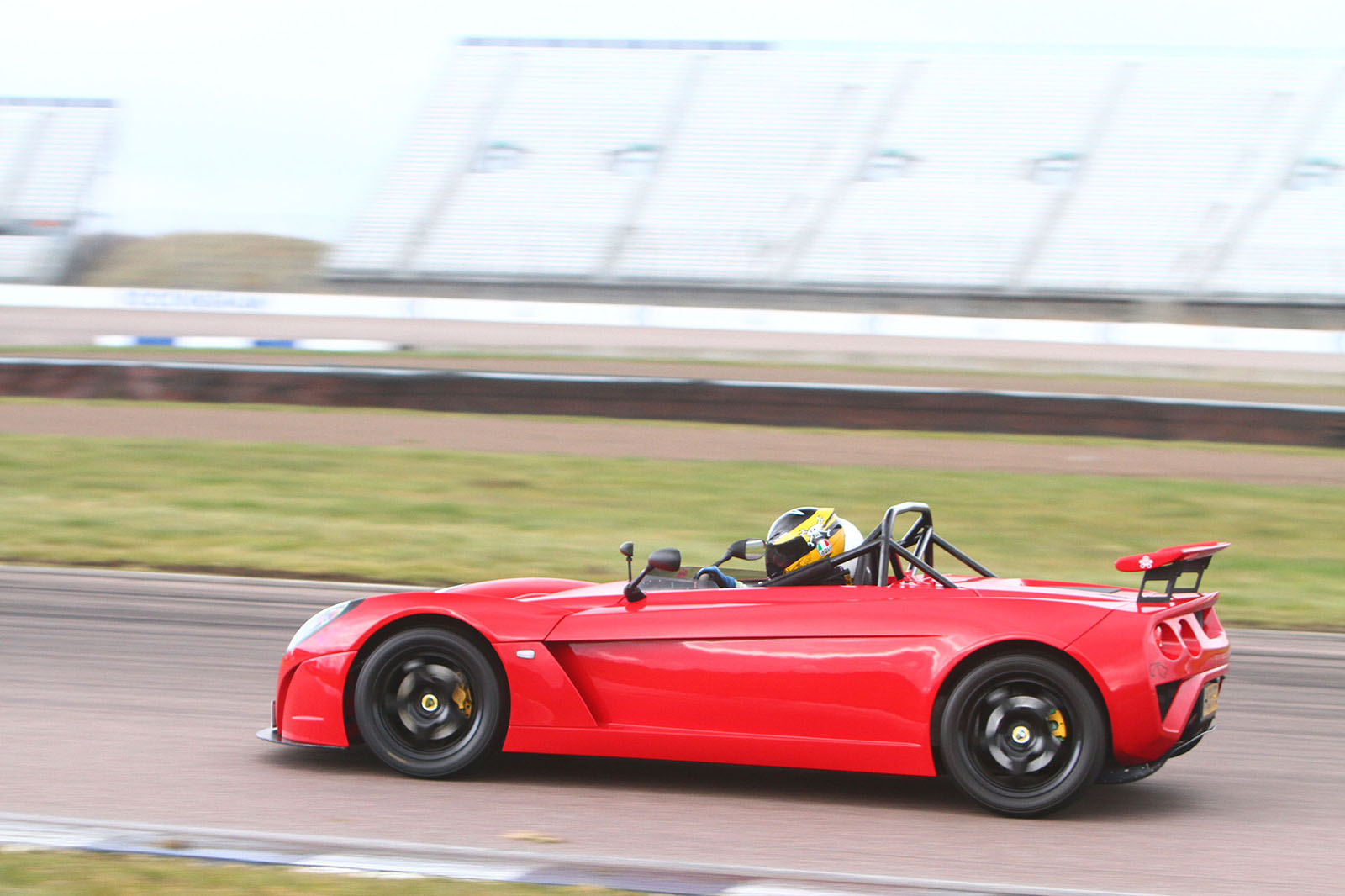 Upgrades are a serious business. We upgraded from our first track day car, a Westfield Megablade, to an AB Performance Sabre in 2014, but a little over a year later we've done it again, this time going for a Lotus 2-Eleven. We use it on track at places like Rockingham, Bedford and Silverstone, where its real potential shines through. It has been taken on the road once or twice, of course, but the track is where it feels most at home. At over £30k, it isn't a cheap buy — and not cheap to repair if we get it wrong — but the thrills it provides are priceless.
Kris Culmer – Peugeot 206 1.1 Fever 5dr (2004)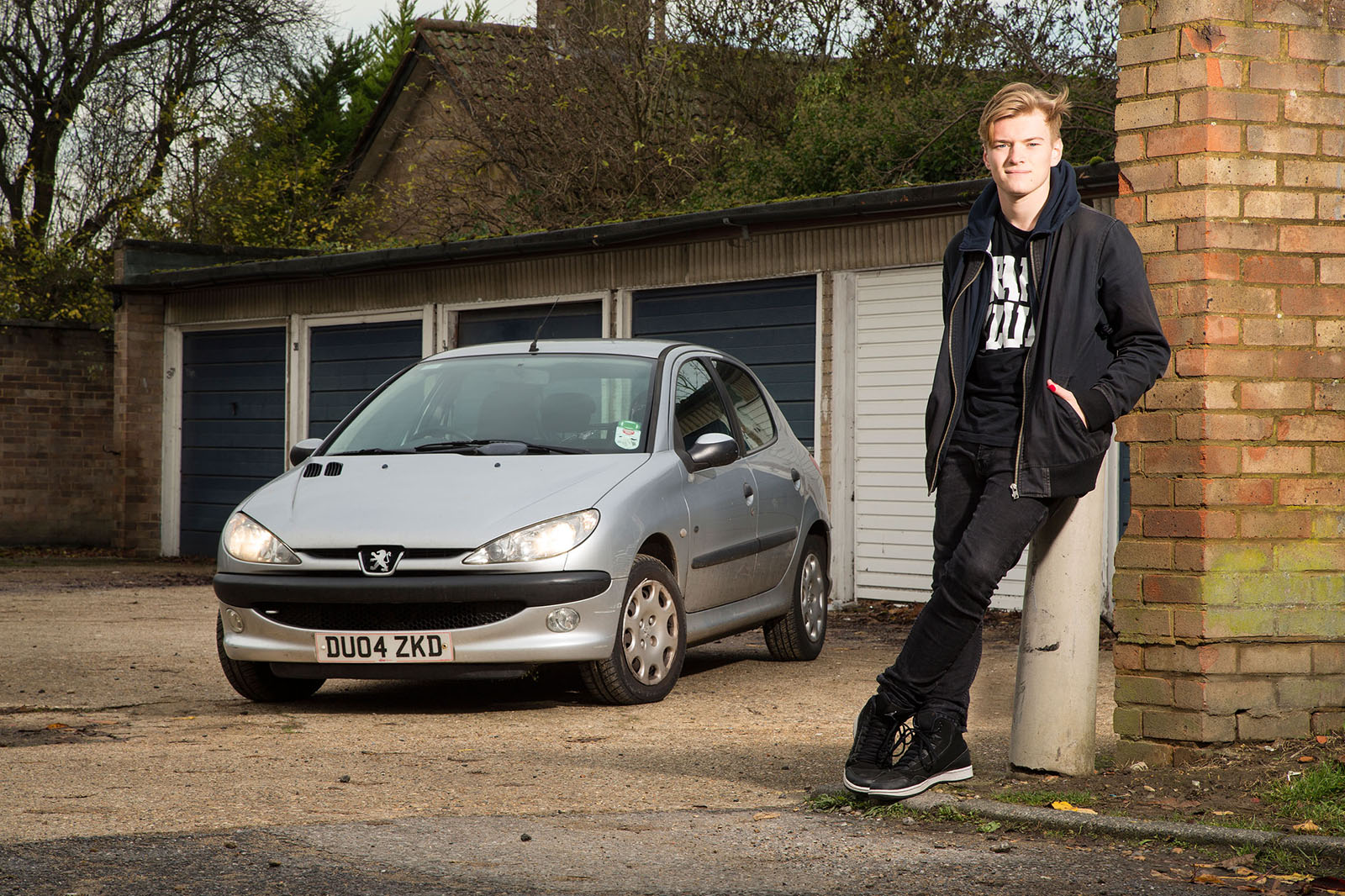 I used to think my little Peugeot was great. Now I've driven something from this decade, I know it's bloody awful. It's noisy, clunky, terribly inefficient and worryingly unsafe. No matter, I still love it. Two years ago I unknowingly paid way too much for it, learnt to drive and passed my test in it. Ever since — because all of my friends are impoverished students — my social life has revolved around it. The stereo is shockingly tinny and our favoured rap music disproportionately bassy — but it gave me what anyone's first car gives them: independence. 
Catch up on what Autocar staffers were filling their garages with in 2015 here, and 2014 here.
Source: Car
Write

a Comment
Fields with * are required