Infiniti

Q60 coupé pricing revealed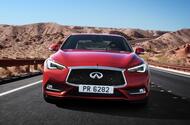 Japanese rival to the BMW 4 Series coupé will be priced from £33,990 to £38,690 when it goes on sale in October
The Infiniti Q60 coupé will be priced from £33,990 when it goes on sale in the UK this October.
That price is for the Premium trim level, but Premium Tech, Sport and Sport Tech trims will sit above this, priced from £37,690 to £38,690.
The new model will first be available exclusively with a turbocharged 2.0-litre petrol engine, but a high-performance twin-turbocharged V6 will join the line-up later. Full specifications are listed below.
The Q60's starting price is £3730 pricier than that of the BMW 4 Series and £3290 more than the Audi A5, but a lengthy selection of standard equipment brings like-for-like models closer into line.
As a replacement for the G37, the Q60 is both longer and wider than the old model, measuring 4683mm in length and 1850mm wide, and it sits 1385mm high with a 2850mm wheelbase.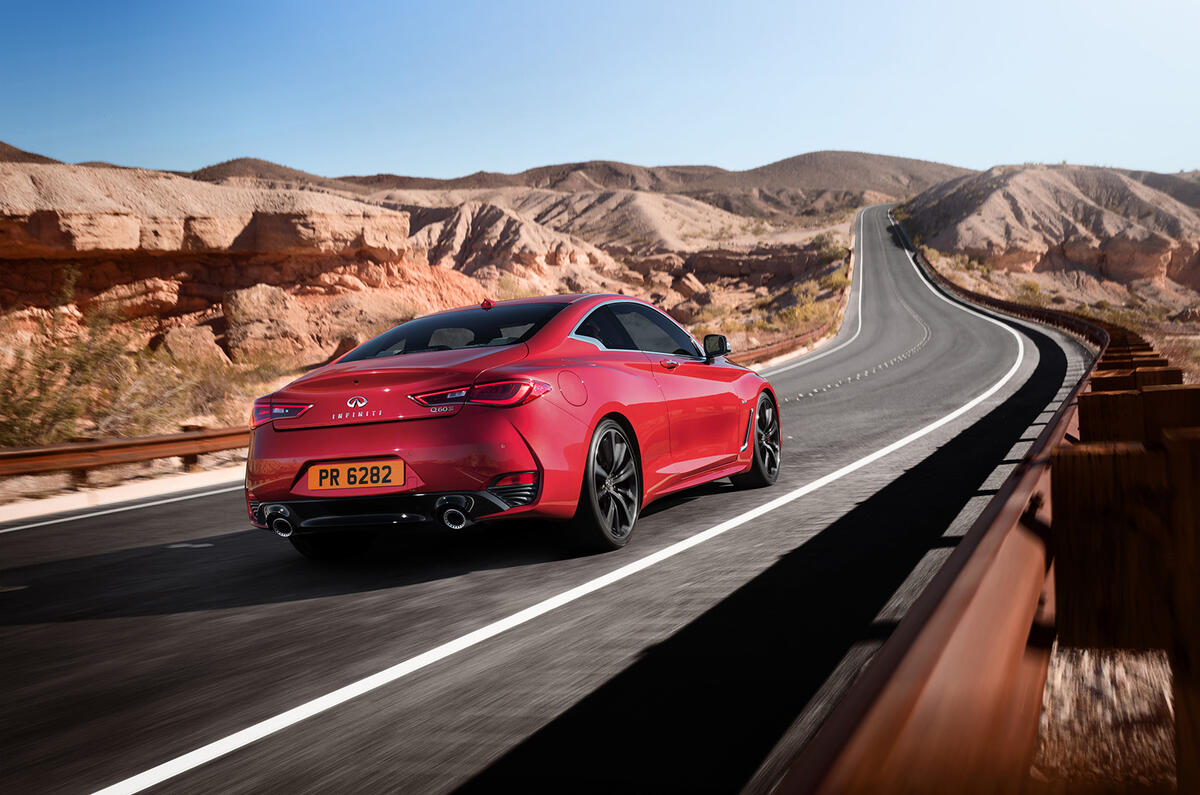 Engines and gearbox
At launch the Q60 comes with a turbocharged 1991cc four-cylinder petrol engine that puts out 205bhp at 5500rpm and 258lb ft at 1500rpm. This engine returns a claimed 24mpg (US highway) and emits 154g/km of CO2.
Later on, the Q60 will gain a twin-turbocharged 2997cc petrol V6, codenamed VR30, from Infiniti's VR new-generation powertrain family, available in two states of tune.
The lower-powered unit produces 296bhp at 6400rpm and 295lb ft from 1600-5200rpm. The more powerful derivative serves up 396bhp at 6400rpm and 350lb ft from 1600-5200rpm.
The 296bhp engine returns a claimed 23mpg (US highway) and emits 154g/km of CO2, while the 396bhp variant is capable of 22mpg (US highway) and emits 206g/km of CO2, according to the manufacturer's calculations.
All engine variants are mated to a seven-speed automatic transmission. The transmission has adaptive shift control, a system that uses a lateral acceleration sensor to detect changes in the road topography and enhances gear selection patterns according to the conditions.
The Q60 is rear-wheel drive as standard, although a rear-biased all-wheel drive system is also available.
Chassis
The model also gets the second generation of Infiniti's controversial Direct Adaptive Steering. The car maker says its electric steer-by-wire system has undergone significant retuning to enhance feel and feedback.
A Drive Mode Selector gives the driver the option to tailor the precise levels of steering response and feel to their personal preference. There are six choices of steering response: Standard, Snow, Eco, Customise, Sport and Sport+, with the latter only available on certain variants.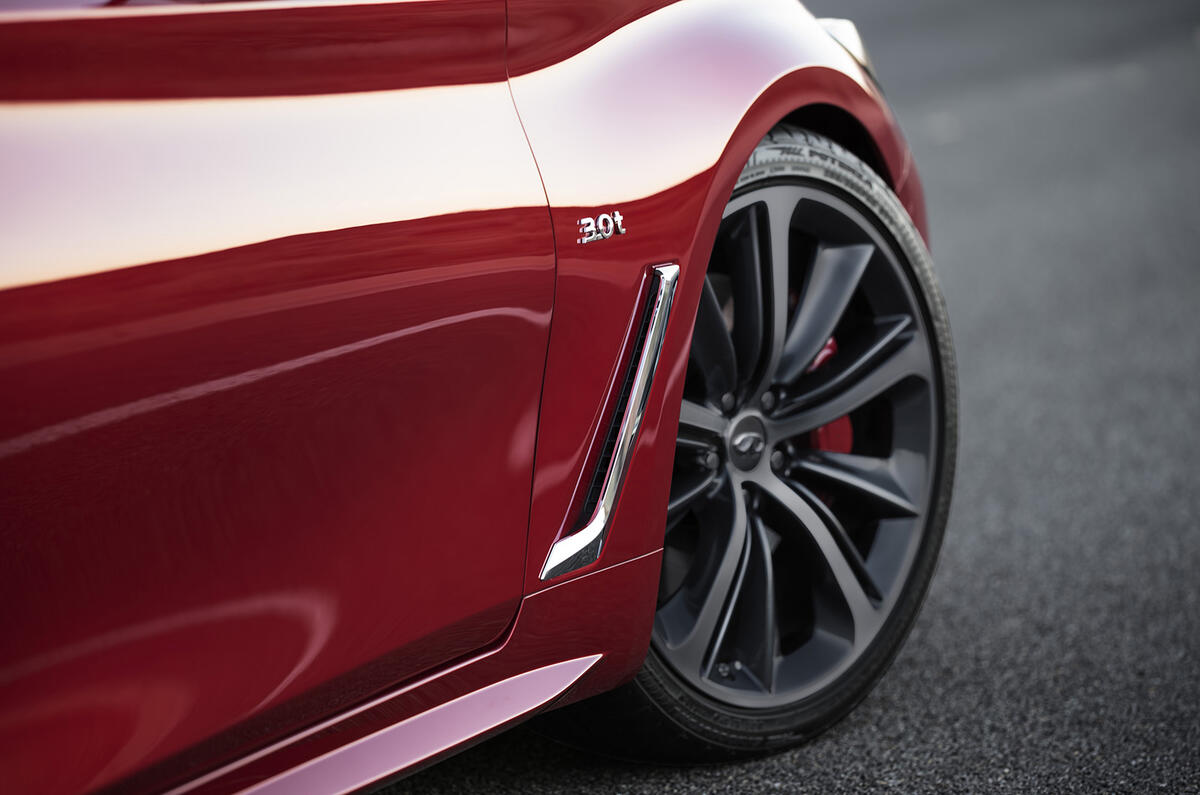 The Customise steering mode offers drivers a choice of three core modes – Standard, Sport and Sport+ – and then a preferred level of response: Default, Dynamic or Dynamic+.
For the highest level of steering assistance, the driver would choose Sport+ mode with Dynamic+ response.
Sport mode enhances the response of Direct Adaptive Steering, increasing the steering effort required while reducing the required steering movement from lock to lock.
In Sport+, steering effort remains the same as Sport mode but the response of the steering is further increased with an even quicker steering ratio for precise performance.
Infiniti Q60 models equipped with the 3.0-litre V6 engine feature Rack Electronic Power Steering as standard. It's an new system that can be tuned through the Drive Mode Selector and is claimed to provide a linear driving experience without the imprecision of traditional assisted steering systems.
Cars with the 2.0-litre four-pot engine have a speed-sensitive electrohydraulic rack and pinion power steering system as standard.
Two suspension set-ups are available. The standard version has link layouts and bushings specific to the Q60 and shock absorbers relocated for optimised sports coupé ride and handling. A new Dynamic Digital Suspension system is standard on Q60 Sport models and benefits from software and hardware upgrades, including a dedicated set of dampers. The Drive Mode Selector enables the driver to choose firmer set-ups for dynamic driving.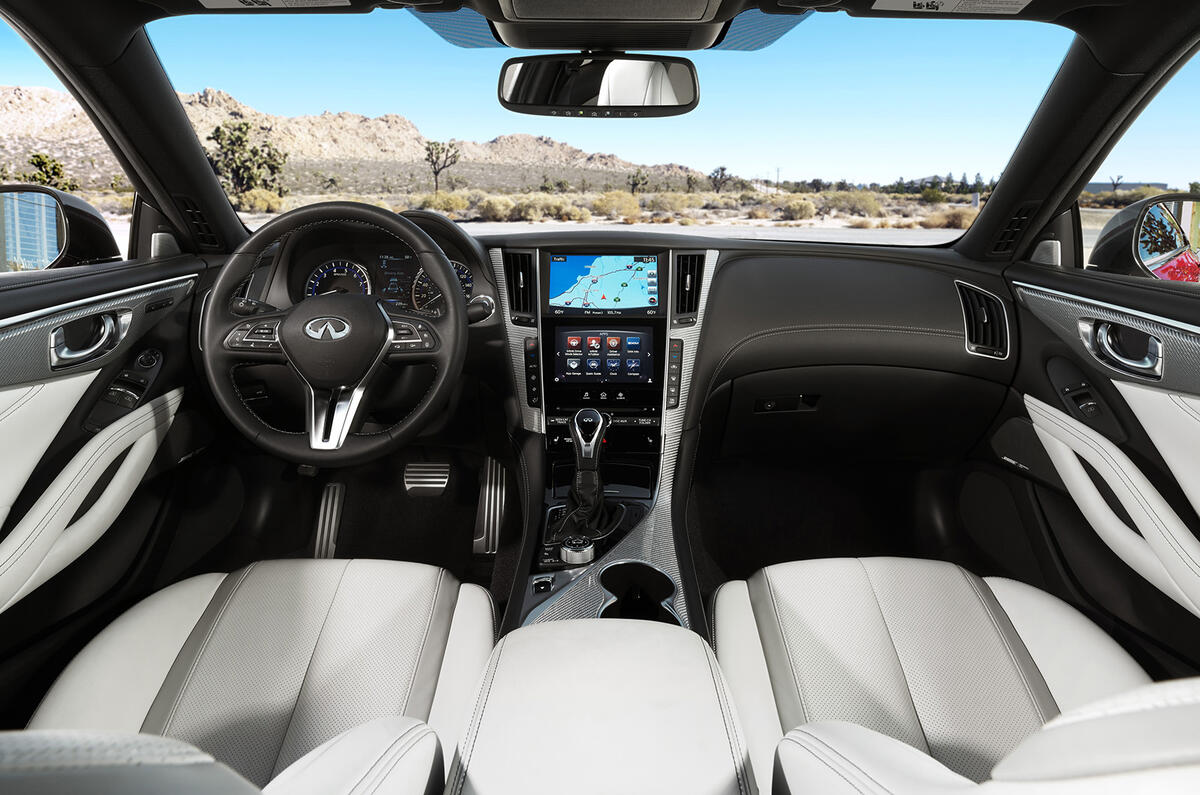 Equipment
As standard the Q60 is offered with a new design of 19in alloy wheel, and for the first time on an Infiniti sports coupé 20in rims will be offered in some markets. Sport-specification models come with wider wheels and tyres on the rear axle.
The Q60 has a drag coefficient of 0.28, made possible thanks to its sleek new design and intended to keep the car stable at high speeds in crosswinds. Ducts in the front bumper channel air out of the engine bay, and the bonnet is also shaped to reduce drag.
Q60 models with the new V6 engine feature an active grille that remains shut during normal driving conditions and opens when greater performance is required. Narrow door-mounted side mirrors are intended to improve the flow of air along the flanks of the vehicle.
Source: Car
Write

a Comment
Fields with * are required