Kia

GT previewed in new video ahead of Detroit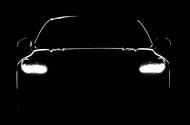 New footage of Kia's upcoming sports saloon has been released; the GT will capable of 0-62mph in 5.1sec
The 2017 Kia GT, the Korean brand's first sports saloon, has been previewed in a new video ahead of its debut at the Detroit motor show.
This video follows a previous one that revealed the car will be capable of accelerating from 0-62mph in 5.1sec, making it the fastest accelerating Kia to date. The car will also have a top speed above 150mph.
Kia said: "A benchmark for any car operating on a higher level of performance, and the number that enthusiasts look for first. The fastest-accelerating Kia to date represents a new paradigm of performance, its heart-pounding power encouraging you to grip the wheel a little more tightly. "
While the earlier video shows the Kia GT testing at the Nürburgring, Kia has also released images confirming that it is being tested on its own high-speed handling track at the brand's Namyang R&D centre in South Korea.
Albert Biermann, Kia's head of performance, has previously told us that the car will have rear-wheel drive and is likely to use the 315bhp four-cylinder engine from the GT4 Stinger concept, which, according to Biermann's comments, has been shelved. There will be a diesel GT for Europe, too – most likely with the 197bhp 2.2-litre diesel engine from the Hyundai Santa Fe. 
The video shows the GT reaching speeds of more than 150mph, but the top speed may be higher still. In the same shot, the car's odometer reads 13,164km (around 8180 miles), showing the length of testing procedure that this GT has already undergone.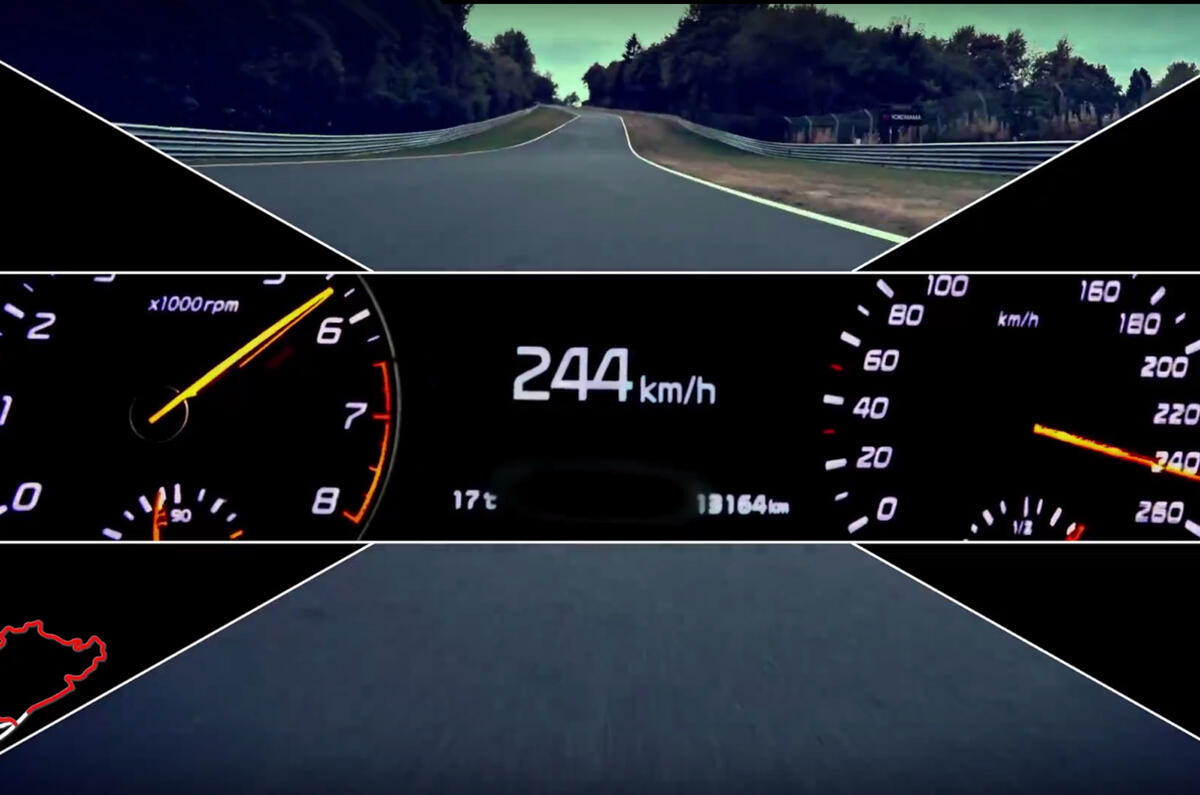 A news site recently posted the first photo of the car undisguised, which is believed to have been leaked from Kia. It shows the full styling of the car, one of four or more prototypes, from the side, including sharp-looking headlights, a rakish roofline and large, elaborate alloy wheels.
The car takes influence from the Kia GT concept of 2011 in its overall shape and what's visible of the front-end styling. The concept's rear-hinged rear doors and dramatic 'floating' front intake housings have not been carried over to the production version, though.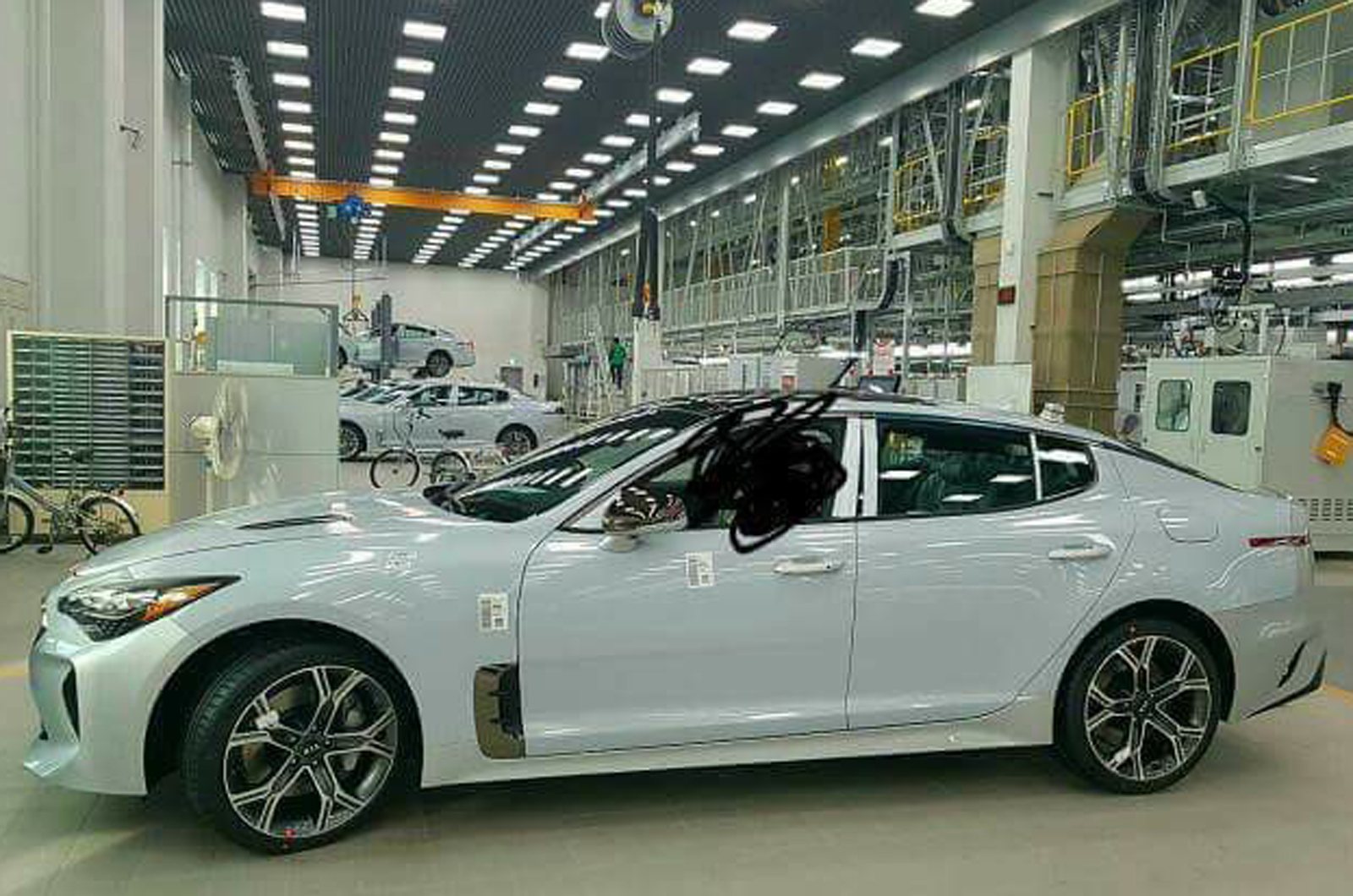 The GT has been spotted testing multiple times at the Nürburgring, where Kia and sister company Hyundai have tested a variety of upcoming models, including the i30 N, Hyundai's upcoming Volkswagen Golf GTI rival.
There's no official word on pricing for the GT yet, but it will be positioned at the top of Kia's range, above the Optima. This will put the GT up against a range of more upmarket rivals such as the Audi A4, BMW 3 Series and Mercedes-Benz C-Class, so a price of around £30,000 is expected.
We don't expect to see the GT in showrooms before summer 2017.
Source: Car
Write

a Comment
Fields with * are required