Land

speed records: a history of a British obsession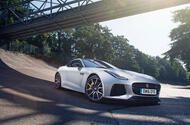 Britain has a long and proud association with the land speed record. We retrace key events in a 200mph Jaguar F-Type SVR
The land speed record has long been a goal for British engineers and daredevils alike. There are few – if any – better cars to take a look back at it with than the Jaguar F-Type SVR.
Imagine that most people who read this have done 126mph in a car, maybe driving, maybe as a passenger, maybe legally, maybe not. If you have, you'll know it's not that big a deal. If you're on a long, straight autobahn or on a race track and your car is one with a top speed beyond 150mph, 126mph can be an entirely unremarkable, uninteresting speed.
But it wasn't to Victor Hémery, the first of many heroes about to appear on these pages. Hémery was the first man to drive a car at 126mph anywhere in the world and he chose to do it right here in Britain in 1909 at the recently opened Brooklands race track. His weapon was a brand-new 200hp Benz boasting not only a 21.5-litre engine under its enormous bonnet but also a name that would pass into motoring folklore.
Read our full Jaguar F-Type SVR review here
This was the 'Blitzen Benz', the lightning Benz. This chain-driven leviathan had brakes on its rear wheels only, and with a mere four cylinders, each piston swept a larger area than that displaced by an entire 10-cylinder Lamborghini Huracán engine. To Hémery, as he thundered around the notoriously bumpy banking, fighting to retain control of his man-made monster, 126mph would have been a very big deal indeed.
But it was worth fighting for, because it made him the first person to claim the land speed record on British soil.
In 1909, 126mph was not just the fastest a car had ever gone: it was the fastest anything had ever gone, be it plane, train or automobile. At the time, there were still people who believed it would be impossible to survive such speeds because you'd simply not to be able to breathe.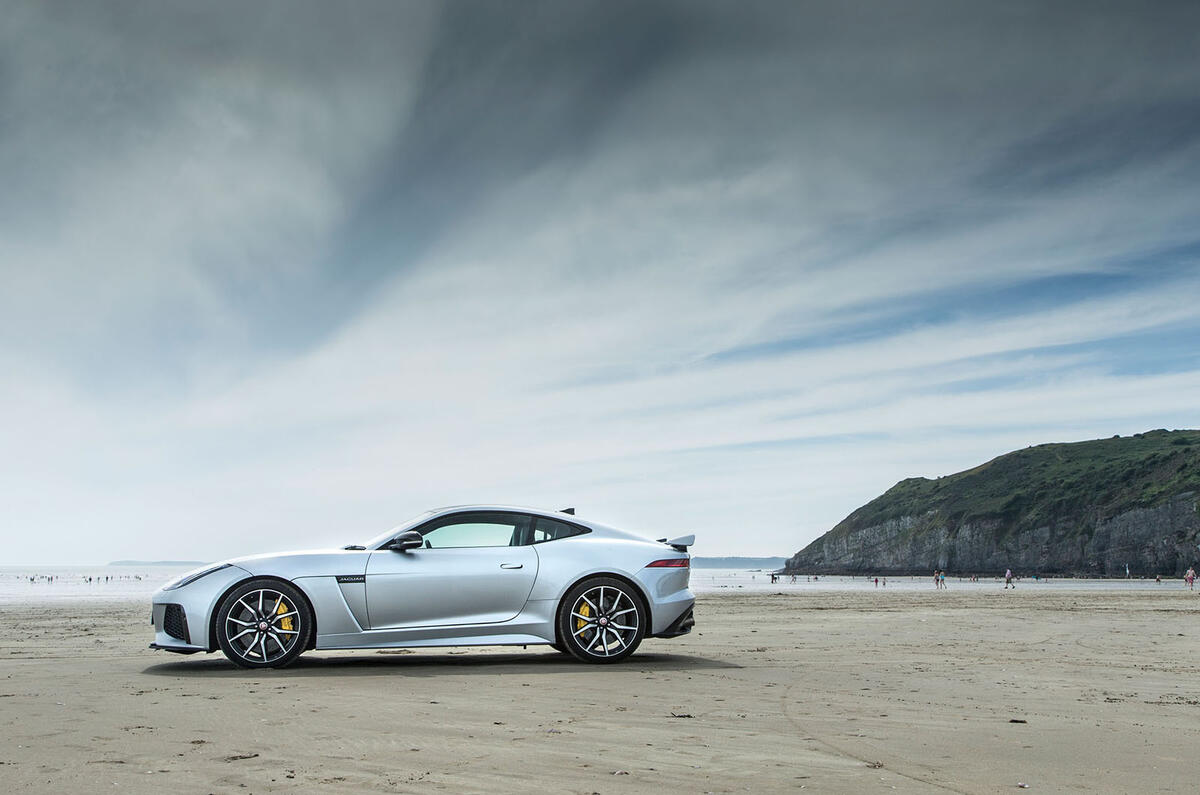 Go to Brooklands today in something like this Jaguar F-Type SVR, gaze up at the remains of the banking around which Hémery would have wrestled the Benz and it seems strange that anyone could ever have deemed this a suitable venue for such a feat. Although the full circuit disappeared a lifetime ago, it's easy to imagine lapping its long straights and two banked curves, easier still to realise that even in a car as smooth and swift as the SVR, a 126mph lap would be something to remember.
Our list of the fastest cars on sale is here
And yet they kept coming back. LG Hornsted did 124mph here in 1914, a record, being the first to be validated under new rules demanding that a record be the average speed of two runs in opposite directions. And in 1922, Kenhelm Lee Guinness of KLG spark plug fame took a brand-new Sunbeam equipped with an 18.3-litre V12 engine and averaged 136mph over a half mile in each direction.
This was both the first land speed record to be officially awarded to a car powered by an aircraft engine and the last to be set on a man-made surface. Geographical limitations meant that thereafter all would be set on beaches, dry lakes or deserts.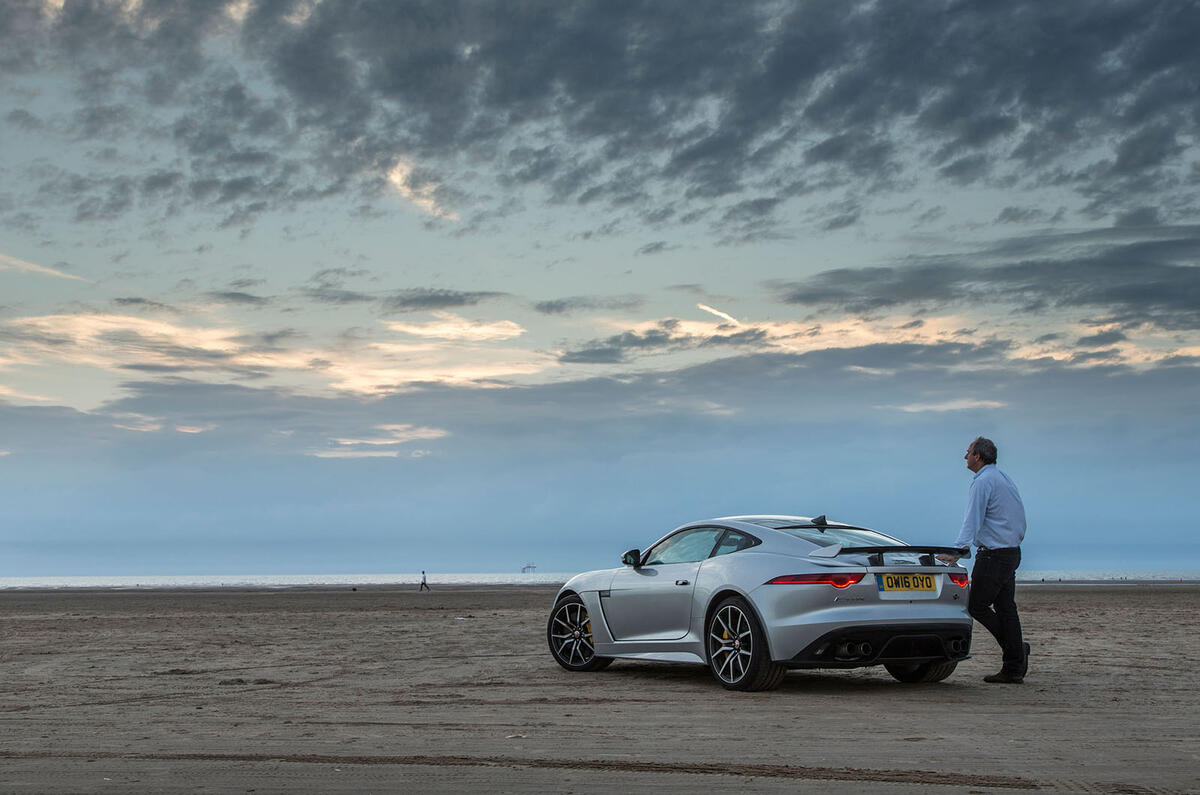 But the next stop on our pilgrimage to sites of special interest to land speed record breaking is none of the above. It is a nondescript unit on an industrial estate just off the M5 in Avonmouth. There, behind a very large door, lurks 7.5 tonnes of Bloodhound SSC, the car in which it is hoped that Wing Commander Andy Green will push his own record from the current 763mph past 800mph next year and on to 1000mph the year after that.
We're here to celebrate its existence but also because the F-Type SVR and Bloodhound have more in common than might be guessed immediately. Both use versions of the same supercharged 5.0-litre V8 motor, in the F-Type's case to drive all four wheels and in Bloodhound's as a pump powerful enough to satisfy its insatiable appetite for rocket fuel.
A Volvo truck recently broke a land speed record – read the full story here
It occurs to me as I stand gazing at its extraordinary shape that, powered by rocket, jet and internal combustion engine, this is the most hybridised hybrid of them all. Fittingly, it will break new ground not just in how fast it goes and how it goes fast, but also and literally in the ground that it covers at the Hakskeen Pan in South Africa.
I find the very thought of what they are trying to achieve inspirational and fear only that if 1000mph is achieved in 2018, it will be seen as such an impossible feat to replicate that it will deter anyone from trying to break it ever again, at least in my lifetime.
The Bloodhound SSC is to make an attempt at the land speed record in just over a year
But we cannot dawdle. Time is pressing and we need to head down the M4 to Pendine Sands in west Wales. The SVR is an amiable motorway companion and uses far less fuel than I'd imagined if you're light with your right foot. The ride and refinement are excellent for this kind of car, too, and were it not for the clunky nav and lack of storage space in the cabin, all would be well.
 you might expect on a sunny day in August. In 1924, Malcolm Campbell achieved the first land speed record to be set on this beach in the same Sunbeam that Guinness had driven at Brooklands. Rechristened Bluebird, it streaked along the sand at 146mph with 350bhp under Campbell's right foot, still more than 200bhp short of what I'm enjoying in the Jaguar. I'd love to go charging down the beach, too, but most of it is now MOD land and off limits.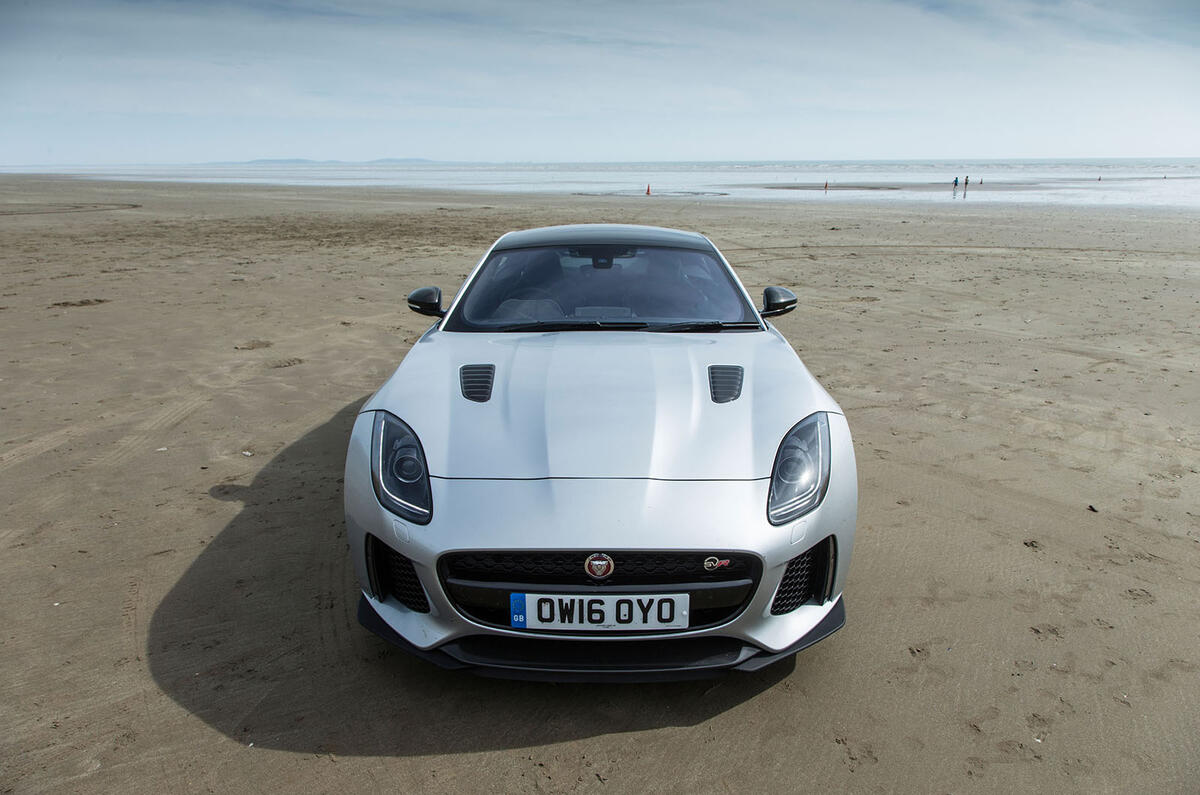 Besides, we can't even park without some over-zealous official coming over and insisting we get off the beach because it's being closed, despite it being 3pm on a midweek afternoon, the tide being as far out as it can go and the beach being covered by hundreds of cars, none of which will be going anywhere for hours.
It's a shame because, to me, Pendine is a place of pilgrimage. More land speed records were set here than anywhere else in the UK and it's the only site anywhere in the world where someone to have previously held a land speed record lost their life during an attempt. That person was JG Parry-Thomas, who in 1926 and 1927 was locked in a fight with Campbell for land speed record supremacy.
Are you addicted to speed? Our history of speed feature should hit the spot
Pendine was their battleground. Campbell was rich and had commissioned his very own land speed record car. Parry Thomas was not and bought an already well-used Brooklands special from the estate of its deceased owner for £125. He installed a 27-litre V12 Liberty aero engine, fitted superstreamlined bodywork and called the result Babs.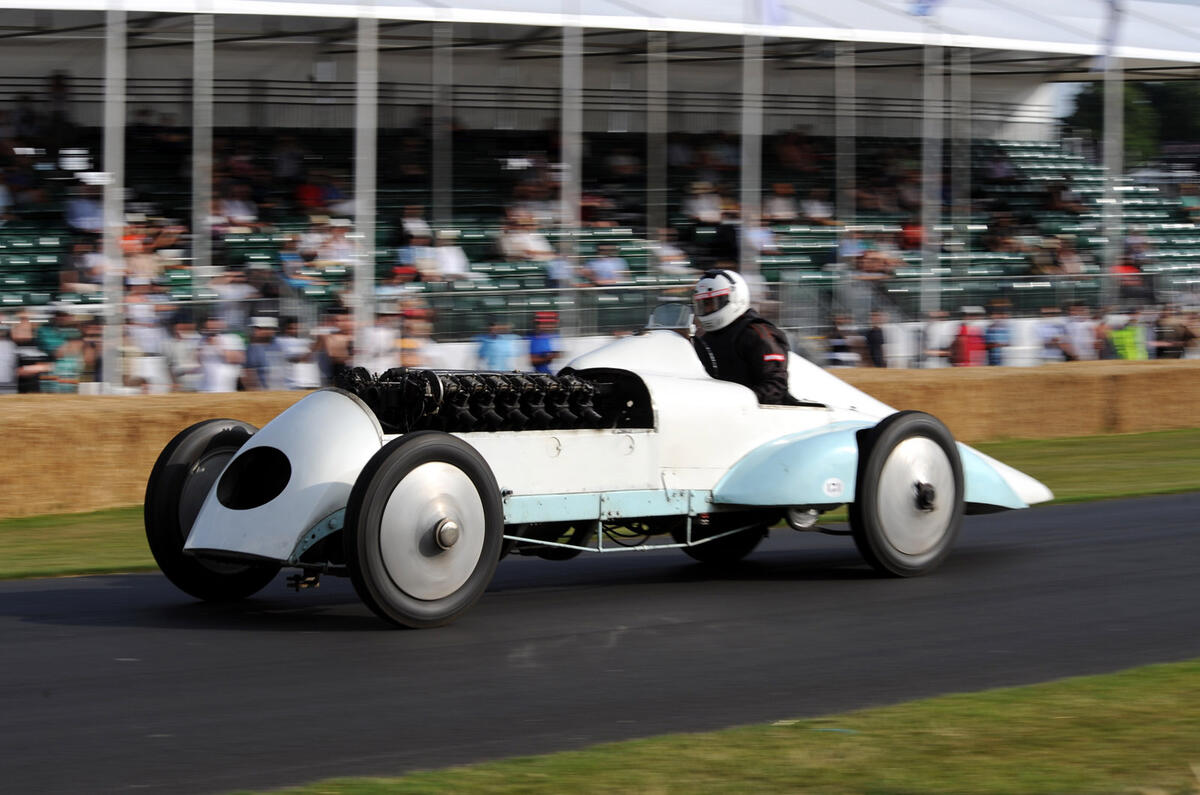 In 1926, Parry-Thomas raised the record to 168mph and then broke 170mph the very next day. But Campbell had an even more powerful W12 Napier aero engine at his disposal, and early in 1927 he shot across the beach at 178mph.
Within the month, Parry-Thomas was back at Pendine with an even more streamlined Babs, prepared to give it everything. No one is sure what happened next, some attributing the gruesome injuries Thomas suffered to the chain drive becoming detached and slicing through his head. What is known is that, at very high speed, Babs went into a skid, slewed sideways and then started to roll, eventually coming to rest on its wheels but on fire and with its intrepid but now deceased driver still at its wheel.
Read about the drift speed record – a terrifying 189.5mph – here
They buried Babs on the beach where she fell, intending the wreck to be a permanent memorial to its owner, but Babs was exhumed in 1969 and, surface corrosion aside, found to be in remarkably good condition. It was restored and can be seen to this day being driven with great gusto by its owner, Geraint Owen, at events like the Goodwood Festival of Speed.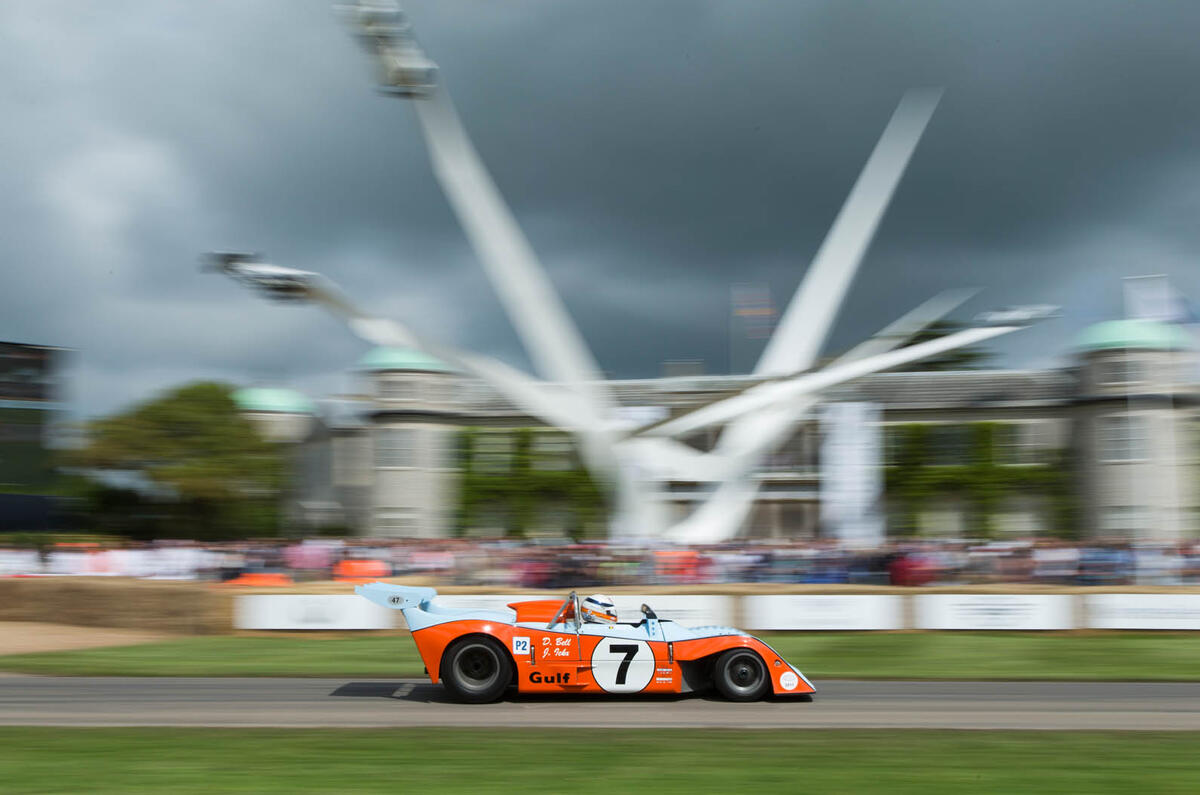 That run didn't just mark the end of Parry-Thomas's life but also the end of land speed record breaking in the UK. More space was needed and every land speed record set since has been in the US, with the exception of Donald Campbell's 403mph record set in his gas-turbine Bluebird at Lake Eyre in 1964.
Incidentally, although Campbell successfully claimed the land speed record, he was never the fastest man on earth. Legendary American record breaker Craig Breedlove had already done 407mph at Bonneville in his Spirit of America, but the time was not then recognised because his car was jet powered and not wheel driven.
Read our show report of the Goodwood Festival of Speed here
We have one final stop on our tour. It's not a well-known location – more punctuation mark than paragraph in the book of land speed record breaking – but we have to go there to pay our respects. Besides, Southport Beach is 210 miles from Pendine Sands, almost all on brilliant roads, and we have to go fast because if we don't, it'll be dark when we get there.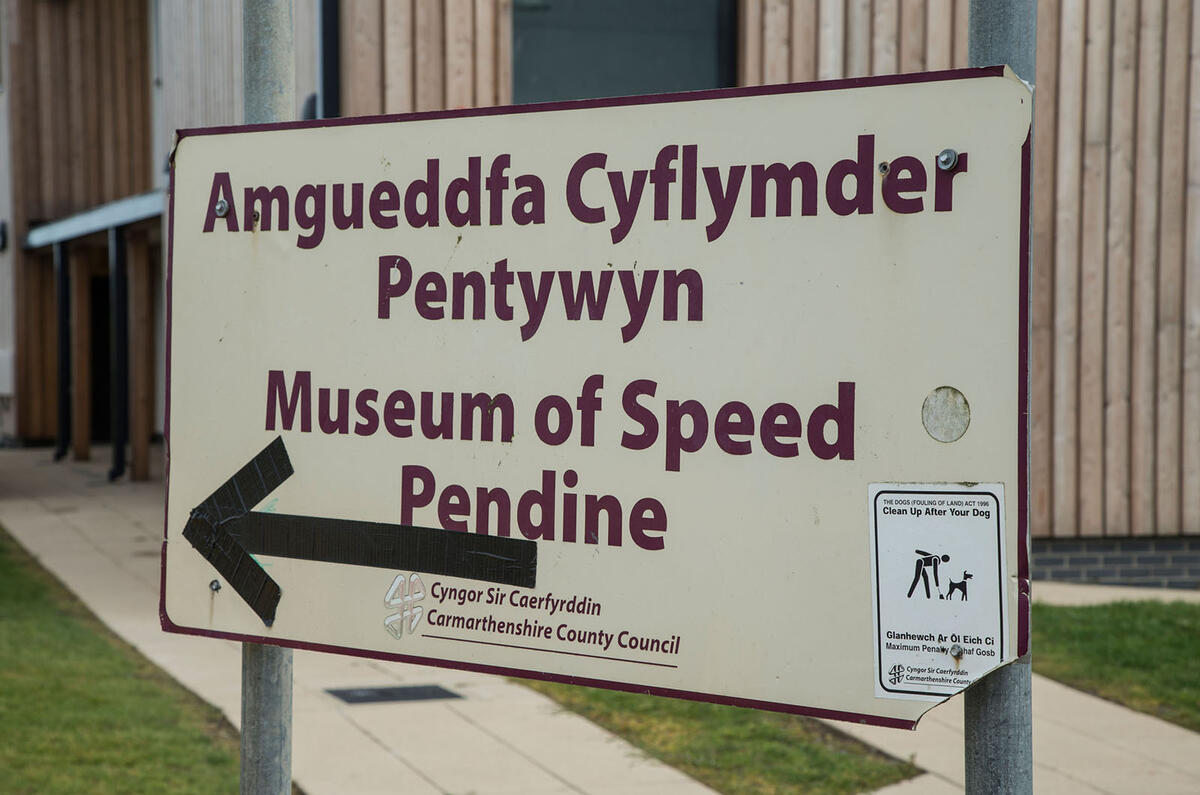 Here, the SVR is at its best. With its effortless overtaking, poise that represents a new level for Jaguar and hauntingly beautiful soundtrack, it shows itself to be a GT of the classic style, offering the speed, sense of occasion and ease of operation that are its hallmarks. This is a very special Jaguar indeed, its best sports car since the E-Type.
Southport Beach is brilliant. It seems even bigger than Pendine, and even though the sun is almost on the horizon when we arrive, there's no officious jobsworth telling us what we can and cannot do. Were it not for the pressing need to take photographs, I'd have probably joined in the happy doughnutting tomfoolery being practised by locals.
Read our review of the Eagle E-type Low Drag Coupe here
It was here that Sir Henry Segrave drove his Sunbeam Tiger, named Ladybird, to a 152mph record in 1926. The broad consensus for years had been that a vast engine from an aircraft was needed to break a land speed record, but Segrave begged to differ. Using a car that was light and slippery, he became the fastest man on earth using a supercharged engine displacing just 4.0 litres, an entire litre short even of the motor in the SVR.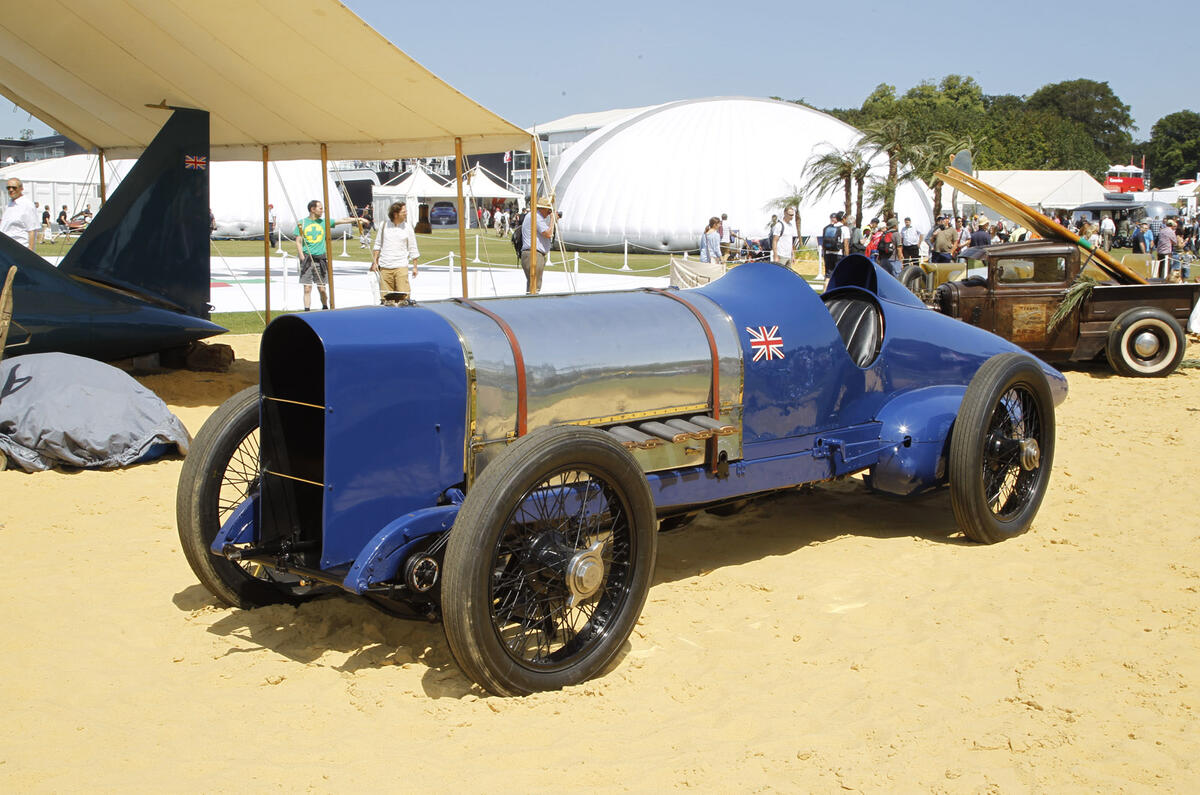 And there our tour concludes. Sir Henry went on to be the first man to break 200mph on land in 1927, Sir Malcolm the first to broach 300mph eight years later. As for me, I have a long slog back to London at just 70mph in the SVR. Except the M6 has turned into an elongated shrine for longterm roadworks, dropping my speed to 50mph.
Read our full Jaguar F-Type review here
It seems a pathetic way to end a great day but, in truth, I was hardly going to go out with a bang by doing something to honour the memories of these great men. Even if I'd thrown licence and liberty to the wind and gone honking down the motorway at the SVR's official 200mph, I'd still be going slower than Segrave went 90 years ago next year. In such circumstances, a few hours' silent contemplation seems a far more fitting way to commemorate all that these genuine heroes achieved so many years ago, and to think ahead to what the no less brave and heroic Green might achieve at Hakskeen Pan next year.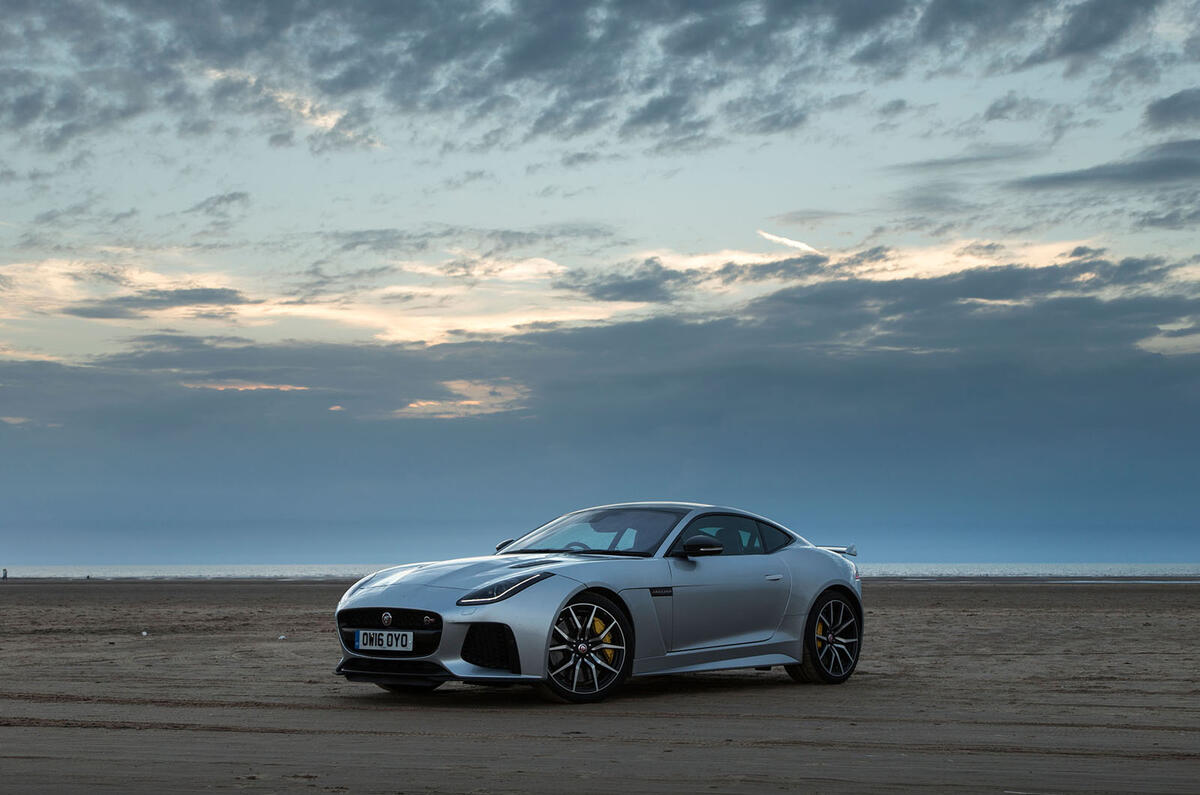 The water speed record
Although the land speed record has, with the exception of poor JG Parry-Thomas, spared the lives of the Britons who have held it, the same cannot be said of the water speed record. By 1929, Sir Henry Segrave had raised the land speed record to 231mph, only to lose his life the following year on Lake Windermere in his Miss England II hydroplane.
He had set a new water speed record at almost 99mph but lost control on the following run. The ensuing crash killed one crew member, injured the other and left Segrave to regain consciousness for just long enough to ask after his crew before he succumbed to massive internal injuries.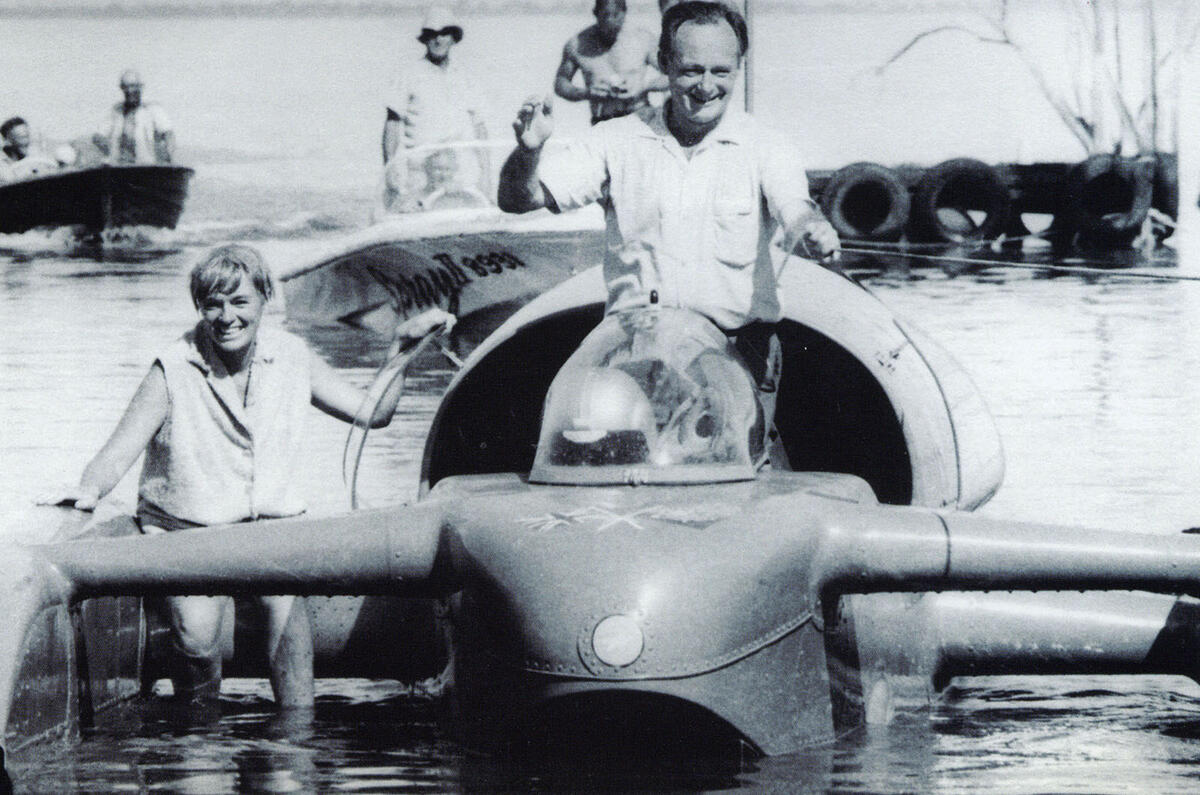 John Cobb was one of our greatest land speed record breakers, his 1947 record of 394mph lasting for an unprecedented 17 years. Sadly, he didn't live to see it broken by Donald Campbell, dying in an unexplained accident on Loch Ness while driving his Crusader jet boat in 1952 at a speed believed to be in excess of 200mph.
The most recent Brit to die attempting to claim the water speed record was Donald Campbell, whose death at over 300mph on Coniston Water in 1967 in his Bluebird jet boat was televised. He would perhaps be more fittingly remembered as the man who, three years earlier, became the first and to date only person to break both the world land and water speed records in the same year.
Source: Car
Write

a Comment
Fields with * are required