Our

fantasy fleets of used cars, from £5k to £25k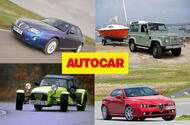 We've compiled our dream garages from our favourites on the used car market, including the Land Rover Defender, Caterham Seven and Alpina B10
The beauty of buying used cars is that for the price of one shiny new one, you can bag a whole collection of rather more interesting pre-owned motors. We've picked our fantasy garages, from £5k to £25k.
Fill your garage for £5k – Fiat Panda, Mercedes-Benz E-Class Estate, Mini Cooper Convertible
I think the secret at this price point is not to buy too many motors. So we'll stick to just three and even save a bit for a rainy breakdown day. Let's start with a small one.
The Fiat Panda is a fabulous little town centre assault vehicle, but it can survive in the wild, too. It's a utility vehicle into which you can pack a lot of stuff, and its boxy dimensions are just so. For £1000, you can pick up a 2004 Panda 1.2 Eleganza with less than 100,000 miles. Eleganzas are well equipped, with air-con and alloy wheels, and the little petrol engine should get you close to 50mpg. Make sure the cambelt has been done and double check that there's no hint of a blown head gasket.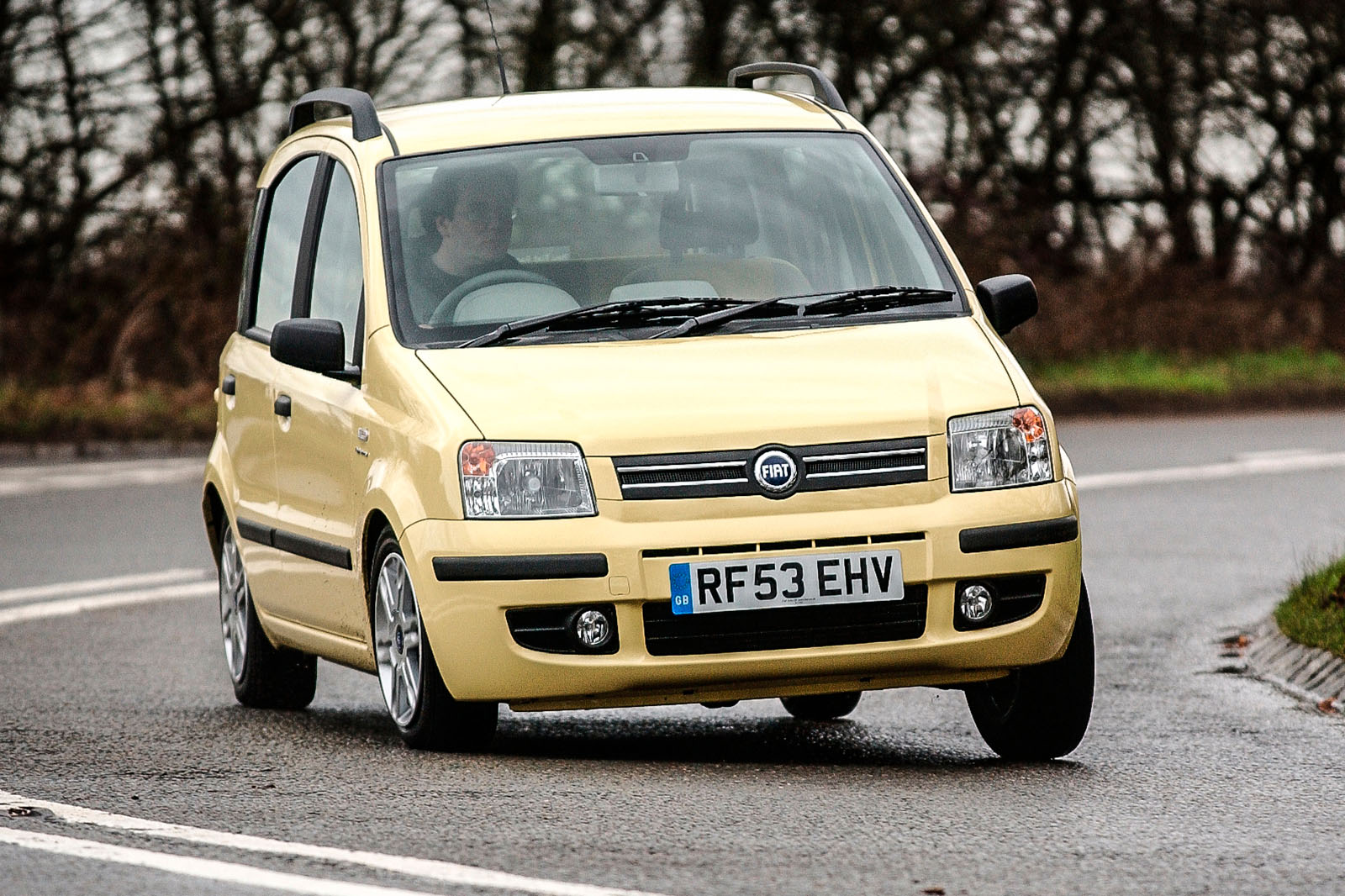 Moving to the medium bracket, let's get a family wagon. The thought of a people-carrier is too depressing, a Volvo V is too obvious and some estates are just a big fat compromise. Instead, we'll bag a Mercedes-Benz E-Class. A budget of £2000 should get a 2003 example, which is late enough not to be rusty or flakily unreliable. A 3.2-litre E 320 CDI Avantgarde with the seven-seat option should cover all bases. Check for rust – everywhere.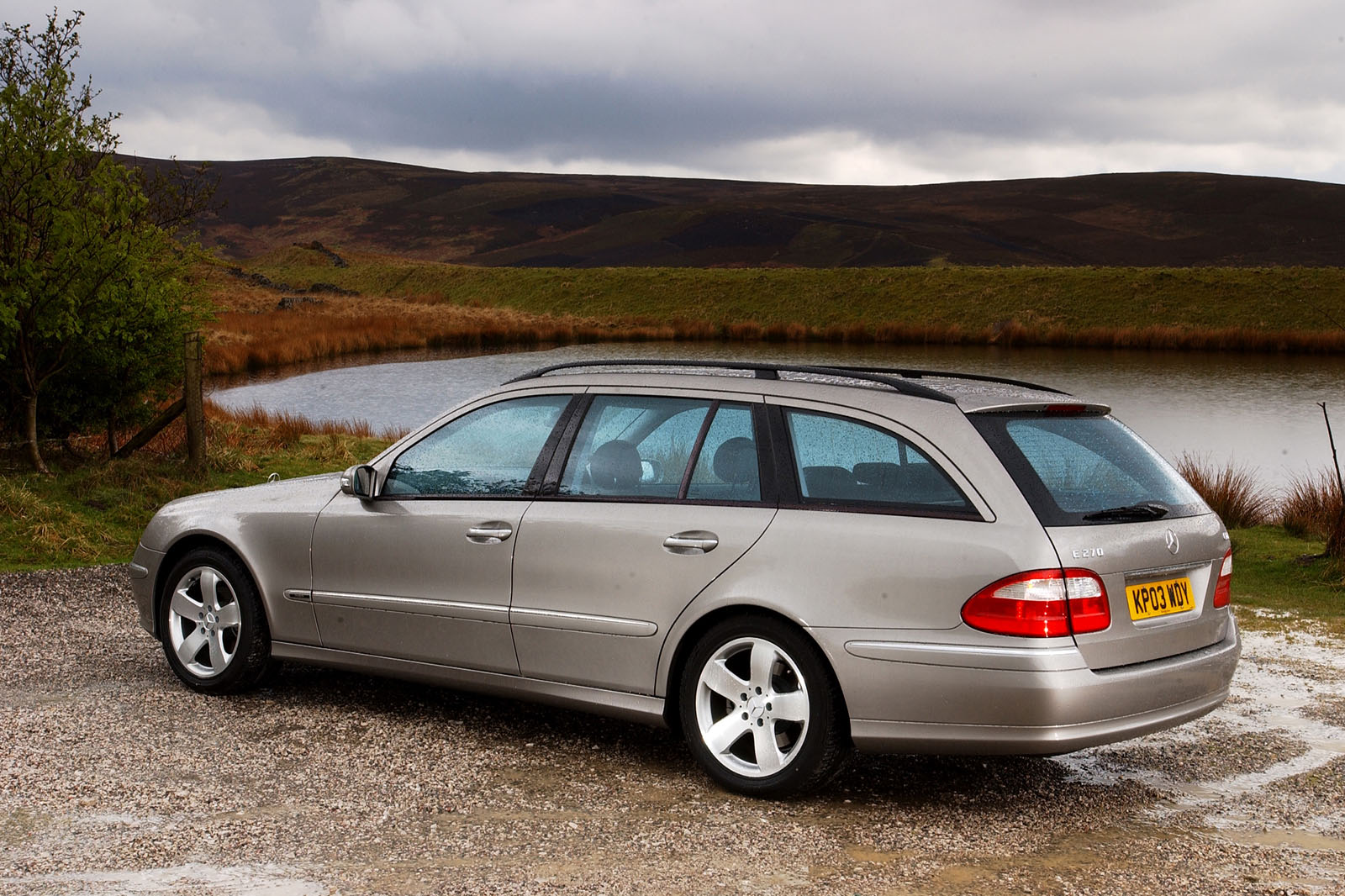 The fun factor in this small group is supplied by a Mini Cooper Convertible, conclusive proof that they have now depreciated to real-world levels. For £2000, you'll get a 2004 example with 60,000 to 70,000 miles on the clock. The spec varies, but at this level you can find examples with the Chili Pack and possibly even some other add-on packages that are rather more than bonnet stripes.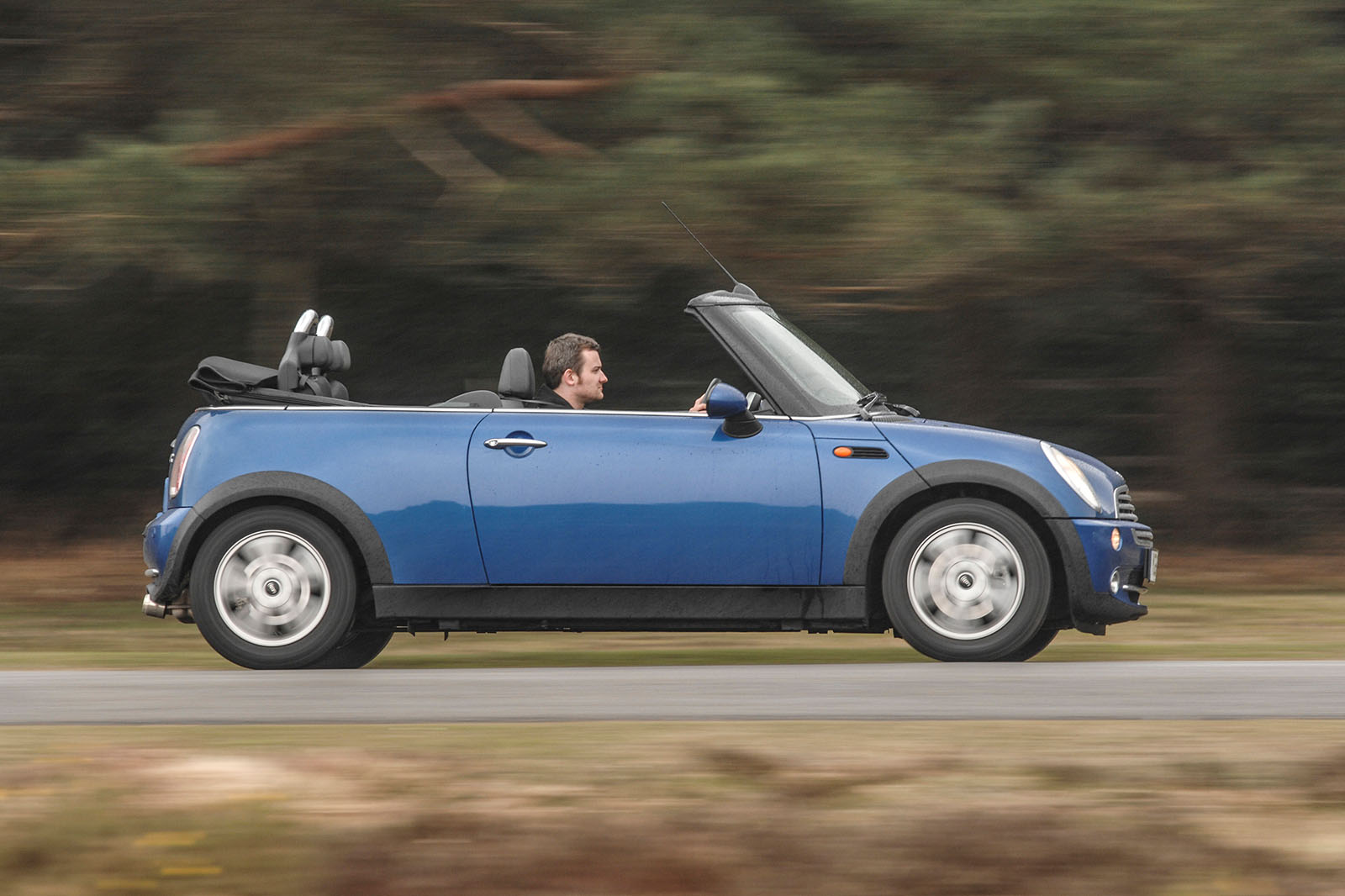 There are tired ones around that need work, such as a brake overhauls. You should also look out for clonky electric steering, and water leaks can cause electrical glitches.
Fill your garage for £10k – Alpina B10, Volkswagen Golf V6 4Motion, Smart City Cabriolet
A five-figure sum is always nice to play with when it comes to buying cars, but how best to spread it around in as interesting a way as possible?
Blow most of it on a bespoke, hand-built, dashboard-plaque-adorned legend, I say. Yes, let's get an Alpina B10. To look at, it may appear to be just an E39-generation BMW 5 Series with a V8 engine, but a late-1990s example at £6995 is the most remarkable car you can own for so little. Surely, this is the bottom of the value curve. These are fast cars, yes, but they're also sophisticated, so what any prospective purchase must have is a faultless service history and a ton of pukka bills. It should be mint, too.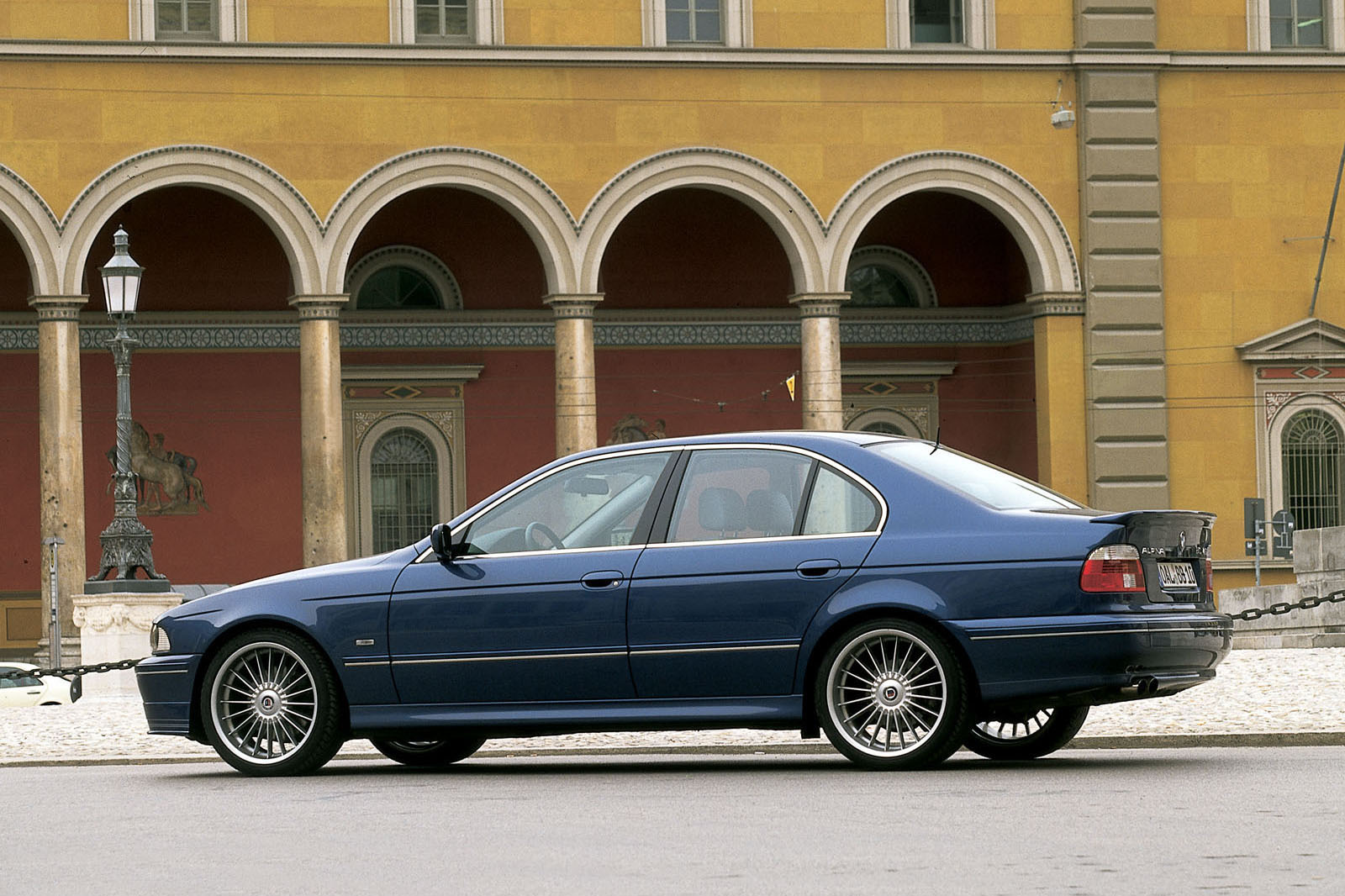 That leaves only a few grand to spend, of course. You wouldn't want to use that B10 in the snow, so we'd better get another German car, this time a 4×4. Bring on a Volkswagen Golf V6 4Motion. I love the solidly built Mk4 Golfs and have much love for their cool blue dials. And they really do exist at £1000; I've seen a 2001 example with a smidgen over 100,000 miles and a year's MOT. You don't want to hear any noise from the drivetrain, and the V6 had better not be smoking.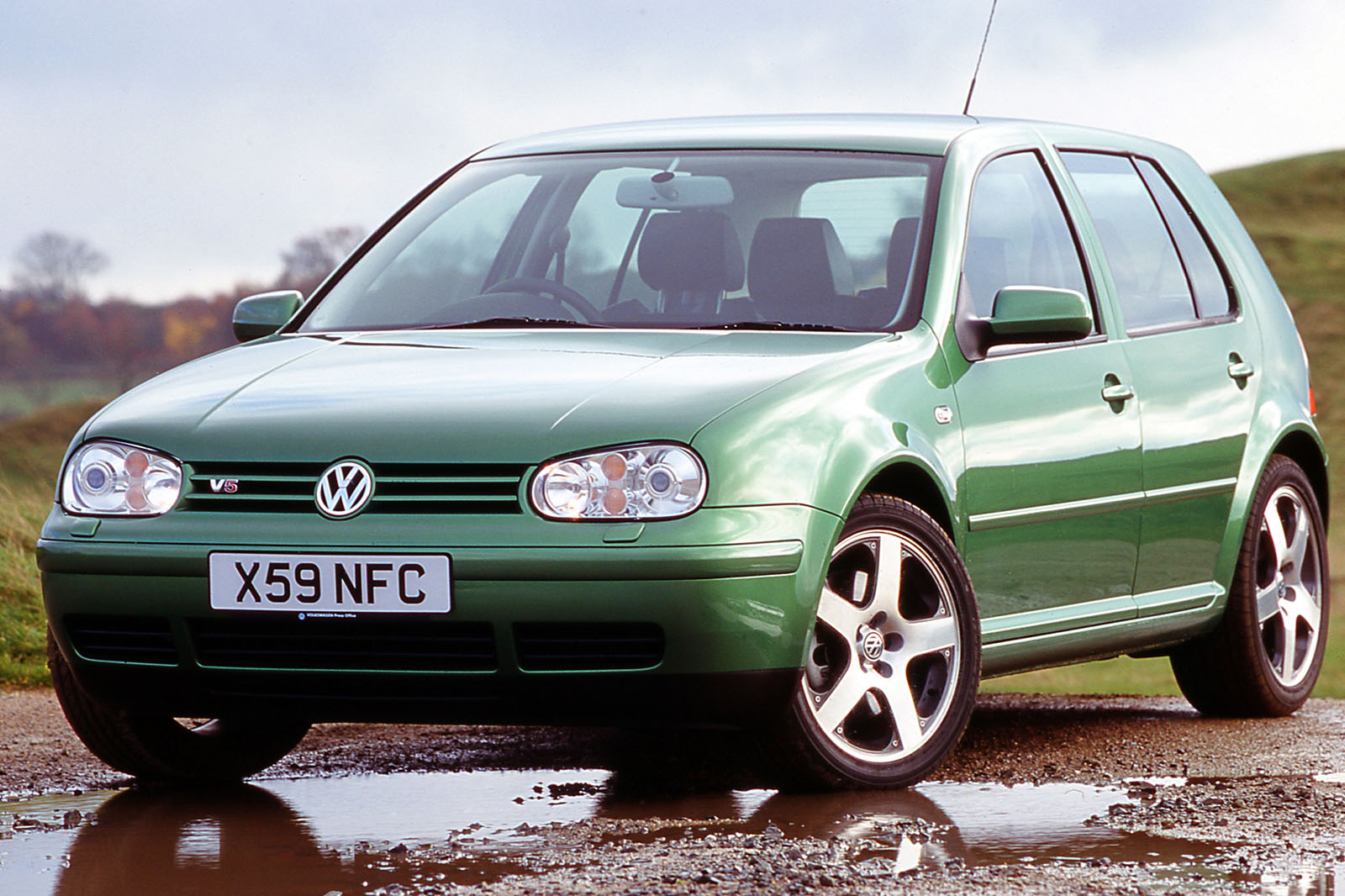 As the other two dream fleet cars in our £10,000 garage have marginal fuel economy, we'd better stock up on a frugal tiddler. Indeed, let's lop the roof off and track down a Smart City Cabriolet. On the practicality side, it's a doddle to park and consistently delivers around 60mpg overall. You can buy a decently equipped 2006 Passion example with a sub-40,000 mileage for £2000. Just avoid anything with a chipped ECU and any with an obstructive gearbox.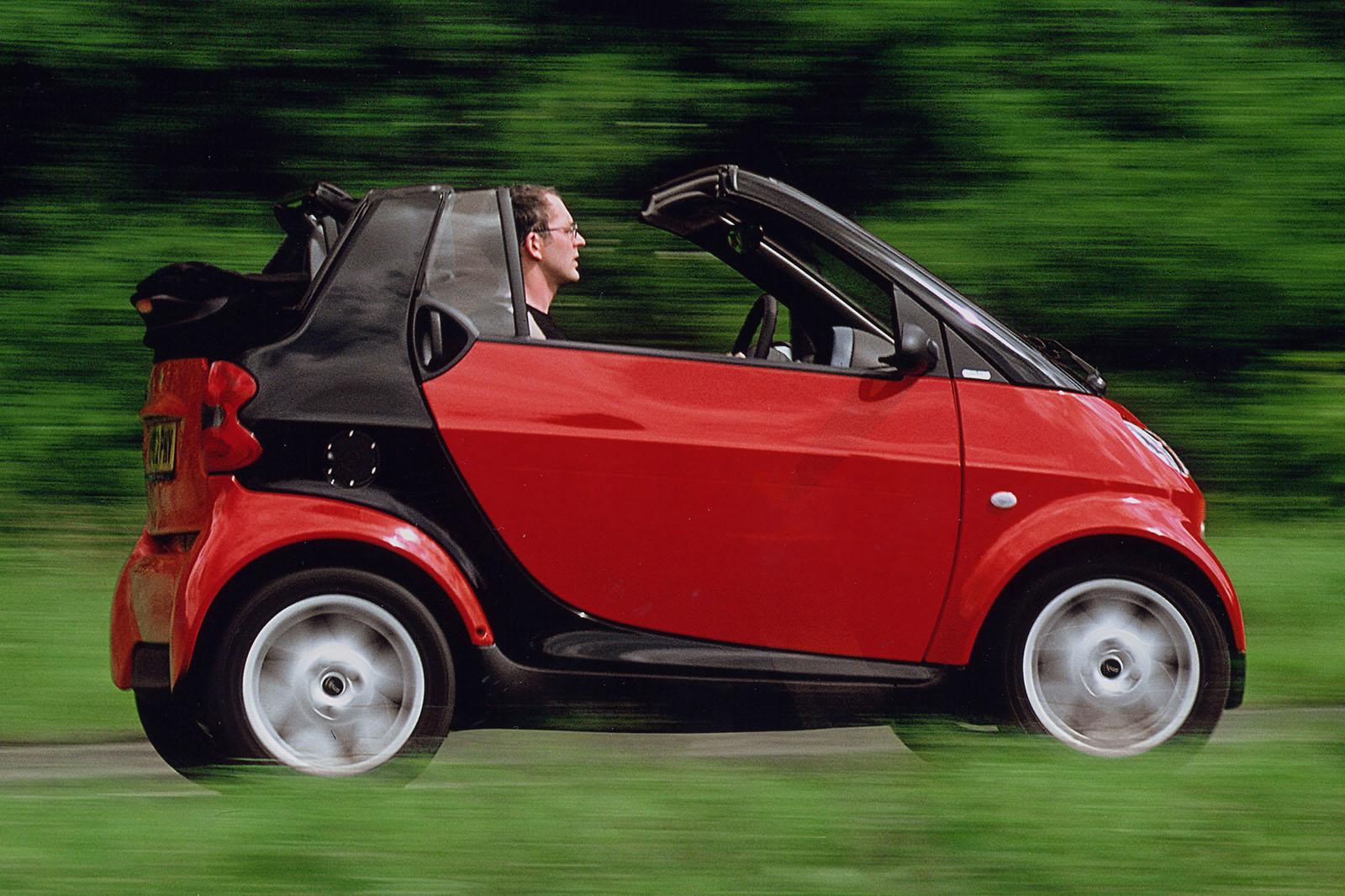 Fill your garage for £15k – Honda CR-Z, Audi A8, Volvo C70 Convertible, Skoda Felicia
With such a princely sum to splash about, it may be time to up the number of cars on our dream fleet to a nice even four.
Let's kick off with a hybrid – and it's one of the most underrated models of the past decade. Honda CR-Z, anyone? What a drop-dead cutie, a pocket rocket that was not as Dan-Darepilot-of-the-future as the original Insight but remarkable nonetheless. The bottom line is £30 road tax and 56mpg, plus you can buy a 2011 one with 80,000 miles for £4995. They're super-reliable, too. Just make sure that any software updates have been done by a dealer.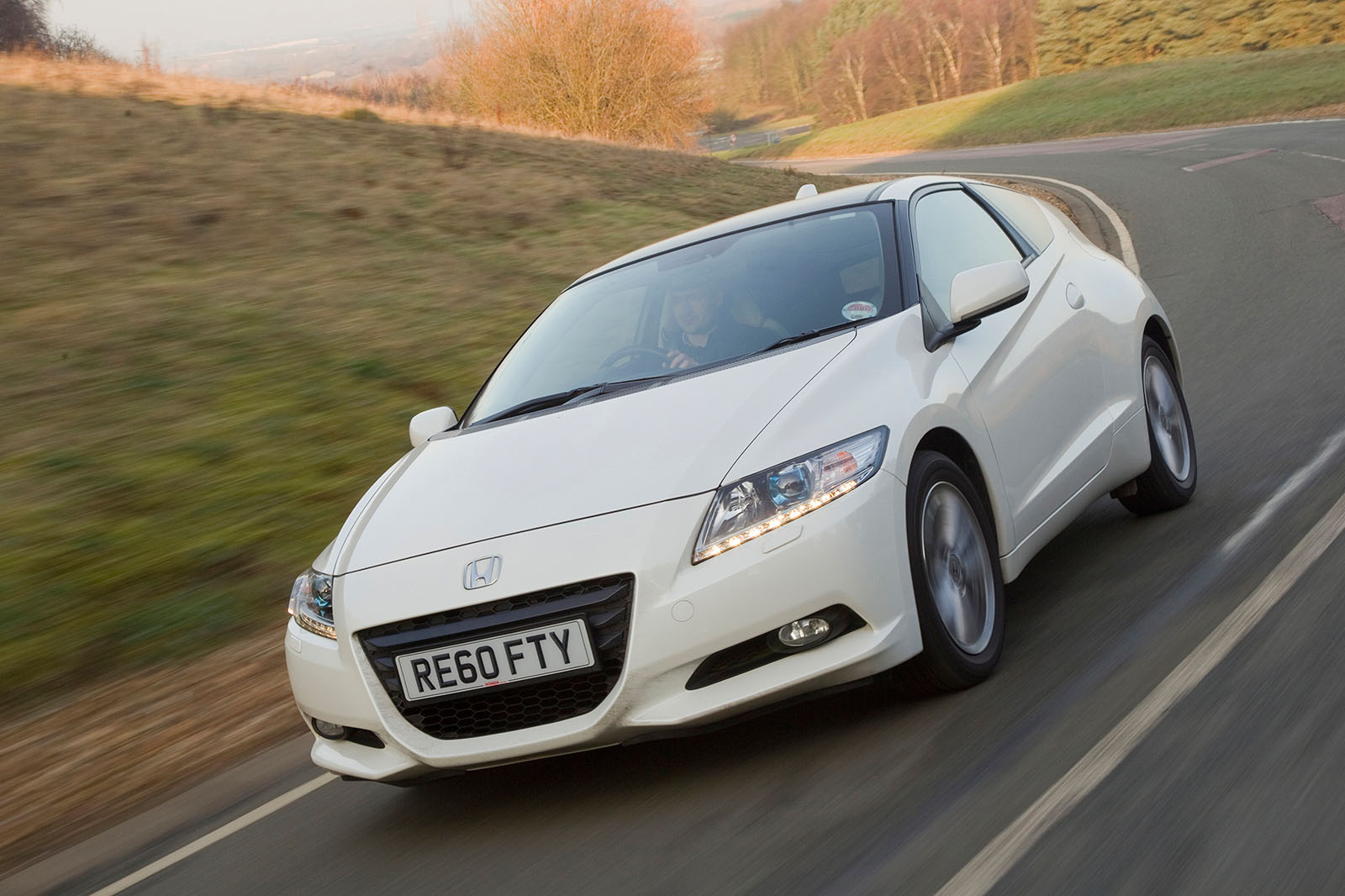 There are times when you simply must have a great big sod-off saloon, and one that can cope with all weathers is the Audi A8 quattro. It will inevitably be a 3.0 TDI, running on 20in alloy wheels and with every extra you can think of. For £5000, you'll get a 2005 car with a full history and 100,000-plus miles – and this one really needs the history. Suspension and steering problems mean big fixes and there may be electrical glitches.
Because we're missing a convertible, I'd plump for a Volvo C70, for which I have a rather large soft spot. The newer, folding hard-top model is just in budget. You can buy a 2006 2.4i SE for £2500 with 100,000 miles. Electrics are the issue to watch for.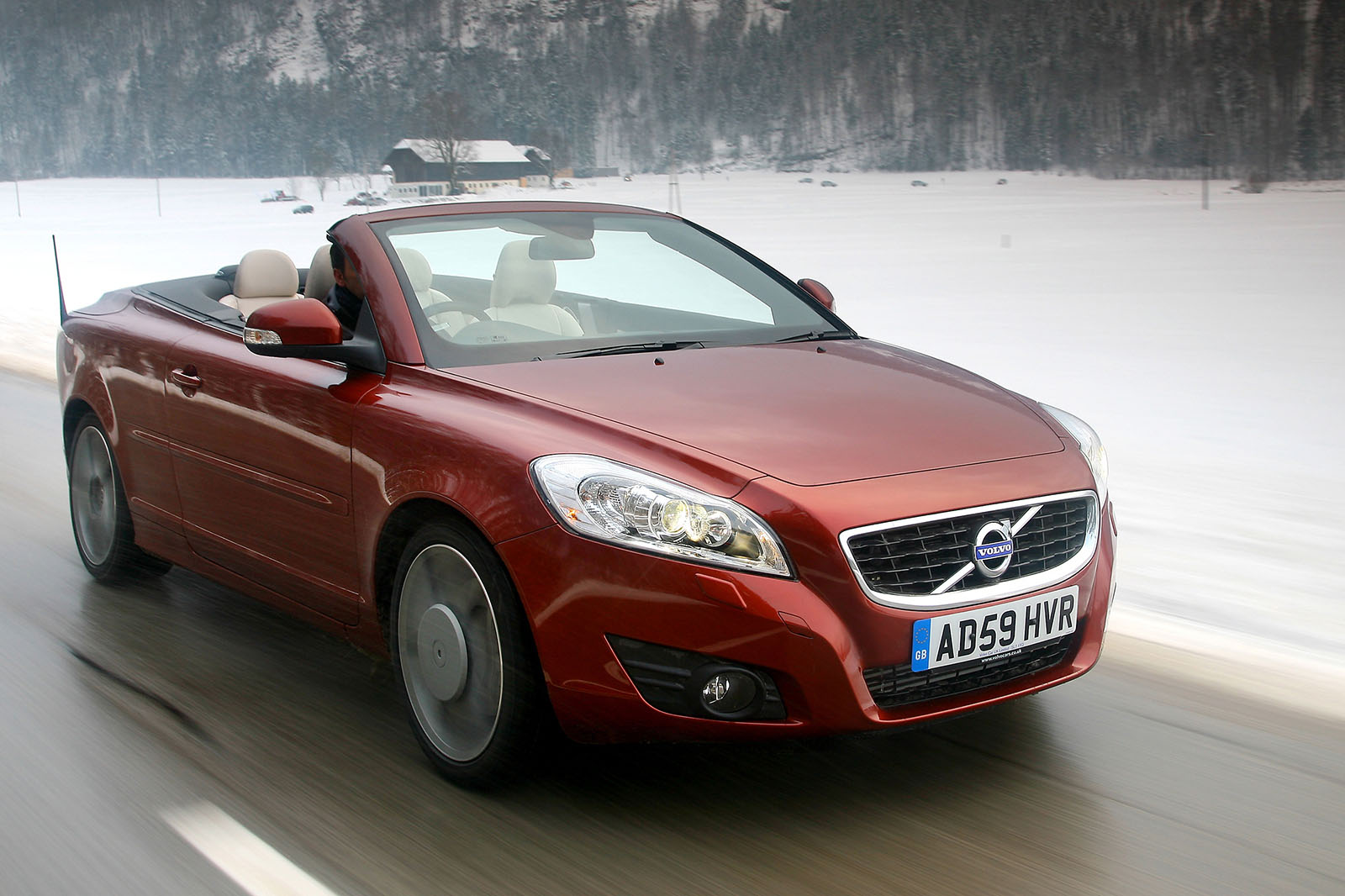 Finally, let's go commercial with a versatile pick-up. I'd spend £1000 and then leave another grand or so for fixing it and forget any other addition to the fleet. I'd love a Skoda Felicia pick-up, especially the limited-edition Fun. They were yellow and had green frogs on the purple upholstery and slide-out rear-deck seating. I've seen 1999 examples at around £1000 without an MOT. Basic Felicias are £1000 and rusty.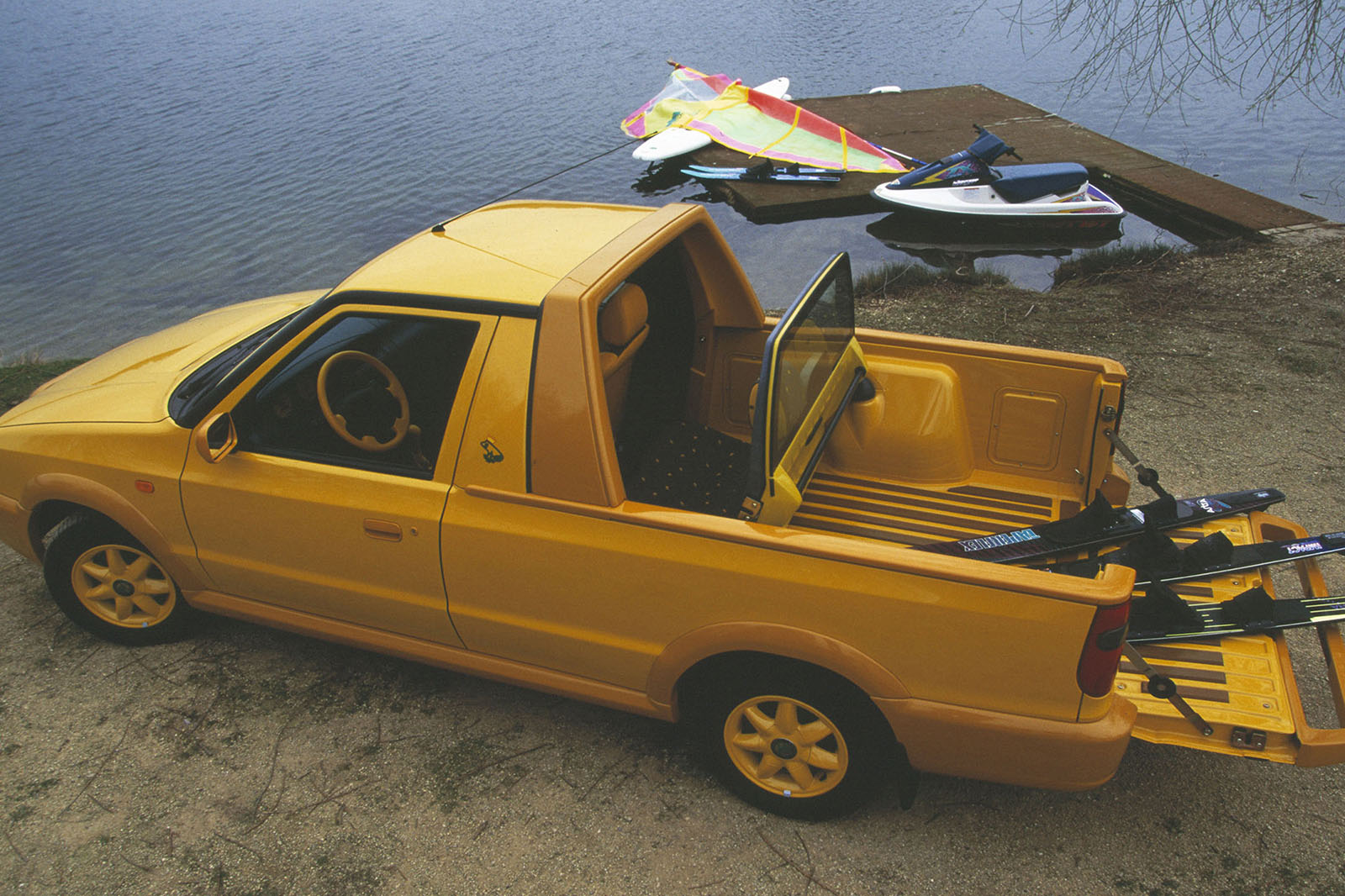 Fill your garage for £20k – Renault Wind, Caterham Seven, Alfa Romeo Brera, Rover 75
Now we can buy some really decent kit, or some fairly obscure stuff with which to unsettle the neighbours. How about a Renault Wind? I didn't think there would be that many for sale but stumbled across 50 or so examples of the chunky drop-top. Spend £4000 and you'll get a 2010 1.2 TCe Dynamique S. Most have low mileage, so the major worries are seized brakes and lazy electrics through lack of use.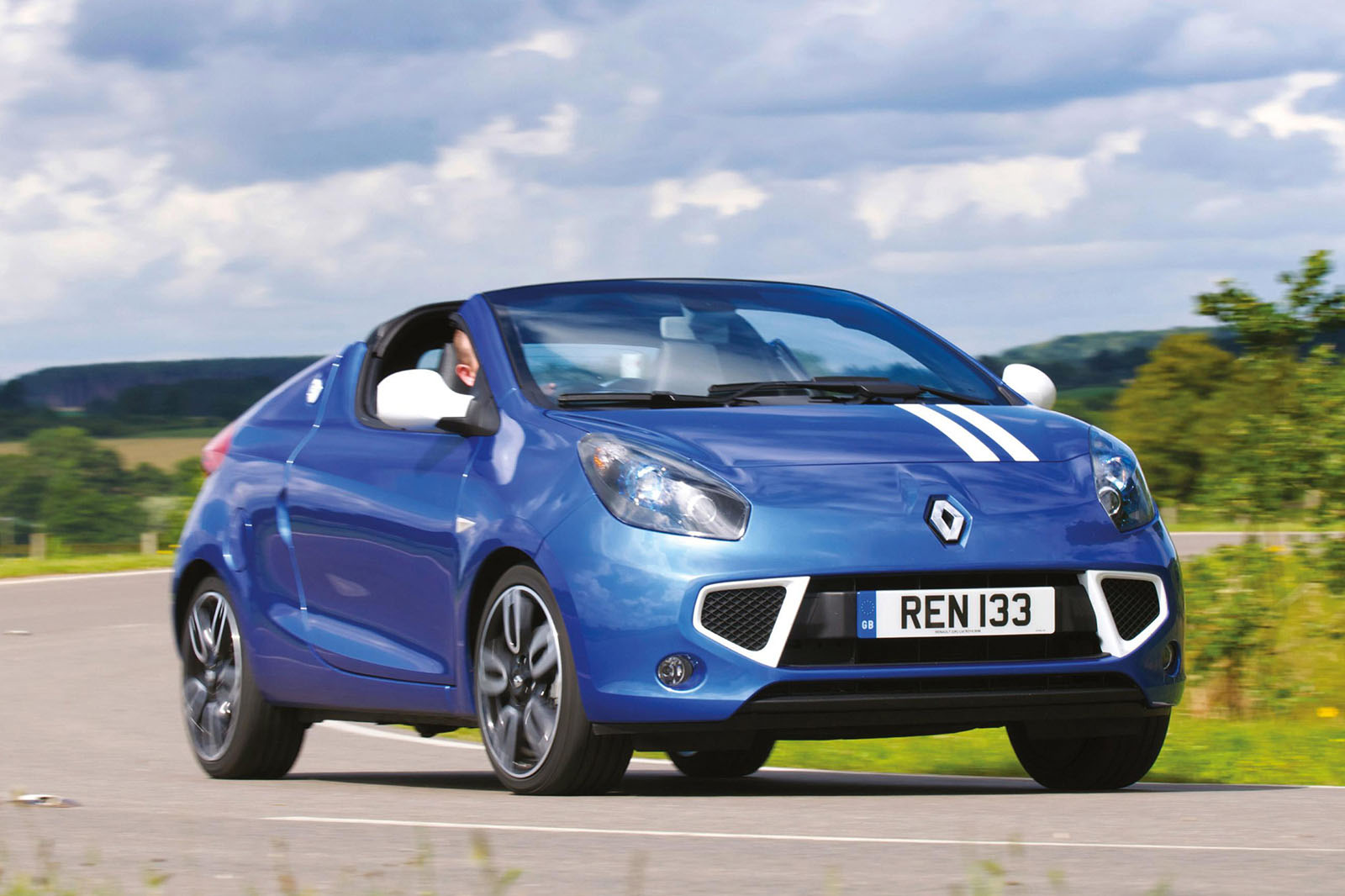 I don't think a cheap Alfa Romeo is ever a good idea, but I am a very mean person, so I'd stretch to a still quite pitiful £5500. But for that I'd have a Brera. Not only that, but I wouldn't compromise with a JTD. Mine's the full-fat V6, as god intended. For that money, a 2006 or 2007 one with 60,000- 80,000 miles is within budget. Steering rack and suspension bushes are the mechanical lookouts.
Another fruity choice would be a Caterham Seven, which is just about doable at £9500. That buys a 1.6 K-series-engined Roadsport, built at any time from the mid-1990s to the mid-noughties. The mileage is going to be marginal and is unlikely to exceed 30,000. There isn't a lot to look for if the car has had an enthusiast owner (and most of them have, thank goodness).
Which leaves us without a proper four-door for when we need to be sociable and take some extra passengers. Well, with the grand we have left, it had better be a Rover 75. Here's a model range that seems to be as strong as ever, still towing caravans and still going to the supermarket. Incredibly, you can buy yourself a 2004 2.5 SE Contemporary automatic 75. It will be petrol powered and there is a worry about blown head gaskets and general niggles at this age. But then it is only a grand.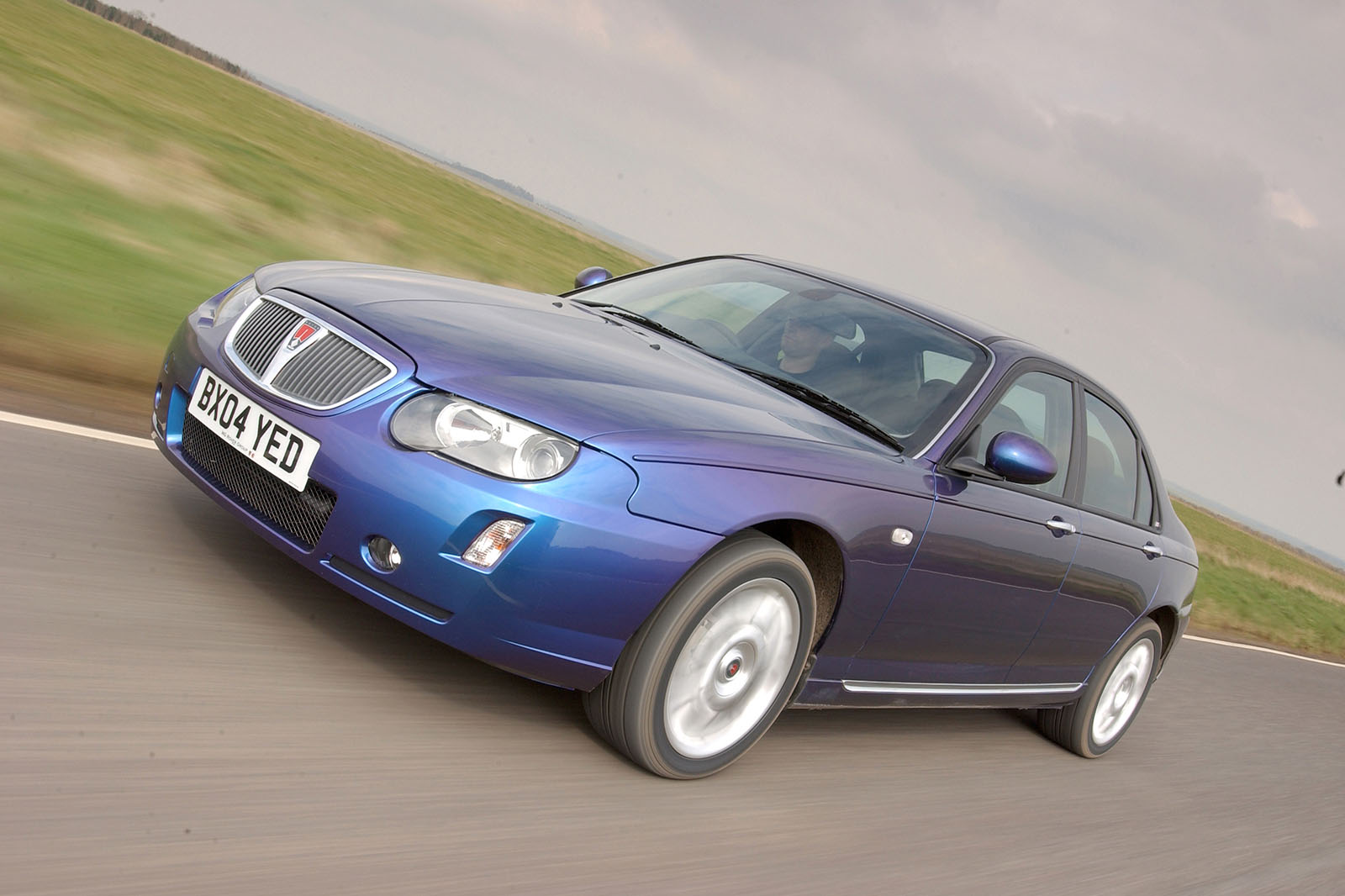 Fill your garage for £25k – Land Rover Defender, Porsche 911 Carrera, Jaguar XJ
With this amount of wedge, we can get something substantial. Tempted as I am to go for a Morgan 3 Wheeler, it doesn't exactly fit the fleet brief. So let's buy everyone's favourite icon instead: a Porsche 911.
We're in 996-generation 911 territory here and it is possible to spend around £10,000. I'd be inclined to remove a level of complication by avoiding the Tiptronic gearbox. Instead, I'd stick with manual gears and base-model Carrera trim. There isn't much difference in price between a coupé and convertible, but I'd plump for an early 2002 car with a solid roof. Don't skimp, so spend £15,000 for a full-history 911 with lots of recent bills. Intermediate shaft (IMS) bearing failure is well known, as are rear main oil seal issues, and radiators and air-con condensers have a finite life.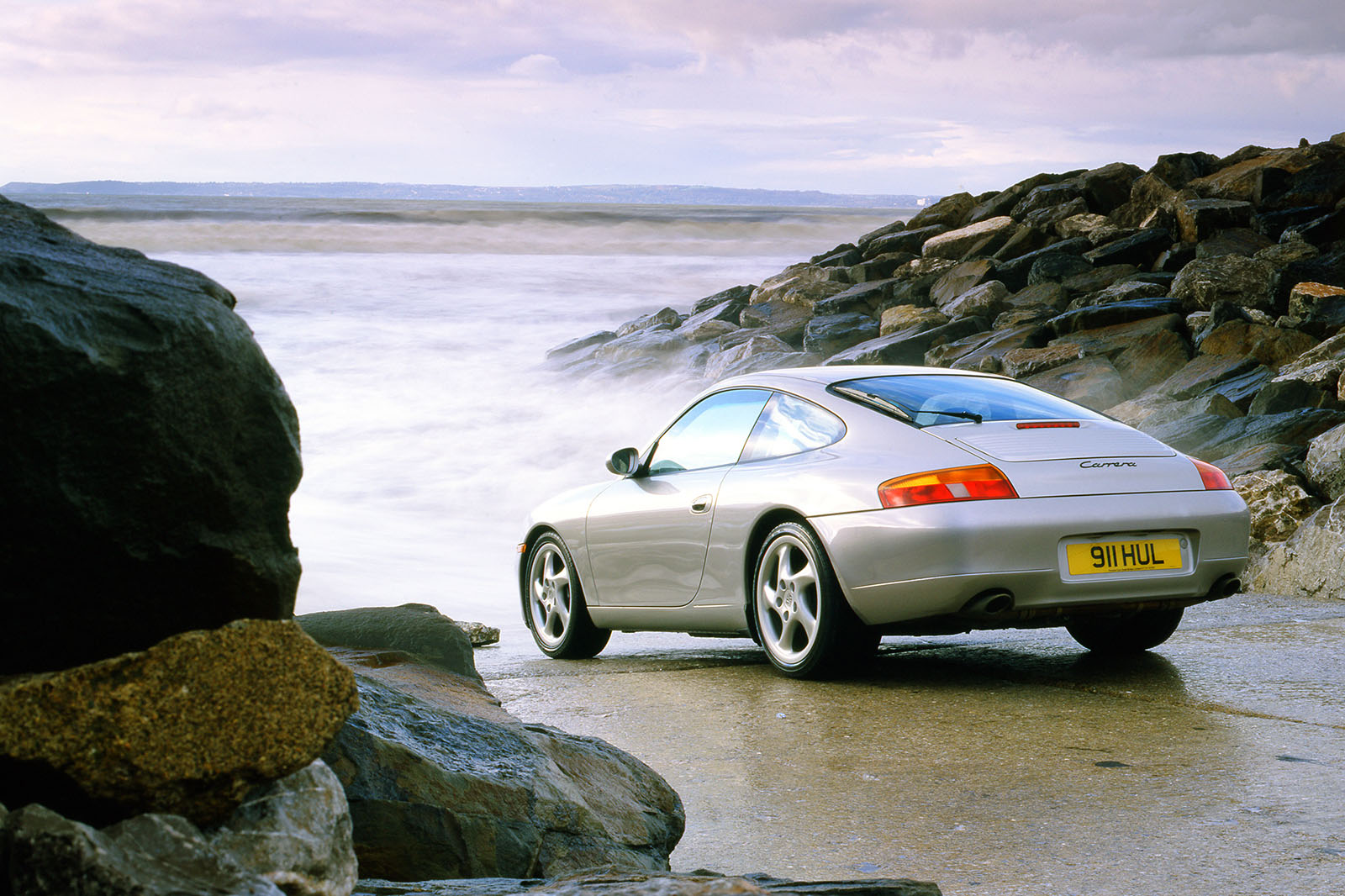 Next up is a proper old-school saloon: a Jaguar XJ, with a great big 4.2-litre V8. Get one in Sport trim and it will have a decent spec and around 100,000 miles. A budget of £5000 buys a 2004 or 2005 car with a full service history. Look at the suspension, brakes and consumables mainly, plus paintwork, which was never the best.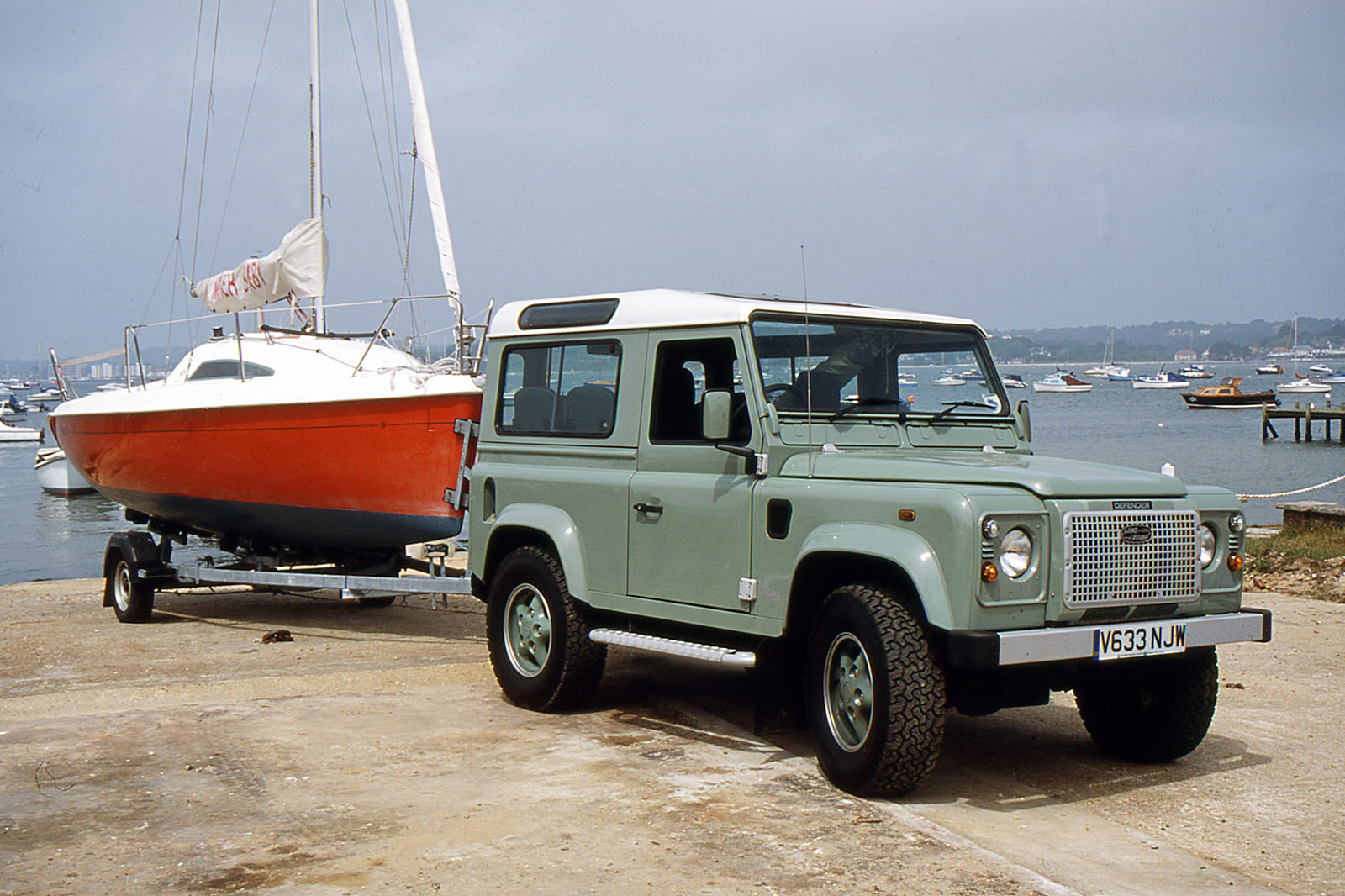 At the time of writing, starting money for a Land Rover Defender is £5000 and rising. So let's hop on board the 90 train before it leaves the station. For that money, it will be a late 1980s or possibly an early 1990s TD5 with mods such as a bull bar or snorkel and a mileage of more than 100,000. It might be a project that requires finishing off, but all Series Landies and Defenders are like that. Rusty bulkheads, slipping clutches, smokey diesels and dented aluminium are all worth watching for, and water leaks into the cabin are standard.
Have a hankering for some used cars? How about checking out our full list of used buying guides?
Source: Car
Write

a Comment
Fields with * are required