The

best new cars for £100 per week or less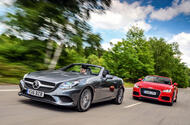 BMW i3, Ford Focus RS and the Nissan Leaf. You might be surprised at the sort of new car you can put on your driveway for £100 per week or less, once you've laid down a deposit
One hundred pounds. What will that get you these days? A tank of diesel for your large SUV, most (but not all) of a one-way anytime train fare from London to Cardiff or, if the papers are to be believed, the fine for outstaying your welcome in a McDonald's car park.
Or were you prepared to pay as much on a weekly basis and stump up a deposit of varying size, £100 is all you need to park a fine new car outside your house, ideally suited to whatever your heart desires or head requires your daily driver to be. Think about that: think how easy it is to blow that amount on a Saturday night once you've had a few drinks, dinner and a taxi home. And you won't even wake up with a hangover.
Read more: PCP (Personal contract purchase) explained: how to get it right
The truth is, the way we buy cars has been changing for some time now. Today, fewer and fewer people subscribe to the old model of walking in to a showroom and buying a car outright with either their own or the bank's money. Instead, they choose to pay a deposit and a weekly sum and then, after a fixed period of time, give the car back and choose another. These personal contract purchases (PCPs) are popular because the sums involved are low relative to a hire purchase agreement, because you're not buying the car bit by bit. They're also flexible, so at the end of the deal you have the choice of returning the car, trading it in or buying it outright for a pre-agreed price.
But what to get? This guide to just some of the cars that can be yours for £100 per week will give you an idea or two. Bear in mind, though, that these are just some of literally thousands of deals. For instance, almost all those offering PCPs will provide a sliding scale balancing the initial deposit against repayments. So if you're cash rich but income poor, you might fancy paying a lot up front to minimise the repayments and, naturally, it works the other way too.
FUN CARS
Deposit: £5000
Monthly payment: £385.11
Deposit: £1500
Monthly payments: £329
Deposit: £3500
Monthly payments: £385
Rarely will a PCP appear to be better value than when offering this much fun for such a small weekly outlay. To our way of thinking, the Ford Focus RS is the most entertaining hatchback on sale, with the vastly improved Renault Clio RS 220 Trophy not as far behind as the difference in their deposits suggests. As for the Subaru BRZ, it could have as easily been a Toyota GT86, two of the most indulgent, purest-handling cars any amount of money can buy, let alone £100 per week.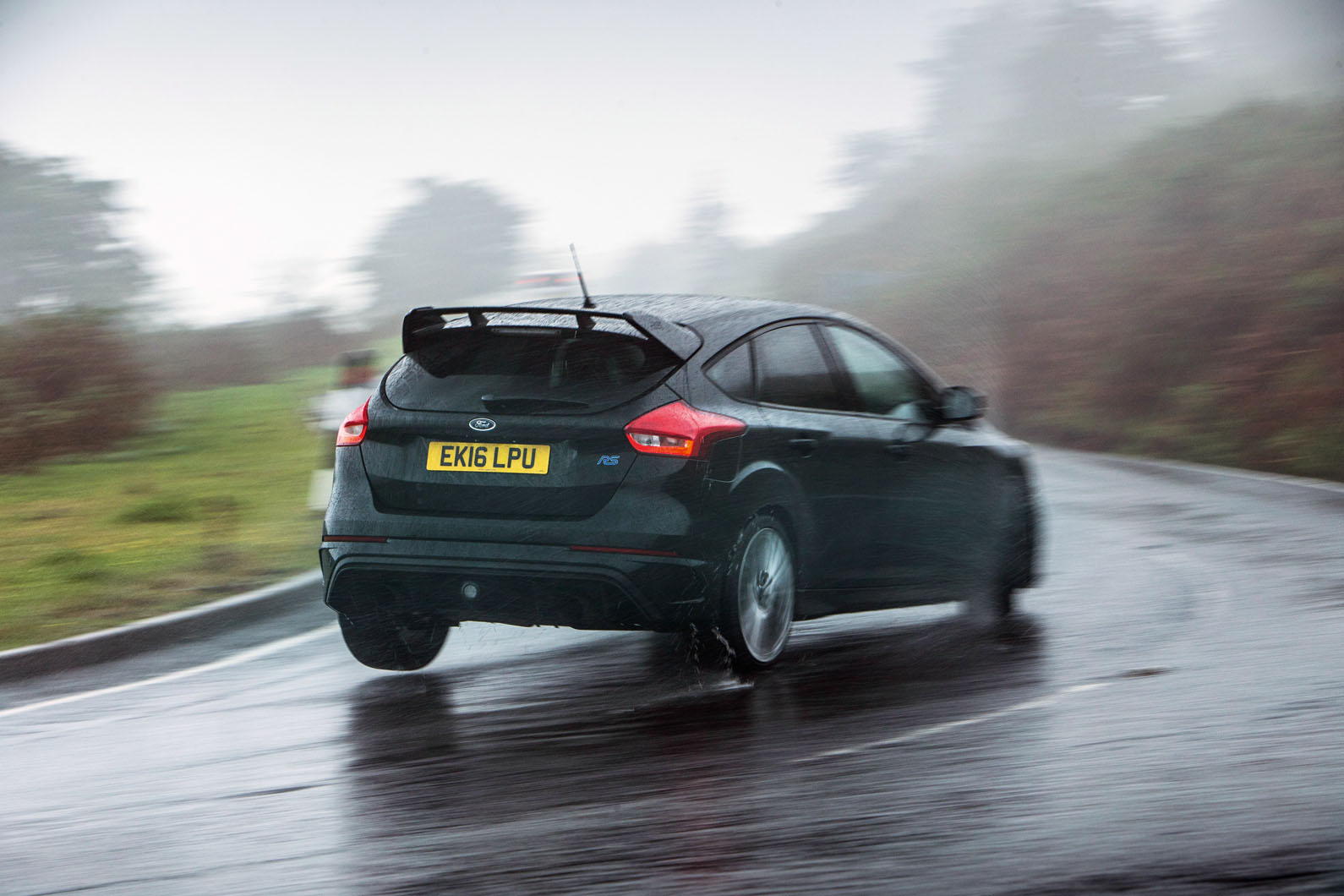 On wet Welsh mountain roads, where we drove these three, the Ford's monstrous 345bhp potential, deployed via the medium of fourwheel drive, provided for point-topoint pace that made the other two look like pedal cars by comparison. What was so impressive about it was not the pure pace but how easily accessible it proved to be. This is not a remotely difficult car to drive quickly even in compromised conditions, and despite its reputation for being a drift king, it's actually quite economical with the space that it uses on the public road. Indeed, it will only indulge the hooligan side of its nature if you delve into its sub-menus and select the appropriate drive modes and then provoke it when you drive. It is not conceivably something you could stumble across by accident.
As for the Clio, with its Trophy chassis, 20bhp hike and quicker shifts and steering, it is now getting back towards the territory we have always expected hot Renault hatchbacks to inhabit. Faults such as a small increase in torque steer actually help lend character to the car, while the cut-down springs and different damper settings provide a new level of surefootedness, even in the wet. But where it really reverts to the old school is what happens when you enter a corner just fast enough to warrant trailing the throttle into the apex. In a instant, the expected understeer vanishes and you can literally feel the inside rear wheel part company with the road. Then, once it has bitten as far into the apex as you want, you just need to reapply the throttle to rocket away again. It doesn't require much skill and it does provide bucketloads of fun.
As much as the BRZ on the same road? Probably not, but rare is the front-drive hatch that can come close the levels of driver involvement offered by a properly balanced reardrive coupé. Different suspension settings mean its GT86 sister is even more, er, expressive on the limit, but we fractionally prefer the BRZ approach, which still provides as much oversteer as you'd ever want on a public road with a little more traction away from the apex. If ever there was a car to remind you that it doesn't matter how fast you're going as long as you're having fun, this is it. The BRZ may be slow in a straight line – and, yes, we'd prefer it to be a little quicker – but there's still more pure driving pleasure to be had here at entirely legal speeds than you'd find in most cars at speeds that could land you in a whole heap of trouble. And all, let's not forget, for £100 per week.
CONVERTIBLES
Audi TT 2.0 TFSI Sport Roadster
Deposit: £3392
Monthly payments: £396.83
Range Rover Evoque TD4 HSE Dynamic Convertible
Deposit: £12,500
Monthly payments: £398.95
Deposit: £3999
Monthly payments: £399
There's a wider range than you might imagine for the outlay. Cars that caught our attention were Mercedes-Benz's recently revised SLC (née SLK), the all-new Audi TT Roadster and the class-defying Range Rover Evoque Convertible.
Of the three, we'd probably choose the TT. With a new lightweight hybrid aluminium and steel structure, a smart new interior and a chassis tuned for more than merely 50 shades of understeer, this third generation is, for the first time, coming close to being as good to drive as it is to be seen in.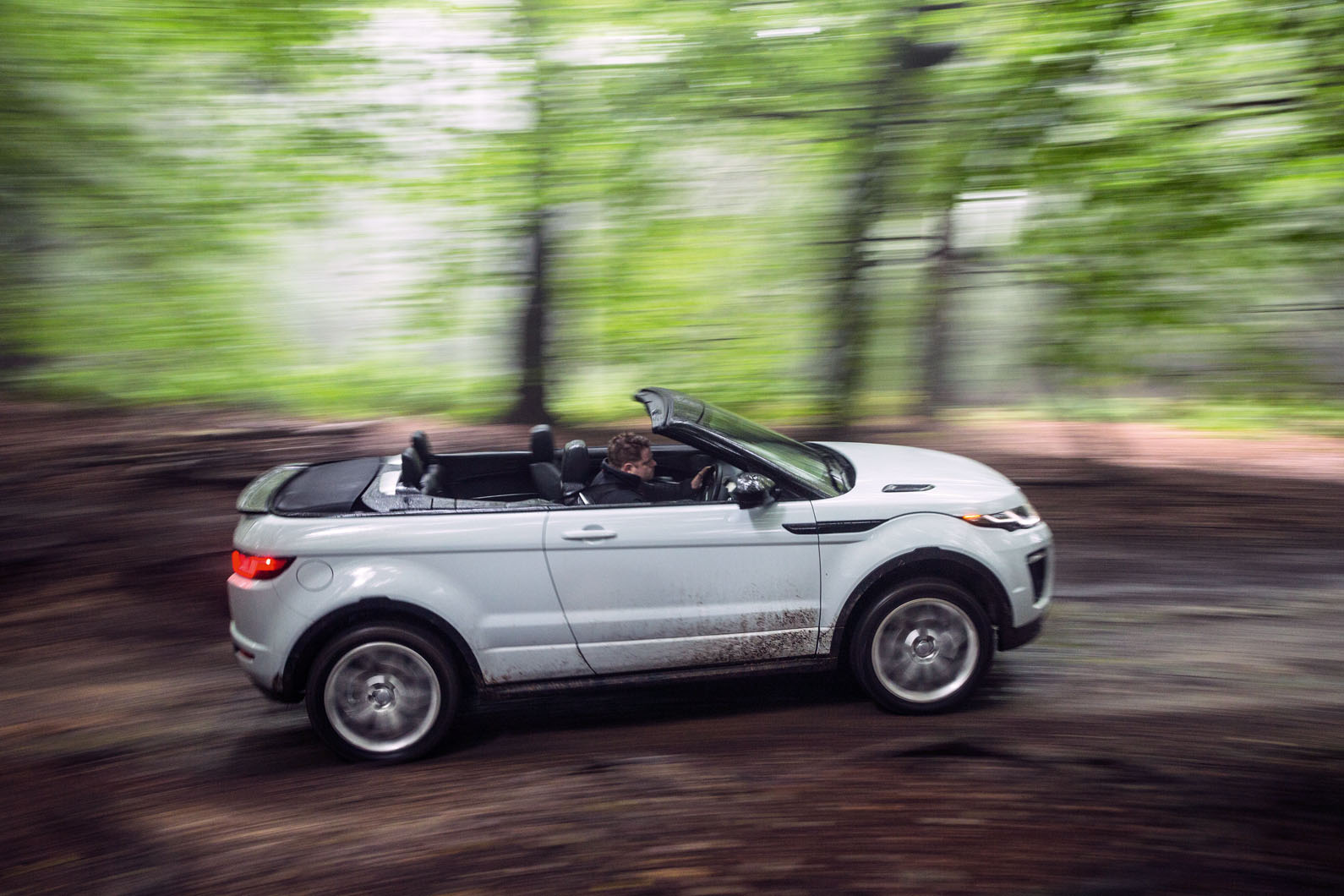 The Evoque is a curious car. Heavy, visually less attractive than its crossover sisters, expensive and with much reduced luggage space, it is nevertheless very well engineered, still pleasant to drive and guaranteed to suck all the attention off whichever pavement you happen to be passing. There's nothing else quite like it out there, which adds to its appeal.
The SLC, meanwhile, is an easygoing, laid-back kind of convertible for those who care to cut a dash but don't demand any kind of ultimate driving experience. The value here comes not from how it handles on the limit, but how it feels in your hands and how you feel in its.
ELECTRIC AND HYBRID CARS
Deposit: £5999
Monthly payments: £328.80
Mitsubishi Outlander Phev GX3H+
Deposit: £9804
Montly payments: £299
Deposit: £0
Monthly payments: £384
There are some great deals to be done here, not least because electric and plug-in hybrid cars haven't exactly taken off as anticipated and still represent an inconveniently niche corner of the market. But if one of these cars suits your lifestyle, take advantage of the deals to be done.
You could, for instance, have a BMW i3 for £100 per week plus a sensible deposit and drive what remains by far the best electric compact car on the market. The deal looks especially appealing once you consider that it also includes the range-extender motor, which provides anxiety-free everyday motoring.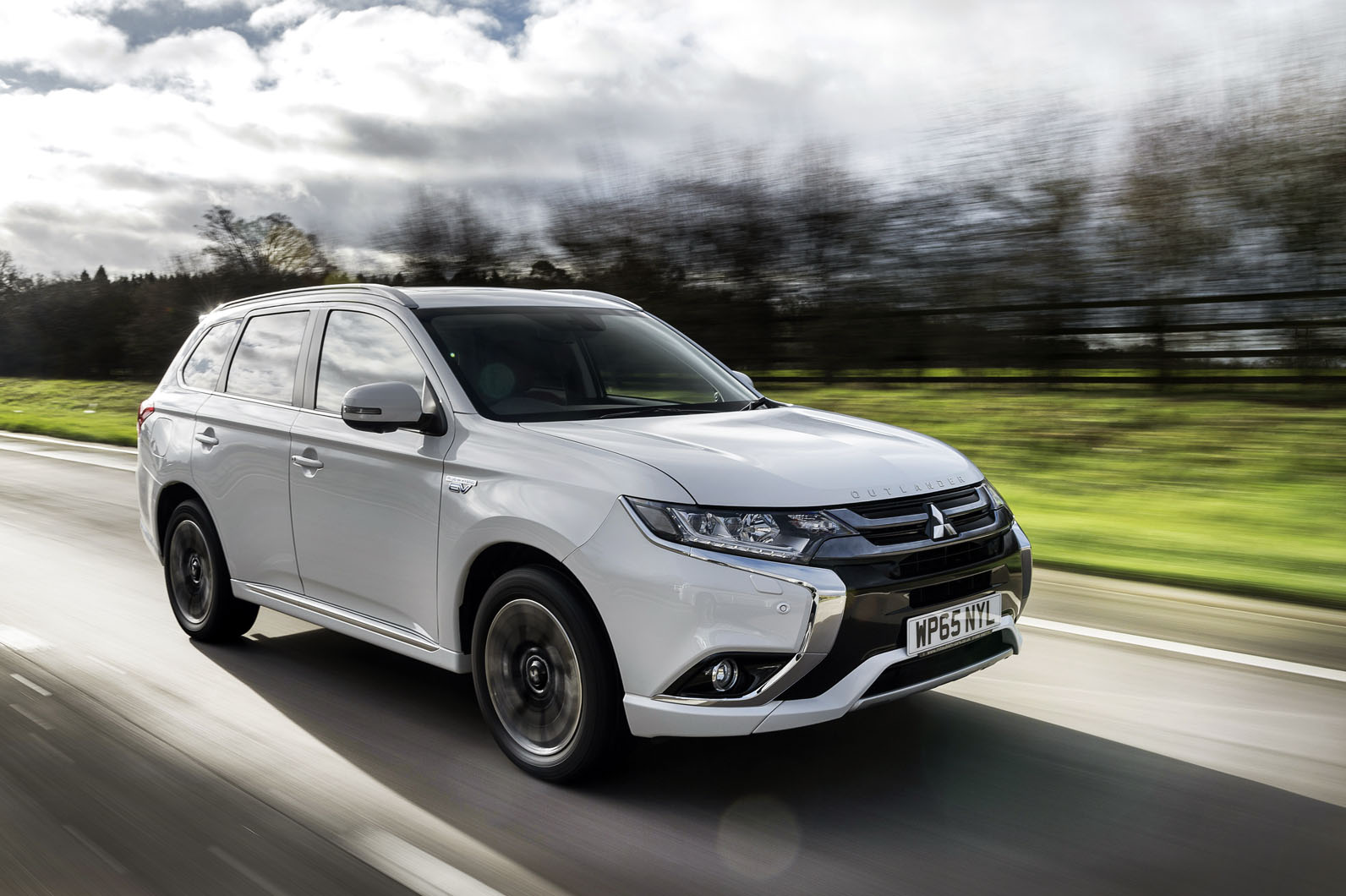 The Mitsubishi Outlander PHEV (plug-in hybrid electric vehicle) has been a runaway success, not because it's an outstandingly great car in its own right but because there's nothing else quite like it out there and its running costs are very low.
Or there's the Nissan Leaf, the first truly credible all-electric car on sale. True, it was eclipsed by the i3 the moment the BMW went on sale, but the deals are extraordinary: you can have one for £100 per week without even paying a deposit.
SUVs
Jaguar F-Pace 2.0D 180 Prestige
Deposit: £8500
Monthly payment: £387.87
Land Rover Discovery Sport TD4 SE Auto
Deposit: £7300
Monthly payment: £400.15
Deposit: £6651
Monthly payment: £359
Given their high list prices, huge image and the mass of metal available for your money, you might think premium SUVs would be far from the menu of the £100 per week shopper. But as our examples here show, if you can wear a chunky deposit, you can drive a new prestige off-roader for far less than logic might initially suggest.
The choice is wide, but we'd start with the Jaguar F-Pace, complete with new Ingenium 2.0-litre diesel engine. This is an extraordinary effort for Jaguar's first SUV, especially as it's not based on an existing platform from sister brand Land Rover, and a poke in the eye for those who said 'Jaguar' and 'SUV' could never sit comfortably in the same sentence. In the F-Pace's class, only the Porsche Macan is better.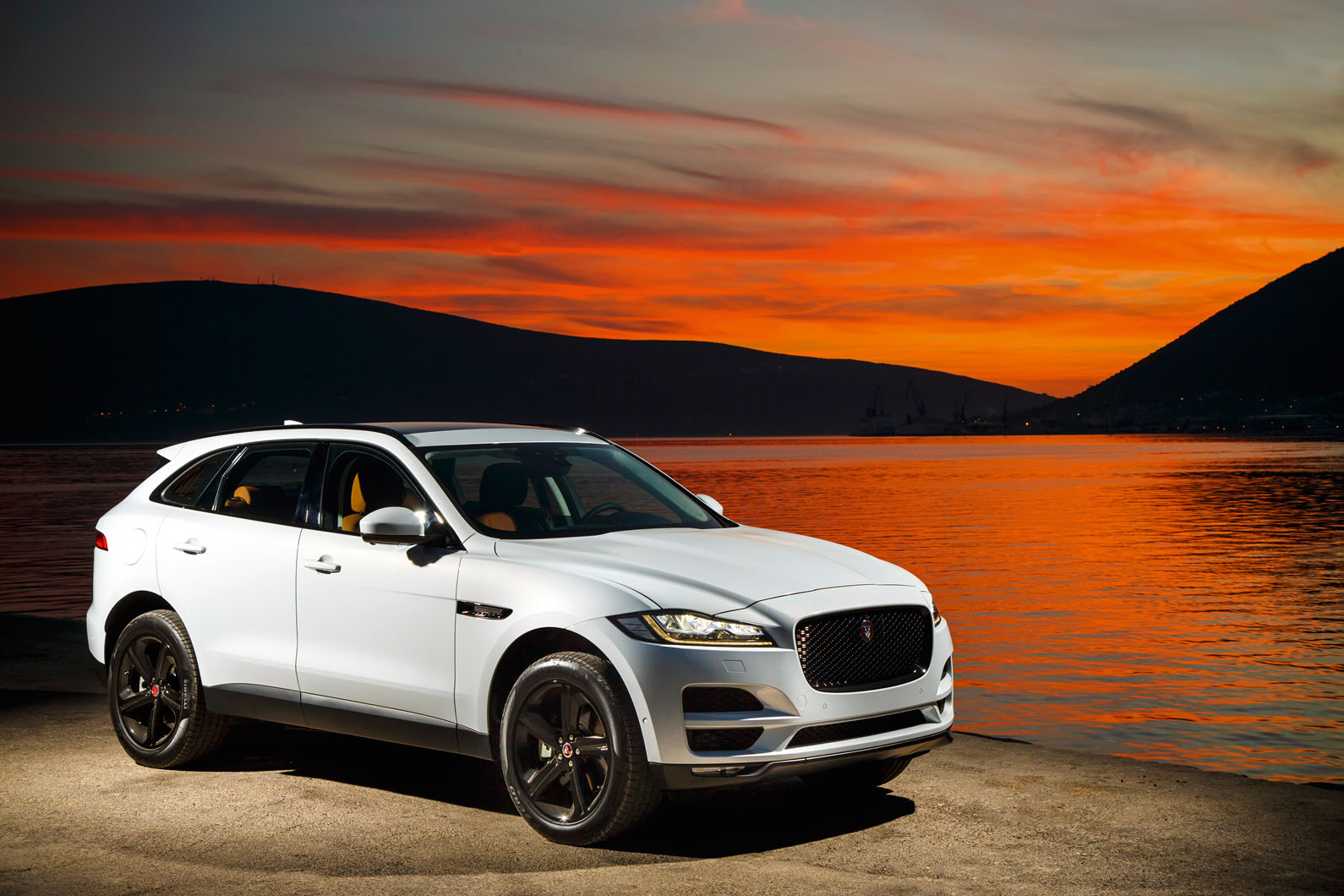 Land Rover's Discovery Sport is now so good that you'll scarcely believe there's old Ford architecture underpinning it. Good to drive, comfortable and available with seven seats, the Sport advances the case of the old Freelander from which it's derived by several leagues. It's pricey but worth it.
The same can be said for the Mercedes-Benz GLC. Merc is playing catch-up in this market, having taken the short-sighted decision to ignore the right-hand-drive mid-sized SUV market with its GLK predecessor. But the attractive, beautifully built GLC, with its class-leading cabin, is making up the ground fast.
CROSSOVERS
Nissan Qashqai 1.6 DCI Acenta 2WD
Deposit: £6591
Monthly payment: £169
Renault Kadjar DCI 110 Signature S
Deposit: £2609
Monthly payment: £309
Deposit: £4145
Monthly payment: £332.41
You will know these cars are all the rage these days, blessed with (or blighted by, depending on your perspective) the ability to offer at least something of almost everything that anyone ever needed a car to have. They are among the most popular cars on sale these days. As a result, PCP deals are common and comparable, so make sure you pick the one that suits you best.
We'll start with the Nissan Qashqai, the car that near enough jump-started the entire crossover sector and the one whose runawaytrain sales figures made all the others realise they had little choice but to follow its lead. We think it still makes a lot of sense in a now crowded marketplace, with its good looks, robust (British) build and a level of driver involvement that's better than average in an admittedly rather underachieving category.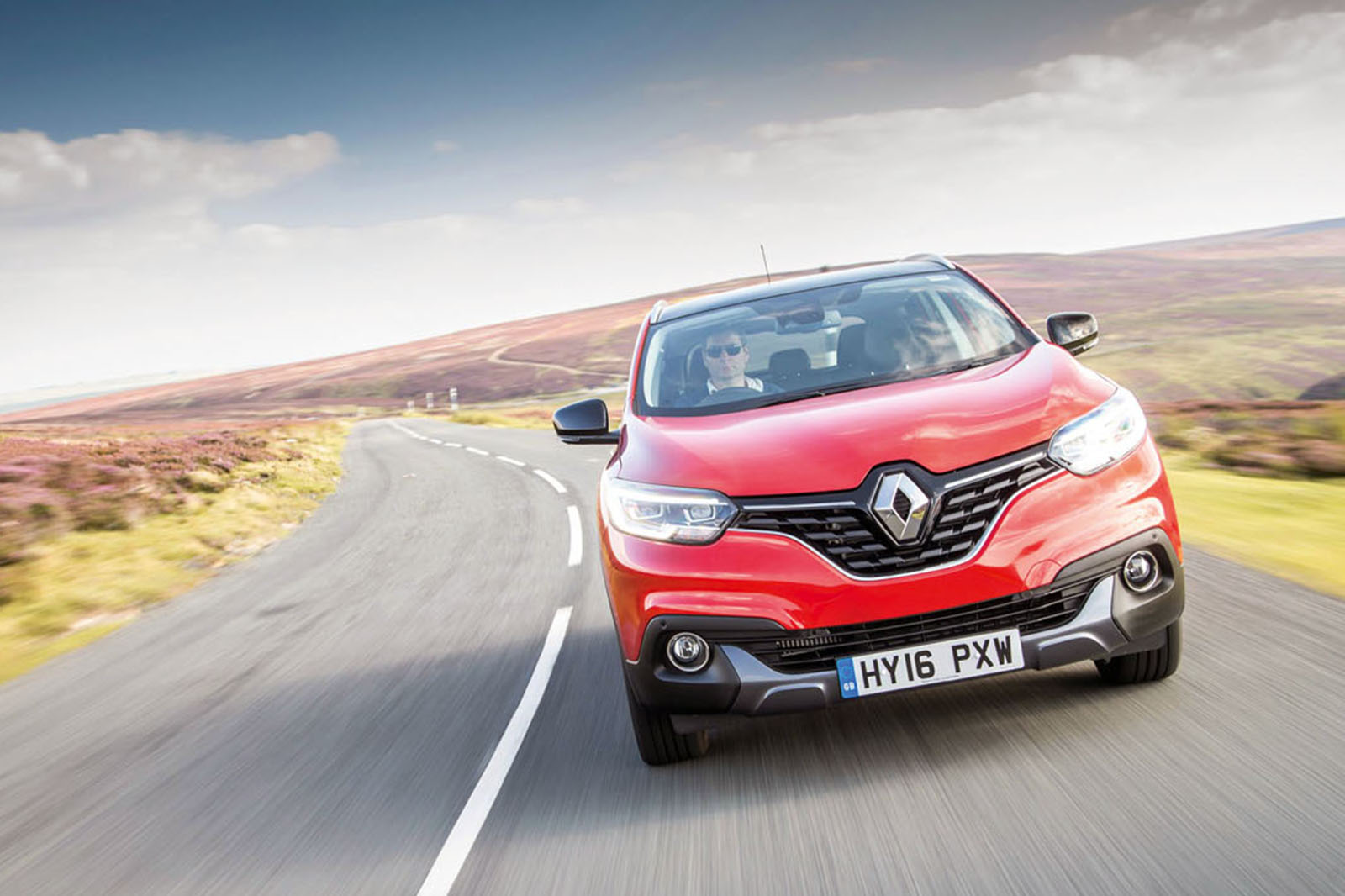 Or there is a rather new kid on the block in the form of the Qashqai's alter ego, the Renault Kadjar. Based on the same underpinnings as the Qashqai but not yet so ubiquitous, it offers you a better chance of standing out from the crowd for no notable loss of talent across all abilities.
But perhaps your eyes are lifting skyward, towards the premium brands and something a little different. BMW's 2 Series Active Tourer redirects the crossover theme more in the MPV direction and with notable success, thanks to an excellent range of engines, versatile interior and the class-leading ride and handling you might expect from a BMW, even one with front-wheel drive based on a platform developed for Mini.
Read more: PCP (Personal contract purchase) explained: how to get it right
To recap, the best £100 per month cars on the market are:
• Ford Focus RS 
• Renault Clio RS 220 Trophy
• Subaru BRZ/Toyota GT86
• Audi TT 2.0 TFSI Sport Roadster
• Range Rover Evoque TD4 HSE Dynamic Convertible
• Mercedes-Benz SLC200 Sport
• BMW i3 Rex
• Mitsubishi Outlander Phev GX3H+
• Nissan Leaf Tekna 30kW
• Jaguar F-Pace 2.0D 180 Prestige
• Land Rover Discovery Sport TD4 SE Auto
• Mercedes-Benz GLC220D SE
• Nissan Qashqai 1.6 DCI Acenta 2WD
• Renault Kadjar DCI 110 Signature S
• BMW 218i Active Tourer Sport
Source: Car
Write

a Comment
Fields with * are required