The

top 10 Autocar reviews of 2016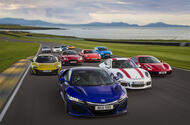 Find out which new cars proved most popular on autocar.co.uk this year. Did your favourite make it to the list?
The most popular reviews with our readers this year covered everything from all-new models to older but still awesome cars. Predictably, SUVs and hot hatches proved popular…
Read our top 10 reviews according to readers below.
Autocar's top 10 car reviews of 2016 are:
1 – Jaguar F-Pace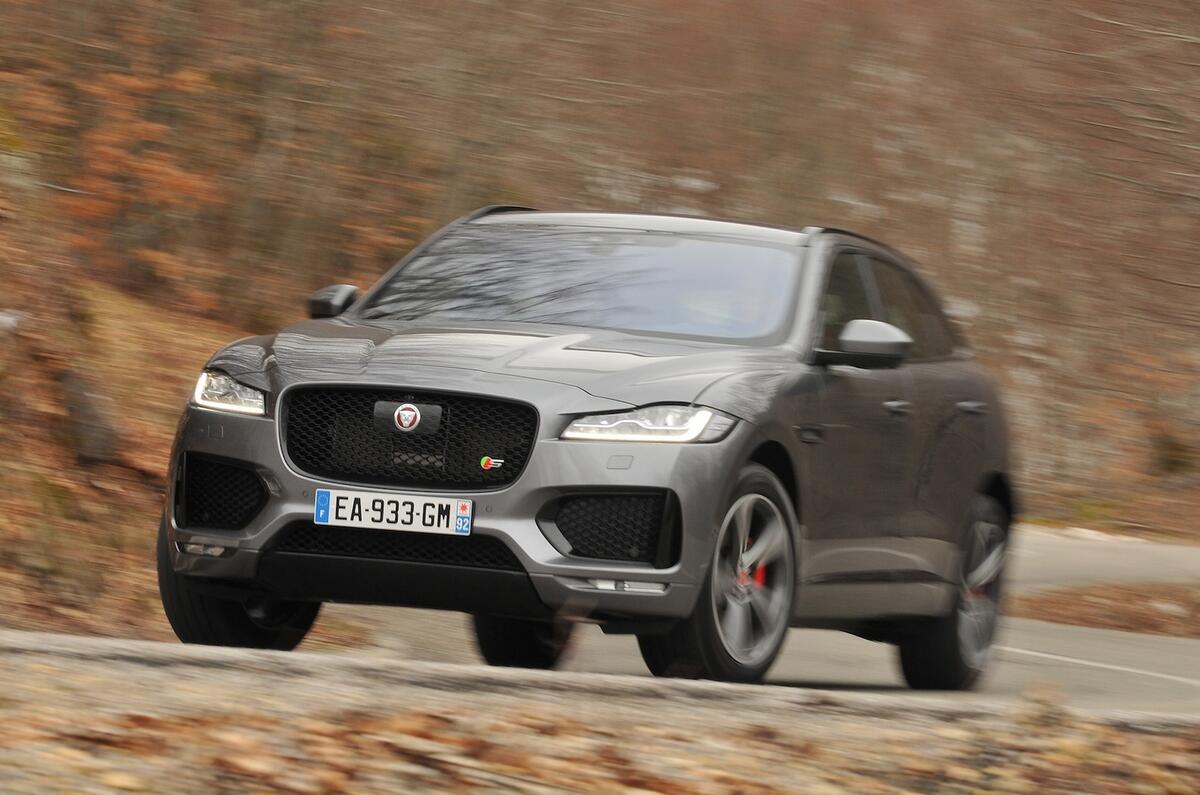 Without doubt, 2016 was the year of the SUV, with many prominent manufacturers introducing their first high-riding model.
This was particularly true for Jaguar, whose F-Pace SUV received a four-star review at the hands of our testers, garnering praise for its handling prowess, sporty looks and abundant practicality and space. We weren't, however, so fond of its firm ride, imperfect steering balance and slightly lacklustre diesel engine.
Still, it's one of the most engaging SUVs around and a firm favourite of 2016, with its online review generating almost twice the number of hits of the second-placed car.
Also read: Alfa Romeo Stelvio, Porsche Macan, Tesla Model X
How did the F-Pace fare against the Porsche Macan? Find out here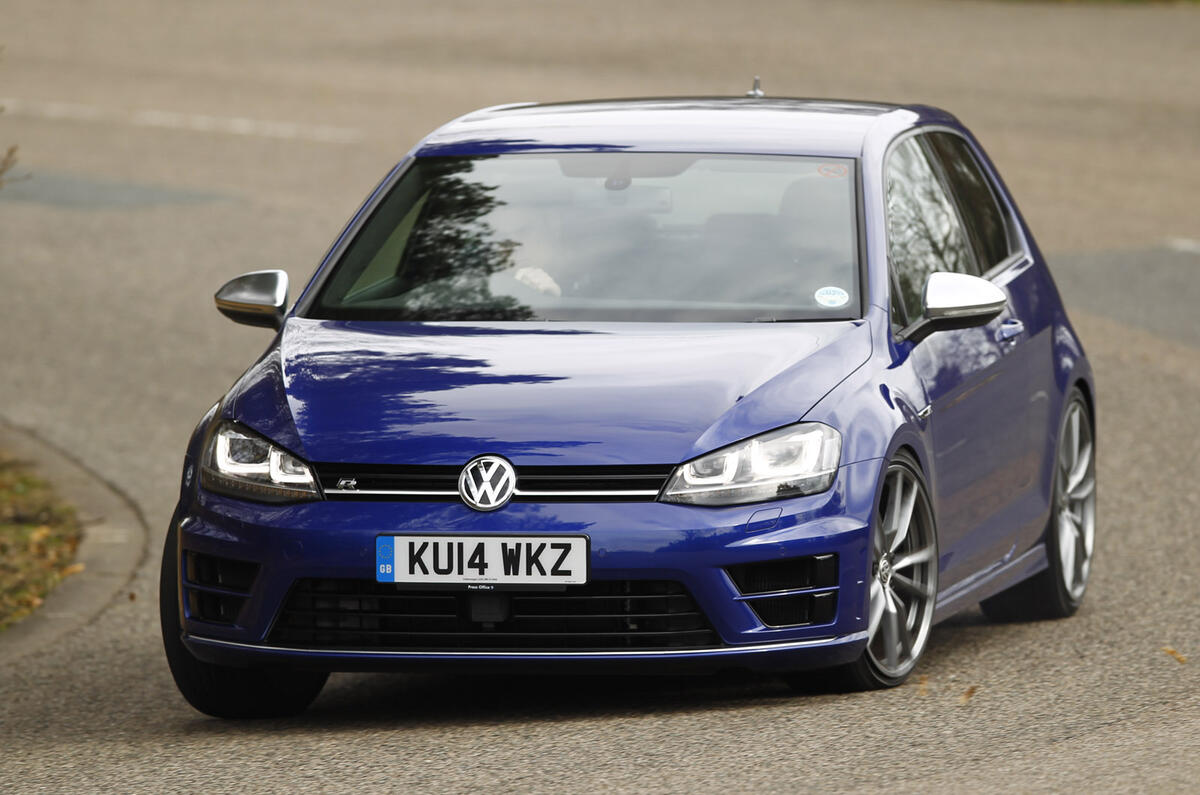 Volkswagen's hottest model, the 296bhp Golf R, was our second most popular review of the year- and for the second year running.
We awarded the Golf R four and a half stars, with our favourite bits including its excellent handling, keen pricing and the entirely disable-able ESP. That niggling half star was taken away for a brittle ride and the lack of a throaty engine note.
Want one? It'll set you back £30,845, although it seems that many of you are considering one, or at least window shopping. 
Also read: Audi RS3, Ford Focus RS, Mercedes-AMG A45
We put the Golf R against the Ford Focus RS – find out which came out on top here
3 – BMW X1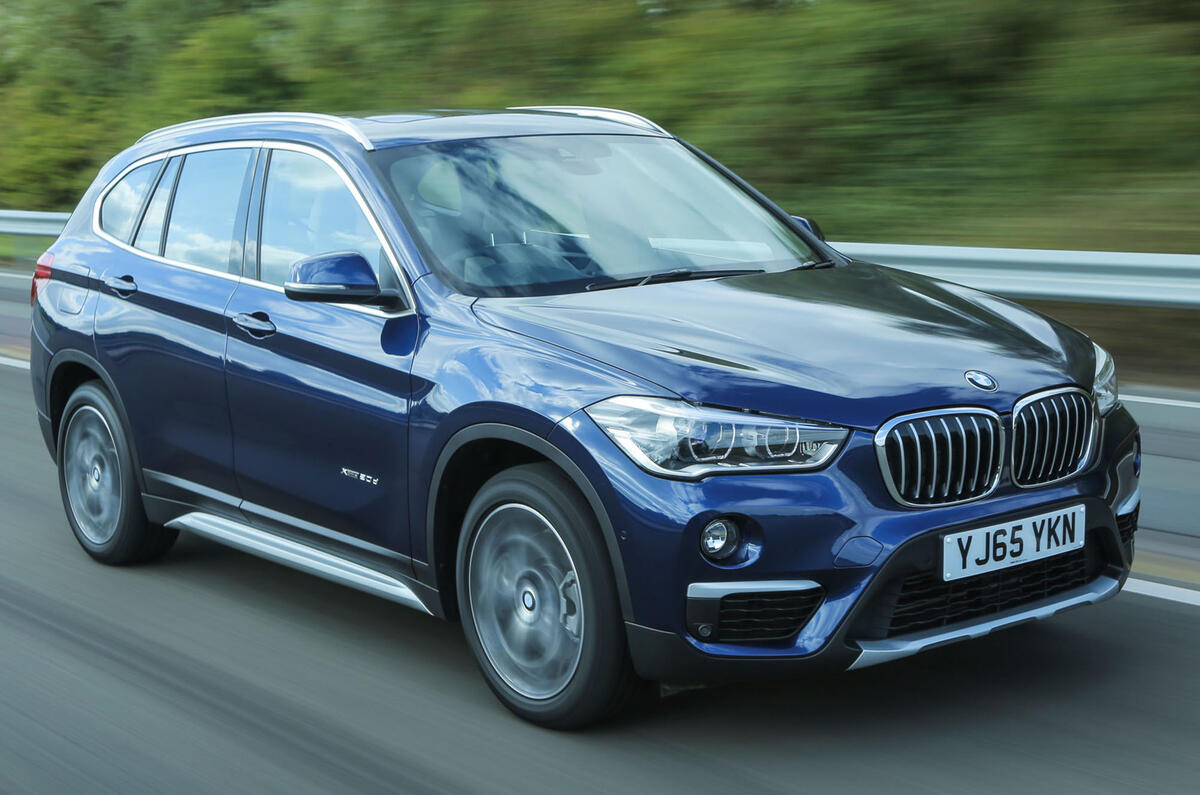 Another four-star SUV to make it to our online top 10 this year was the BMW X1 – BMW's smallest soft-roader offering.
The X1 has improved practicality over that of its first-generation predecessor, plus it comes with a particularly plush interior and handles as well as you could ask for. But it doesn't have particularly potent performance, it's a little pricey, it isn't quite as efficient as it could be and it's another SUV let down by its ride quality.
Nonetheless, our review X1 made quite an impression, being beaten in popularity by the Golf R by only a narrow margin.
Also read: Audi Q2, Audi Q3, Mercedes-Benz GLA
Read our review of the first-generation BMW X1 here – which do you prefer?
4 – Tesla Model S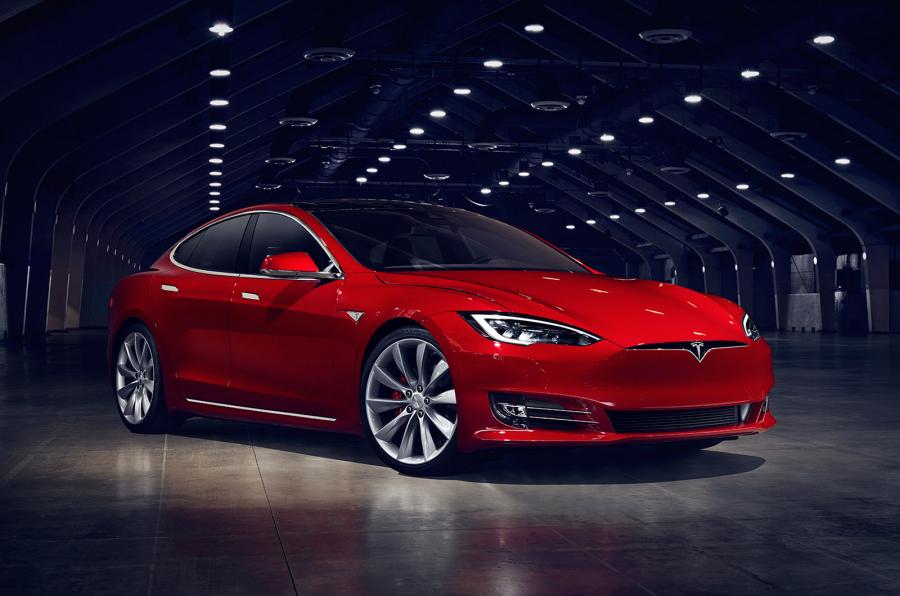 Few car manufacturers made more of an impact in 2016 than Tesla, with Model X and Model 3 being introduced and announced respectively.
But it's the Model S that has had the biggest impact so far, and consistently so since 2013. We were wowed by its long range, classy appearance, comfort and ease of use – so much so that we awarded it a four-and-a-half-star rating. Why not five stars? The lengthy charging time, imperfect steering and drivetrain nannying.
With the Model S still going strong, who knows how well the review of the Model 3 will go down?
Also read: BMW i8, Renault Zoe, Hyundai Ioniq Electric
Read just how quick the Tesla Model S P100D can be here
5 – Ford Focus RS
The mega-hatch king is back, and in that short time, it became our fifth most popular review of 2016.
We love its extraordinary handling, value for money and the special feeling you get from driving it, despite its slightly off driver's seat position, the bumpy low-speed ride and the engine not quite living up to the rest of the car's excellence. Those didn't stop it from getting a five-star rating, the first in our top 10 reviews.
Overall, we think it's the best megahatch you can buy, trouncing all competition, German or otherwise.
Also read: Honda Civic Type R, Ford Focus RS Mk2, BMW M140i
How does the Focus RS fare against the Audi TT RS and Mercedes-AMG A45? Find out here
6 – Bugatti Veyron Super Sport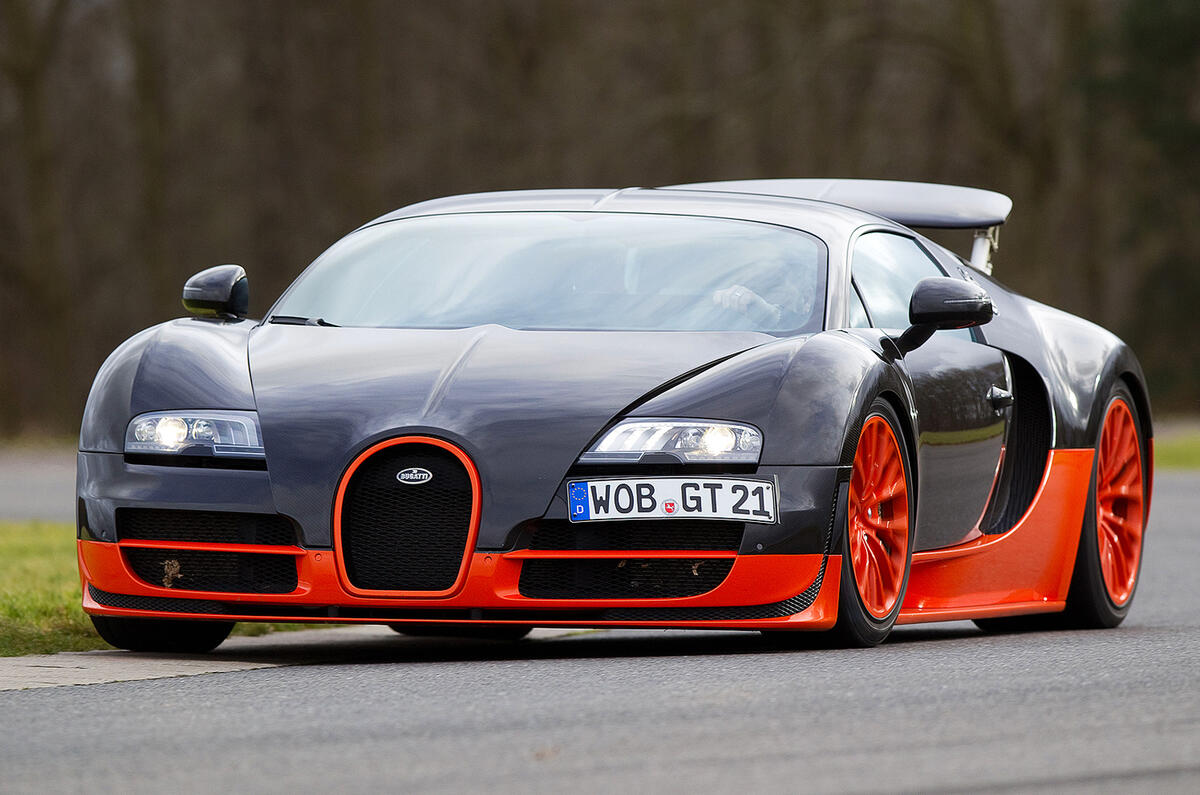 We lost the Veyron in 2015, although its replacement, the Chiron, looks set to continue its life's work in style.
The Veyron Super Sport, swansong to the car that reignited the hypercar race, showed us how performance, road presence and high-speed stability are done, although its tyre noise, considerable heft and £1.2 million price tag were bothering enough to cost it half a star in our final rating.
Once we get behind the wheel of the Chiron next year, there's a high chance it'll be in 2017's end of year top 10 review list, but until then, the Veyron Super Sport will have to do.
Also read: Koenigsegg One:1, Ferrari LaFerrari, McLaren P1, Porsche 918 Spyder
What's life like for a Bugatti owner? Read about it here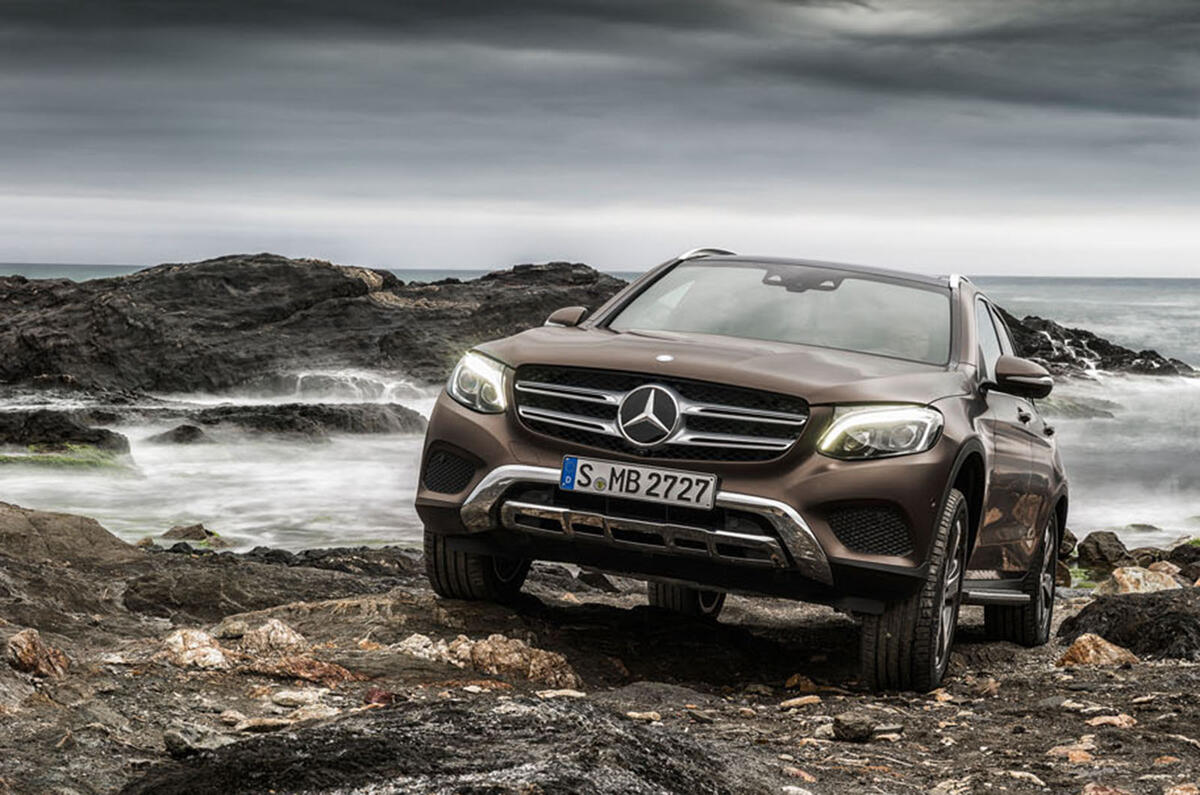 The GLC fills the ever-expanding small SUV segment, albeit in the slightly more exclusive, premium sector.
Mercedes' second-smallest SUV has handsome styling inside and out on its side, as well as decent performance. We didn't like the car's shaky ride quality (which has been something of a theme among our top 10), how sensitive the quality of the overall package is to how the car is specified, or its numb steering. For these, we docked a star.
The popularity of the segment is proven by the number of SUVs in our top 10, and the GLC isn't the last.
Also read: Audi Q5, BMW X3, Lexus NX
We tested the GLC against the Land Rover Discovery Sport and BMW X3 – read the group test here
8 – BMW M2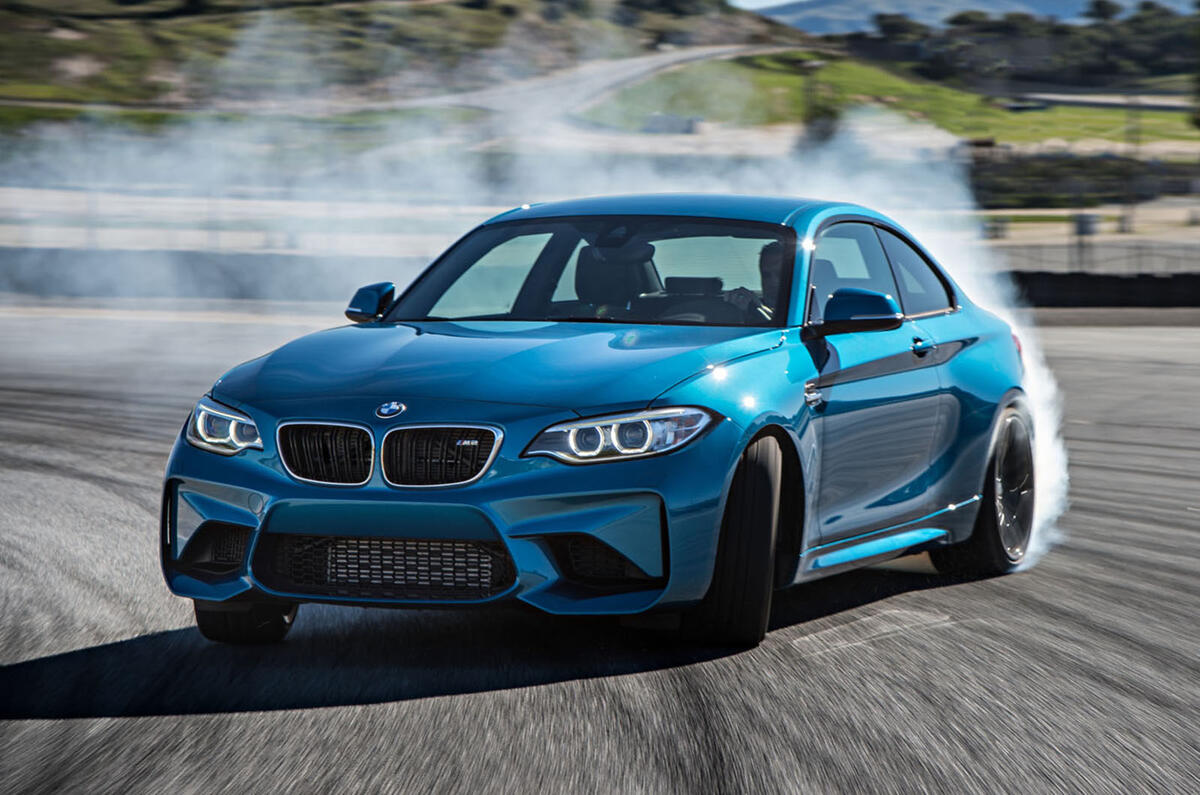 BMW's newest M-car has already caused quite a stir, and is in contention to be one of the best M-badged models ever made.
We gave it four and a half stars, with that half star being taken away for disappointing interior quality, a stability control system outgunned by Porsche and – due to the huge demand for the M2 – a long waiting list. It's a hard-earned four and a half, though, with our testers particularly loving its chassis, muscular appearance and practicality compared with rivals.
In just six months, the M2 has reached seventh in our top 10 reviews of the year, and it shows no signs of slowing.
Also read: Audi TT RS, Mercedes-AMG CLA45, Porsche 718 Cayman S
How did the M2 compare to the new Ford Focus RS? Here's another of our group tests
9 – Nissan Qashqai
Nissan's Qashqai is one of the 10 most popular cars in the country, so it's understandable that it would appear in our top 10 most popular reviews.
It's another four-and-a-half star car, thanks to a plush interior, fine dynamic qualities and impressively low running costs. There's really not very much wrong with the Qashqai, with the exception of the weedy standard stereo and switchgear that's not up to the class's best.
Keep up with the other best-selling cars of the year here, and find out how many Qashqais have been registered over the course of 2016.
Also read: Ford Kuga, Kia Sportage, Seat Ateca
The Seat Ateca could dethrone the Qashqai as the best-selling SUV – see how the two compare here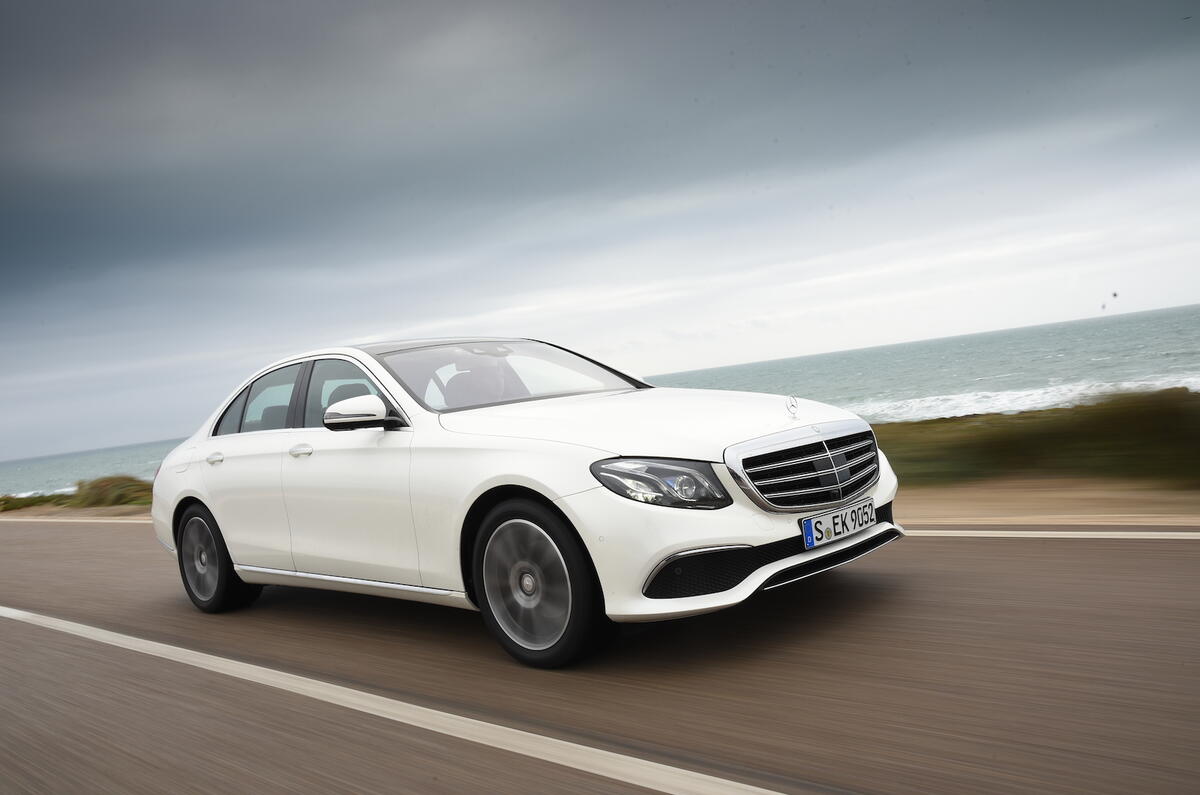 Mercedes' new E-Class is one of the most important new models for the brand. The C-Class was one of the 10 best-selling cars of 2016, so Mercedes hopes that the E-Class continue that success.
We particularly like the E-Class's overall package and it's only slightly let down by a staid driving experience, with others in the class offering more dynamic appeal. The car's oversized grille also raised eyebrows, but overall, the E-Class has been improved over the old model in almost every way.
Watch out for the latest car registration data every month to find out if the E-Class usurps its older yet smaller C-Class brother for registration supremacy.
Also read: Audi A6, BMW 5-Series, Jaguar XF
Read about the Mercedes-Benz E-Class in its group test with the Audi A6 Avant and Volvo V90 here
Did your favourite make it into the top 10? Let us know in the comments below. Click here to read about the cars which didn't make it to 2017, too.
Source: Car
Write

a Comment
Fields with * are required