2016

LA motor show – our star cars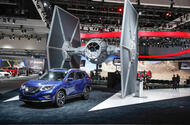 Take a look through the cars that have left the most lasting impression on the Autocar team from the LA motor show
The action from the LA motor show is largely over, with the biggest cars having been revealed. An SUV theme was certainly noticeable, so the next year or so is going to be choc-full of them as the segment continues to explode, and, of course, we'll be here, reporting on and reviewing them as they arrive.
If you missed anything, catch up with our blog of all of yesterday's action, as well as the report rounding up the show later today by our editor-in-chief, Steve Cropley, coming soon.
LA motor show 2016: our show stars
Steve Cropley – Jaguar I-Pace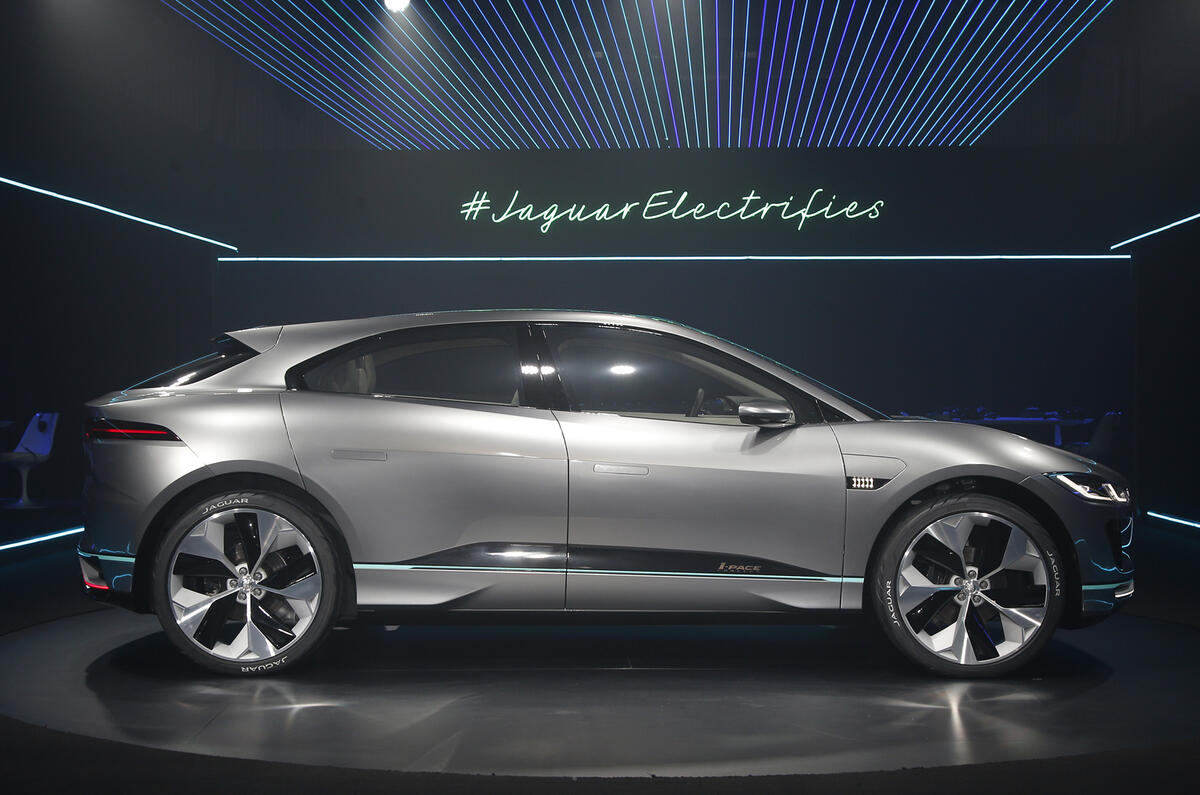 My LA star is Jaguar's breathtaking electric I-Pace crossover for its beauty and in particular its creators' boldness in leap-frogging the likes of Tesla and Porsche to get a high-performance, extended-range battery crossover into market in such short order.
Jim Holder – Alfa Romeo Stelvio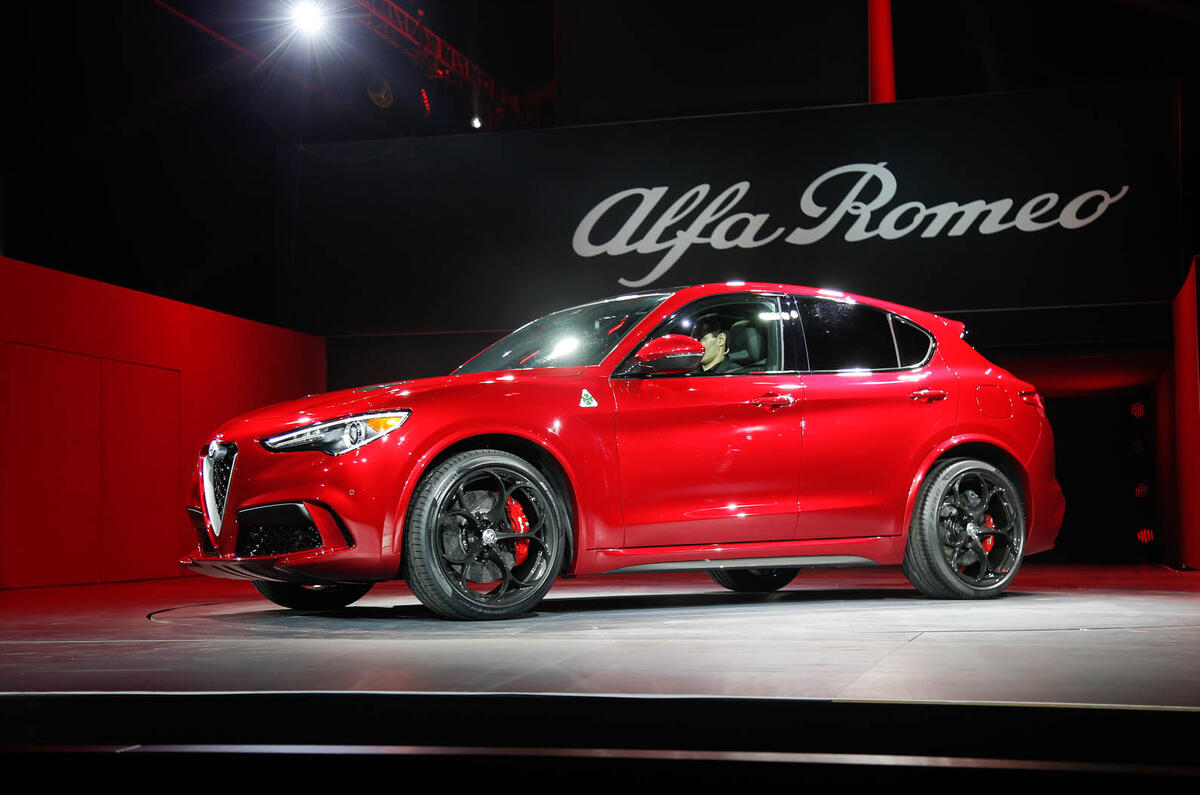 Look at the photos supplied by Alfa and you might shrug your shoulders and wonder if the famed stylists had given up a bit when faced with an SUV to shape; look again at Autocar photographer Stan Papior's shots and you'll see taught lines, sporty detailing and oh-so cool alloy designs. If it drives as well as it looks it'll be a smash hit, and the oft-quoted myth of a resurgent Alfa might finally become a reality.
Matt Burt – Porsche 911 RSR
New GTE racing car stretches the limits of how aggressive the 911 can look to sensational limits, evoking memories of the much-loved GT1. Porsche has put this all-new GTE racing car through more than 20,000 miles of testing since May, proving it means business against Ford, Ferrari et al at Daytona and Le Mans in 2017.
Mark Tisshaw – Mini Countryman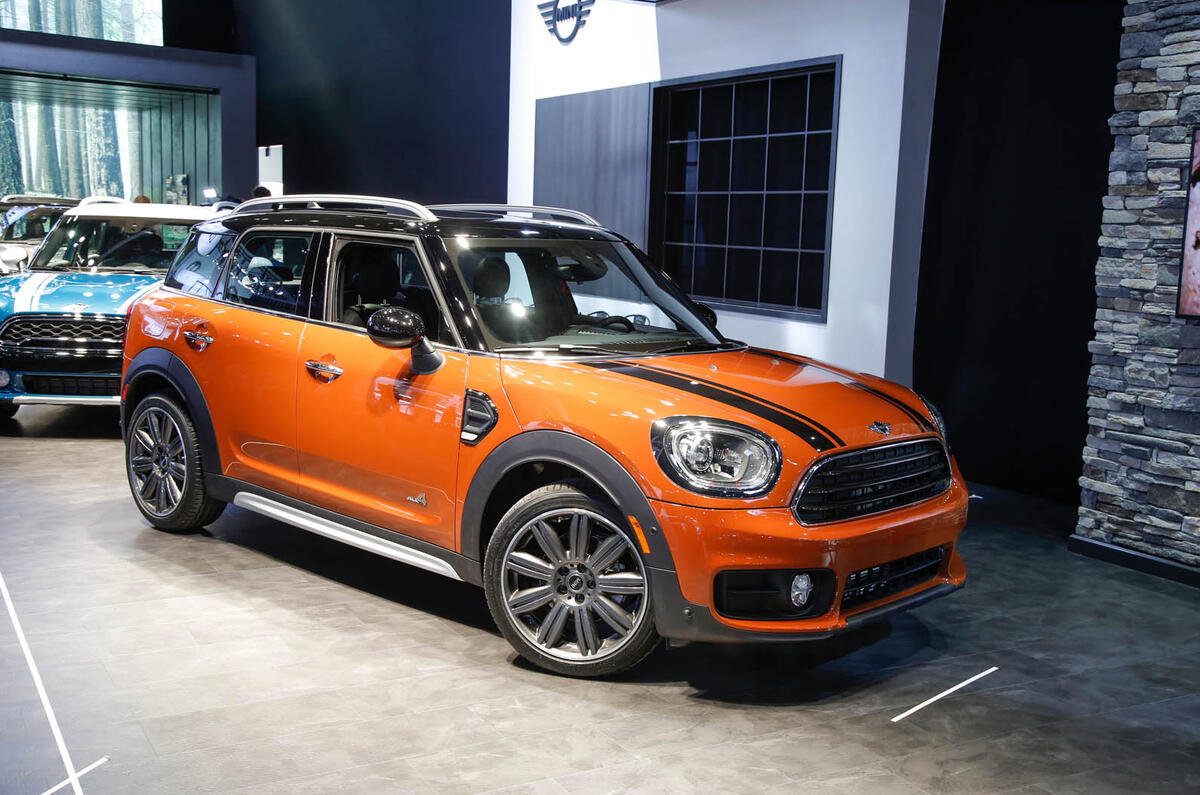 I get the point of the Countryman and completely understand its existence, even if I'm no great fan of it. However, such a car is crucial because it brings in the customers and profits to allow the smaller, funkier, faster, more specialist models in the Mini range to survive and thrive.
Rachel Burgess – Mercedes-AMG E63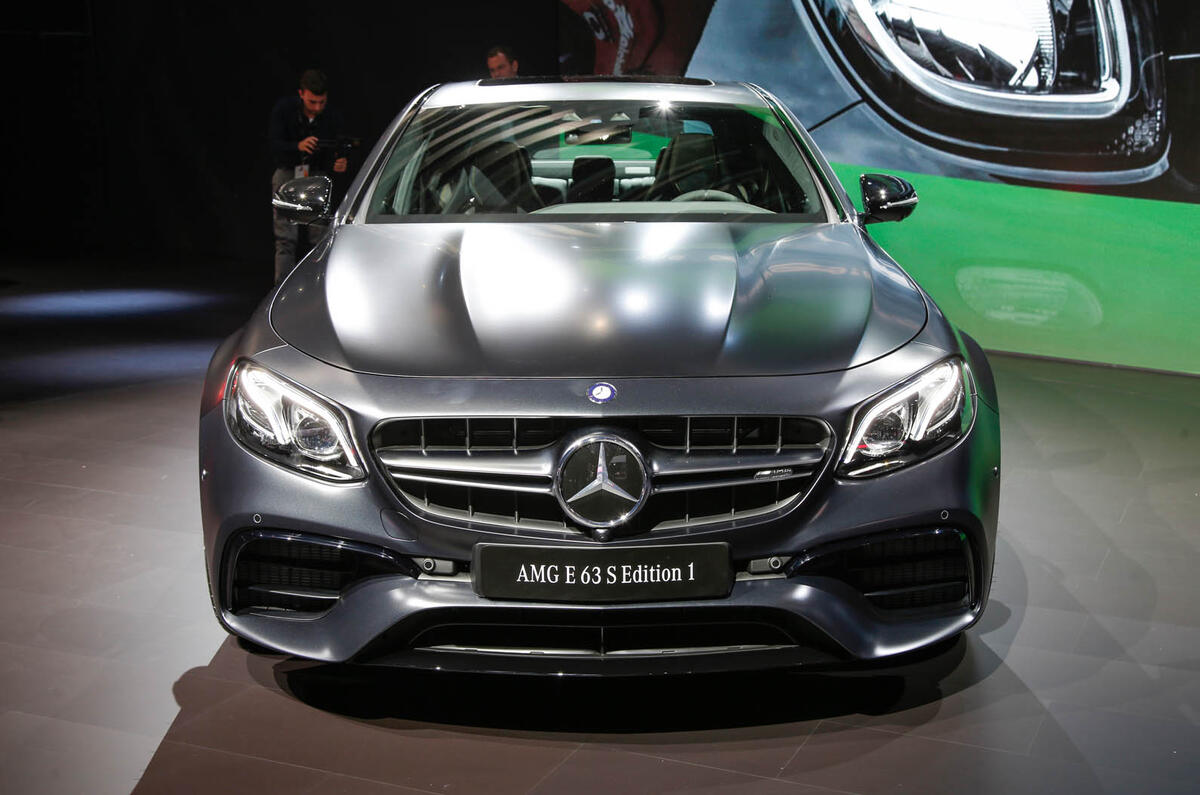 What's not to like about a four-door saloon capable of hitting 62mph in 3.4sec, with an optional drift mode? The E63 AMG is the fastest-accelerating model yet from Mercedes' performance brand, and I for one, cannot wait to hoon it.
Darren Moss – Mazda CX-5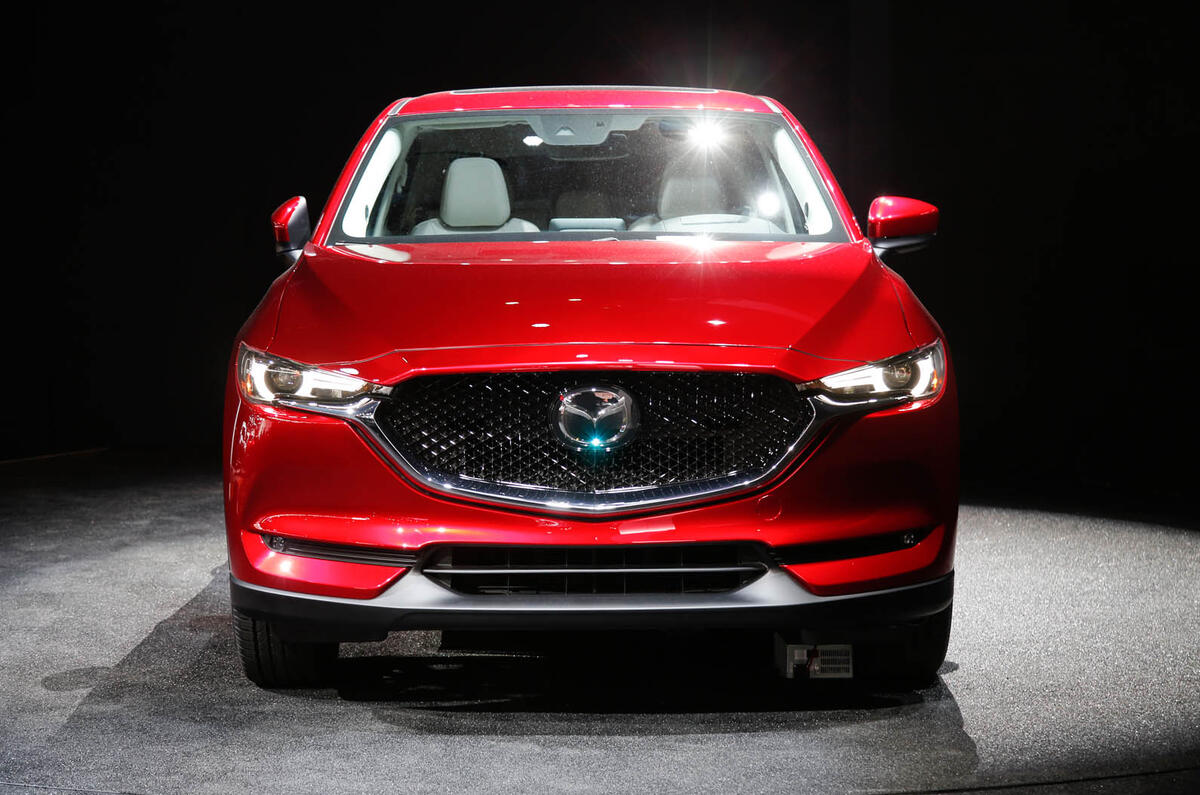 Mazda has never been one to shy away from bold design, and the new CX-5, with its bluff front grille and aggressive stance, certainly looks bold enough. The current CX-5 is one of the world's best-selling SUVs, so aspirations for this new version couldn't be higher. We need it to do well, too, because if the CX-5 proves popular, Mazda might look a little closer at that rotary-engined sports car…
Sam Sheehan – Mazda RT24-P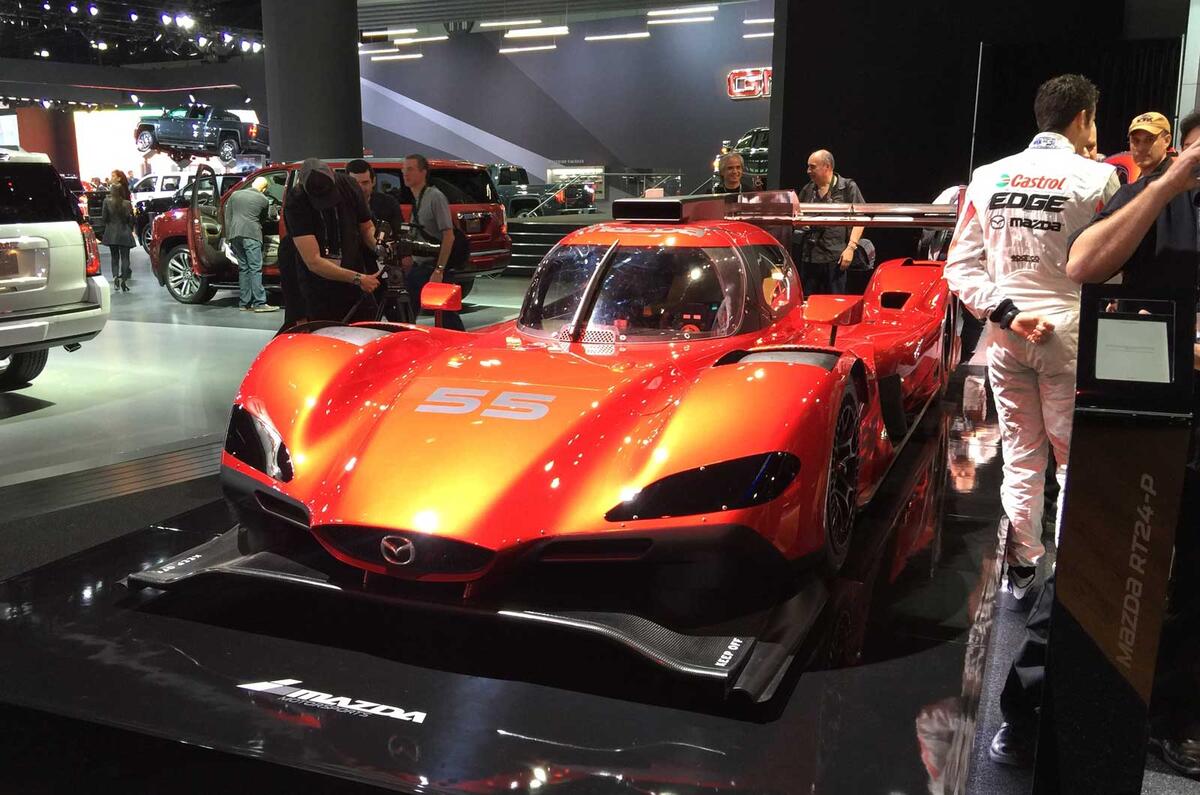 Thanks to new rules in America's IMSA sports car championship, Mazda has been able to give its 2017 challenger an injection of Kodo design. We won't know what impact the car's familiar face will have on its performance, but doesn't it look great? It's instantly recognisable as a Mazda, and that should do plenty to help the Japanese marque boost its sporting image in the States. World Endurance Championship, take note!
Jimi Beckwith – Mercedes-Maybach S650 Cabriolet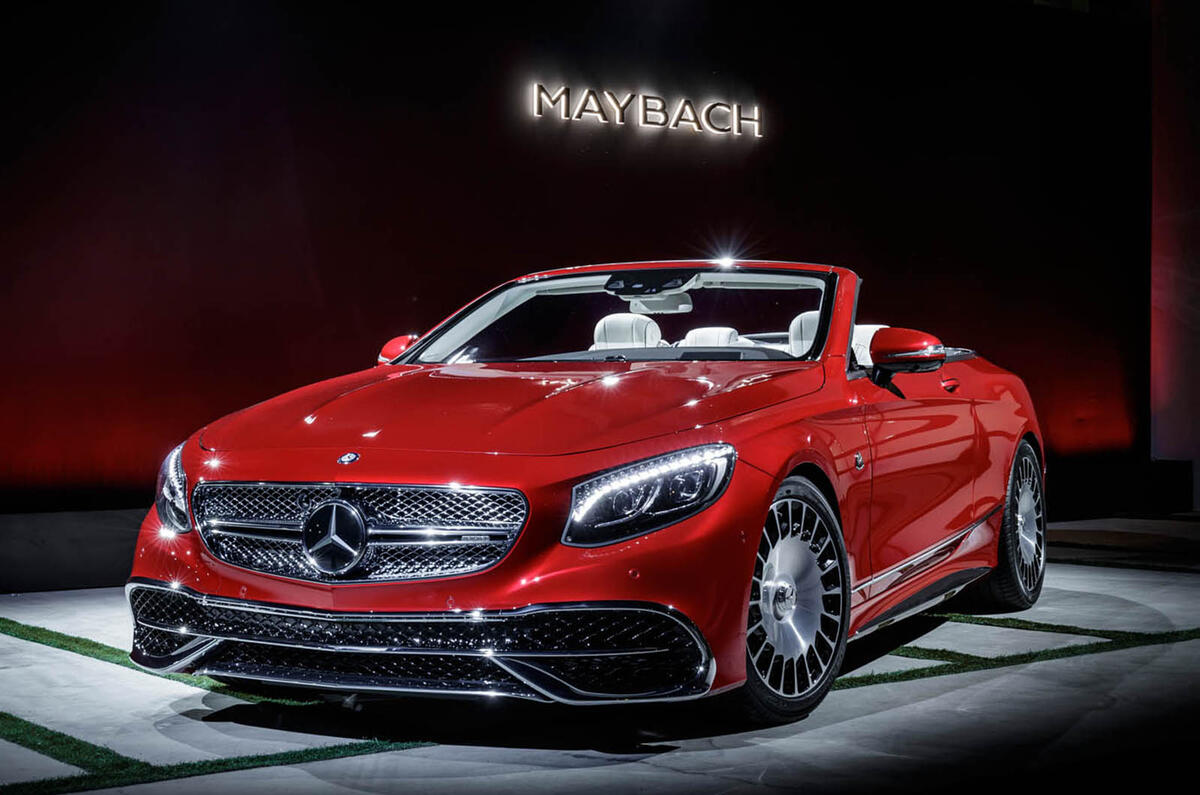 The Mercedes-Maybach S650 Cabriolet is something of a symbol for Mercedes; while it limits production of the super-luxury convertible to just 300, at the other end of the scale, the C-Class one of the UK's top 10 best-selling cars, where once the BMW 3-Series ruled. It is Mercedes' versatility personified, and shows exactly why it's the largest premium car maker on the planet. 
George Hawkins – Jaguar XKSS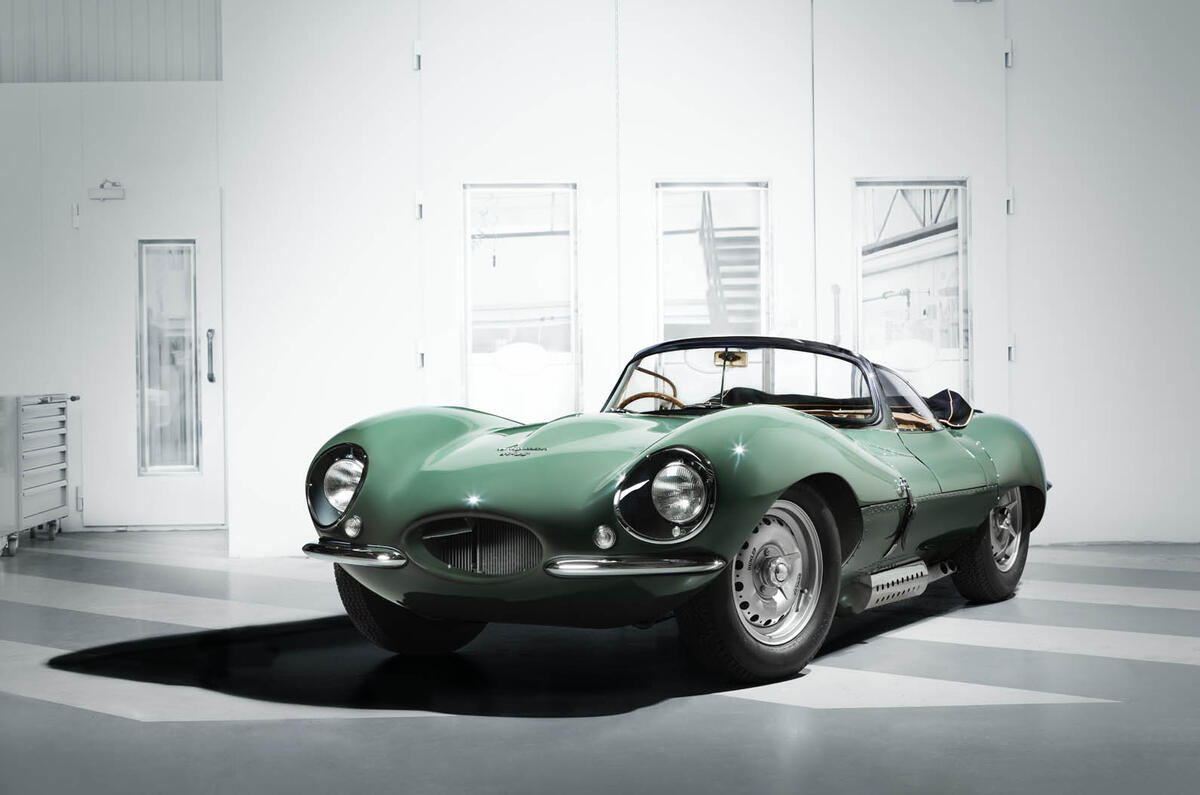 Nine Jaguar XKSS cars were lost in a fire in 1957, so the reveal of the first genuine model made since then is a pretty big deal. Almost every aspect of the car is the same as it was in the 50s, and that's what I love about it, as well as the fact that an icon from Jag's past is at the same show as the car being described as its future. I'd also love the £1million to be able to buy it…
Source: Car
Write

a Comment
Fields with * are required