2016

Paris motor show preview
We cover the key cars headed to France's biggest motor show this September and October
The 2016 Paris motor show looks to be one of this year's most significant car events, as some of the industry's biggest and most influential manufacturers reveal all-new models and forward-thinking concepts.
Below, we run through some of the key cars to look forward to before doors open at the end of September. We'll be updating this preview in the coming days and weeks, so be sure to check back to keep up with the latest news.
Audi Q5
Audi will reveal its new Q5 in Paris before sales kick off sometime later this year. The all-new model will now utilise the Volkswagen Group's MLB platform for models with a longitudinal engine layout, shedding as much as 100kg of weight compared to the outgoing model. Expect plenty of in-car technology and sharpened exterior styling.
BMW X2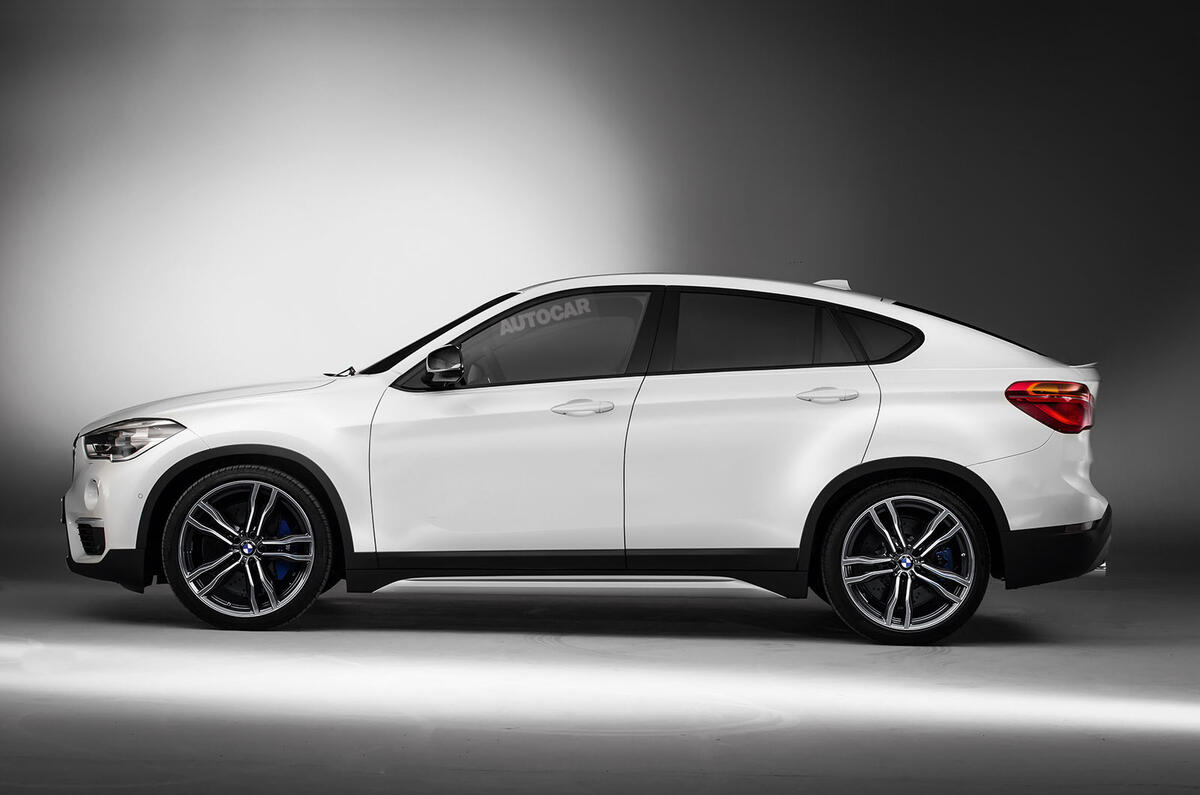 The BMW X2 will go on sale late next year for around £30,000. It will share many parts with its sister car, the X1, but have a more sporting character and will rival the likes of the Range Rover Evoque. In Paris, the car will be previewed with a thinly veiled concept.
Citroën C3 Picasso
Citroën's second-generation C3 Picasso supermini looks set to follow the design trend set by its bigger siblings, the C4 Picasso and C4 Cactus, when it arrives in Paris. The C3 Picasso will sport a raised bonnet, more rounded edges, and a set of Airbumps – as seen on the Cactus.
Ferrari LaFerrari Aperta
Although not officially confirmed for Paris, Ferrari's LaFerrari Aperta – an open-top version of the discontinued LaFerrari hypercar – could make its public debut there. The limited-run drop-top will feature the same 950bhp V12-based powertrain as the original car.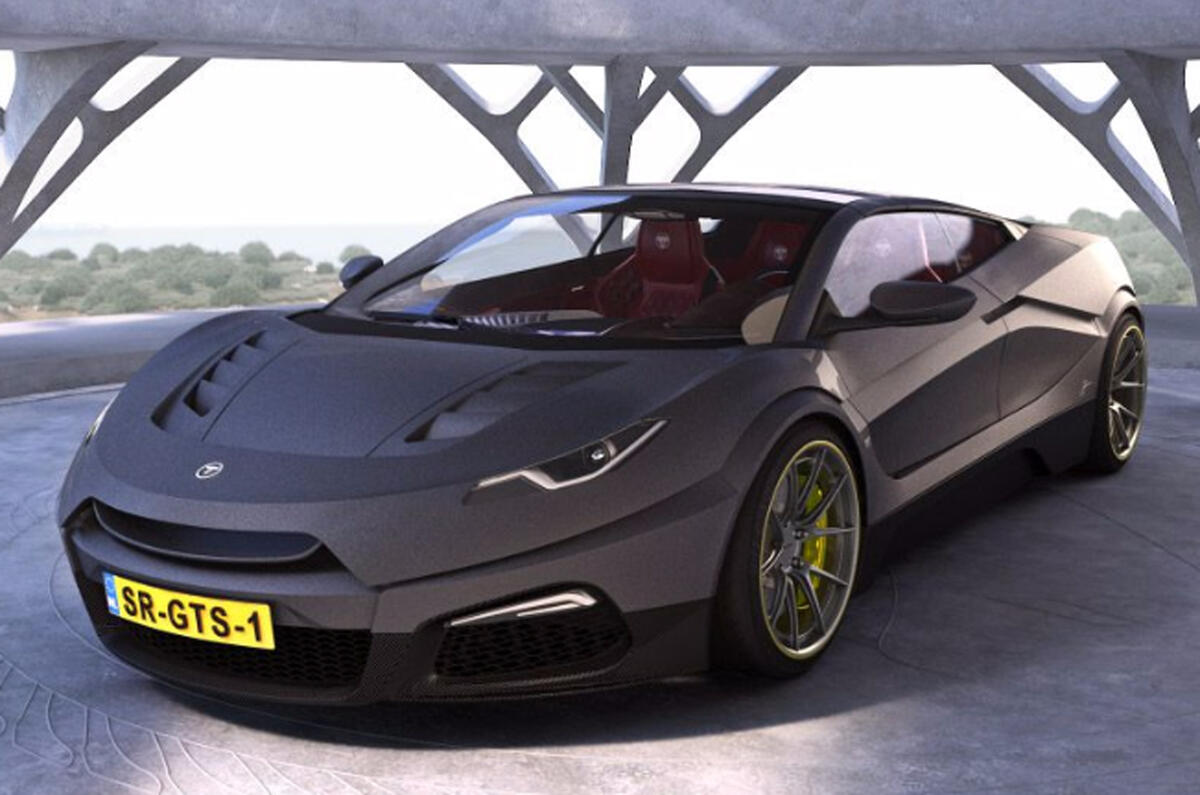 GLM's four-door electric supercar, the G4, is a re-engined Savage Rivale Landyacht GTS. Where before the car had a Corvette-derived V8, it now has an electric powerplant, and joins the leagues of upcoming electric supercars in the pipeline, so it'll have no shortage of competition. 
Honda Civic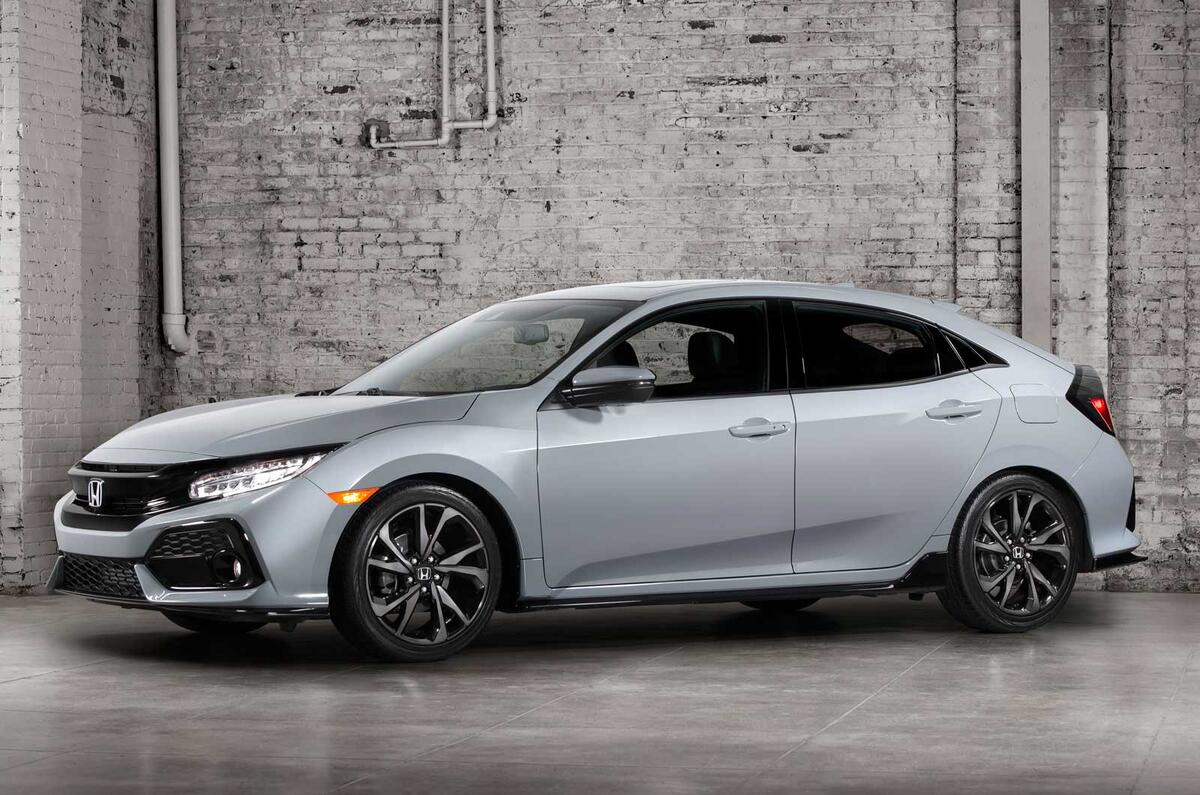 The 2017 Civic will be revealed in France, although we're already familiar with its design thanks to plenty of spy pictures. The new European model looks almost completely identical to the US-spec car, staying true to the design of the Geneva concept which was longer, wider and lower than the current Civic.
Hyundai i30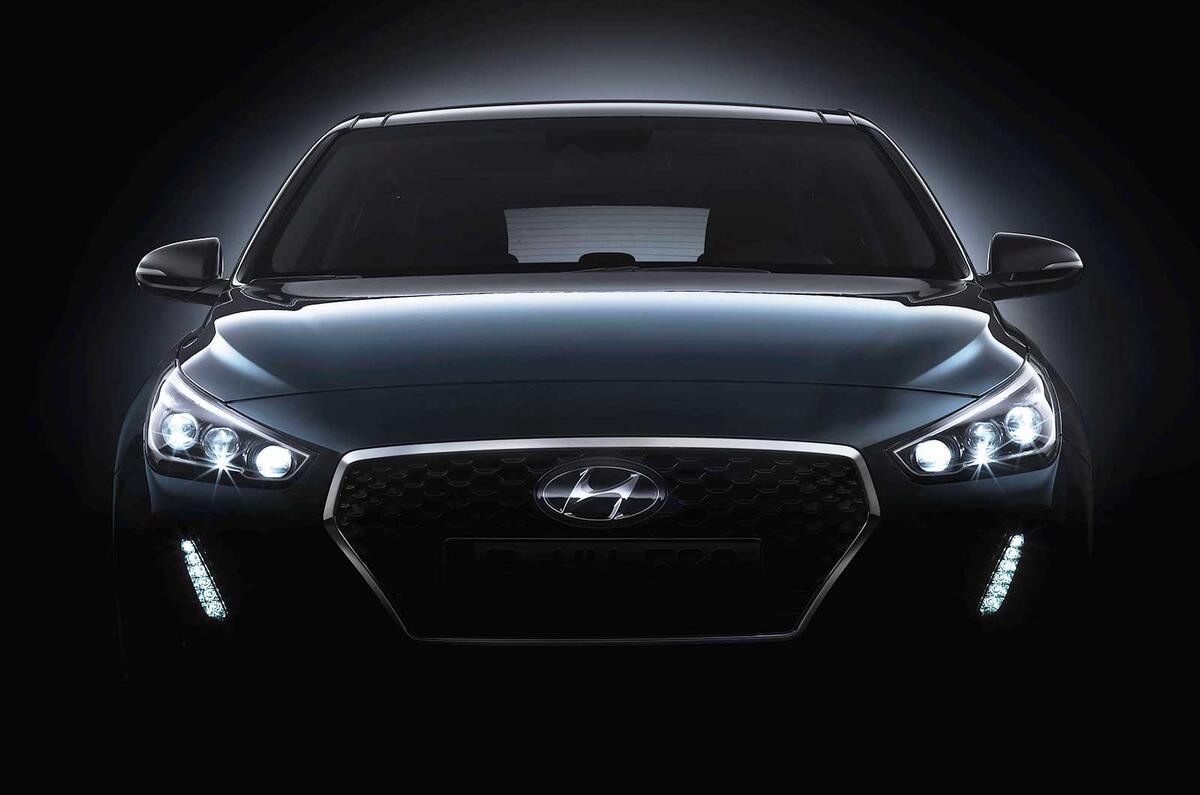 The third-generation Hyundai i30 hatchback will be launched in Paris before it goes on sale in 2017. The i30 will no longer be available as a three-door car, but will retain options for a five-door hatchback, estate, and four-door coupé.
Hyundai i30N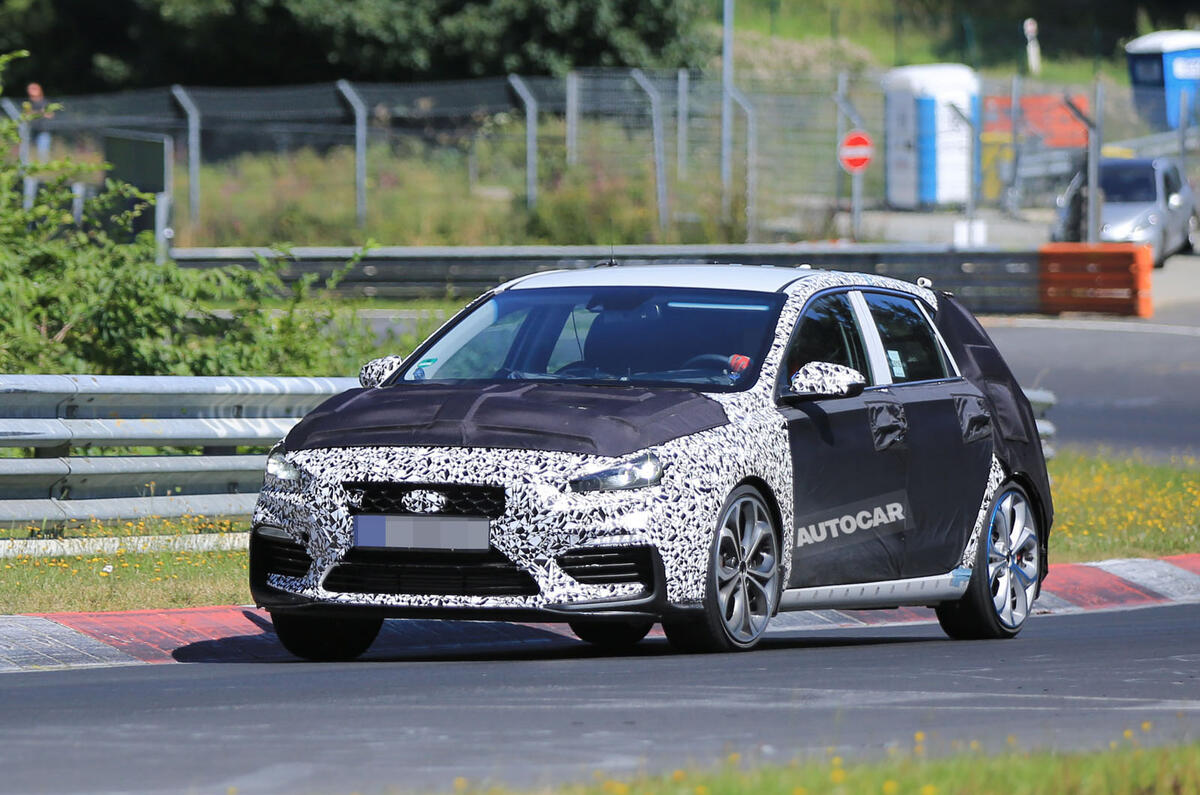 The hot hatch version of the next-gen i30 will also go on sale in 2017 and is set to make an appearance in Paris. Powered by a 2.0-litre turbocharged engine, the hatch could have a top speed of 155mph and will be a rival to the likes of the Volkswagen Golf GTI and Ford Focus ST. 
Infiniti engine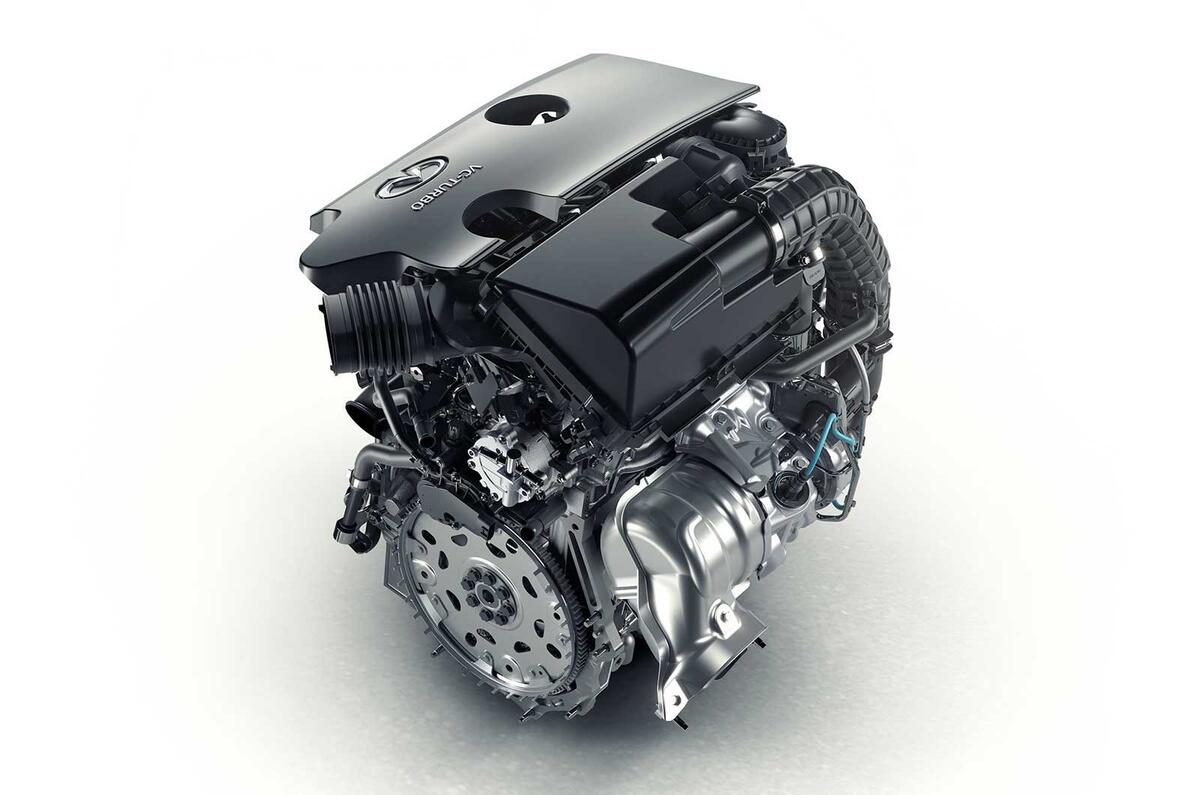 Infiniti's new 2.0-litre petrol engine promises "diesel economy and V6 power and smoothness". The turbocharged unit develops around 270bhp and 288lb ft of torque and is expected to eventually be used in the Q30 hatchback and QX30 crossover, after making its debut in 2018.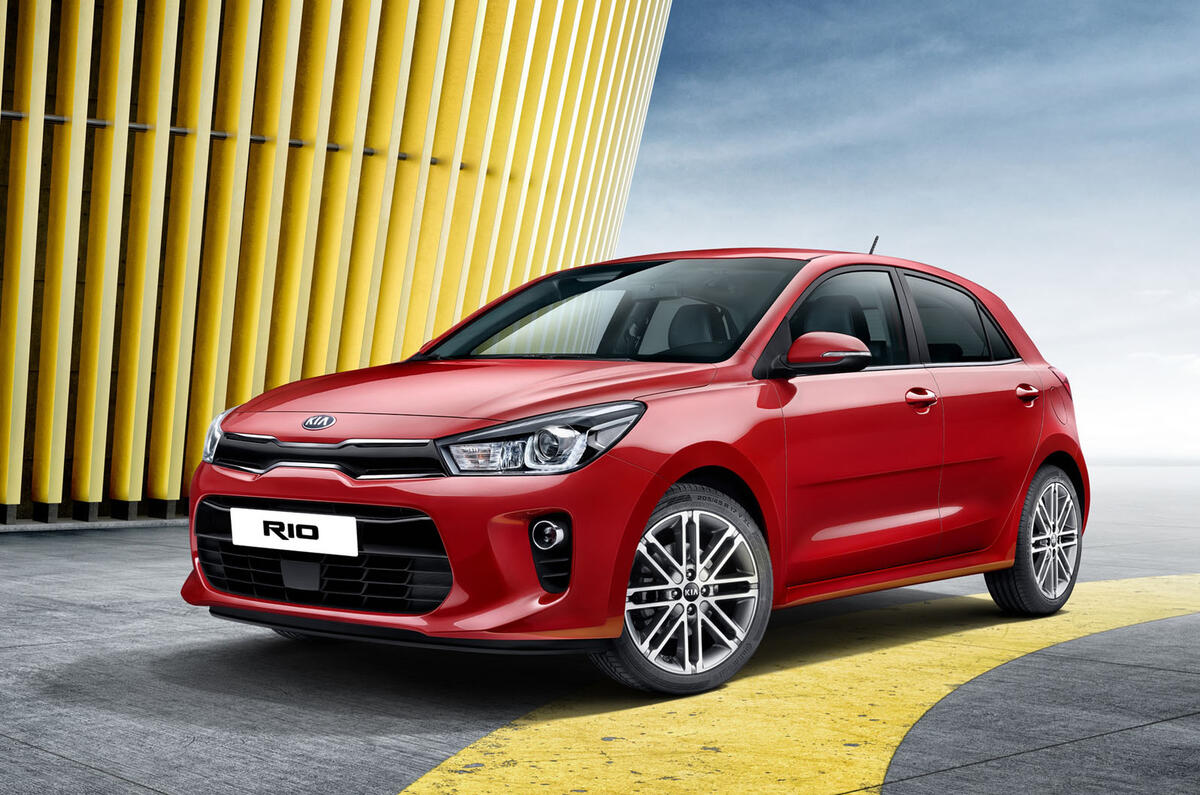 The new Kia Rio will make its public debut at Paris. The new Kia supermini will be offered as a five-door only model, and recently revealed pictures show a more premium look for the Rio than previous generations. It'll likely get the 1.0-litre turbocharged three-cylinder engine from the Ceed, too, as well as a GT-badged hot hatch variant later down the line.
Land Rover Discovery
Land Rover's fifth-generation Discovery looks set to adopt the sleeker design of the current Discovery Sport. It will also gain a more luxurious and upmarket cabin that is no less practical than the current model. The 2017 Discovery should also be significantly lighter than the current car thanks to a bonded and riveted aluminium monocoque, as is currently used in the Range Rover and Range Rover Sport models. 
Mercedes all-electric SUV concept
Mercedes will reveal a GLC-based all-electric SUV, which will be labelled as a concept but is said to give a clear indication as to what the car maker's first purpose built EV will be like. The model will come as the first of four Mercedes EVs due before 2020.
Mini Countryman
We've seen plenty of spy pictures and speculated about the introduction of a plug-in version, but the next-gen Mini Countryman hasn't actually been revealed yet. That looks set to change in Paris, when the larger Countryman is expected to make its debut with new four-cylinder diesel and petrol engines. That plug-in model we mentioned will likely join at a later stage.
Mitsubishi Ground Tourer Concept
Mitsubishi is joining the coupé crossover crowd this year, as it unveils its swoopy Ground Tourer Concept. Like the Outlander PHEV, it's a plug-in hybrid and bears Mitsubishi's new front-end 'dynamic shield' styling – but at the moment it's a concept only. We've only seen a murky teaser photo so far, so keep an eye out on show day for the full styling of the car.
Nissan Micra
The upcoming Micra steps away from the evolutionary design of its predecessors to sport a radically different exterior. Despite not having been seen uncamouflaged, our spy pictures confirm the new car has been heavily influenced by the Sway concept of the 2015 Geneva motor show and the Pulsar hatchback. European models will be built at Renault's Flins factory in France as part of the Renault-Nissan alliance.
Opel Ampera-e
The Chevrolet Bolt, albeit under Opel Ampera-e guise, will make its European debut at the Paris motor show. Details of the EV are sparse so far, but we do know that its acceleration rivals performance models in the Opel lineup, although its top speed is 93mph. The Bolt has a range of over 200 miles, so it's fair to expect the same from the Ampera-e.
Peugeot 3008
The new Peugeot 3008 has been transformed into an SUV in an attempt to take advantage of rapidly growing sales in that market. The 2017 model will feature Peugeot's latest i-Cockpit dash technology and gain new 1.2-litre and 1.6-litre petrol engines. Most UK buyers are expected to choose the 118bhp 1.6-litre diesel model, which emits 100g/km of CO2 and is claimed to return more than 70mpg.
Porsche Panamera and Panamera Sport Turismo
The second-generation Panamera will make its public debut at Paris. Aesthetically, the super saloon has been treated to some of the iconic styling cues of the 911, with tauter surfacing and a more curved roofline. However, this has not been to the detriment of practicality; headroom has actually increased, as has boot space.
The Panamera has also received a new range of engines including a new turbocharged 2.9-litre V6, 4.0-litre V8 diesel and twin-turbocharged 4.0-litre V8. When the car hits showrooms in early 2017, the initial line-up will comprise of three four-wheel-drive cars: the £88,700 Panamera 4S, £91,788 Panamera 4S Diesel and £113,075 Panamera Turbo.
Alongside the regular liftback model, the Panamera Sport Turismo will be revealed for the first time. The shooting brake model has been spotted testing across Europe, revealing its more practical rear design.
Renault Alaskan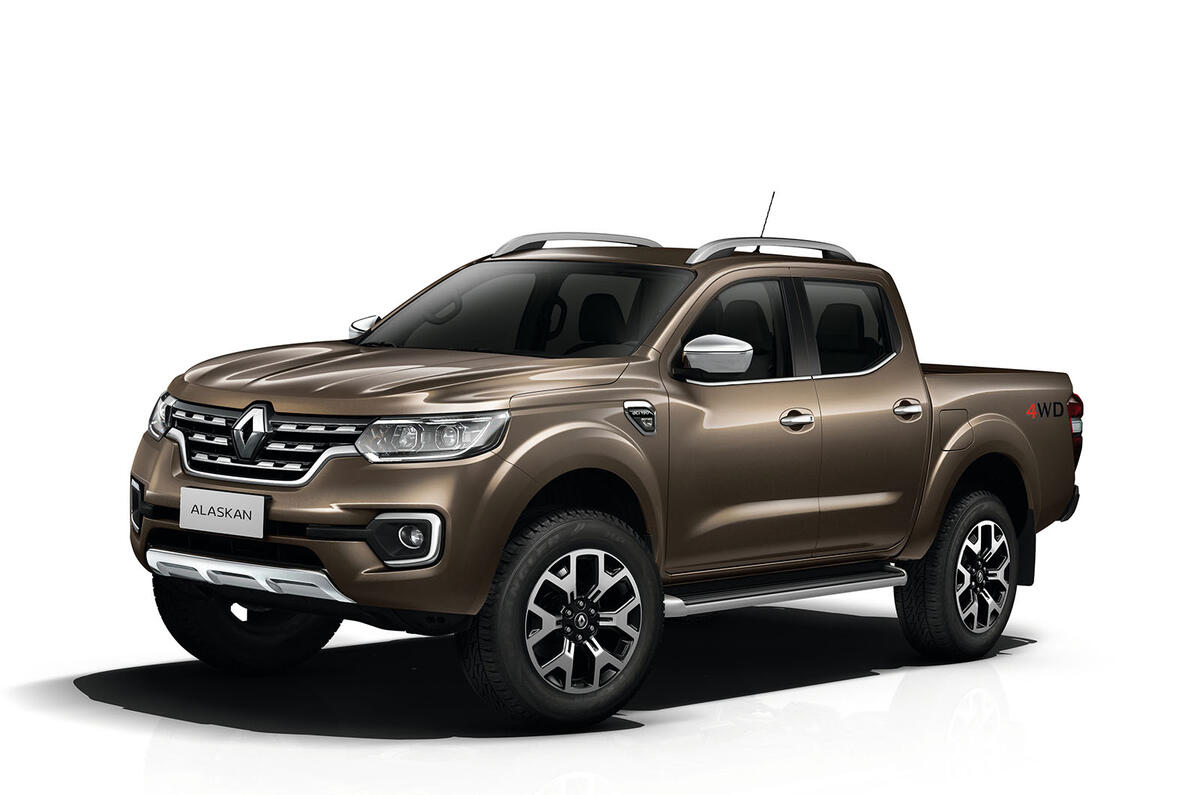 Based on Nissan's NP300 Navara, the Alaskan is Renault's first entry into the lightweight pick-up truck sector. With a ground clearance of 230mm, a towing capacity of 3.5 tonnes – a figure Renault claims is the best in the class – and a powerful 187bhp diesel four-cylinder engine, the Alaskan ought to to appeal to workers and private users alike. The truck is set to go on sale later this year for a price of £22,000.  
Skoda Kodiaq
Skoda's new seven-seat SUV could easily become one of the car maker's best-selling models. We've already driven the prototype and have a very good idea of what the car will look like uncamouflaged. It will have a choice of five engines and optional four-wheel-drive.
Ssangyong Rexton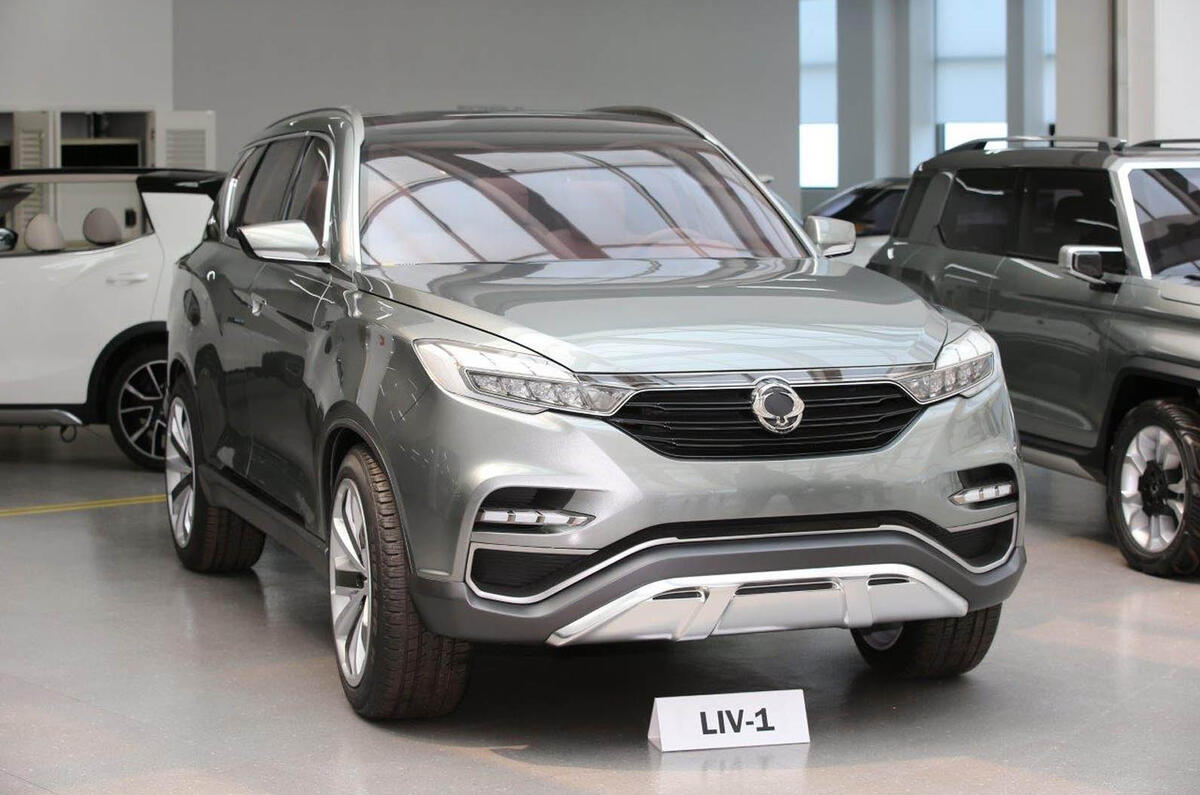 Ssangyong's new car offensive is set to continue at the Paris motor show with a pre-production model that will preview the brand's next-generation Rexton SUV. The new car will cost from less than £30,000 and will rival large SUVs across the market, including the Kia Sorento and Hyundai Santa Fe. Two engines are expected to feature: a 2.2-litre diesel and a 2.0-litre turbocharged petrol.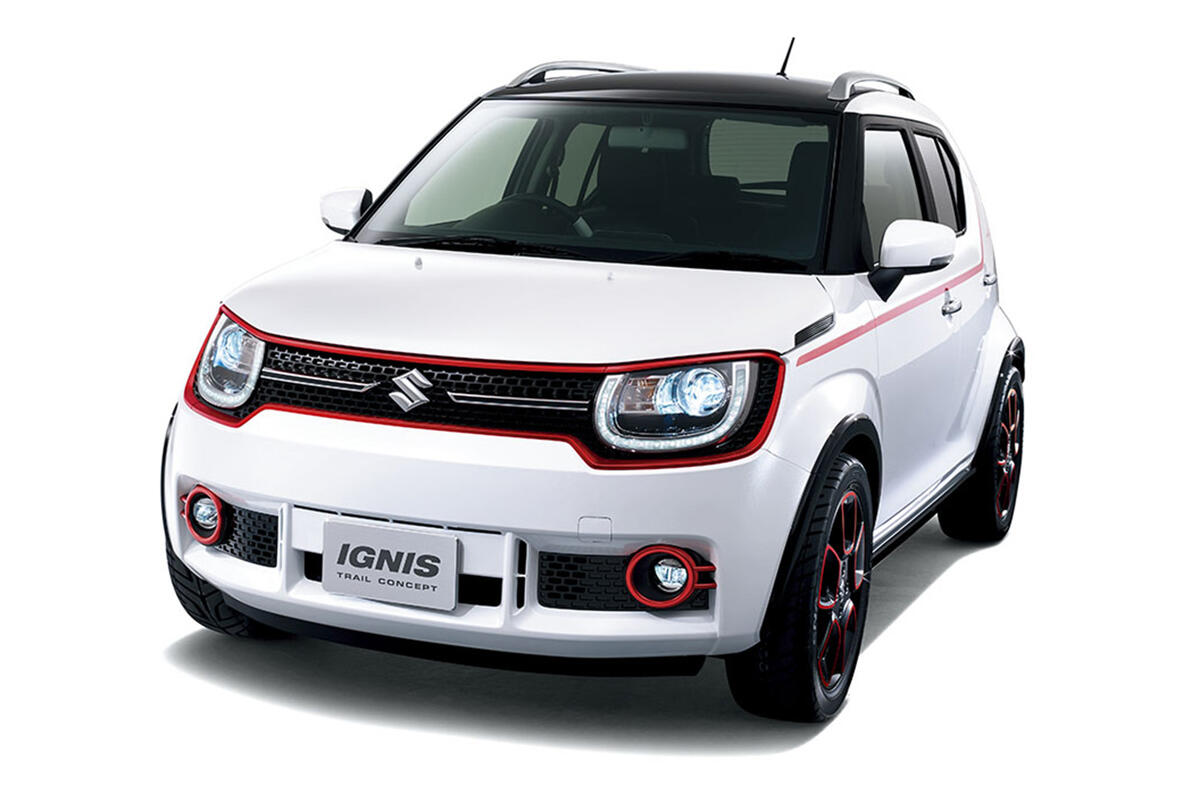 The Suzuki Ignis will return to the UK after a nine year hiatus. The small crossover will make its European debut at the Paris motor show, and then goes on sale in the UK in January 2017. The Ignis will also be available as a hybrid, with a system which Suzuki calls SHVS (Smart Hybrid Vehicle by Suzuki). 
Another Suzuki crossover, the SX4 S-Cross, will also make an appearance at Paris, to showcase its revised interior and exterior styling and announce the replacement of its 1.6-litre engine with 1.0-litre and 1.4-litre Boosterjet turbocharged engines. It'll go on sale in the UK in October.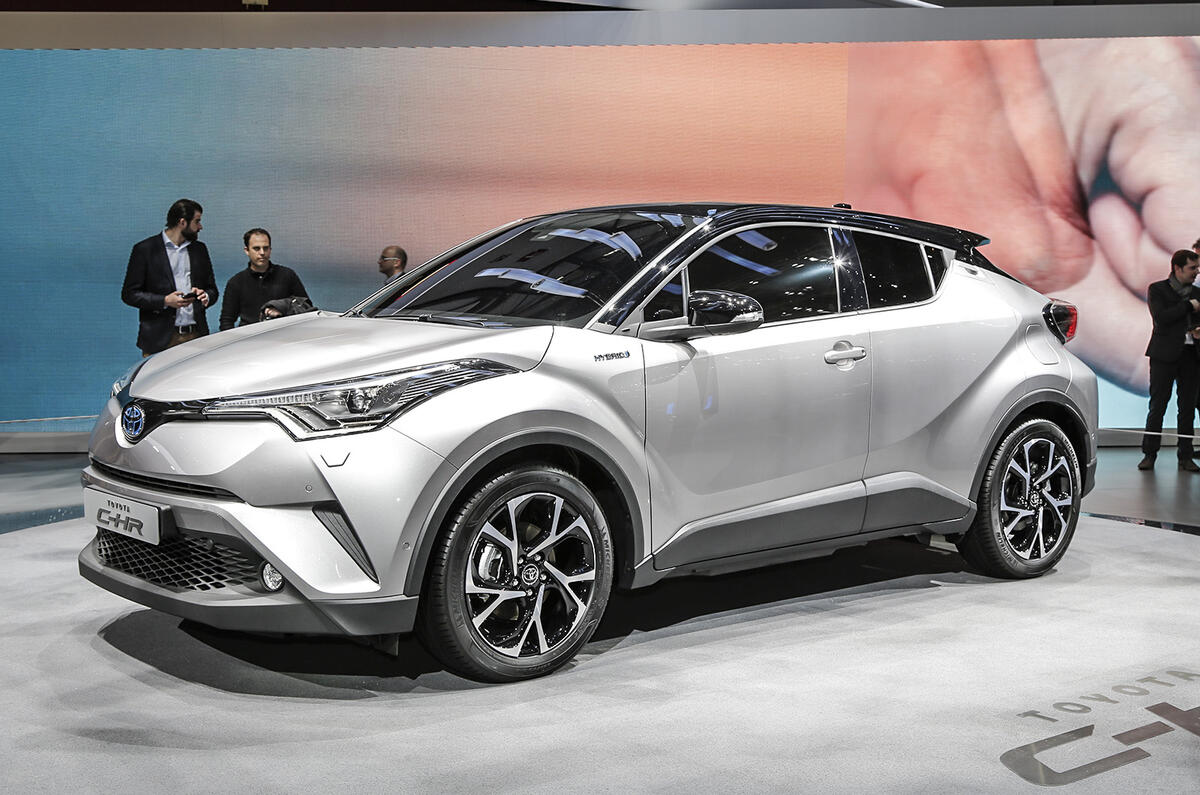 The radically-styled Toyota C-HR will be shown at the Paris motor show, in final production form. We've already seen the interior and exterior of the car, as well as taken a ride in a prototype C-HR, but the full, production-spec C-HR will be on display.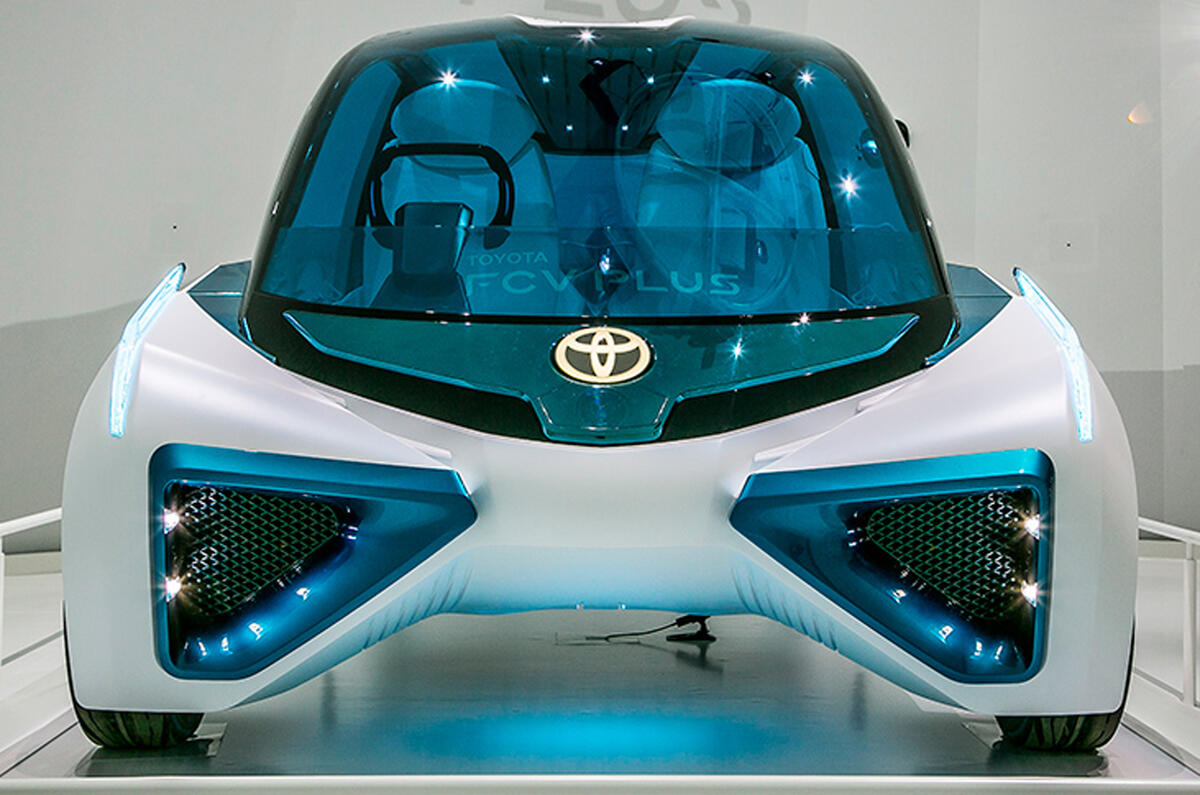 The Toyota FCV Plus concept car will be on display at the Paris motor show. It previews Toyota's utopian vision of how the hydrogen fuel cell vehicle can benefit society, and what they'll look like once they arrive. Toyota says the car is still at least fifteen years off yet, so don't expect to see the FCV Plus on forecourts any time soon.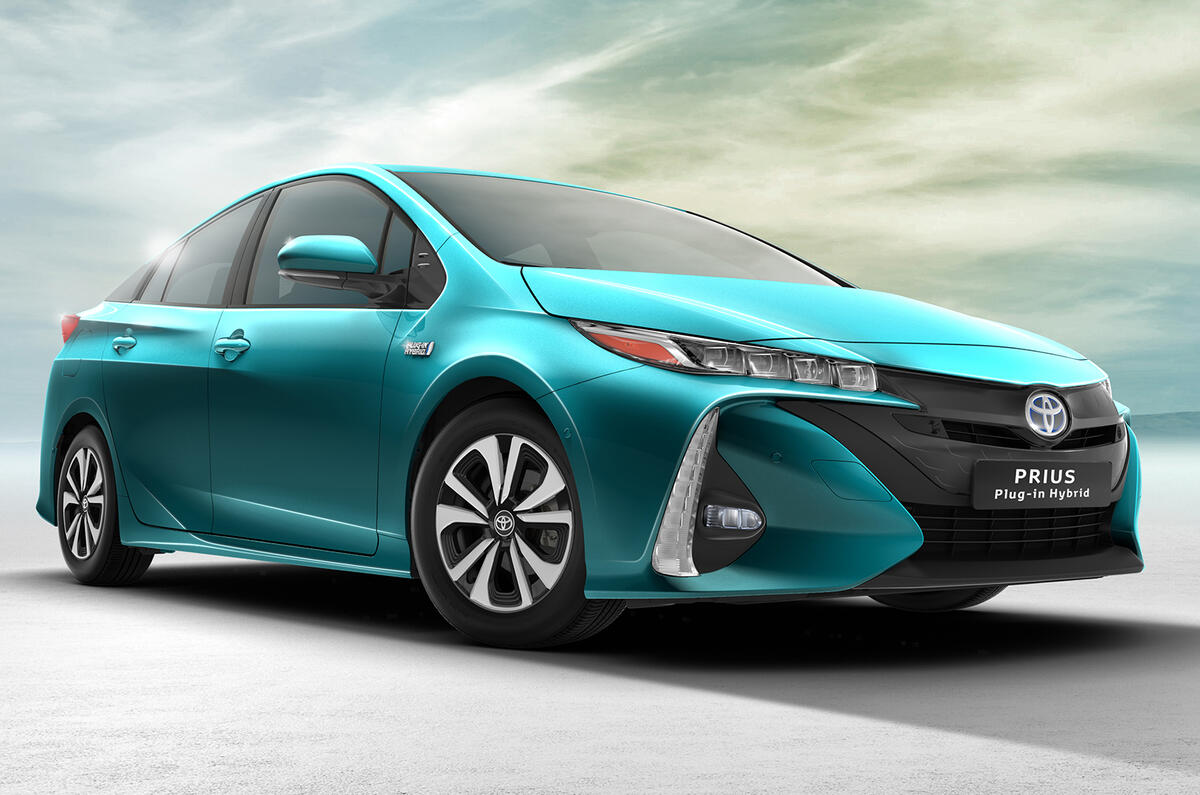 Toyota's plug-in version of the Prius will make its European debut at the Paris motor show. We've already seen it, earlier this year at the New York motor show, but this'll be the first time it's made a motor show appearance in Europe, ahead of its on-sale date. 
Vauxhall Insignia
Vauxhall's next-gen Ford Mondeo rival looks set to get bigger but also drop weight compared to the outgoing car. The model's expansion will come thanks to a longer wheelbase that will help free up more space in the cabin. The future Insignia is not due to go on sale until next year, but sources say order books could open this year following a Paris 2016 reveal.
Volkswagen electric vehicle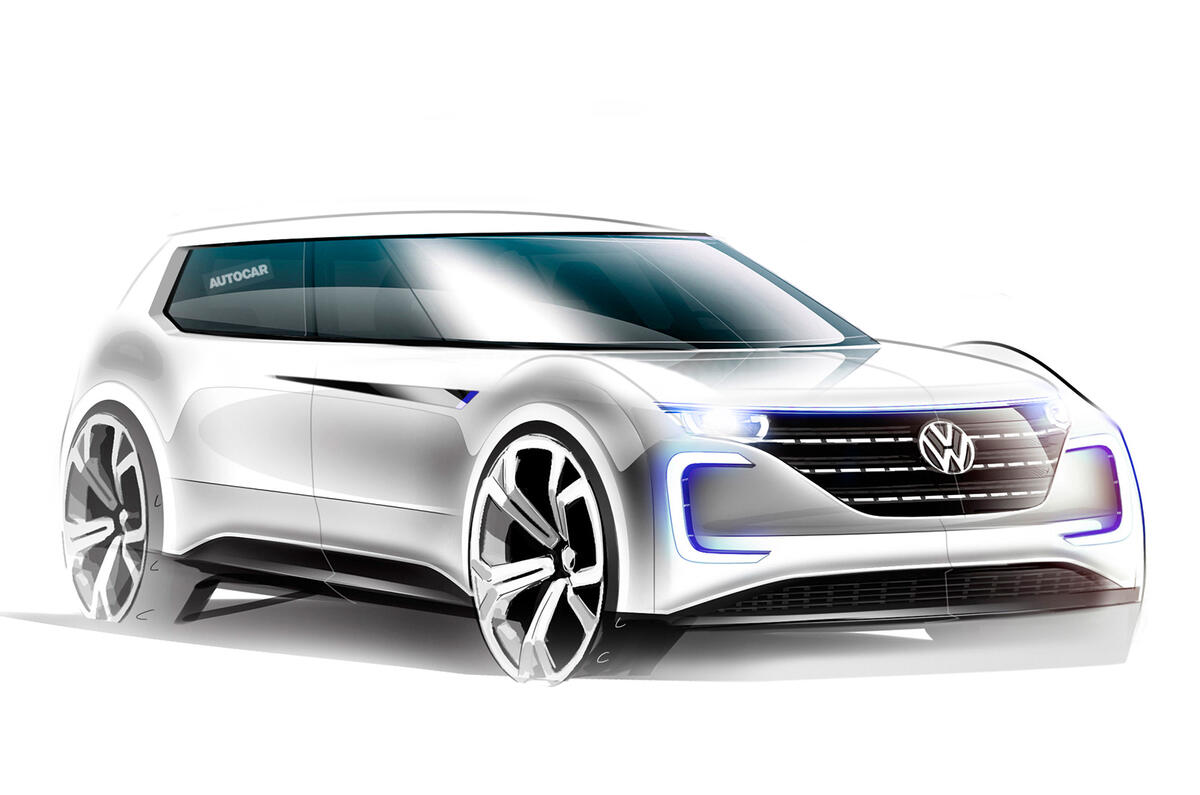 German magazine WirtschaftsWoche reported that VW boss Herbert Diess revealed a prototype Volkswagen EV, with the exterior proportions of a Golf but the interior space of a Passat will make its debut at the Paris motor show this year. It won't go on sale until at least 2019, though.
Volkswagen Tiguan LWB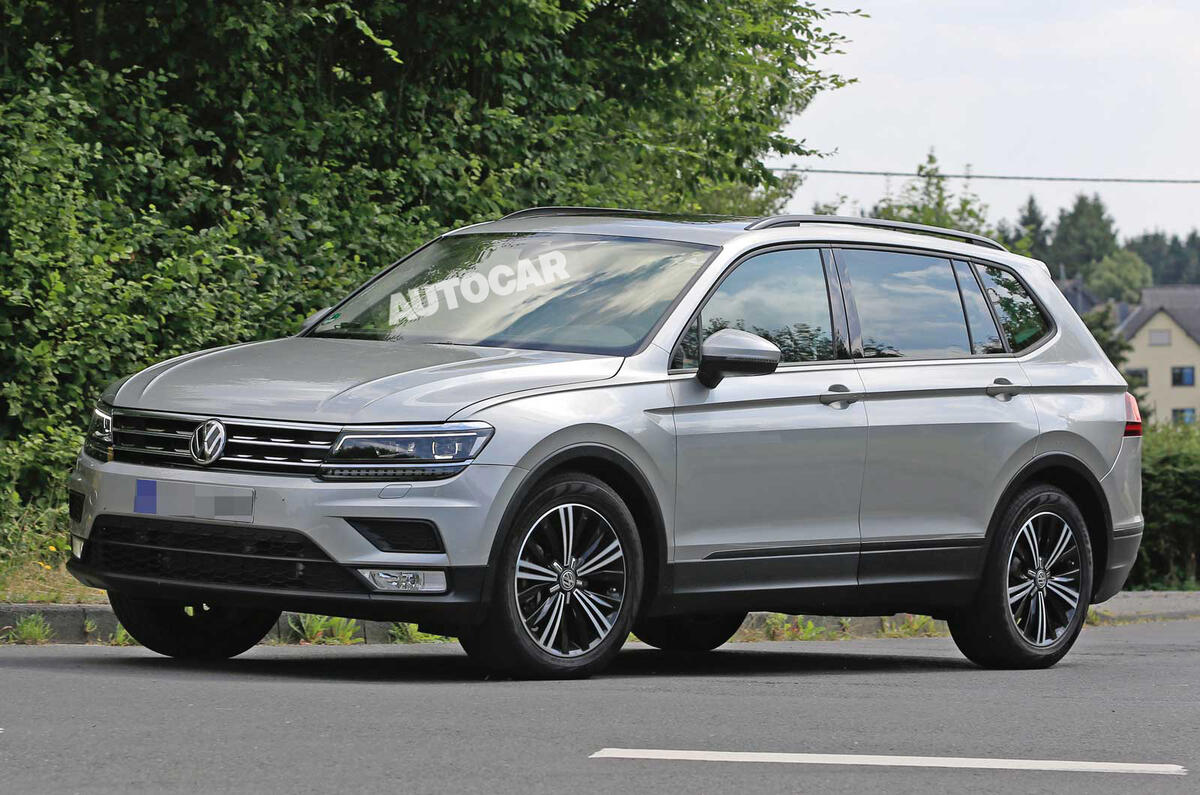 The long-wheelbase version of the Volkswagen Tiguan has been spotted testing recently and will get its full debut in Paris. It's expected to come to the UK and is 110mm longer than the standard version of the SUV.
Source: Car
Write

a Comment
Fields with * are required