2017

Vauxhall Insignia Grand Sport name confirmed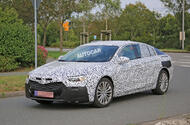 More spacious Insignia Grand Sport, due to be revealed in December, will become a truly global model
The Vauxhall Insignia Grand Sport name has been confirmed for the next-generation hatchback model, due next year.
The hatchback will be joined by an estate version, called the Insignia Sport Tourer, and possibly a more rugged model that could adopt the name Country Tourer.
Autocar has already sampled a prototype version of the 2017 Insignia Grand Sport – click here to read our review – and early impressions suggest the new name will be accompanied by a more eager chassis set-up. But the car won't make its official debut until December.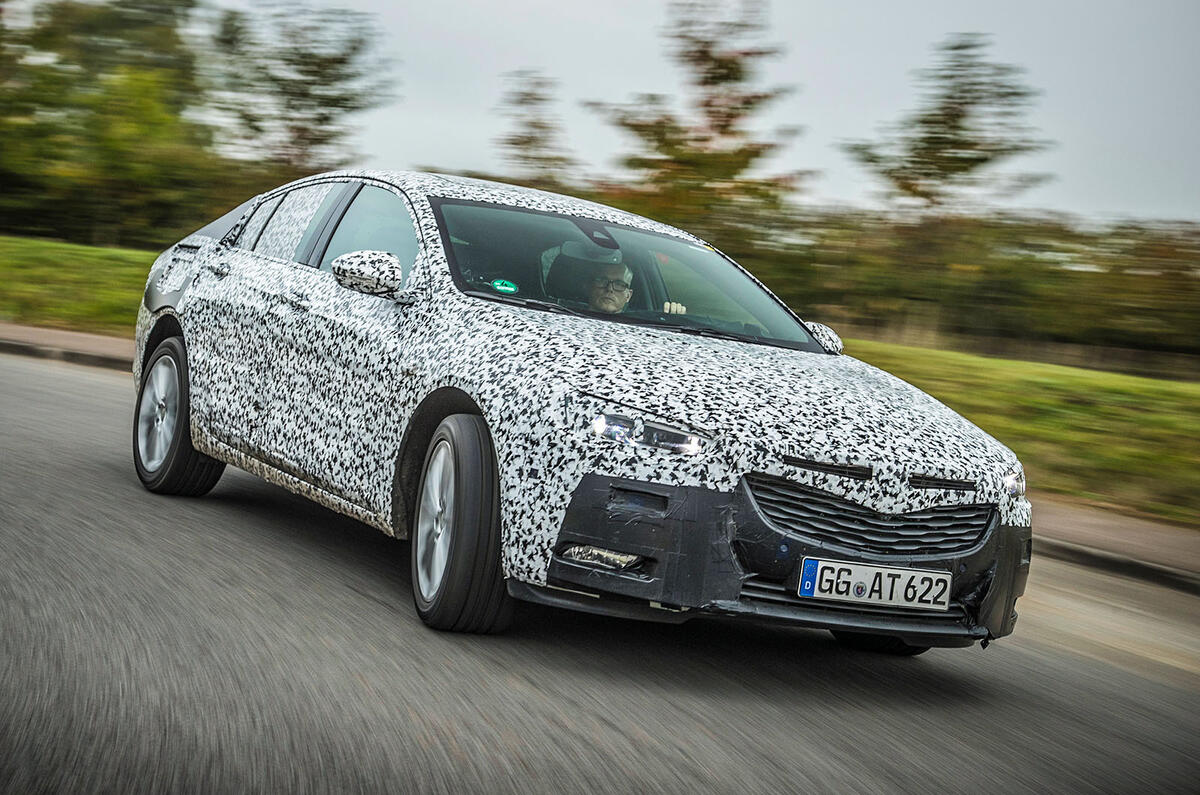 Design
The future Insignia will be larger, lighter and more efficient than the current model; the biggest changes are a small elongation of the wheelbase and the shedding of around 150kg.
The next Insignia will be a global car, sold under the Vauxhall, Opel and Buick badges across Europe, the US and China. Here in Britain, it will remain a key rival to the Ford Mondeo.
Read our full review on the outgoing second generation Vauxhall Insignia
The new Insignia will have an evolutionary look, with only minor styling changes to bring it into line with the rest of the Vauxhall range. Although the spotted cars wear cladding that hides the majority of the styling, it's clear the new model has a new swooping roofline, which is higher and wider at the very back.
As well as increased rear space and easier access to rear cabin, thanks to the taller doors, the second-generation Insignia will get a bigger and more user-friendly boot. A new tailgate design with redesigned tail-lights will help to make the boot deeper, wider and taller boot than before, with a 565-litre capacity that will match that of the Skoda Superb.
Engines and gearbox
The Insignia is based on a moderately updated version of GM's familiar Epsilon 2 architecture. In European markets, the most important engine upgrades will be the debut of the new 1.6-litre CDTi diesel, which will replace today's 2.0 CDTi unit.
General Motors will be targeting best-in-class refinement for the diesel Insignias. The new 1.6 CDTi engine will be offered in a range of outputs, starting at 136bhp and rising to around 170bhp.
Today's Insignia is already available with GM's new 1.6 SIDI turbocharged petrol engine in 168bhp form. This engine will also be offered in two lower-powered versions.
The Insignia will be offered with a new eight-speed automatic transmission, which is expected to improve overall fuel economy by around 3% compared with the six-speed manual versions.
Hilton Holloway and Sam Sheehan
Source: Car
Write

a Comment
Fields with * are required