Ariel

Aero-P Atom – innovative ground-effect concept revealed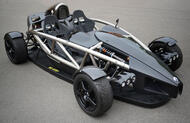 The wingless Aero-P is slipperier than regular Atoms
Aero-P Atom concept car, or the Aerodynamic Efficiency Requirements & Optimisation Project, produces downforce when stationary by using electrically-powered fans
Ariel has revealed a new concept car, the Aero-P Atom, which has been developed to use ground-effect technology and a hybrid powertrain, suggesting future Ariel production models may be electrically assisted and produce significantly more downforce.
The concept, whose full name is Aerodynamic Efficiency Requirements & Optimisation Project, has been produced in collaboration with TotalSim and Delta Motorsport.
Ariel says it features aerodynamics that have been designed to minimise drag while producing downforce from stationary.
The Aero-P Atom prototype uses both passive and active aerodynamics to achieve this, designed using computer fluid dynamics (CFD). It has also been developed to improve engine-cooling efficiency for both internal combustion engines and hybrid electric motors.
Ariel has chosen to use ground-effect downforce in order to address the negatives of using only passive parts. The British car maker says the drag created by fixed aerofoils reduces top speed, increases fuel consumption and therefore also emissions. Ariel also says that Atoms running fixed wings suffer as much as 15% extra drag.
The Aero-P Atom does away with wings and fixed aerodynamic parts, reducing drag and therefore improving straight-line performance. The concept produces downforce using two high-speed fans mounted under the car and rubber skirt that seal the ground under its floor.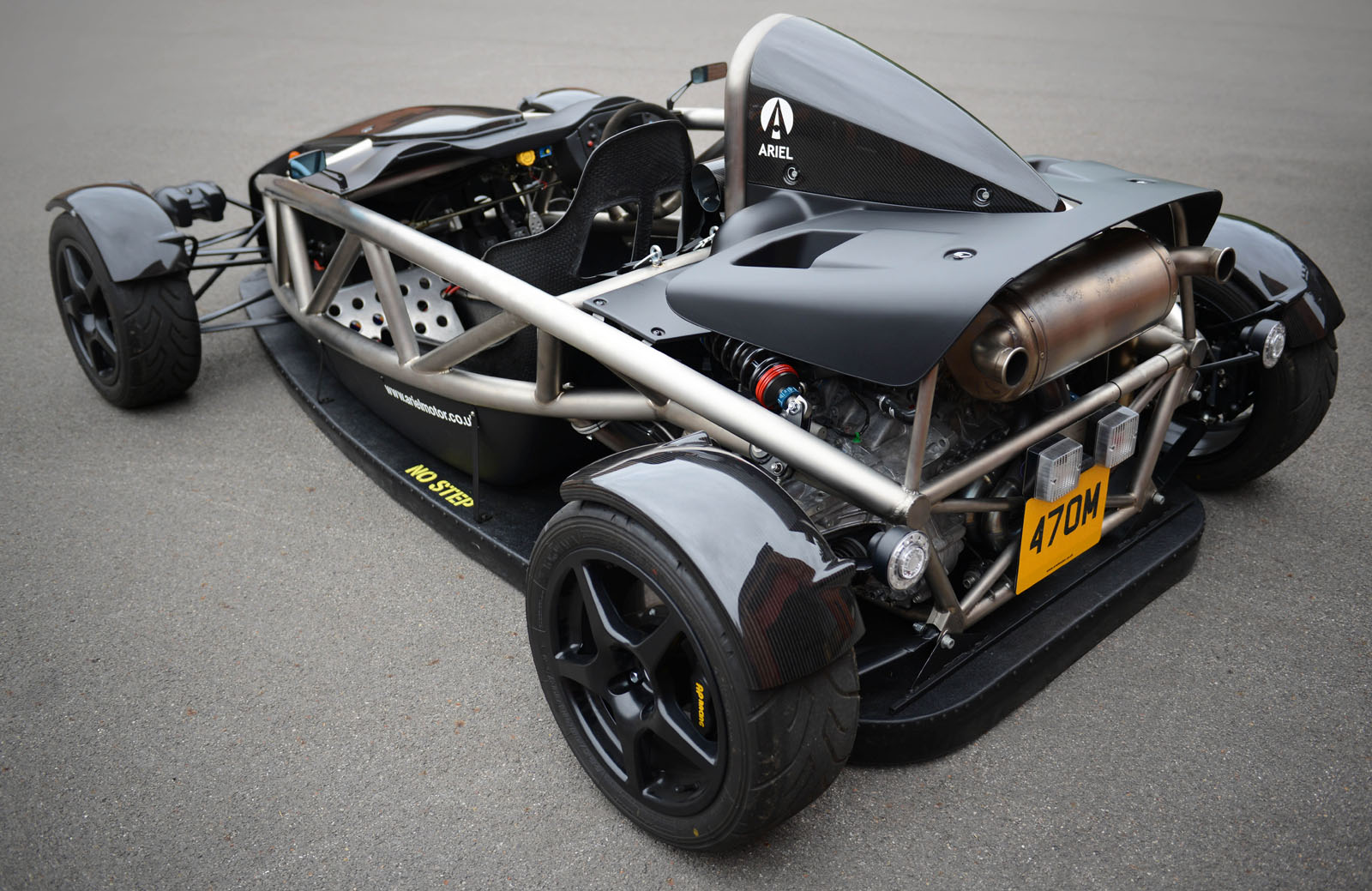 The fans are powered by a standalone battery pack, enabling them to be controlled separately from the drivetrain, either manually or automatically. When left to run automatically, they only run when downforce is needed, for example during heavy braking, acceleration or cornering. Ariel says that during operation, the car can be seen to visibly squat down to the ground.
"We're moving towards the point where traction and therefore acceleration, particularly from standstill, are limited by mechanical grip, so were trying to come up with ways of overcoming this," explained Ariel boss Simon Saunders. "One of our targets was to minimise or remove the need for aerofoils and have downforce when stationary".
Saunders said the inspiration for the ground-effect solution came from banned racing cars such as Jim Hall's 1970 Chaparral 2J Indy Car and the Gordon Murray-designed Brabham BT46B F1 'Fan Car' of 1978. "The Atom test car has been already been nicknamed The Vacuum Cleaner and hopefully it follows in the tradition of these two great cars," Saunders added.
Ariel said the Aero-P won't directly influence a production car and exists purely as a testbed for development, but the project does support previous reports from Autocar that revealed Ariel could soon create hybrid versions of the Atom.
Those reports suggested the hybrid system would be part of the drivetrain, but the Aero-P's system also hints at more complex uses for electrification.
The prototype will be shown to the public at this month's LCV 2016 (Low Carbon Vehicle Show) at Millbrook Proving Ground on the 14 and 15 September.
Source: Car
Write

a Comment
Fields with * are required