Autumn

statement 2016: how it'll affect motorists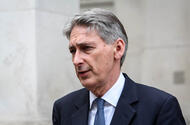 Philip Hammond, chancellor of the exchequer, delivered his first autumn statement today
The UK government's chancellor of the exchequer, Philip Hammond, has announced plans to fix Britain's broken roads and invest cash into the development of low-emission vehicles in Britain's Autumn Statement.
Hammond also chose to increase insurance premium tax – meaning motorists are likely to face increased premiums – and revealed plans to reduce unfair whiplash claims.
We run through those and the other key announcements and give the reaction of experts below.
More investment
The chancellor has frozen fuel duty at 57.95p per litre of fuel sold. RAC fuel spokesperson Simon Williams said of the news: "The chancellor's decision to extend the freeze shows that he understands that motorists are the backbone of the British economy. It is vital that in such uncertain times, the government can give as much certainty to them as possible."
Hammond said £1.1 billion would be allocated to local transport networks in England, with a further £220 million to address local traffic pinch points. This comes as part of a new £1.3bn package of road investment. Plans for major road scheme developments in the north are also being given the green light.
Not everyone has welcomed the announcement. "A bit more money for roads is welcome but won't solve the problem," said Julian Glover, former special advisor to the transport secretary and director of the 2017 Wolfson Economics Prize. "Road users pay a lot at the moment but don't get the system they need in return. We need to rethink the way they are run and paid for to cut congestion, sort out potholes and protect the environment."
A focus on future mobility
Hammond said £390m will be invested in low-emission vehicles, freeing up money for more EV chargers and "building our competitive advantage in low-emission vehicles and development of connected, autonomous vehicles".
He said there'll be 100% of first-year capital allowance on the installation of EV charging points.
Glass's, Europe's largest vehicle data provider, said: "It seems pretty clear that the government envisages us driving around around in largish numbers of electric and advanced hybrid vehicles within five years, which, in our view, is a good match for the rate of development of EV technology. This will probably help to power new car sales."
Hammond said £1bn will be invested in digital architecture with the objective of making the UK a leader in 5G connectivity. This is likely to help with the development of connected cars and could play a part in giving autonomous car systems improved accuracy.
The chancellor confirmed that the UK government will increase its investment in science and technology innovation, something that is likely to have a positive impact on the country's automotive and engineering industries.
Rising insurance costs
Insurance premium tax (IPT) will rise from 10% to 12%. RAC director of insurance Mark Godfrey said: "After a recent double rise in insurance premium tax, this further increase is a slap in the face for motorists, who will surely see their premiums once again increase. It will mean three rises in in two years and a more than doubling of IPT, from 5% to 12%, making IPT the stealth tax of our time.
"Insurance premiums have already risen by over £100 compared with last year and motorists have told us they are feeling the pinch, with 57% telling us that their premiums have increased over the past 12 months," added Godfrey.
Whiplash claim action will save drivers an average of £40 on their annual insurance premiums. This was predicted last week, but the RAC is doubtful that any saving will be felt by motorists.
"We are also concerned that the government's whiplash reforms, while welcome, will not achieve savings for motorists as only a small number of insurers have so far committed to passing the savings on," said Godfrey.
"The chancellor may now be at risk of encouraging some hard-pressed motorists to break the law by driving without car insurance, which will further increase premiums for law-abiding drivers. We would urge the government in the name of road safety to reconsider this rise."
Source: Car
Write

a Comment
Fields with * are required