BMW

M5 (1998-2003): used buying guide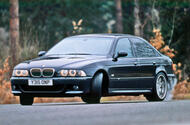 BMW's V8-engined E39 M5 is widely regarded as the best of its breed — and you can pick one up for as little as £9000
Even if the E39 BMW M5 (1998-2003) had never turned any of its four, bespoke 18in Chrome Shadow alloy wheels (they're easy to kerb and about £150 each to repair), we'd still be talking about it for its exhaust note alone. Idling, the 394bhp 4.9-litre V8 with double Vanos variable valve timing, eight throttle bodies and a free-flow exhaust is full of menace. Provoked, it explodes into vein-popping rage.
Parking the Lotus Carlton of 1990 conveniently to one side, the M5 is often credited with firing the starting gun on the modern-day saloon horsepower race, whose present pace-setters include the 552bhp M5 and 577bhp Mercedes-AMG E63 S.
But as any fule kno, it isn't how fast you go, it's how you get there – and getting there in the E39 M5 is still, 18 long years after the first cars took to the road, a thrilling and involving experience. BMW's M division already had a great chassis to work with, to which it added beefed-up suspension, a limited-slip differential and sharper steering (no small achievement considering it was a recirculating ball set-up), while lowering the ride height. Ventilated discs allround and, by today's standards, a rather interventionist ESP system (some owners switch it off) completed the changes. Add a Sport button and a six-speed manual gearbox (the throw is a little long but the shifts should be precise) and the M5 was ready to play.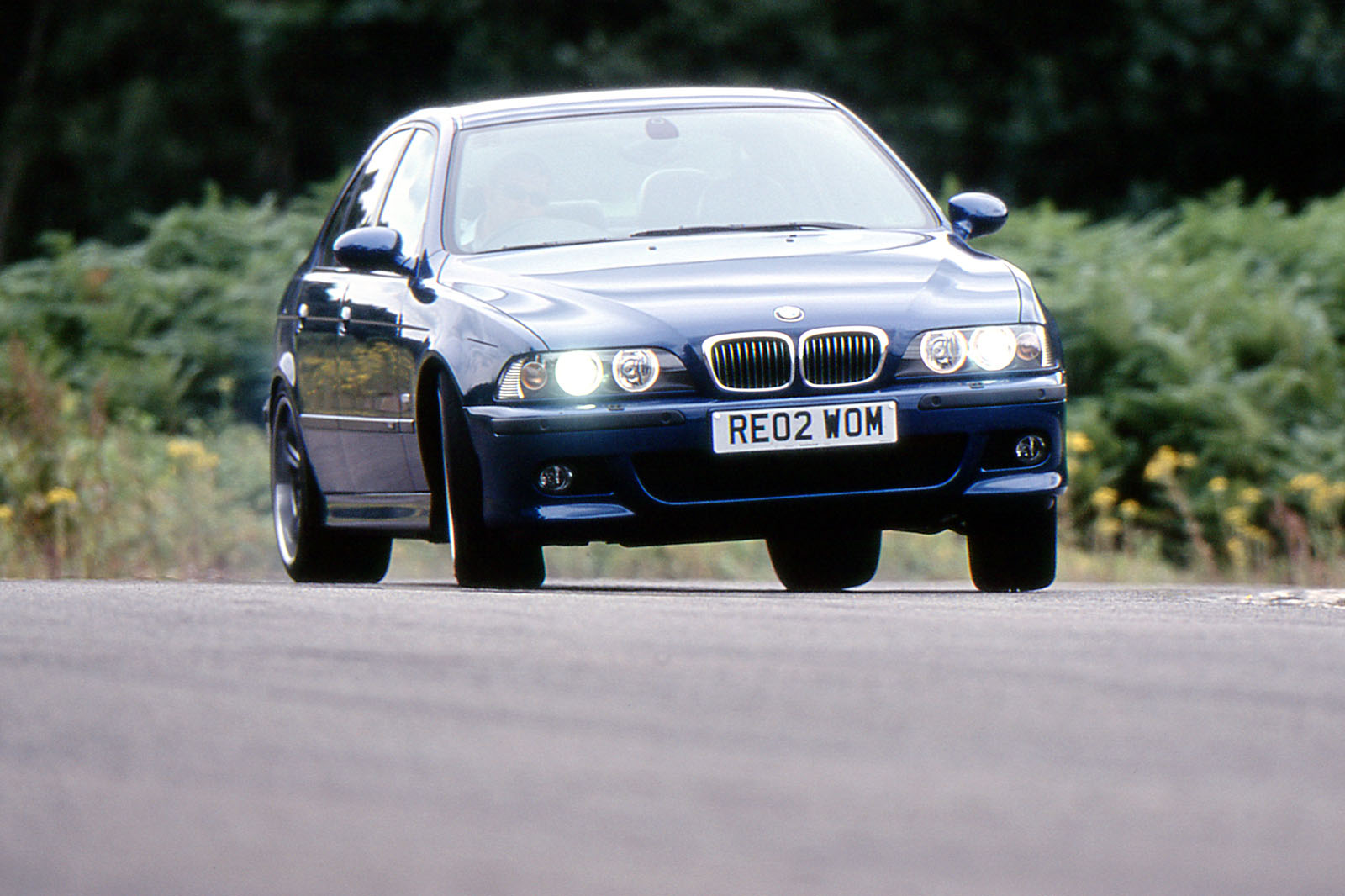 And to work. Which is the great thing about the M5: not only does it delight your senses but it'll also carry your briefcase and your family (and their luggage) as it does so. A worthwhile option was through-load rear seats. The interior is as tough as old boots (rattles are rare) and trimmed in high-quality leather. It's why you need to probe it carefully for signs of abuse, because it's too manly to let on. You'll want for little in terms of equipment. Most cars had sat-nav, but subsequent owners will probably have swapped it for something more up to date. Options included massage seats, a TV and rear screens.
A facelift in 2000 brought so-called 'corona ring' headlights, updated rear lights and front parking sensors to partner the ones already at the back. The wide M5 kidney grille, front air scoops and quad exhaust were carried over. Take these away, plus the 245/40 ZR18 front and 275/35 ZR18 rear rubber (still widely available) and you're left gazing upon a stock 5 Series, which is surely half the M5's appeal.
Because it sure as hell isn't the cost of running one. 'M' may stand for Motorsport, but it also stands for 'money'. For some years now, the best cars have been nudging £30,000. You don't have to pay that, though. Around £13,000 is enough for an honest late car that, with care, should appreciate in value. You can pick them up from as little as £9000, but at that money it's worth buying privately when you can gauge the quality of the previous owner – and the depths of their pockets.
An expert's view…
DARREN PARKER, JAMES PAUL BMW SPECIALISTS
"The E39 5 Series was a great era and the M5 is the ultimate. It's fantastically well built. We've sold around 50 over the years, but it's getting much harder to find a decent one with reasonable mileage. If I were offered one now, I'd be all over the suspension and steering, checking for wear. Anything with an M badge on it isn't cheap, so I'd consider general parts costs, too."
Buyer beware… 
CHAIN TENSIONER 
Plastic chain tensioner is sensitive to the wrong oil. Replace it and the chains if the work hasn't been done recently.
VANOS UNIT
You need to hear the car start from cold and warm. It's noisy if it's failing.
RUNNING-IN SERVICE
Check the car had this at 1200 miles.
CLUTCH
It lasts about 60,000 miles; expensive.
DIFFERENTIAL SEALS
They can leak; about £1000 to replace.
RUNNING GEAR
It may need new front suspension and steering parts at about 100,000 miles. Discs wear and warp and are pricey.
RUST
Check behind the bumpers, wheel arch liners and the trim on the doors and windows. Inspect the bootlid seam and around the petrol filler area, too.
BODY
Check for orange peel paint finish, overspray under window rubbers, poorly fitting trim and new wing bolts.
OIL
It drinks about a litre every 1500 miles.
WINDSCREEN
Check for cracks and chips. The integrated sensor for the rain-sensitive wipers means a new one isn't cheap.
INTERIOR
Heavily bolstered seats always suffer wear and the M5's are no exception. The pixels in the digital dash display can vanish, but it's repairable. There are two coolant temperature sensors — one in the radiator and another in the engine — and if they don't agree, they'll trigger a red warning light.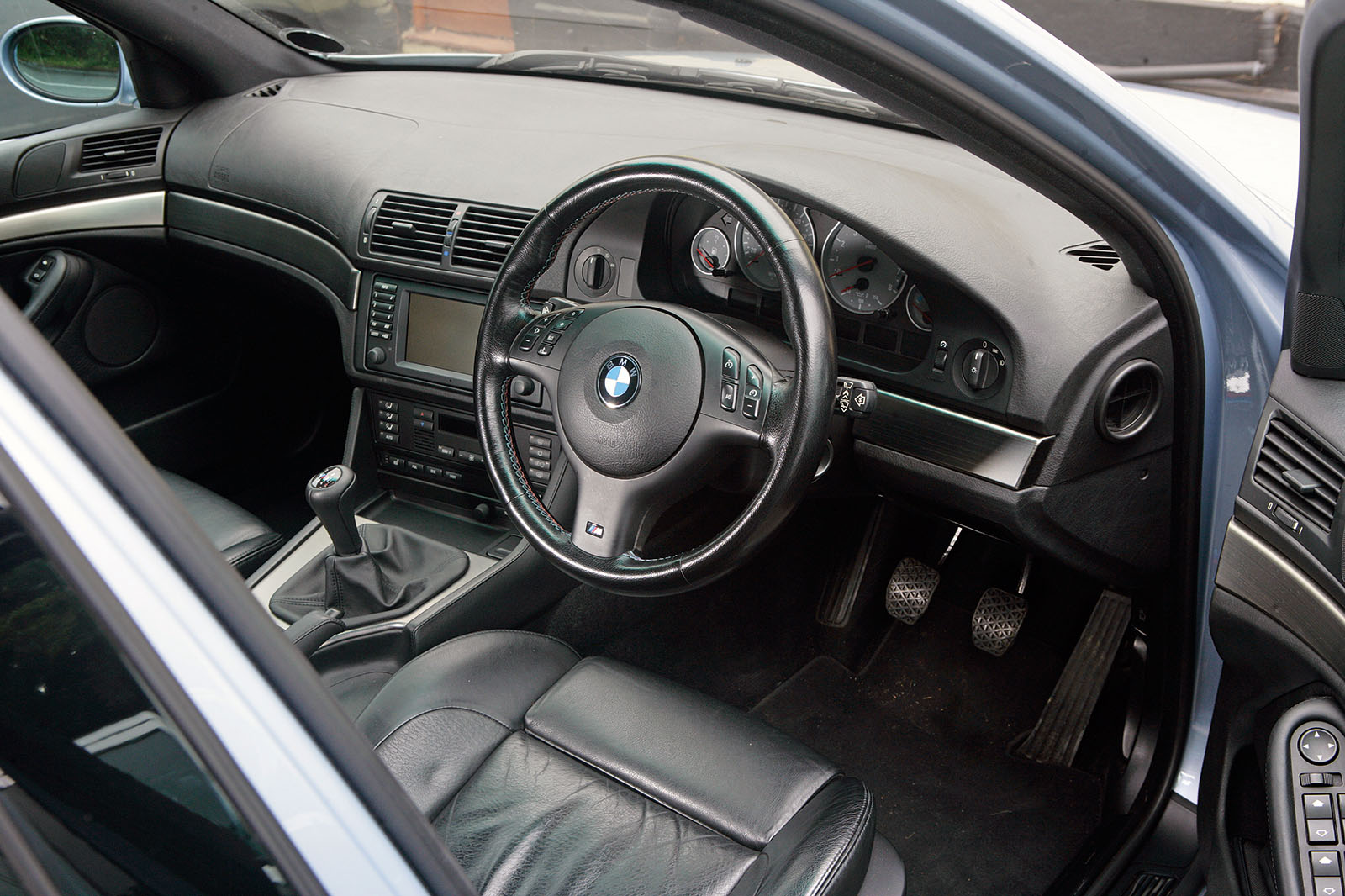 Also worth knowing…
At around 100k miles, an M5 will need new timing chains. They're linked with the Vanos system and it's a good idea to have that overhauled, too. "The Vanos is blamed for all sorts of noises when it's the chains," says Steven Lewis of specialists Mr Vanos. "Even so, a worn Vanos can lose you 60bhp."
How much to spend…
£9000-£10,500
Mix of early cars with mileages north of 120,000. An independent inspection is essential. Check claims of full service history against invoices detailing who, what and when.
£10,500-£12,000
Higher price is no guide, since it's the same mix of mileagey cars. However, you'll find some very nice ones here, with fully documented histories.
£12,000 AND ABOVE
Last of the E39s with reasonable mileage and solid history. A couple of grand more will put you in a 56-plate V10 E60 M5, still with a BMW extended warranty. It's not the same, though…
John Evans
Source: Car
Write

a Comment
Fields with * are required