DS

3 Performance long-term test review: first report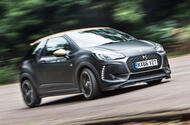 DS's 207bhp rival to the Ford Fiesta ST comes with lots to commend it but also something to prove. We're about to find out if it can make the grade
The DS 3 hasn't been on the fleet for very long, but already it has been the subject of plenty of discussion, with most opening conversations centring around its true identity.
"Is that a Citroën?" confused friends often ask, before I say, "No, it's a DS 3."
"A Citroën DS3?" is the usual response, so I spend the next two minutes pointing out the absence of Citroën badges and demonstrating the DS's new, more luxurious features. Then a Citroën DS3 pulls up alongside looking almost identical and my adamance quickly fades.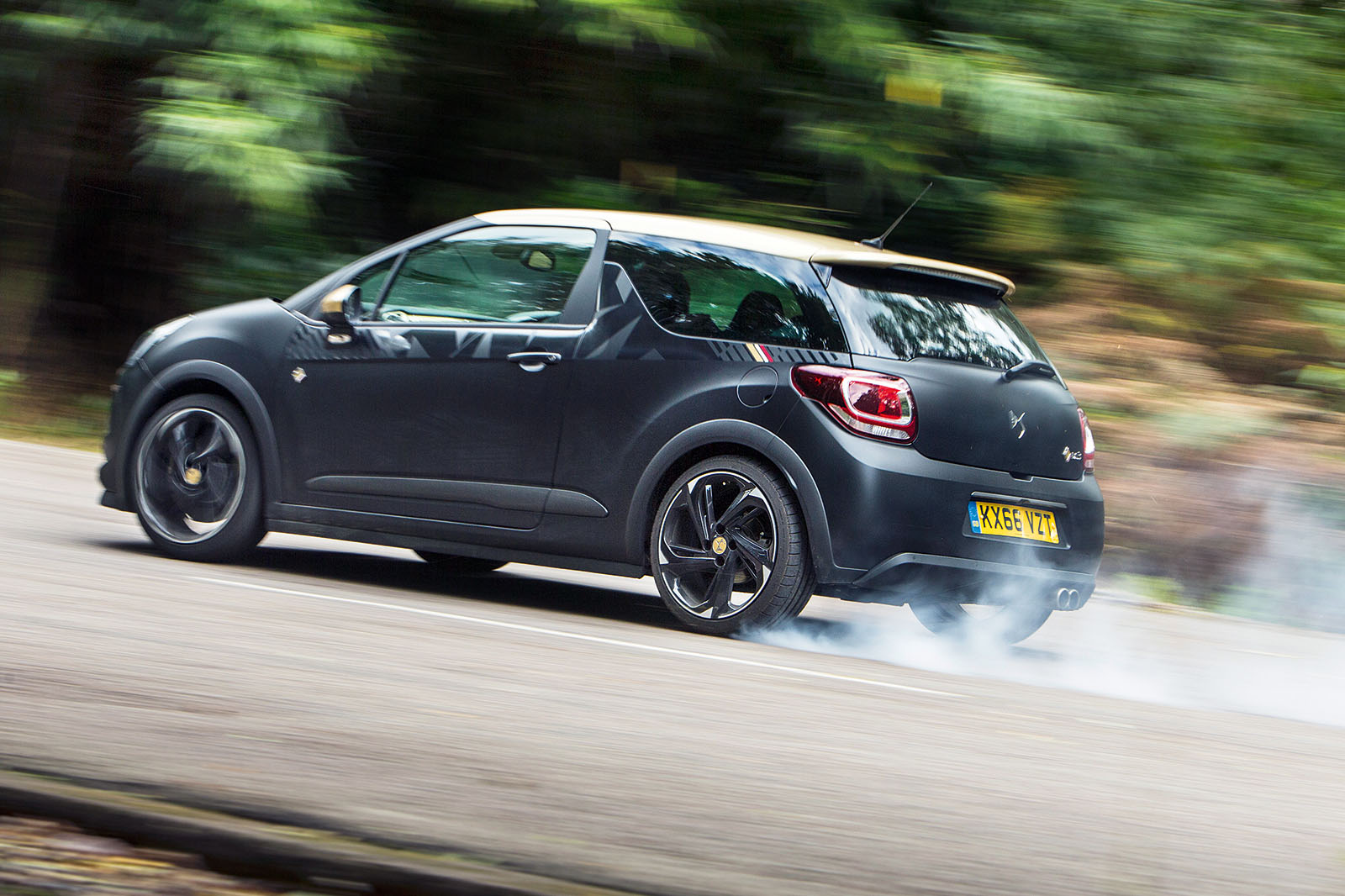 At a glance, it's true that the DS 3 looks unchanged from the discontinued Citroën model on which it is based but, on closer inspection, there are plenty of features that set our DS 3 Performance in particular apart from its older sibling.
The range-topping DS 3 Performance Black (to give it its full title) gets funky daytime running lights, scrolling front indicators, chrome-lipped 18in wheels and naughty twin-exit tailpipes (a cheeky nod to the car's sporting character).
Bespoke to the Black model is a matt black and gold two-tone paint job and a gold dashboard. The dash's finish is certainly divisive. Some think it's refreshingly different, but I'm not so sure of it yet. I think it slightly cheapens the look, but maybe I'll grow to like it…
Also standard on our car are several electric mod cons such as climate control, cruise control, a 7.0in touchscreen, deeply bolstered bucket-style sports seats and fake carbonfibre trim strewn across parts of the door panels, steering wheel and dash. Like the gold dash finish, I'm not a fan of this, but others tell me it acts as another pointer to the potent engine up ahead. Fair enough.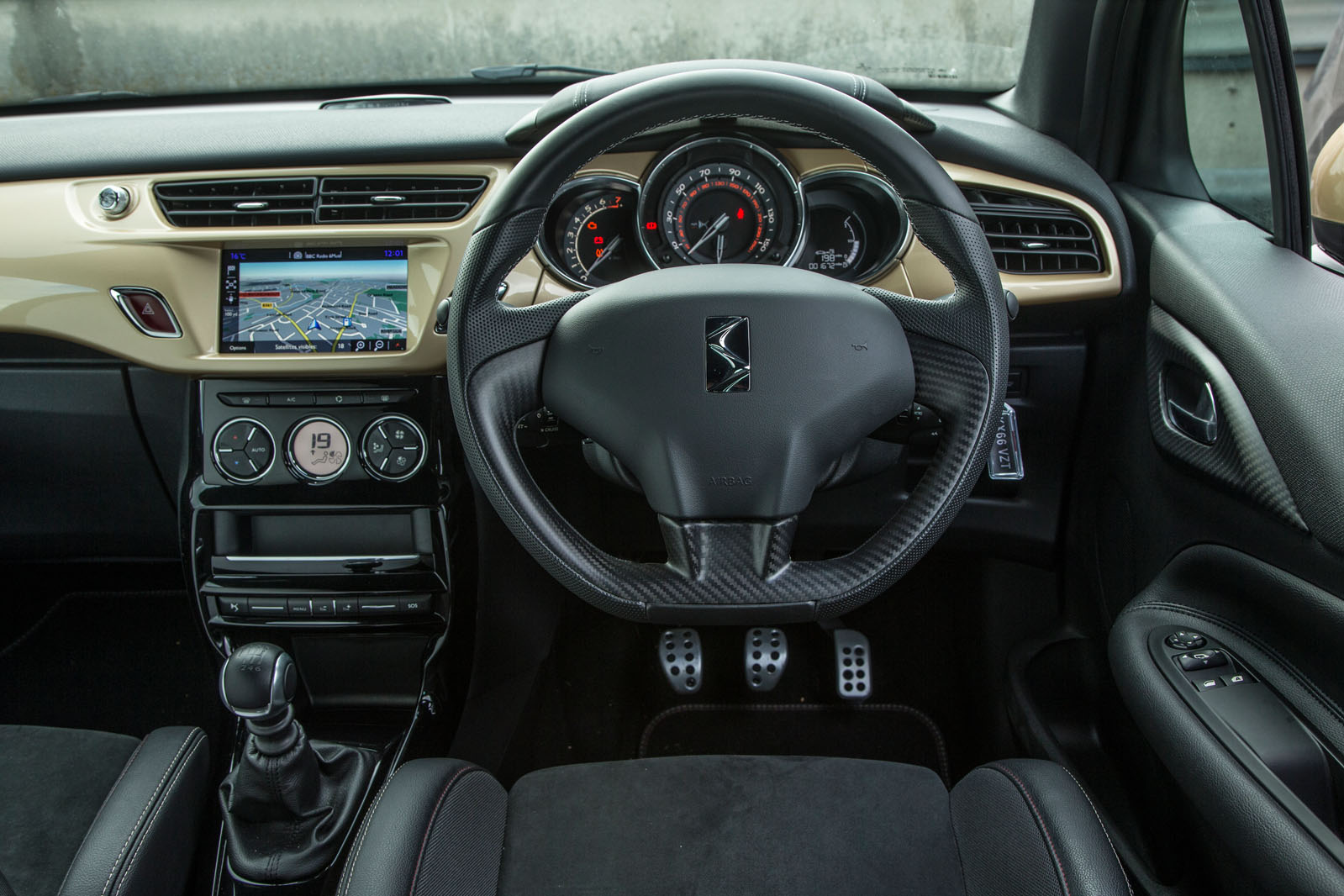 The 3 Performance's driving position offers a large range of adjustment that includes a low slot for your bottom. Too many hot hatches have awkwardly high seating positions borrowed from lesser models, but the 3 and its supportive sports seats overcome this.
However, the position has its flaws. To get my arms comfortable, I must have my legs slightly cramped, so ideally I'd like more reach adjustment in the steering wheel.
There are no steering wheel-mounted buttons, by the way, but rather than representing a shortage of kit, I think perhaps DS has decided to keep the wheel focused purely on the job of steering. It works for Lotus, so why not DS? There are buttons for the cruise control and infotainment mounted to the steering column housing behind the wheel, though, so you can control all key features without moving your hands far from the helm.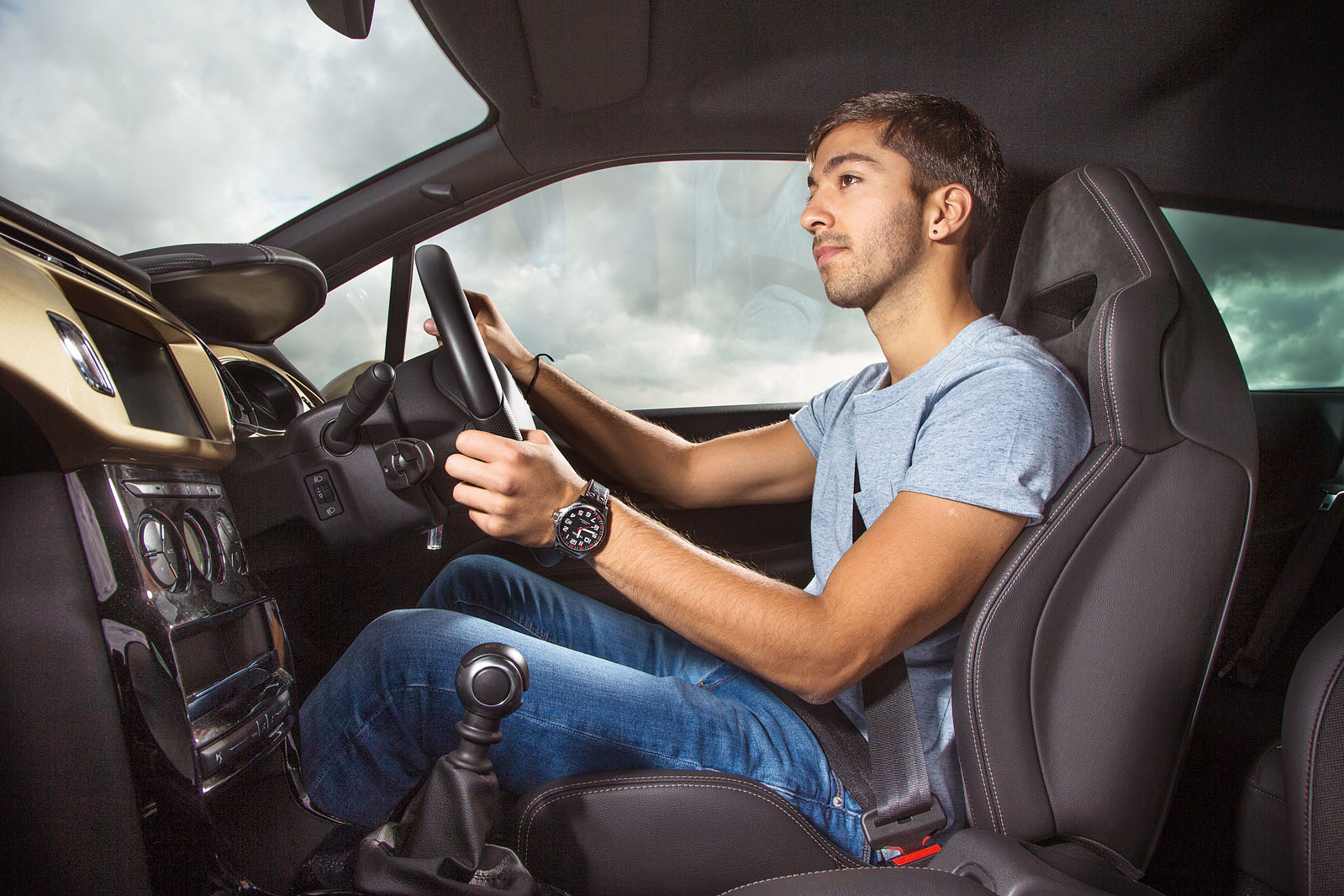 Before my first go in the car, the promise of 207bhp from a turbocharged 1.6-litre engine concerned me. Would the motor be laggy at low revs and difficult to drive smoothly in town? The answer, I have found out in just over 1000 miles of driving, is a clear and simple no.
The engine is both tractable and willing, and although it lacks the low-end grunt of models like the Seat Ibiza Cupra, which wields 236lb ft of torque, even at its weakest the DS engine is strong. A healthy 221lb ft arrives at 3000rpm, and peak power doesn't arrive until 6000rpm, so you are rewarded for hanging on to gears for longer. This bodes very well for a track day I have planned in the coming months…
Flat out, the car will cover 0-62mph in 6.5sec and top out at 143mph, ranking it with the likes of the Ford Focus ST, despite having 40bhp less. This can be largely attributed to the DS's 212kg lighter kerb weight (1225kg), because unlike the fivedoor ST, the 3 is a three-door only and it's 3948mm long, 414mm shorter than the Ford. This makes the 3 Performance a Ford Fiesta ST rival. In top-spec ST-3 form, the Fiesta is cheaper – £19,895 versus the 3 Performance's £20,995 – and our high-spec Performance Black test car, with its options, is pricier still, at £23,345. It'll have to bring quite a bit more to the table to justify that asking price.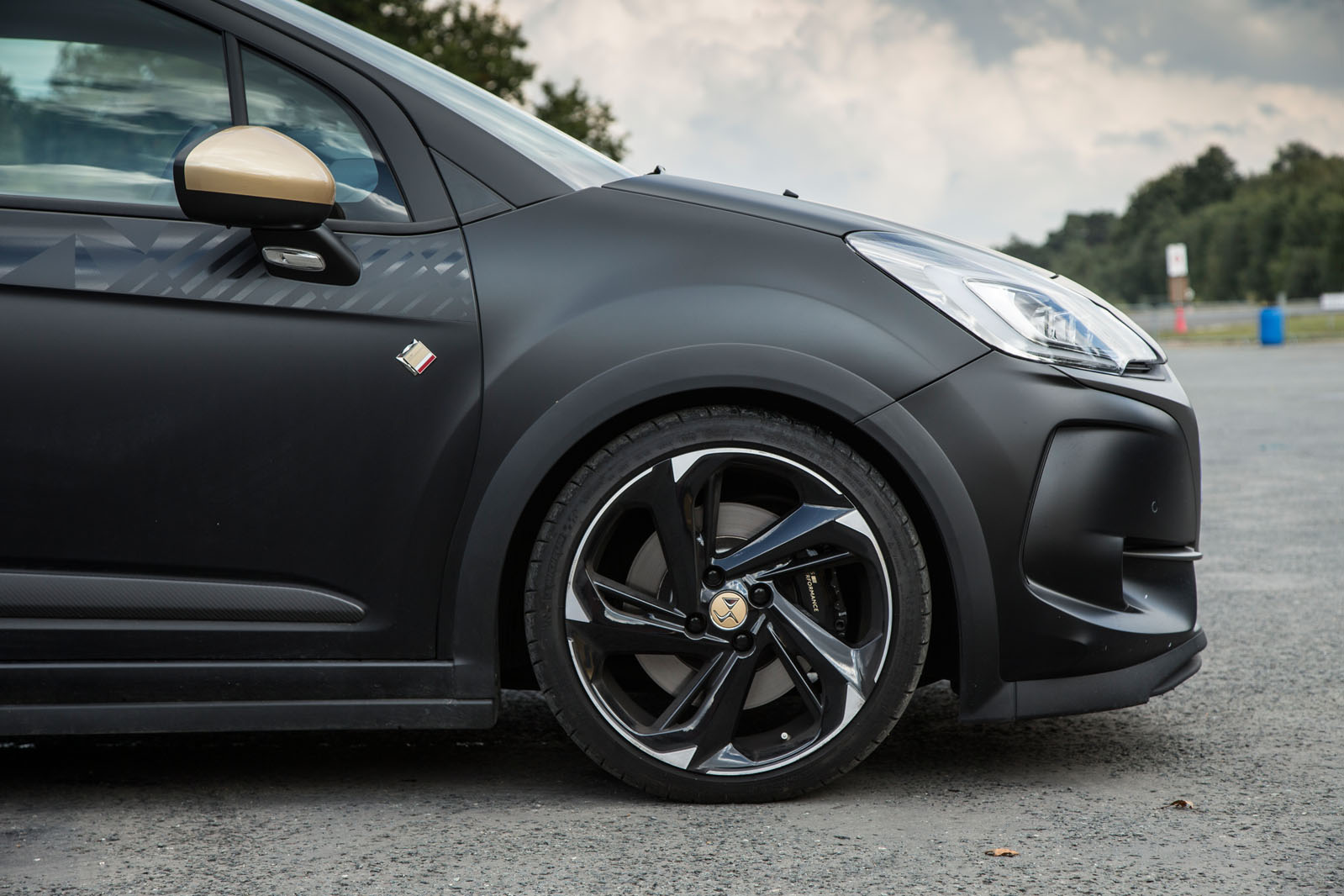 First impressions have been mixed. I like the car's striking image but am yet to warm to that dash and fake carbonfibre. But there's plenty of potential for our fleet's newest recruit to shine through.
Along with that tractable engine, the six-speed gearbox has a sweet throw, while a set of Michelin Pilot Super Sport tyres are accompanied by big Brembo brake calipers, hinting at a hardcore performance focus that we can't wait to fully exploit.
The next few months have the potential to be very good fun indeed.
DS 3 PERFORMANCE BLACK THP 210 S&S
Price new £22,995 Price as tested £23,345 Options MirrorLink and CarPlay £100, DS Performance Graphics £250 Economy 34.4mpg Faults None Expenses None 
Source: Car
Write

a Comment
Fields with * are required