Fiat

Chrysler Automobiles accused of using emissions cheat devices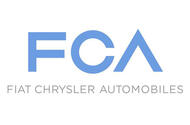 FCA will be accused of using illegal emissions-cheating software on over 100,000 SUVs and trucks in the US
The US's Environmental Protection Agency (EPA) is to publically accuse Fiat Chrysler Automobiles (FCA) of using cheat software akin to that used by Volkswagen in the Dieselgate emissions scandal, according to Reuters.
It's not the first time FCA will have been mentioned in emissions controversies; Fiat had to answer to German regulators last spring, before being accused of using an emissions cheat device in October.
In the midst of the Volkswagen emissions scandal at the beginning of 2016, FCA also released an unprompted statement saying that its cars do not cheat emissions tests,.
FCA cars accused of cheating include both SUVs and pick-up trucks – over 100,000 of which have been sold – with cars sold since 2014 alleged to be fitted with software which 'allowed excess diesel emissions'.
Volkswagen's US emissions scandal has involved the arrest of two senior employees and charges held against five more, who are believed to be in Germany. The manufacturer agreed to pay a $4.3 billion (£3.55bn) fine to US regulators as a settlement.
Autocar is awaiting comment from an FCA spokesperson.
Source: Car
Write

a Comment
Fields with * are required