Ford

Focus RS long-term test review: first report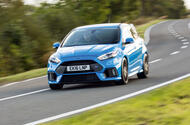 We've finally got our hands on a Focus RS to find out if this fast Ford can live up to its five-star road test billing in day-to-day use
Everyone loves a fast Ford, right?
Indeed, this year has arguably been the year of the fast Ford, with a glorious return to Le Mans, the arrival of the Fiesta ST 200 and the addition of right-hand-drive Mustangs to the UK line-up. For enthusiasts, Ford and its Ford Performance sub-division are very exciting brands right now.
But it's the Focus RS that's of the most interest, for a number of reasons. On top of following its two iconic predecessors (plus all manner of legendary classic fast Fords), the Focus RS also enters a fiercely competitive sector. For around £30,000, rivals include the Honda Civic Type R, Seat Leon Cupra 290, Audi S3, Volkswagen Golf R, BMW M135i and Peugeot 308 GTi 270. All are great cars, packing more technology, speed and enjoyment into the C-segment than would have been thought possible a decade ago.
Much has been said already about the Focus RS's advanced fourwheel drive and torque vectoring, attributes that helped it to earn a five-star road test rating. On top of that, it brings adjustable dampers, launch control and a 2.3-litre Ecoboost engine making 345bhp. To pack all this into a £30,000 car is remarkable, so it will be fascinating to explore each and every part of it as a longer-term prospect.
First things first, though, because ours isn't quite a £30,000 car. Having been launched at £29,995, the base retail price for an RS is now £31,250 (or £31,000 when this one was registered). On top of that, our car comes with a few choice options that will most likely be added by many buyers. Most obvious is the Nitrous Blue paint, a £745 option that gives a much more vibrant look. The RS can appear a little plain in grey or black, and certainly so in the company of its brutish predecessors, so expect to see a lot of the Mk3 RSs in blue to restore the visual drama.
In addition, we have matching painted brake calipers (£100), the Luxury Pack (including power mirrors, rear parking sensors and cruise control) for £1000 and the £1145 Recaro front seats. Previous experience suggests the seats are very supportive but mounted too high, so it will interesting to see how that manifests itself day to day.
You'll also notice the black forged wheels, which add another £595. To these eyes they're another musthave, suiting the car better than the standard wheels. Both are 19in in diameter, a size that still seems rather barmy on a Ford Focus.
That lot makes this RS a £35,000 car, which is a somewhat pricier proposition but still competitive, given the performance. An Audi RS3, remember, with barely another 20bhp and a less advanced four-wheel drive system, is £40,000 before any options are added.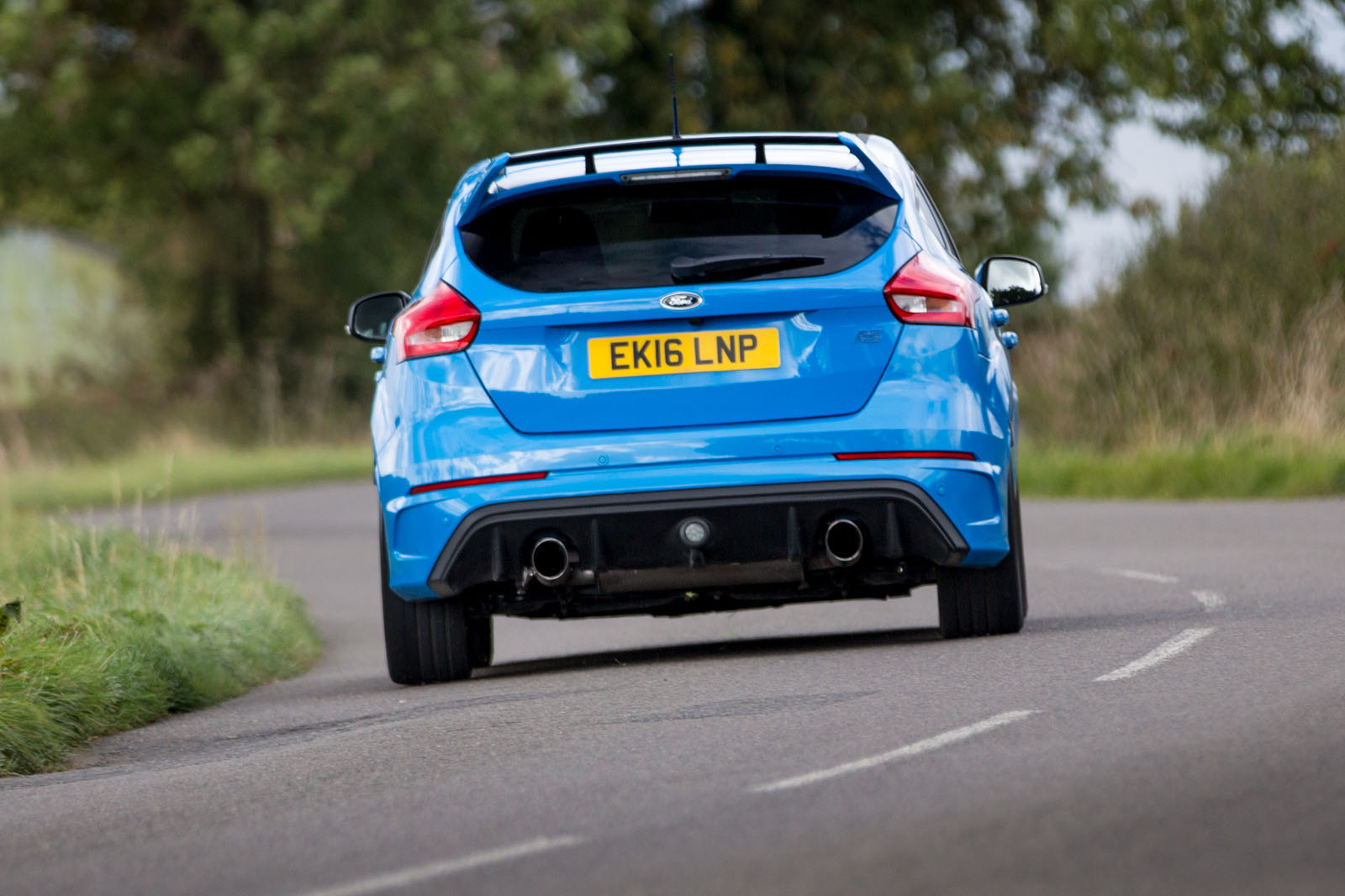 Given the demand for the Focus RS, we've had to wait quite a while to get hold of one. It also means this car already has just under 11,000 miles on the clock. Still, at least we don't have to worry about running it in…
Because when you have three months with a Focus RS, it really is imperative to drive it at every opportunity. Inevitably it will be compared with its contemporaries and will most likely find its way onto a track on occasion, but it also needs to work day to day on the road. Can it feel special at ordinary speeds? And as a more mature hot hatch than the Focus RS has ever been, can it still entertain on those cheeky B-road blasts that define the modern fast Ford?
Initial impressions are largely positive. These will be investigated more thoroughly over the coming weeks, of course, but there's no doubting the Focus's tremendous speed and thuggish character. There's a sense of aggression and purpose to the car, from the way it rides to the way it sounds. Certainly it feels like a more serious prospect han the relatively soft ST, as you would expect.
Early downsides? The seats are most certainly set too high, although there are rumours of a dealer-fit option to address that – and being perched so high up means you spend less time looking at the low-rent dashboard. Interestingly, Ford has already introduced an updated Sync 3 infotainment system that supersedes the £465 Sync 2 in this car; we'll aim to try a car so equipped to see how they compare. The boot seems a little pokey, too.
Despite all that, there's strong demand for the Focus's key, to the point that it will be out of my hands by the time you read this. Whoever's behind the wheel looks set to have a great time, though – but just how great we'll aim to answer soon.
Matt Bird
FORD FOCUS RS
Price £31,000 Price as tested £35,135 Options RS Recaro seats £1145, Luxury Pack £1000, Nitrous Blue paint £745, 19in forged black alloys £595, Ford Sync2 multimedia system £465, painted calipers £100, door edge protectors £85 Economy 30.6mpg Faults None Expenses None
Source: Car
Write

a Comment
Fields with * are required