Formula

1's Jolyon Palmer on his hopes for his second year with Renault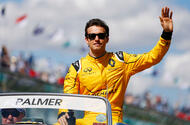 After a mixed debut season as a full-time Formula 1 driver, Jolyon Palmer has high hopes for his second year with the works Renault team
Among armchair Formula 1 experts, familiar questions surround Renault's British driver, Jolyon Palmer, son of UK circuit supremo and former grand prix driver Jonathan.
They're the ones that always follow young racers with famous fathers. Did the name help? Is he quick enough? Does he deserve it? Damon Hill and Nico Rosberg know all about it.
The irony is that by the time any young driver gets to F1, the questions have long been answered – especially in Jolyon Palmer's case, when the rising star has already been champion of F1's ferocious feeder formula, GP2. Palmer doubtless benefited from the fact that his dad runs the UK's best racing school – just as Michael Schumacher learned wheel-to-wheel racing on the family kart track – but the truth is that no one reaches F1 without an abundance of talent.
After a variable start to his debut season as a full-time F1 driver this year, Palmer settled down and raced harder and more effectively than his team-mate, Kevin Magnussen, previously known for giving Jenson Button a hard time at McLaren in 2014. The upshot is that, for 2017, Palmer enjoys a new status: he has been chosen on merit to drive Renault's all-new car beside Nico Hülkenberg, the German veteran of 117 grands prix who was hired in October to increase the team's experience level. And so the scene is set…
I meet Palmer in a welcoming Sussex pub called the Noah's Ark to review the 2016 season and discuss the coming year. He arrives punctually from his place in Clapham, South-West London, at the wheel of his new Renault Mégane RS, which he has hand-washed for our photographs. His father, who has suggested this pub and organised the meeting, arrives at the same time from his office in nearby Southwater.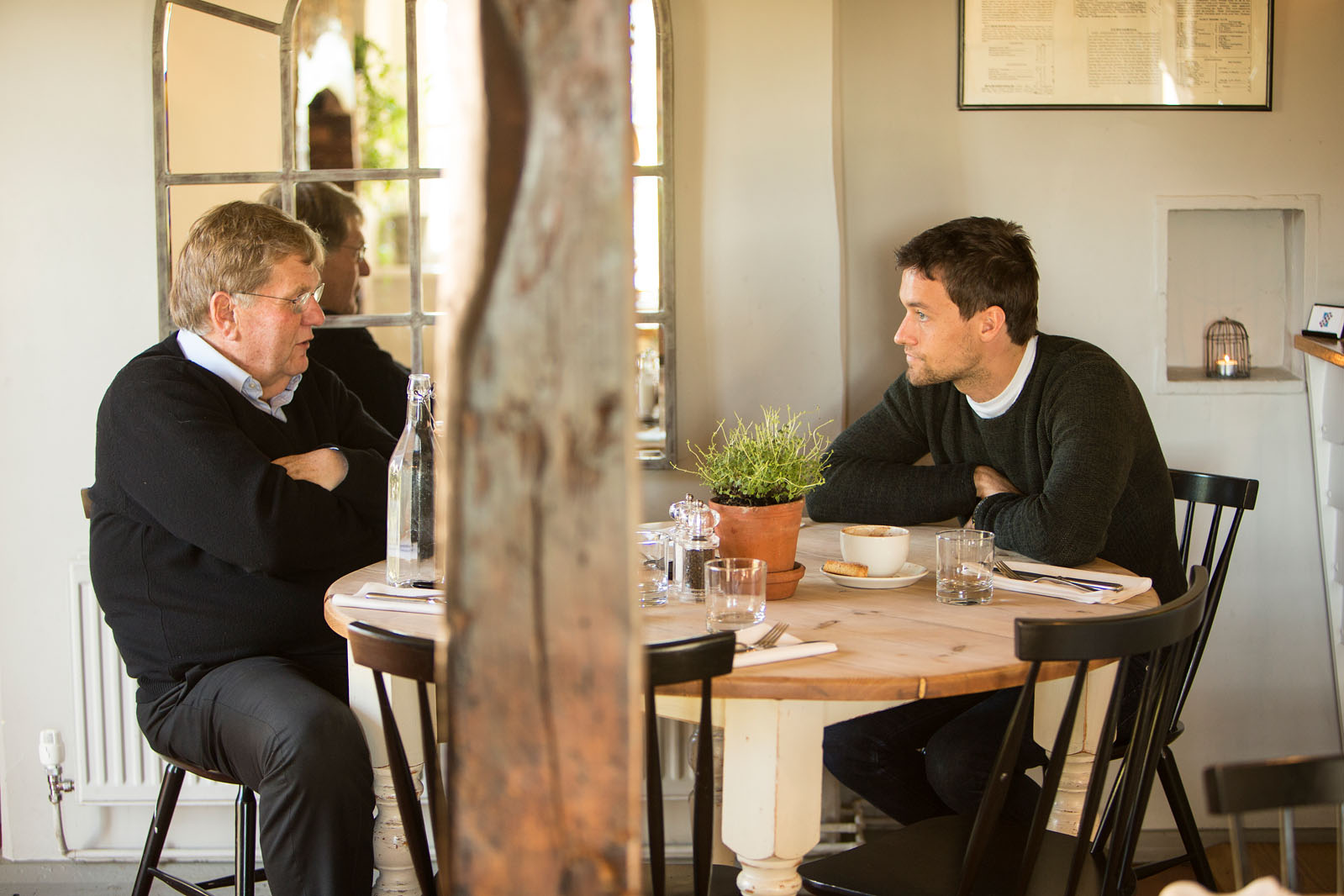 Observing these arrivals (and knowing a bit about parenthood from the inside), I'm intrigued to see who will guide the discussion, but Jonathan doesn't even participate. He's scrupulous about staying out of his son's way, drinking coffee and doing business via a laptop in another room until we've finished talking.
At the outset, I'm pleased that Jolyon takes no pleasure that the F1 season has just ended. We fans don't like weary heroes. He's soon chatting animatedly about how, although he didn't make Q3 (the final-cut qualifying session) at any point this year, he found it fascinating to watch others qualify at the front of the grid. He has none of the familiar airs of the motorsport star – beyond a faintly steely penchant for making sure his point of view isn't missed and a refusal to heap excessive praise on rivals. Max Verstappen is "a very promising young driver", he says, but it's worth remembering that his Red Bull team-mate, Daniel Ricciardo, did better across the season.
Does he have heroes? Fernando Alonso comes closest for being a very complete driver, for the way he nearly always did better in the difficult McLaren-Honda than team-mate Jenson Button, and for previous seasons at Ferrari when he was a championship contender in a car that wasn't title-winning material. Alonso would be Palmer's choice to replace Rosberg at Mercedes ("It's just the sort of rivalry F1 needs"), but he's pretty sure they'll play safe and choose Pascal Wehrlein, who's young, promising and already part of Mercedes' young driver programme.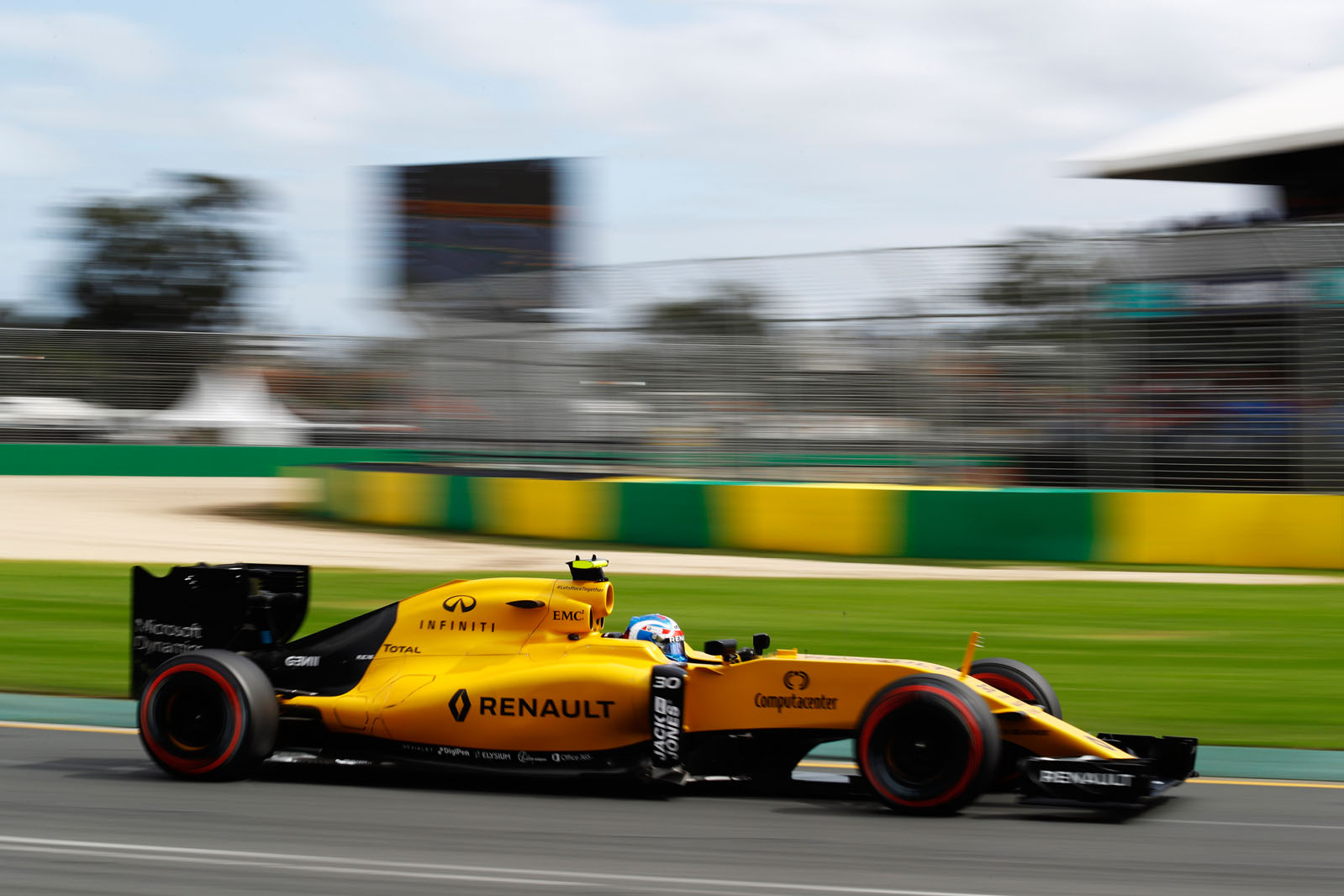 Disarmingly, Palmer gets slightly stuck for words when we discuss what I can only refer to as his normality. "You have two lives in our business," he says. "There's racing life, the glamour and a lot of profile. You get used to it. Then there's the London life I lead with my mates. They think it's cool that I race, but then I just come back and live my life. Of course, there's the training – which is bound to get harder because next year's cars will be faster and cornering loads will be massive – and even at this time of the year I'm in the factory a fair bit, or at least discussing stuff with my race engineer. But you should still be yourself."
Renault's team chiefs told Palmer he was being retained a few days after the Mexican Grand Prix, roughly three weeks after they'd hired Hülkenberg. "We knew they were looking for an experienced driver to replace one of us," says Palmer, "because it was probably quite hard for the team to tell how Kev [Magnussen] and I were doing in a difficult, two-year-old car. Hülkenberg, [Valtteri] Bottas, [Carlos Jr.] Sainz and [Sergio] Pérez were in the frame, and for the other side of the garage, they had Kev and me, with Pascal Wehrlein and Esteban Ocon also under consideration. A lot of media reckoned they'd go for Ocon because he's French, but everything I've heard from the team says they're not bothered with that side of it. Maybe it helps that I speak a bit of French. I'm not fluent, but I can hold my own."
Palmer is still getting used to the way his racing prospects have turned out. "What's happened is a dream, really. For Lotus to become Renault, and for that to mean my first F1 year was with a manufacturer team is just fantastic. Then to be told I'm getting a shot at the future, well, that's exceptional." Palmer reckons it was his performances in the second half of the season, some at far-flung circuits he hasn't driven before, that encouraged Renault to keep him on. "I guess my best race was Malaysia, because I came 10th and scored a point. It was a decent drive, with no mistakes and good pace. But I'm proudest of my drive in Hungary, where I spun out of scoring a point, a massive shame. I managed to pass both Force Indias and was running 10th out of 21. I spun because I was trying to push to stay ahead of Hülkenberg. I got on the marbles and the car was gone almost before I knew it. I guess that's my lost opportunity of the season, too, but I still finished 12th, a fair way up the road from Kev. And the team were very supportive."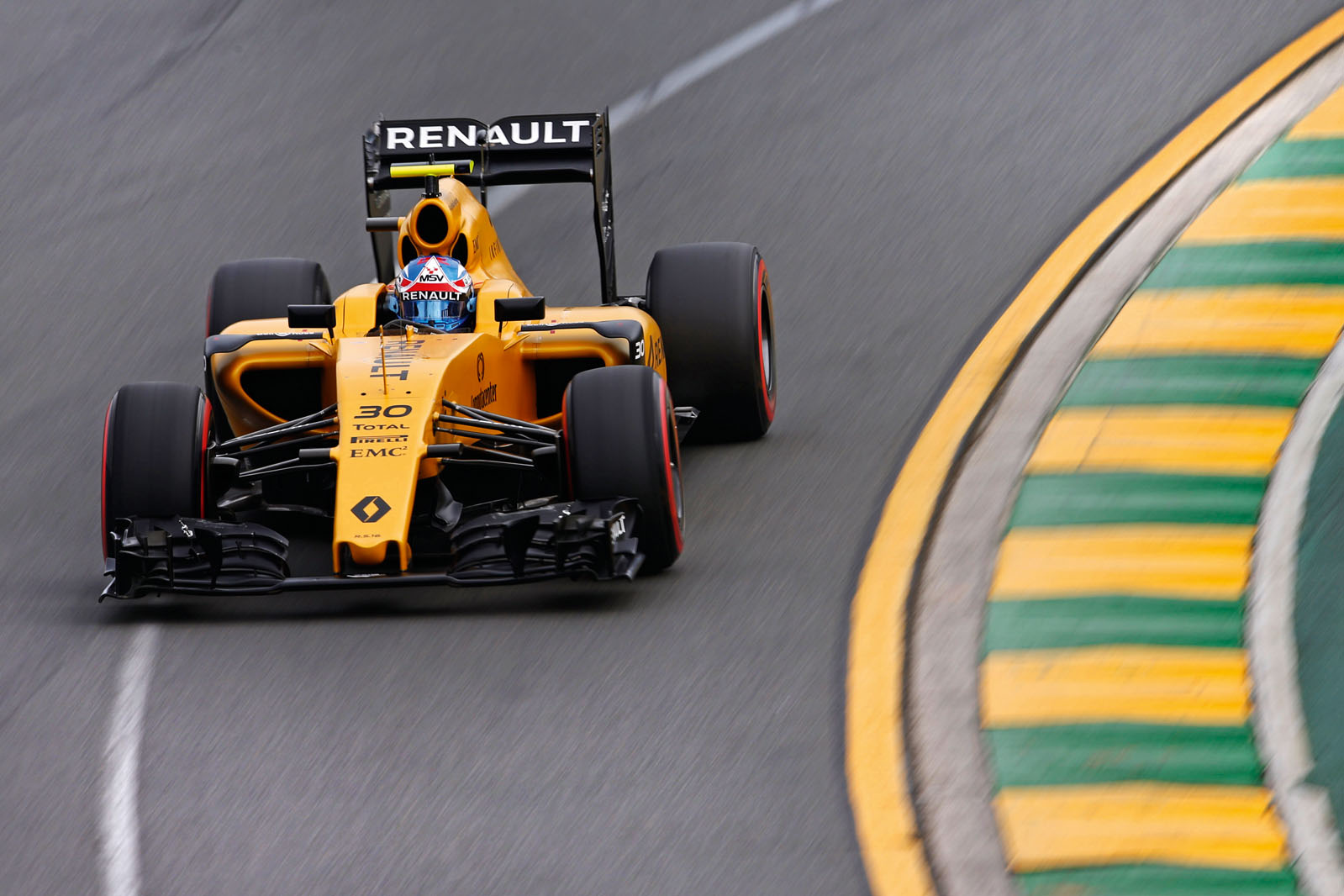 How does it feel, I ask, being on the same track as the great men of F1? How special does it feel? Again, Palmer displays a reluctance to be overawed. "You've got to remember most of us know one another from other racing," he reminds me, "although it's good to get an early chance to show what you can do. I spent half of my first racing lap this season wheel to wheel with Fernando Alonso. In the end he passed me, but it was good to do it. I didn't mind that it was Alonso – he was just another driver – although the thing I did take from GP2 days is that it's helpful to know who's in the other car. If it's Max Verstappen, you look in the mirrors quite a lot. Others you're happier to have behind you. They're all good drivers who can race wheel to wheel, but some force the issue more than others. It's the same when you're trying to pass: if you chuck in a lunge, some drivers are more willing to crash or put in a massive squeeze. Others give in more easily."
Like all comers, Renault's fast-improving team will have an all-new car for 2017 that incorporates the biggest suite of technical changes for years, principally wider tyres and far more downforce. This is expected to put the Enstone-based Renault team on a far better footing against its rivals than this year's hand-me-down Lotus. And the Renault engine is expected to have the same power as Red Bull's TAG Heuer-badged unit and a very similar output to Ferrari's, if still a bit behind Mercedes.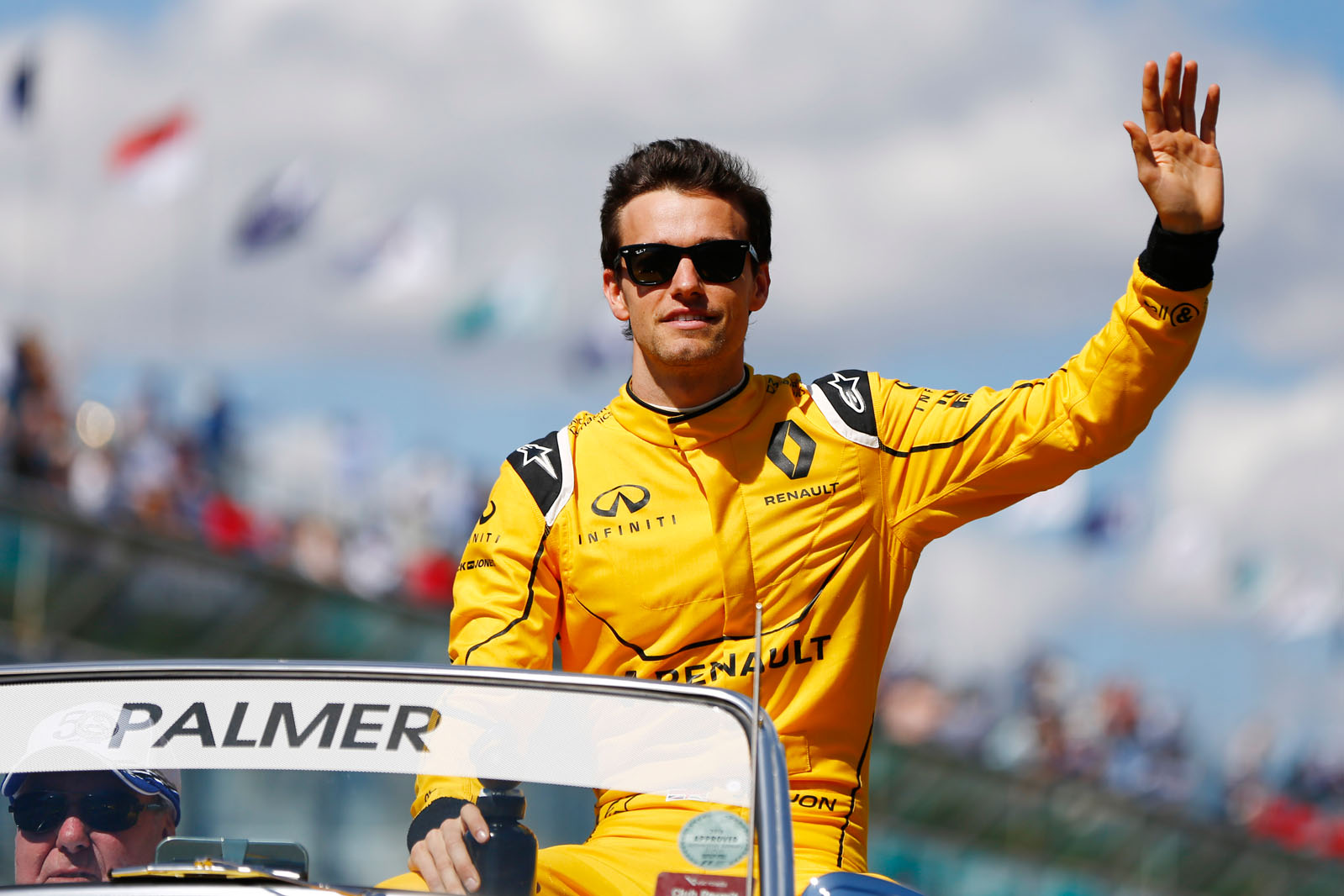 F1 cars will be much quicker on every circuit in 2017. The predictions say the margin will be 5sec a lap, although the initial margin will probably be more like 3sec, because Pirelli will start conservatively with the tyres. Quicker times will come from the extra downforce, says Palmer. The cars will corner faster but be slower down the straights, because of the extra drag. But they should stop even quicker. Engine rules won't change, but there will be an emphasis on driveability.
"The monumental torque of these cars means the gear you're in is less sensitive than it used to be," Palmer says. "With the old V8s, you had to be pulling 15,000rpm to get moving. Down around 12,000, you weren't going anywhere. Now – and next year – the power is huge when you come out of a corner. You can't just bury your foot. That's why the work on driveability is so important. If you ask for 70%, you need to know you'll get it, but with these complex power units, the engineers have to do a lot of clever stuff to make it happen."
Where will Renault finish? "We think the top three – Mercedes, Red Bull, Ferrari – will continue to lead, but we can fight in the next group with Williams, Force India, McLaren and maybe Toro Rosso. We want to be fighting for points in every race."
What about a podium? "I dream of a podium," says Palmer. "Obviously, everything's up in the air at present. You can't know how others are doing. If we scored a podium, it would have to be the result of a perfect race. But if Force India can get two of them in 2016, we can do it next year. That's what I feel right now, anyway…"
In other motorsport news…
Motorbase retains Jackson and gains Shredded Wheat support in BTCC
Understanding the dark art of downforce
The story behind Formula 1's greatest photo
Source: Car
Write

a Comment
Fields with * are required