Group

test: Britain's best radio-controlled cars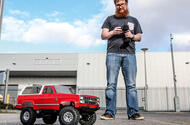 Four radio-controlled cars go head to head to see which merits a front-row position under your Christmas tree
The radio-controlled car has long been one of the most eagerly awaited of presents. Computer games may be more popular than ever, but there's something deeply satisfying about having a model of your favourite car that you can build, drive and upgrade.
Because it's Christmas, we've got four cars in to test. They range from the entry-level Tamiya Honda NSX to the massive 1/6th-scale Losi Audi R8 LMS. Although two come ready built, all are 'hobby grade' radio-controlled (RC) cars that can be repaired no matter how badly you crash them.
It also means that even the cheapest car here is good for 20mph, with the potential to go much faster. If you really get hooked, there are clubs up and down the country that cater for those who want to race, do a spot of scale green-laning or even play truck driver.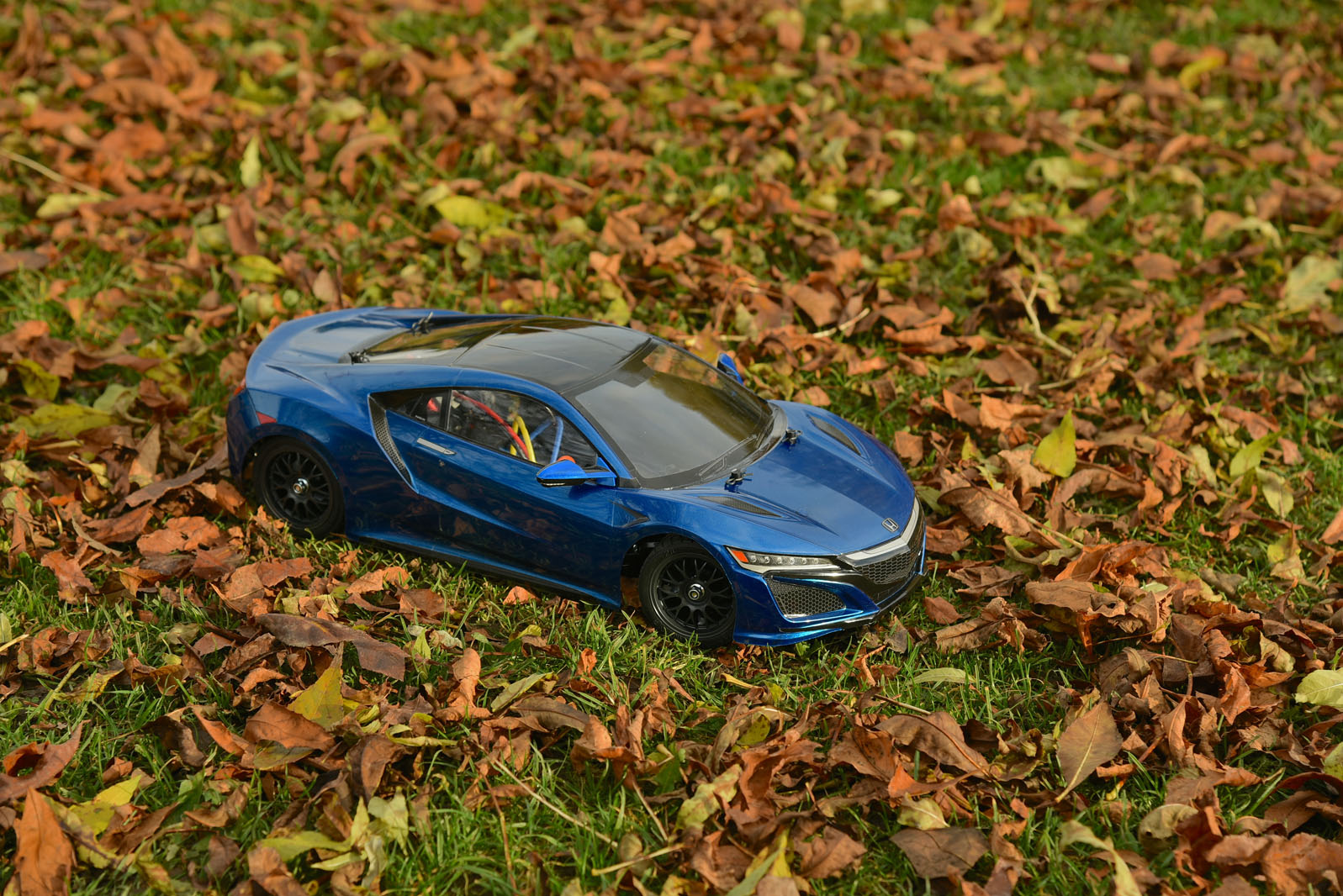 For many, it'll be a Tamiya kit that provides a gateway into the hobby. As I'm a total RC geek, I decided to hand the 1/10th-scale TT-02 Honda NSX to a complete beginner: my wife. With minimal assistance, it was built over four evenings. Once complete, it made its maiden voyage around our lounge, shrugging off a fairly severe hit against a wooden table.
Underneath the rakish NSX bodyshell sits Tamiya's TT-02 chassis – complete with four-wheel drive, geared differentials and a mid-mounted electric motor. It may be titchy and predominantly plastic, but it can teach you a surprising amount about the workings of a car. Buy a few upgrades and you'll have adjustment for camber, toe, ride height, springs, dampers and track widths.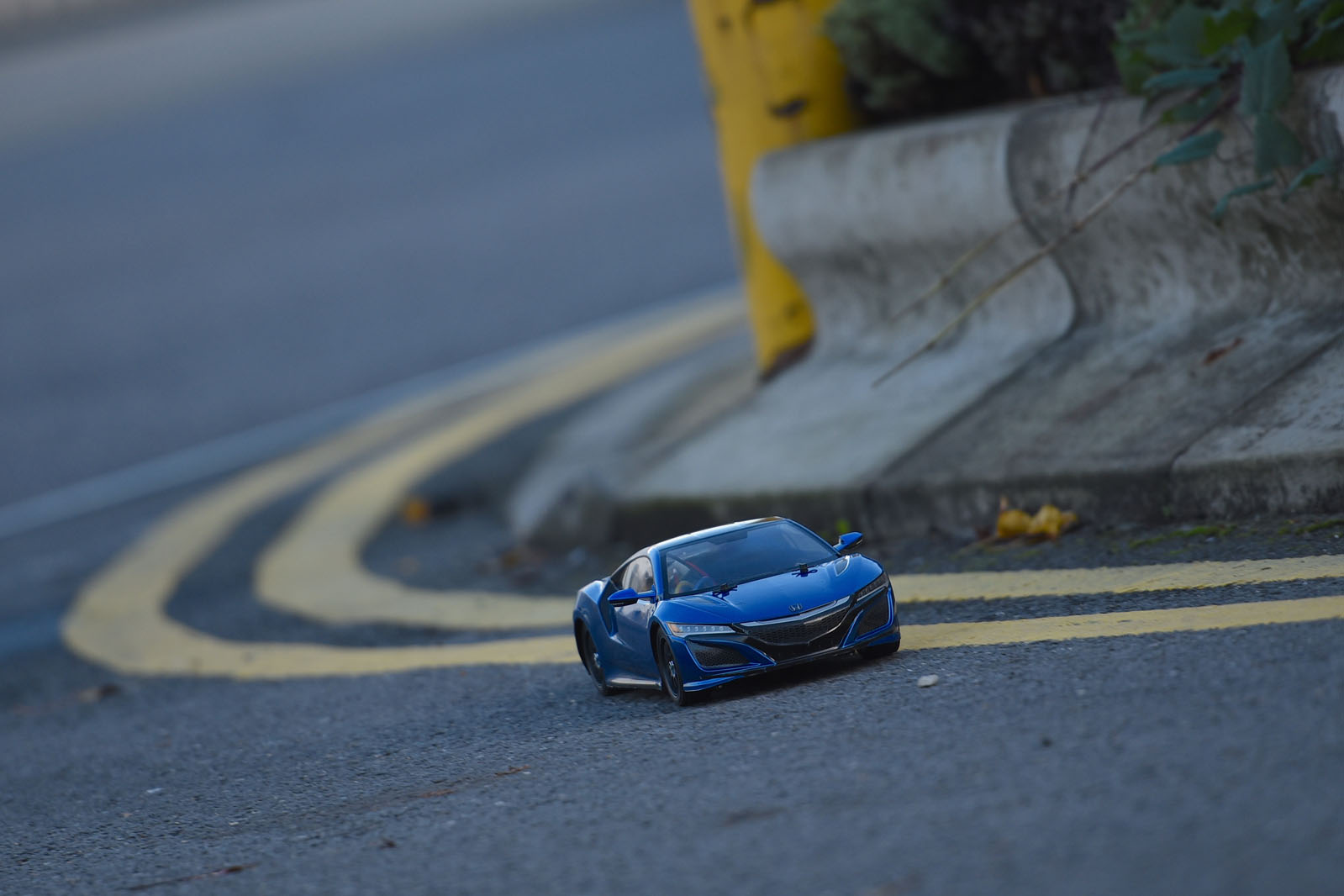 As a standard car, it proves rapid compared with toy-grade RC cars. Even on hard standard tyres, it finds decent grip and can be persuaded to perform lurid slides on slippery surfaces. Should you be on asphalt, the NSX exhibits a twitch of low-speed oversteer, although understeer is the main handling trait. If that's too tame, upgrade motors are available.
Next up is the 1/10th-scale Vaterra Ascender Chevrolet Blazer, a 'scale' 4×4. The chassis is designed to mimic the ladder frame of an old-school off-roader and you also get solid axles front and rear supported by three and four-link suspension respectively.
Building the Blazer proved much trickier than the NSX. Partially that's down to the added complexity of the chassis, but a more confusing instruction manual didn't help. Even as an RC veteran, I was left scratching my head on a couple of occasions.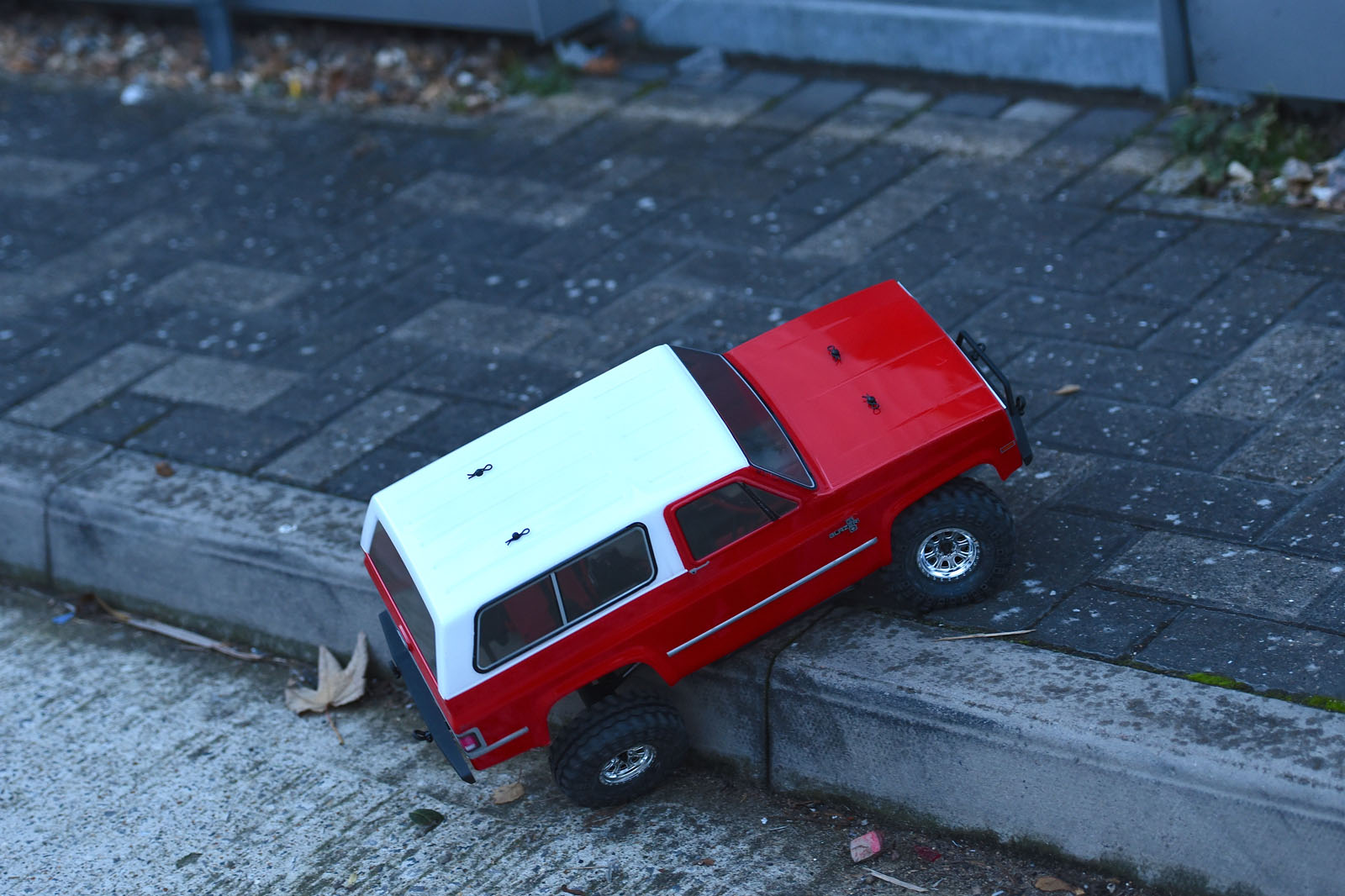 It's worth the effort, though. Not only do the chassis and body look great, but the suspension has loads of articulation, too. Throw in soft compound off-road tyres and you have a 4×4 that's every bit as capable as it looks. Although upgrades are available, we'd argue that there isn't much more you could do to improve the off-road performance, apart from make it less prone to overturning. Compared with other similar models out there, it's also good value.
For some, the Blazer will just be a bit too slow and ponderous. If you want something that's happy on dirt or asphalt and capable of serious speed, the HPI WR8 Flux Ford Fiesta in Ken Block colours might be right up your street. Being 1/8th scale, it's a bit bigger than the NSX and comes with much more rugged running gear.
It comes ready built with a powerful brushless motor, and with a decent battery pack, it's capable of more than 60mph. All that power makes it very easy to act like a hoonigan. Drifts and doughnuts are a throttle twitch away on loose surfaces, so you really can play at being Ken Block. It's an absolute riot but is best left for those with some prior experience or a very large space and nothing to hit.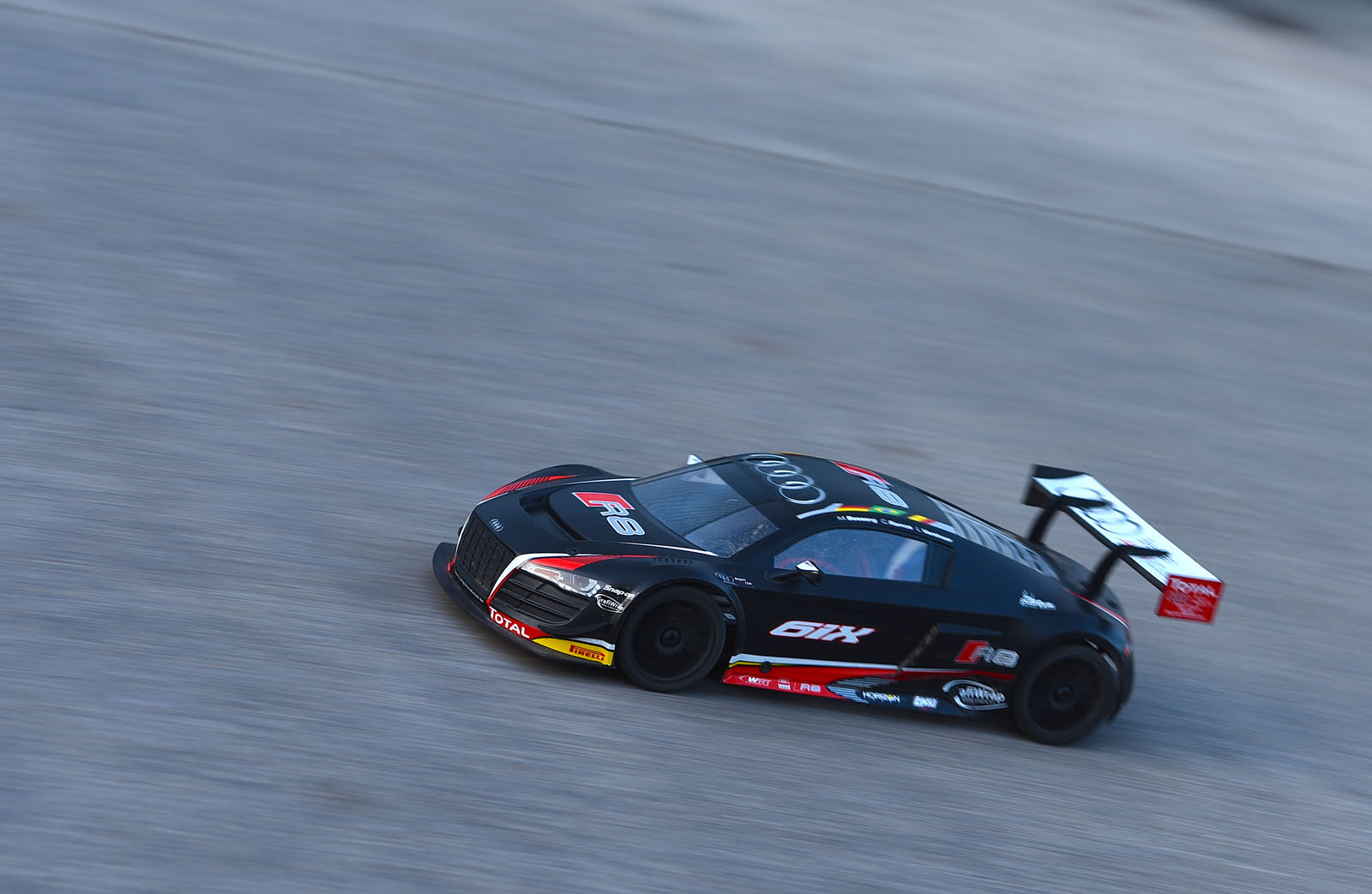 If you really must have the ultimate RC toy, the Losi 6IX Audi R8 LMS may very well be it. At 1/6th scale, it dwarfs even the Fiesta and seems even faster. If you want a graphic demonstration, keep an eye on our YouTube channel for a race against a real Audi R8.
The secret to the performance is a motor that's almost as big as a coffee cup and a pair of 11.1V batteries. Like the Fiesta, it'll shred tyres quite happily but, if anything, it's almost too lairy. Even with the traction control (yes, really) turned on, it'll spin its wheels at 40mph-plus if it's damp.
So which one is best? The Blazer is great fun if you have particularly demanding conditions but is out of its depth on asphalt. The R8 is shockingly fast, although you need a huge area to run it on and it is very expensive. The NSX certainly appeals, with its upgradability and keen price, but is a little sluggish as standard. That means the Fiesta's mix of pace, usable size and relatively reasonable price takes the win. 
Building our models
It might be tempting to buy a ready-to-run model to get a quick fix on Christmas day, but we'd argue that the building is just as much fun. You won't need lots of tools, just a decent screwdriver, side cutters, long-nosed pliers and a knife.
Most kits will provide more specialised tools, such as tiny allen keys and box wrenches for titchy nuts and bolts, along with grease for lubing up drivetrain components.
The best bit? When you inevitably crash and break your new toy, you'll know exactly how to fix it.
Tamiya TT-02 Honda NSX £125
Radio, battery and charger required; 20mph top speed; 10-minute run time.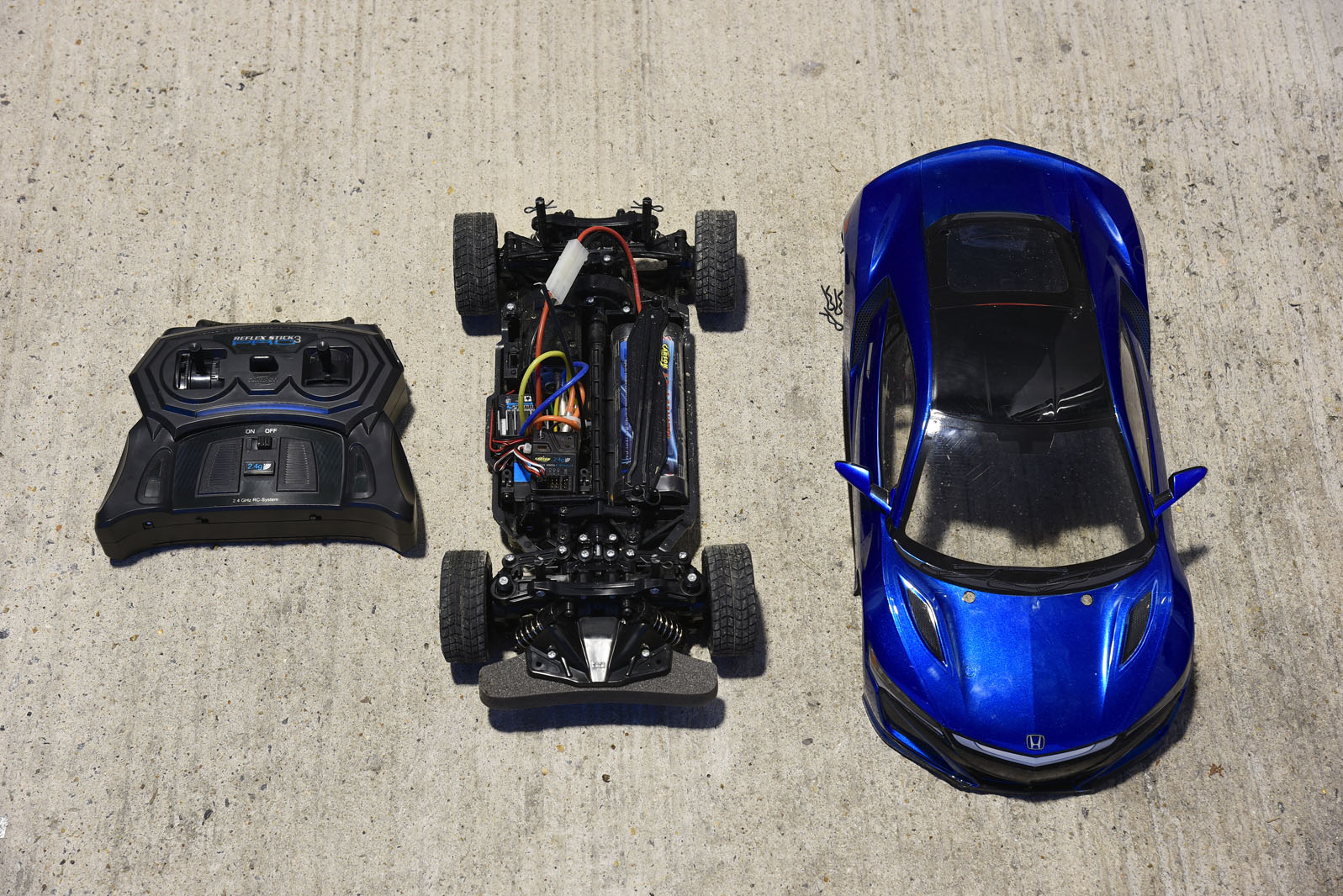 Vaterra Ascender Chevrolet K5 Blazer £269.99
Radio, battery, motor, speed controller and charger required; 10mph top speed; 30-minute run time.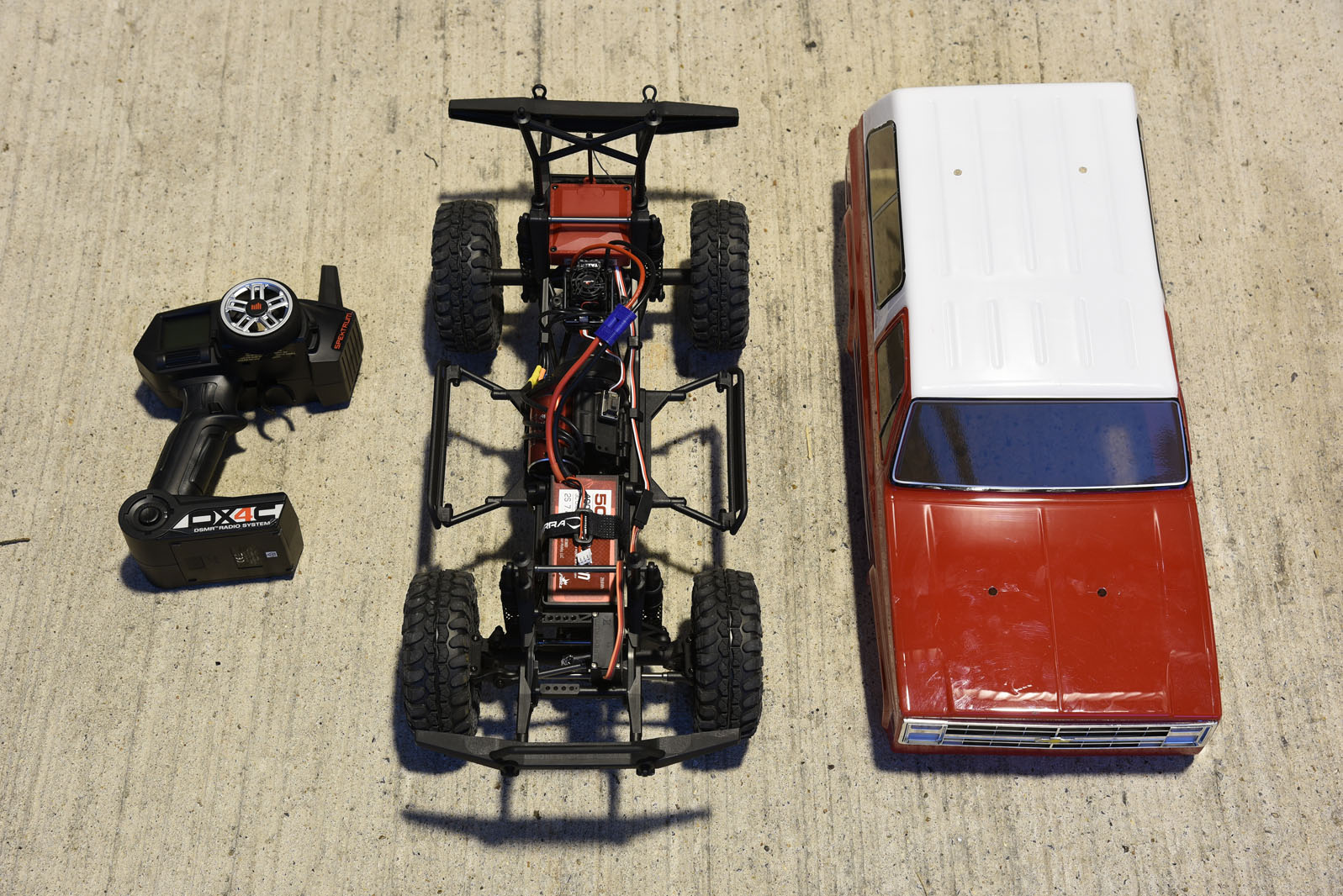 HPI WR8 Flux Ken Block Fiesta RX43 £429.99
Battery and charger required; 60mph-plus top speed; 15-minute run time.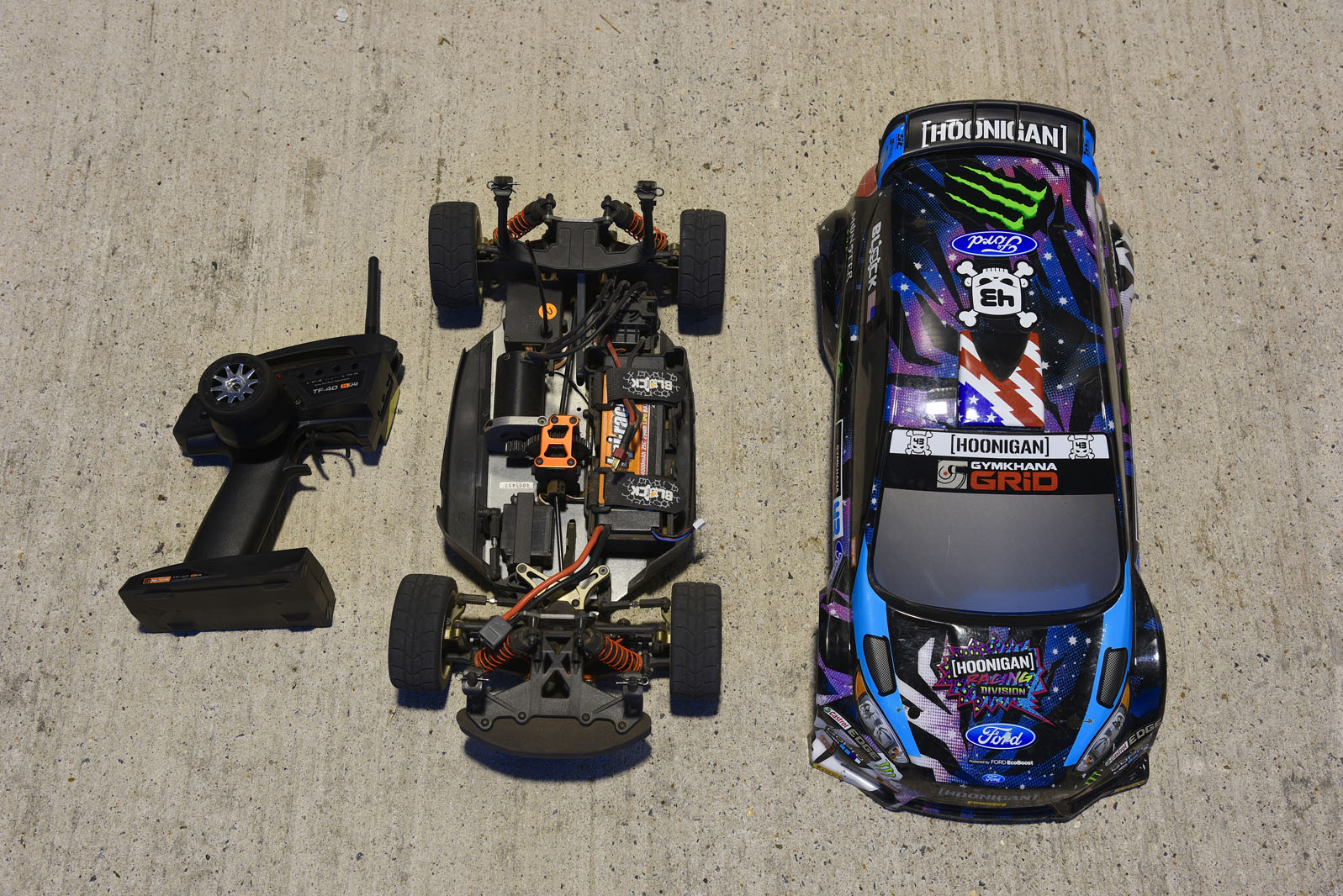 Losi 6IX Audi R8 LMS £970.99
Battery and charger required; 60mph-plus top speed; 15-minute run time.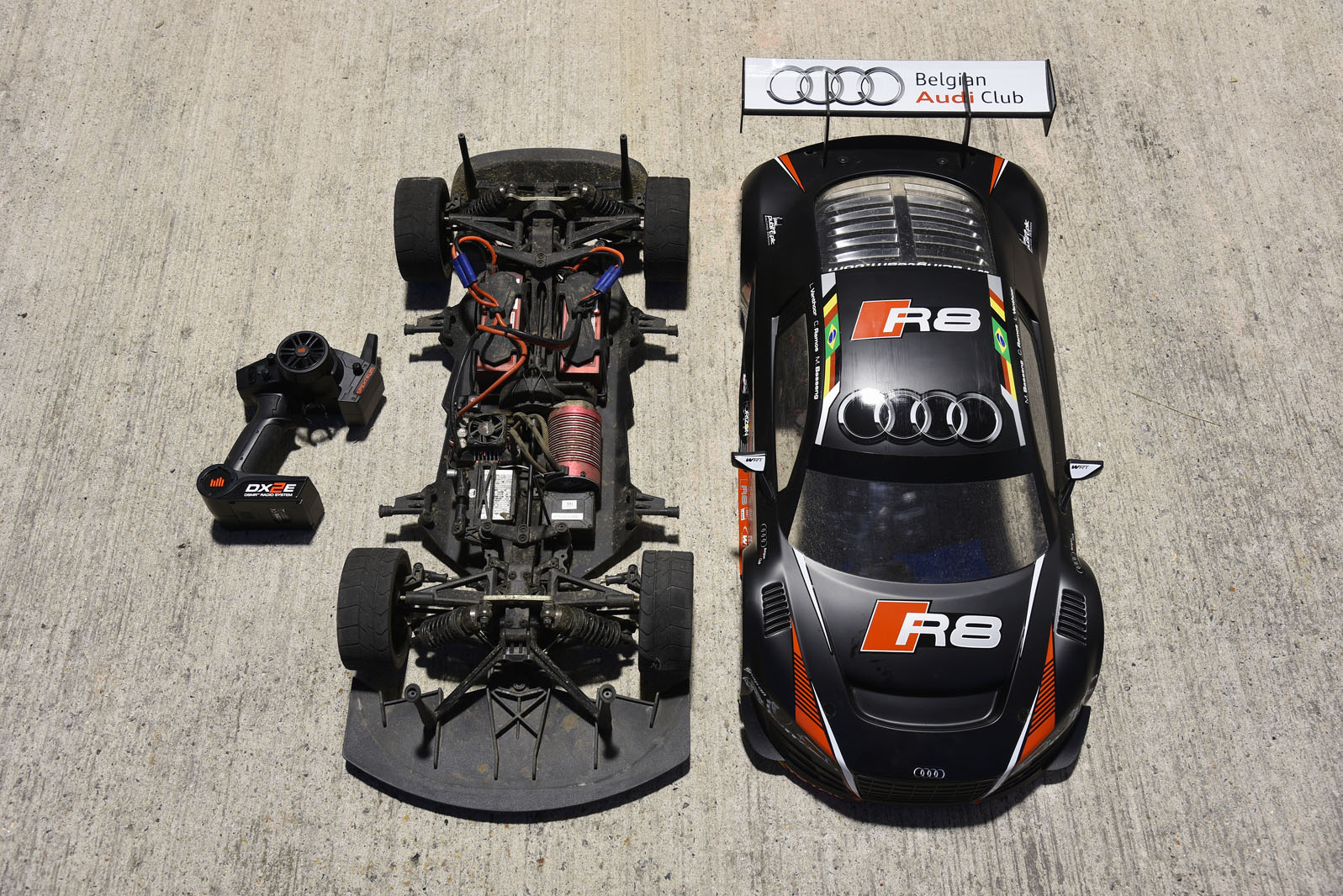 What are the best options for your little one?
'Start 'em young' is a phrase that's applied to all sorts of things, from music to motorsport. What better way to enthuse the littlest of future drivers by getting them behind the wheel as early as possible? They can get started at the tender of age of two with one of these mini models from three iconic motoring brands. 
BENTLEY HERITAGE RACER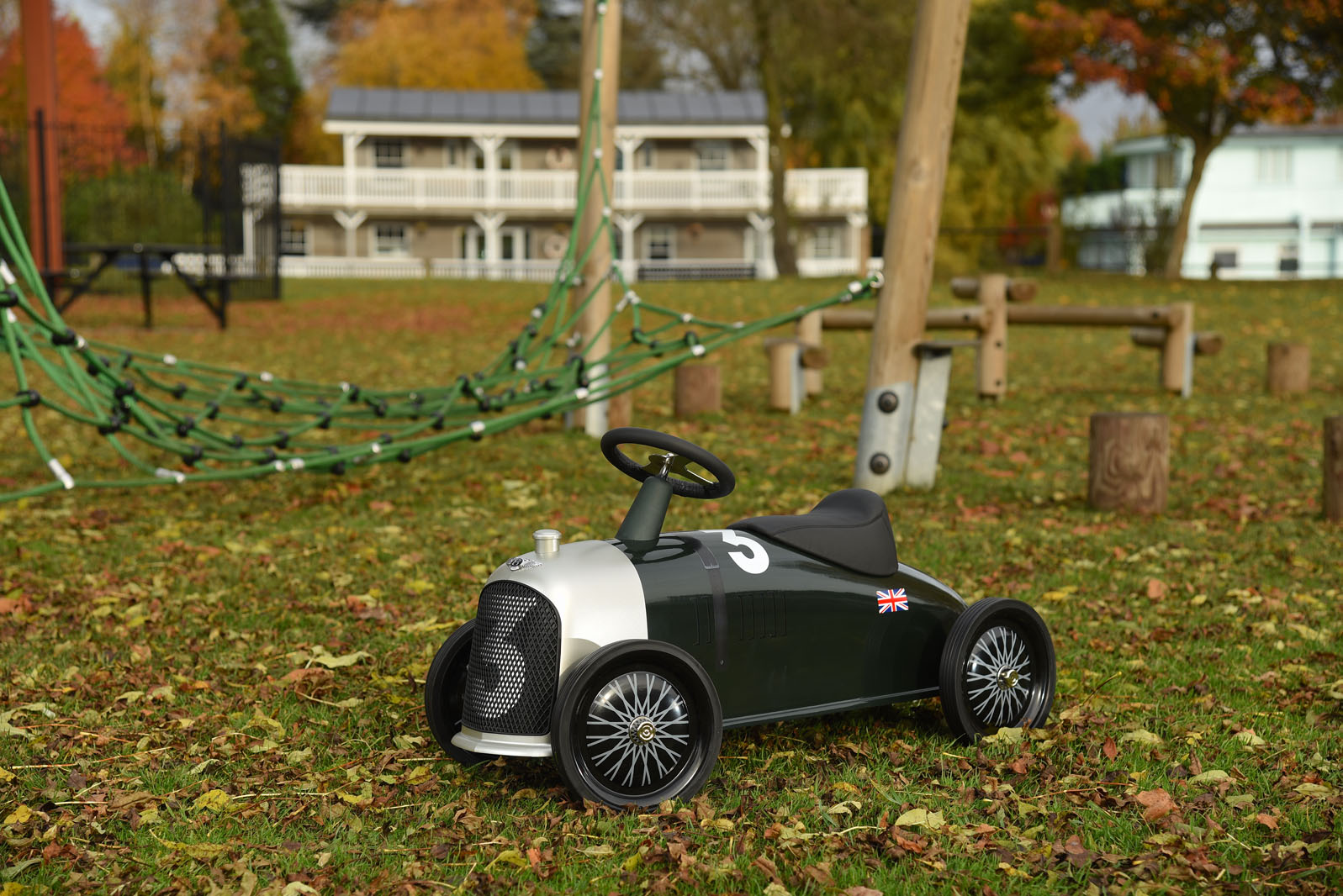 The Bentley Heritage Racer is a great toddler's starter car. Inspired by the Bentley Boys 4.5-litre racer that won Le Mans in 1927, it has been handcrafted from steel and sprayed in British Racing Green paint. It also has an exquisitely stitched leather seat and steering wheel and an authentic-looking mesh grille.
Details that give it a proper Bentley air include the painted-on black bonnet strap and chunky bonnet mascot. It's a ride-on car without a motor that's suitable for children aged two and upwards.
Price £195 From shop.bentleymotors.com
BOBBY-AMG GT S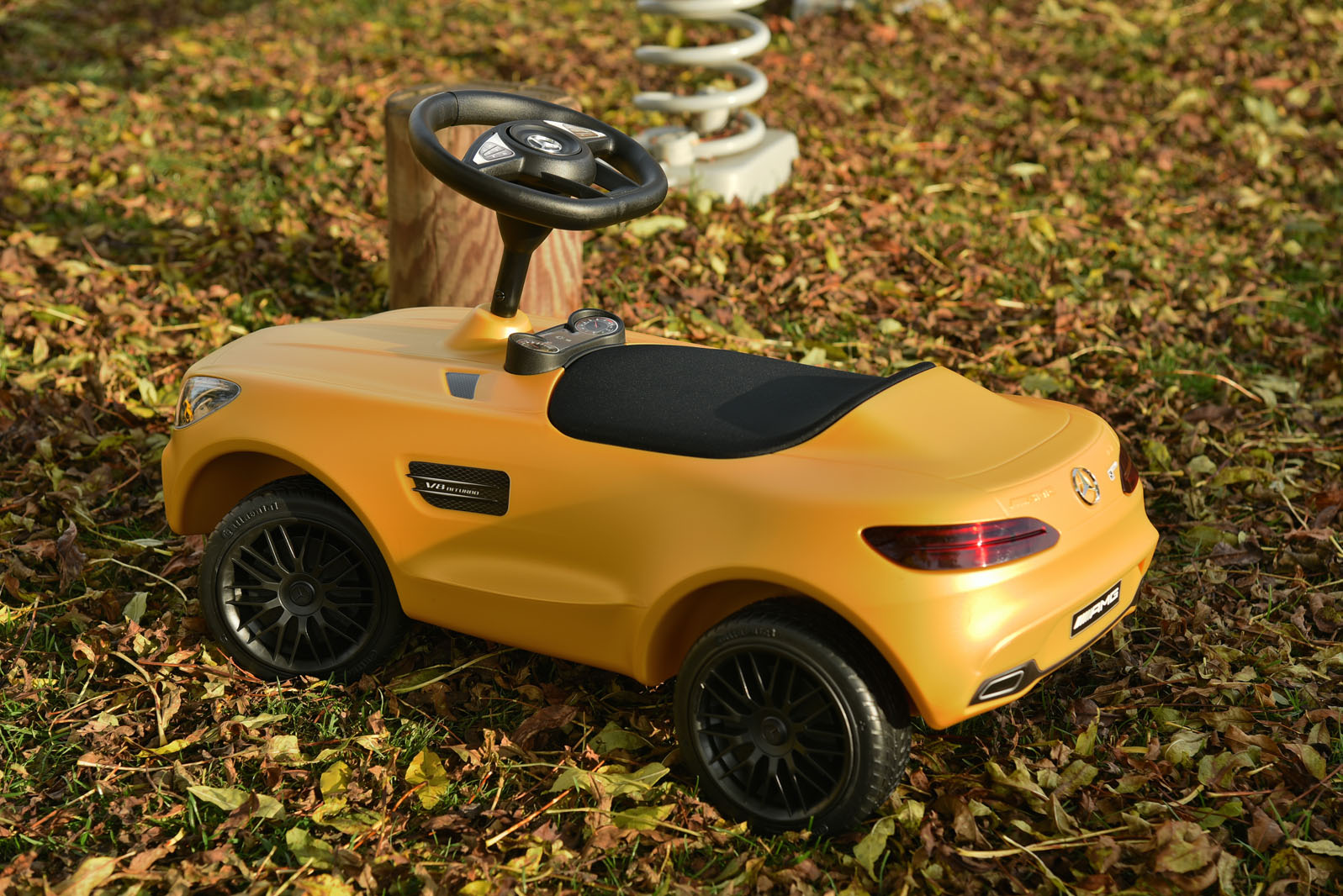 This small, lightweight ride-on is based on the Mercedes-AMG GT S sports car and wears 'whisper' tyres and black cross-spoke rims that are similar in design to the forged wheels of the real thing. It has working clear-lens LED headlights and taillights and a padded foam seat.
The Bobby-AMG GT S may not look as plush as the Bentley equivalent, but its plastic bodywork is possibly better suited to minor home and garden collisions, and the front wheels turn for added manoeuvrability. It's available in silver or Solar Beam yellow.
Price £165 From shop.mercedes-benz.com
McLAREN EV P1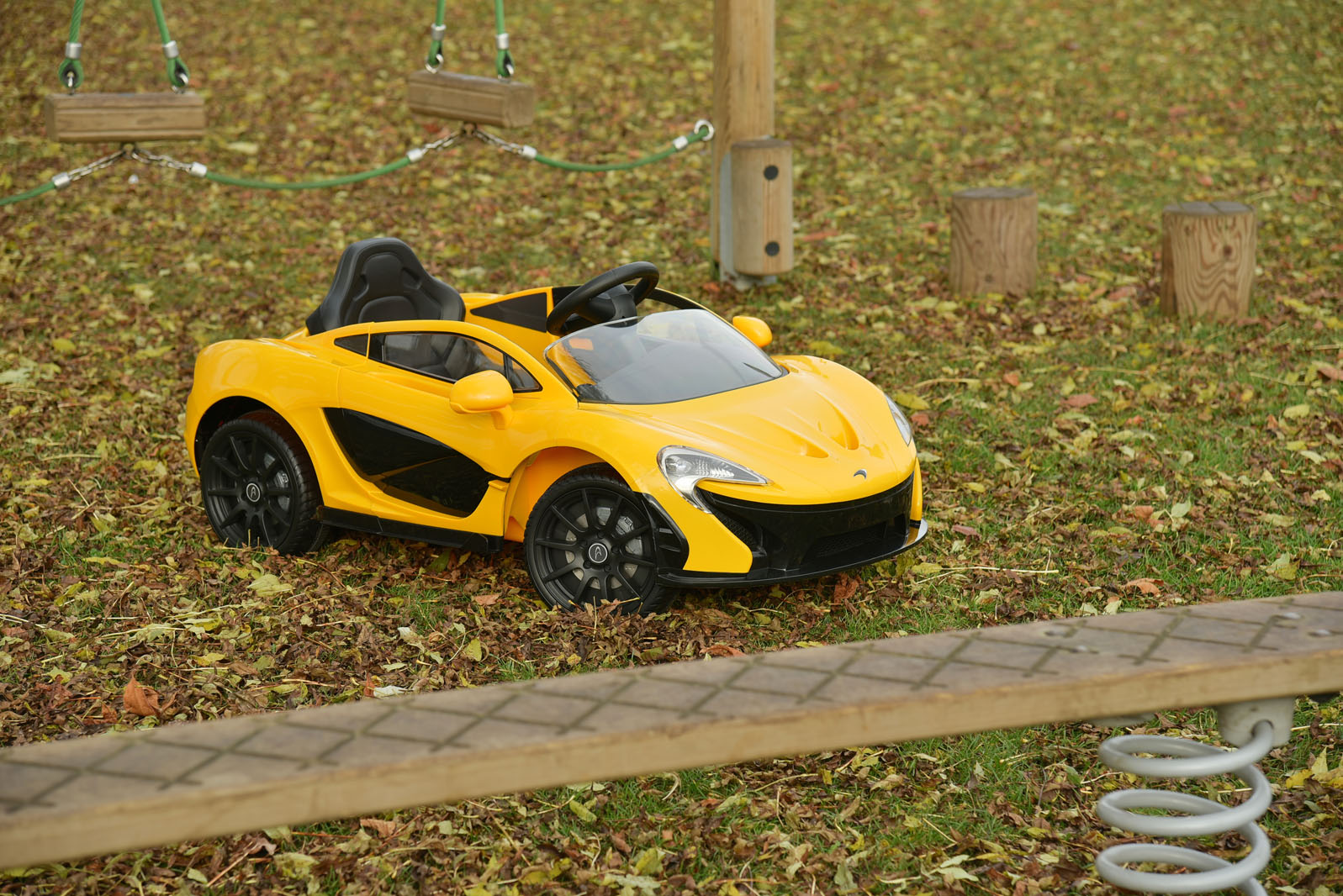 This has to be the ultimate budding car enthusiast's Christmas present: an electrically powered P1 with a central driving position and dihedral doors, just like the real thing. It's suitable for three to six-year-olds and has a top speed of 3mph, which it can reach in just two seconds.
Special features include a stop/start button on the dashboard and an MP3 player and audio system pre-programmed with nursery rhymes. Unlike the grown-ups' original, it's only available with Volcano Yellow plastic bodywork.
As well as being driven, it can be operated via a remote controller, so parents can join in the fun too.
Price £375 From selected McLaren Automotive retailers
Source: Car
Write

a Comment
Fields with * are required