Honda

reveals 3D printed electric car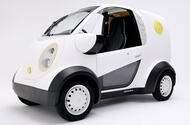 Honda has collaborated with tech company Kabuku to produce its first 3D printed electric car
Honda has showcased a 3D printed car with an electric engine, produced jointly with Japanese tech firm Kabuku.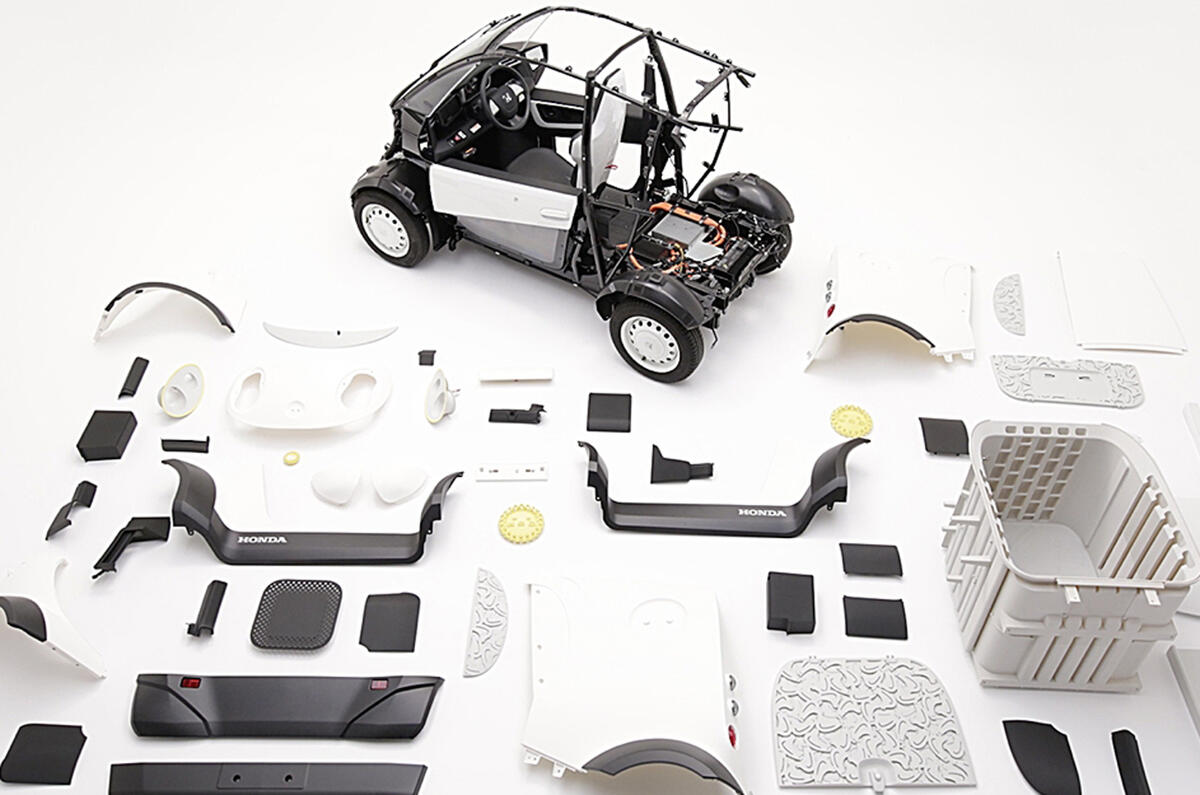 The car is of a similar size and, to some extent design and layout, to the Renault Twizy, except the rear passenger seat of the Renault is replaced by a cargo area, which makes the Honda a single-seater.
Read the full review of the Renault Twizy here
Underneath, the car uses a lightweight framework to keep weight down, while much of the car's bodywork is 3D printed. Honda and Kabuku claim that the 3D printing process reduces the cost and time of production and that the prototype is ideal for mass production.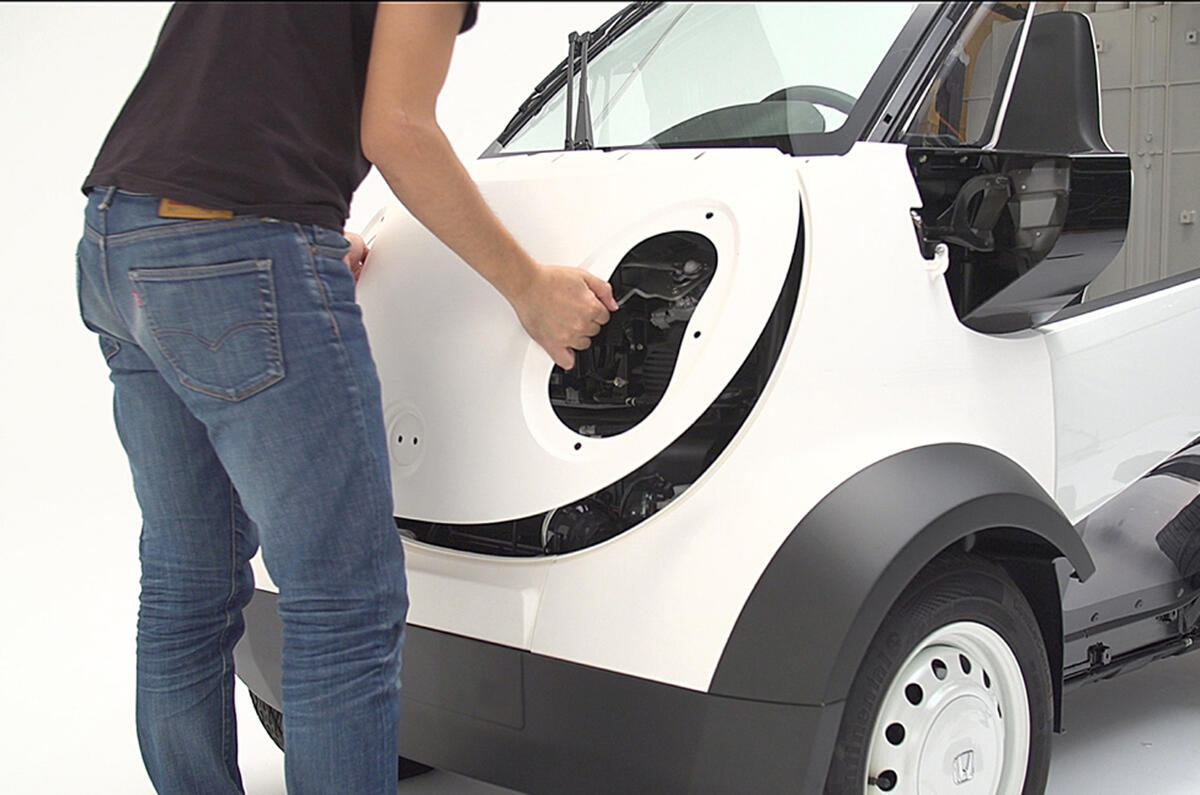 The car's micro-van setup and compact electric vehicle architecture mean that its intended purpose is for local couriers. Honda and Kabuku did not provide a range for the car.
Read about Gordon Murray's flat-pack van here
Usage for the car could easily be altered though, according to Honda and Kabuku, because the design is quickly customisable, and its altered components can be quickly produced thanks to the 3D printing technique.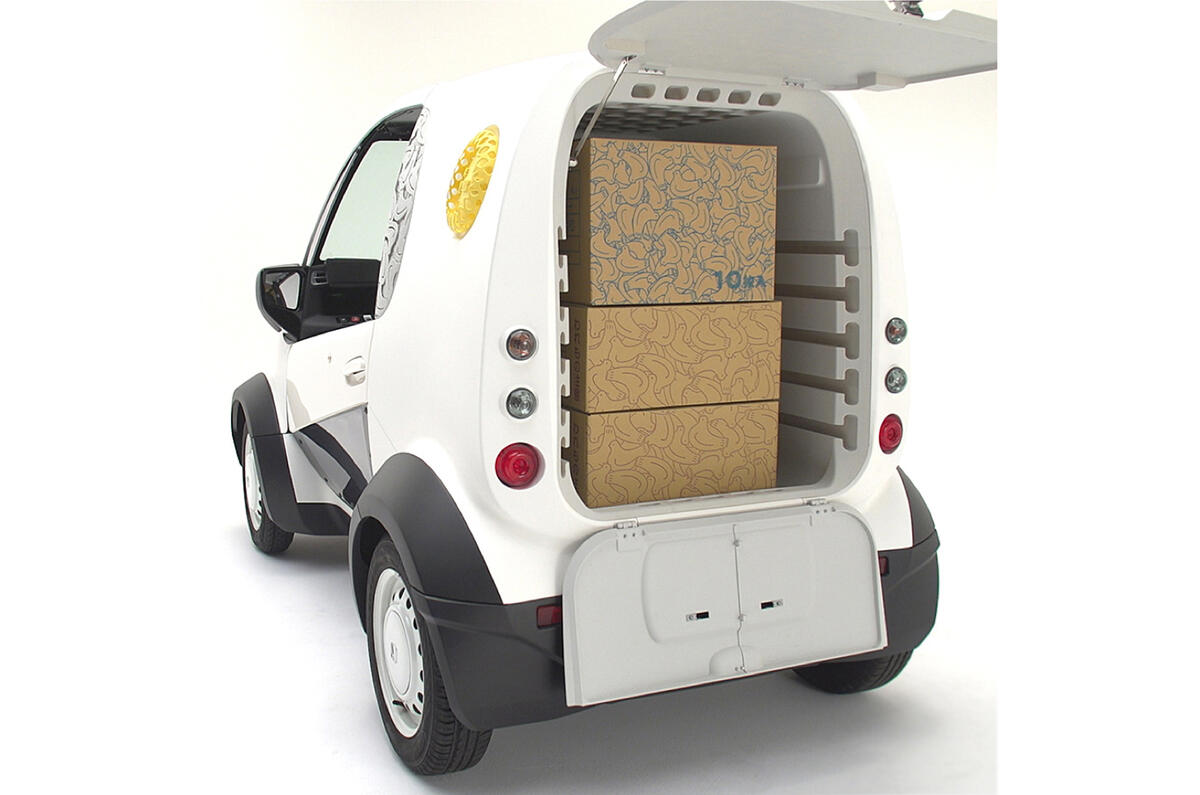 It's also as yet unnamed, but will make its full debut at the Japanese tech exhibition, CEATEC 2016. 
Source: Car
Write

a Comment
Fields with * are required