How

to make a people's car from scratch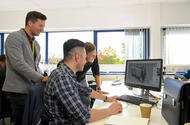 What exactly is involved in turing a bunch of ideas for a new car into three-dimensional reality? We find out as we create a people's car for 2025 and beyond
There can't be a car lover alive who hasn't dreamed of building a car of his or her own. Most will never get close to it, but that doesn't prevent the conceit lurking within us that, given the tools, we could do it better than the professionals.
We never could, of course. Just understanding the legal constraints on a modern car design is years of work for dozens of people – and that's before you start studying the true needs of customers in a big market sector, or creating something decent at a price they could afford. The process needs a depth of expertise we simple users just don't understand.
Read about the (new) original people's car – the Volkswagen Beetle – here
That's why we dreamed up this project: to understand and help you to understand more about how a car is created. It's complex, so we're dividing the exercise into three parts published two weeks apart. It will culminate in the reveal of a comprehensive set of digital illustrations and a real, live, three-dimensional model in our traditional Christmas double issue in three weeks' time…
In this first tranche of the story, we discuss the key parameters of the project, the creative team, some early design and engineering decisions and the name we've chosen for the car. Next time, we'll get much more serious about dimensions, design and mechanicals. In the third piece, you'll hear about the final detail of the job, the kind of info that – for the sake of a billion or so – could take our car to production.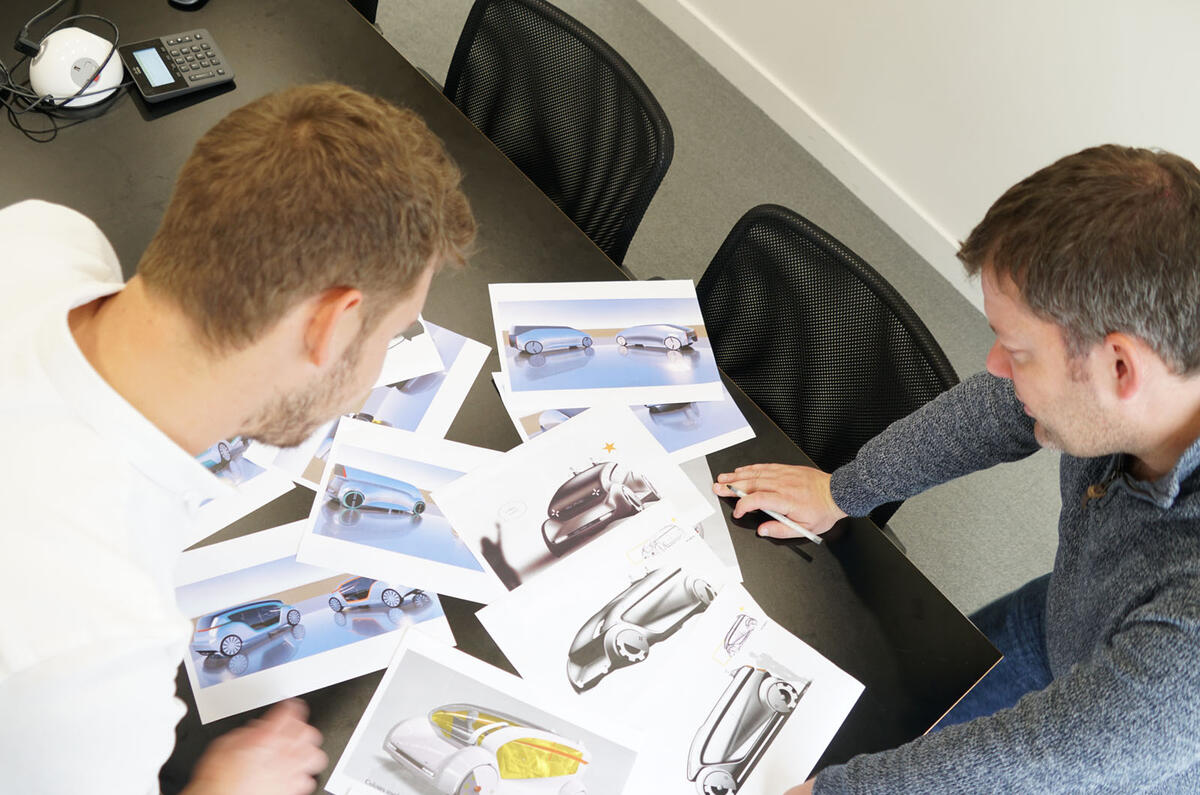 Project parameters 
It would have been too easy to propose some other-worldly 200-off supercar. Such creations don't have to please many people, there's no requirement to meet the cost and weight constraints of ordinary cars, they can cover a multitude of sins with spectacular shapes and high horsepower numbers, and they usually benefit most from low-volume get-outs on crash testing and clean air legislation. In short, they hardly belong to the real world.
Hyundai claims its new i30 is the new 'people's car'
Instead, we chose something immeasurably tougher to build: a C-segment car in the Volkswagen Golf or Ford Focus mould, with its core technology targeted towards the years beyond 2025. That would require us to take a view on powertrain spec and purchase cost, on passenger layout and crash safety, on construction materials and thereby on overall weight. And above all, to speculate on how far 'ordinary' technology might progress over the next decade. Our original plan was to build…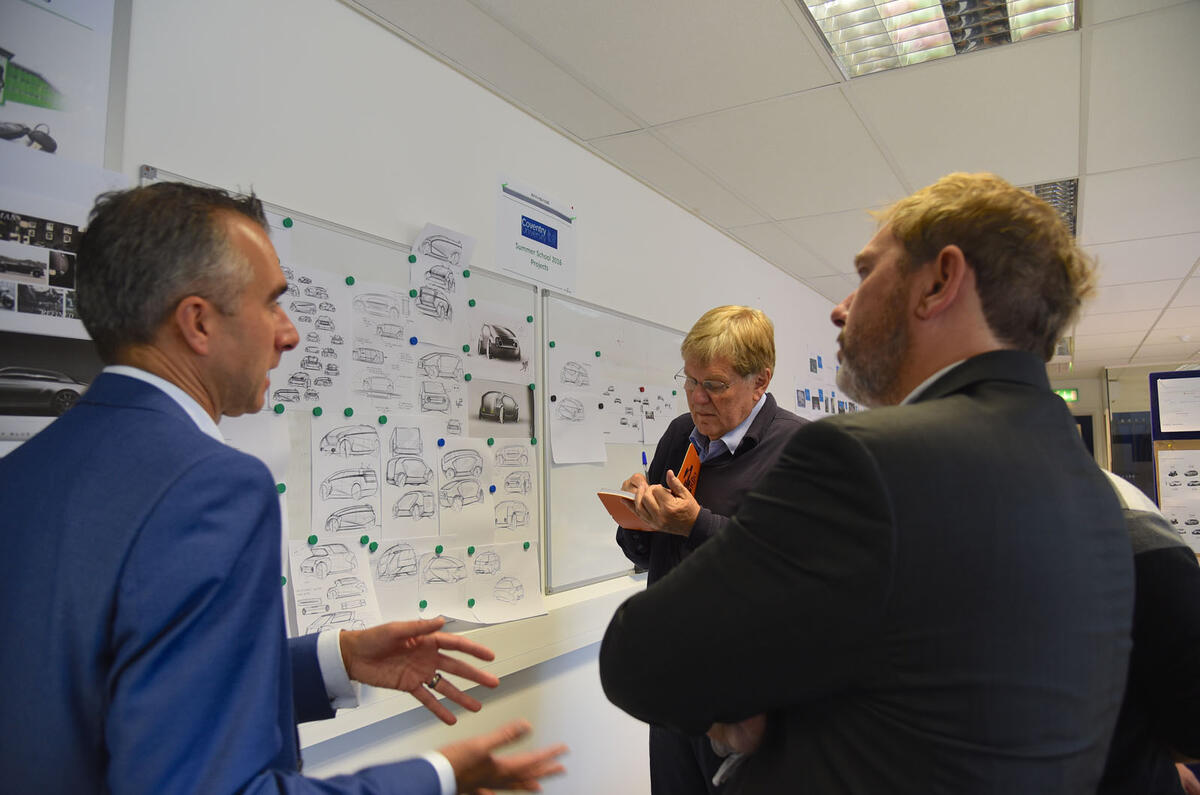 – A C-segment saloon car that can serve the needs of most European motorists in 2025-2030. In effect, a new 'people's car'.
– An affordable range-extender – but discuss powertrain options.
– Unmistakable modern styling capable of making an instant impact but resisting aggression – the way a VW Beetle is distinctive, only new and appropriate to the market.
– Electric wheel motors to be proposed and investigated, even if they are later discarded.
– Simplicity to be a major theme, inside and out.
– Instruments to be carried on a 'driving pod' that can move left or right at the production stage, depending on the market, avoiding the 'looming' dashboard treatments of recent years.
– A potential for seven seats, including an occasional pair that pop up out of the rear floor. This facility to be dropped if it corrupts fundamentals like compact overall length and weight.
– A notional price of £30,000 to £40,000, while acknowledging that most owners in 2025 and beyond will lease or hire these cars.
– A witty, memorable name.
– Flexibility that can support various configurations – private ownership, shared use and commercial applications.
– Following the above, a number of simple interior design options.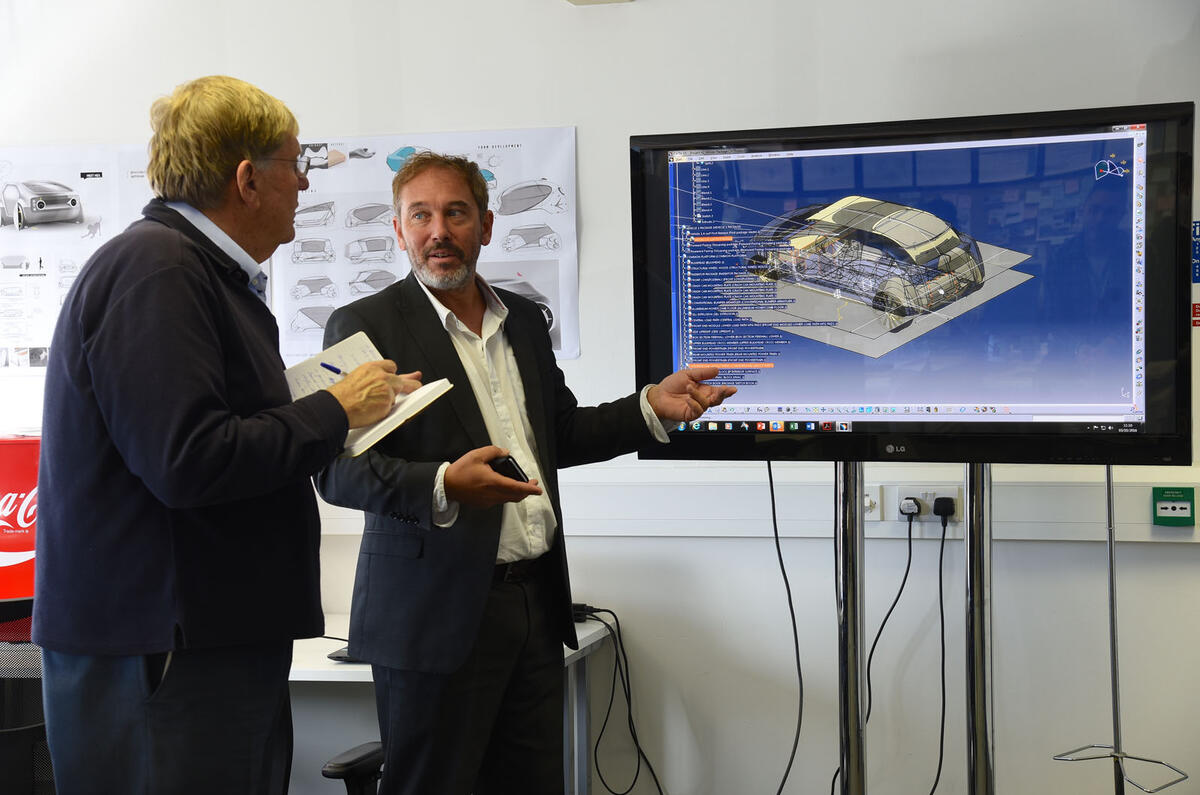 Our creative team
The idea of proposing a completely new car was born in the boardroom of Coventry-based engineering services company Envisage Group. Headed by CEO Chris Devane, Envisage has built dozens of cars – including some we all know well – and it possesses all the car creation skills the modern industry requires.
However, such is the secrecy under which such companies operate that Envisage has never produced a car of its own. The closest that it has come is to play the leading role in the creation of the David Brown Speedback GT, the super-exclusive £600,000 supercar reminiscent of a modernised Aston Martin DB5, employing the underbody structure of the recently discontinued aluminium Jaguar XK.
Read about another 'people's car' – the Tata Nano
Proud of its capabilities but gagged by confidentiality, Envisage instantly saw the beauty of becoming the brains behind our embryonic Autocar project, instantly allowing us generous time to work on the concept with engineering director Bill Walsh and designer Oliver Le Grice, a consultant with a wealth of experience at Mercedes-Benz and Jaguar Land Rover. Also along for the ride came engineer Gary Skeggs, whose job was to assess the legality and feasibility of our proposals. You don't just have random ideas in the design business nowadays. They have to work.
To make matters better, Le Grice had been running an Envisage summer school for four young designers from Coventry University – Aadil Hafiz, Michael Mills, Ben Martin and Danny Alvarez – with a view to hiring future talent. What better way to test these adventurous spirits than setting them to work on a brand-new car?
Our young design team
Aadil Hafiz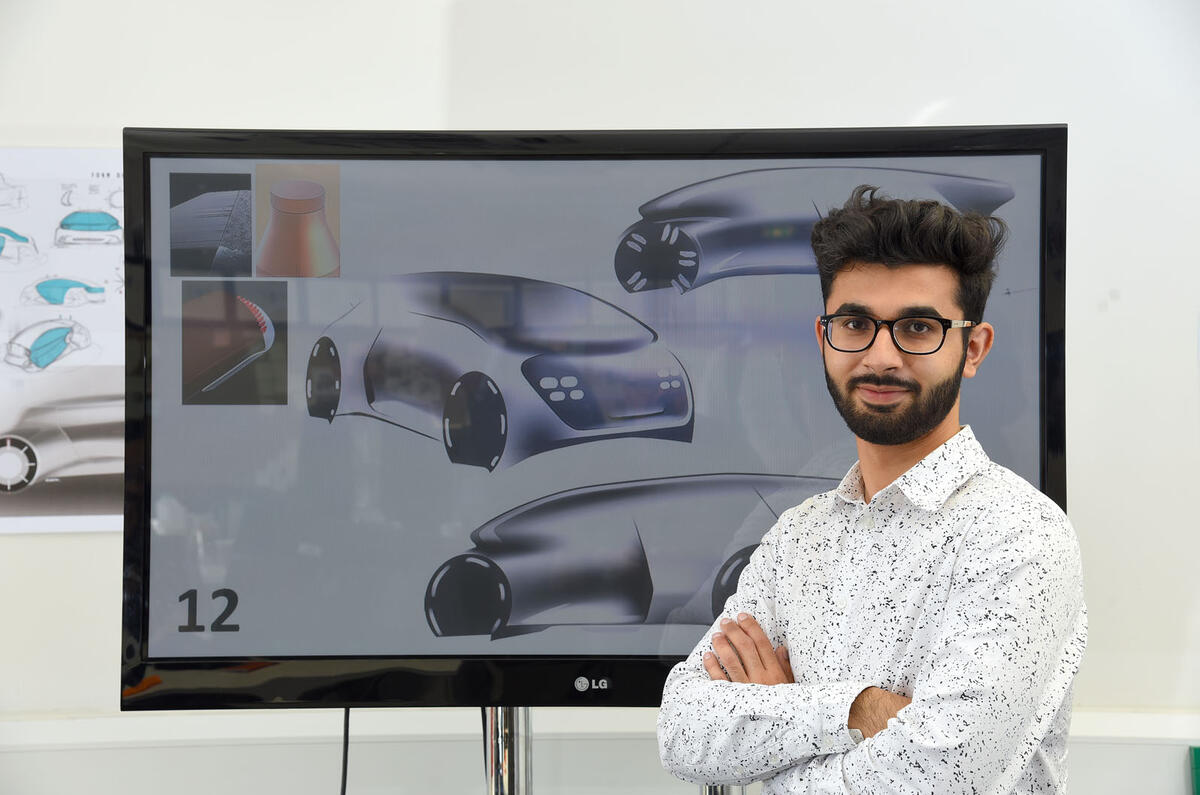 Hafiz, from Glasgow, is a lover of Porsches and BMWs. He believes it's the young designer's duty to find design solutions that inform the future.
Ben Martin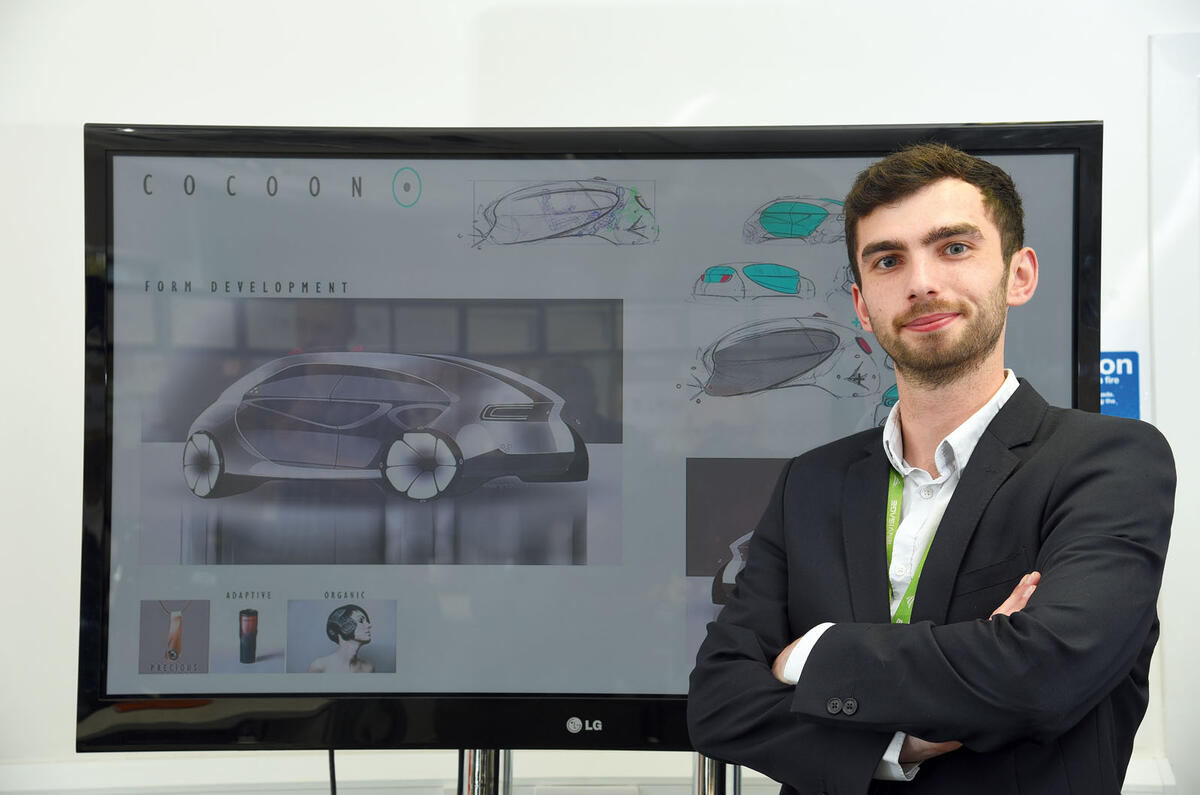 Loves cars, citing his favourite as the 1972 Aston V8. Has also studied engineering and graphics and is interested in "a connected urban society".
Danny Alvarez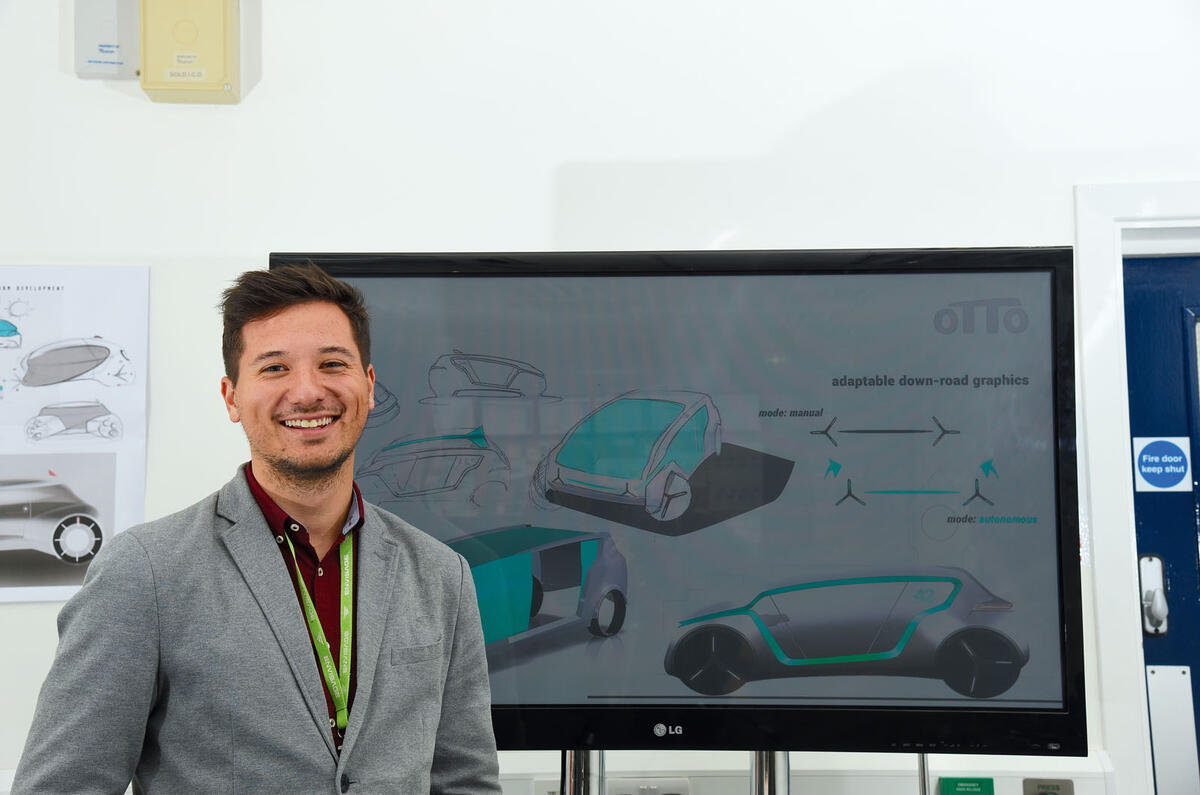 Came over from the US to study design at world-renowned Coventry University. Enjoys pushing the boundaries "stylistically and fundamentally".
Michael Mills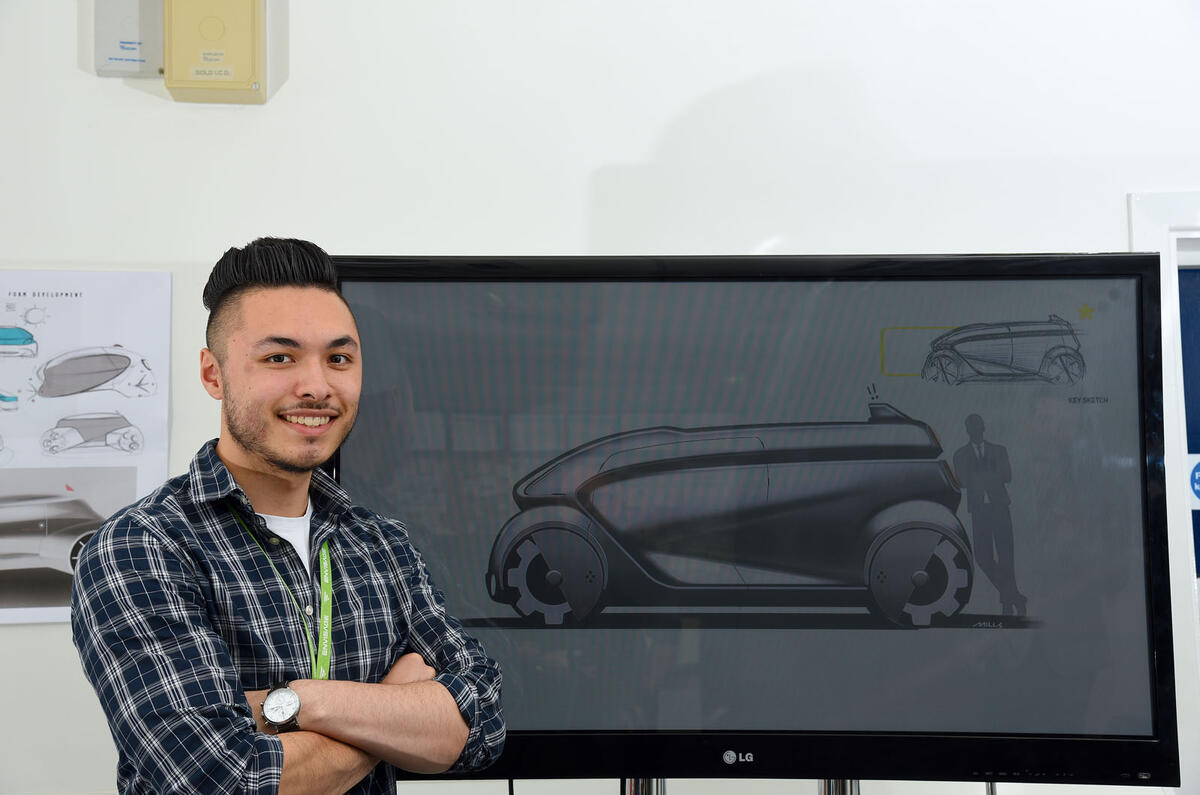 Designer of the chosen theme for our car, Mills admits he has unrealistic expectations that buyers will want sci-fi-like cars in the near future
First discussions
Devane set the creative ball rolling the moment we'd finished outlining our catch-all wish list. "Sounds like this car needs to be called 42," he said. "It's aiming to be the answer to every car owner's needs."
That number 42 is, of course, the famed solution proposed by author Douglas Adams as the answer to "life, the universe and everything" in his fivebook comic science fiction series The Hitchhiker's Guide to the Galaxy. From that moment, our job became Project 42 and, as you'll see in a moment, the number survives in the car's official name.
When conceptual talk begins in earnest on a project like this, hobnobbing with experts like Walsh and Le Grice makes you aware just how very much needs to be decided before a meaningful line is drawn. Your creative team needs to know how impactful the styling needs to be (very), how big the car should be (4.3m overall length, 1.8m width), the precise duty you're proposing (private and shared ownership, perhaps with a commercial offshoot) and what the required crash safety package is.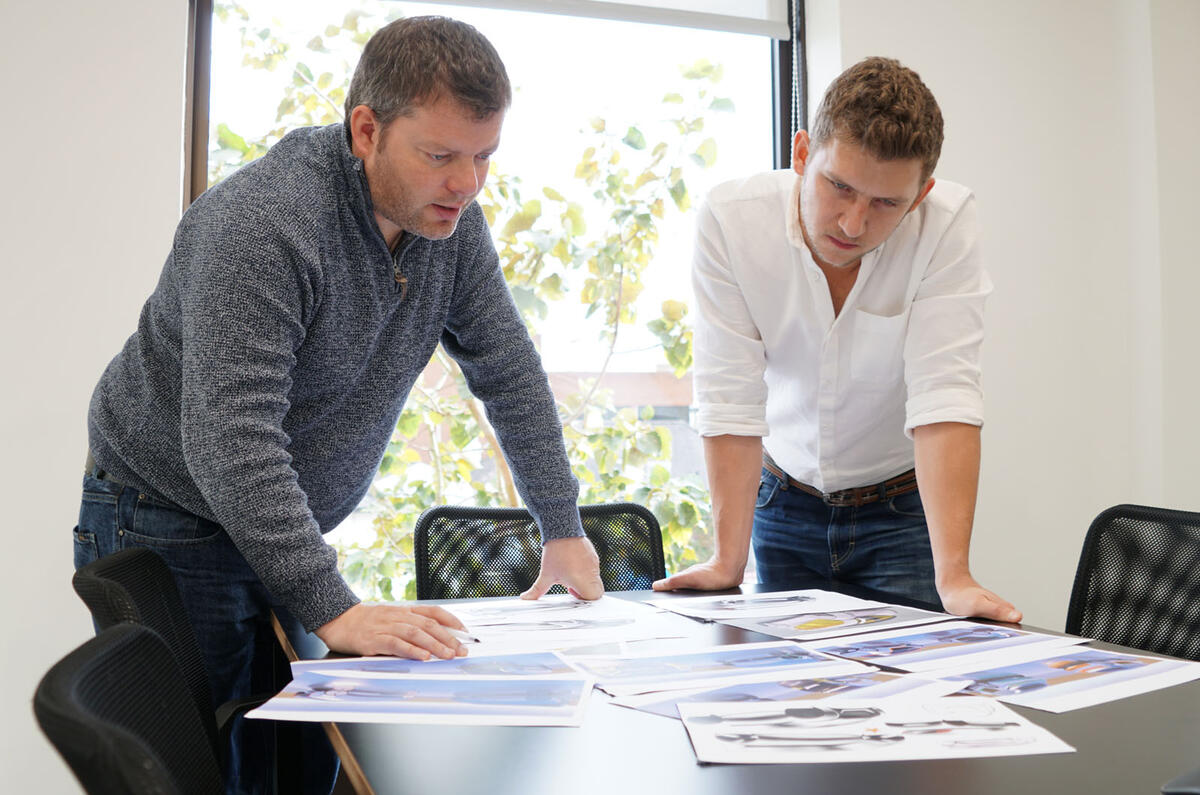 Our seven-seater idea died quickly. None of us wanted to build an MPV – and the market no longer likes them. Minutes later we decided on our first really radical action: that the car would use an active, deployable crash safety system of a kind under development in automotive back rooms right now. "In effect, this car will know by radar when it's having an accident," said Walsh, "and will deploy a crash structure to cope. This decision affects a huge amount, he pointed out: the wheelbase, the overhangs, the wheel sizes, the body construction, the cowl height, the fascia design, the lot. The car could be more space efficient and petite. We felt good about our decision.
Another discussion was about naming. Clearly, '42' had to play a role, and we talked along themes of modernity, sharing, accessibility and openness. Out of nowhere, Martin suggested 'Share', proposing the well-used computer symbol for sharing (redesigned more stylishly) as a badge on the car. It seemed such a natural that we adopted it there and then. The car became the Autocar-Envisage Share P42, or Share P42 for short. We felt good about that, too.
First sketches
Ten days later, our four designers presented an extensive, almost bewildering array of design themes for Share P42's interior and exterior, developed in the light of what we'd discussed. All were thoughtful and detailed – and every one might have made it. But we eventually settled on a proposal from Mills that he'd called CoDo but that we would now rename.
It was hard playing god and ditching the others, but the unsuccessful three were sanguine. "At the end of the day, you're working for a client," said one. "Sure, your idea has been rejected, but you have loads of those. Have better ones next time."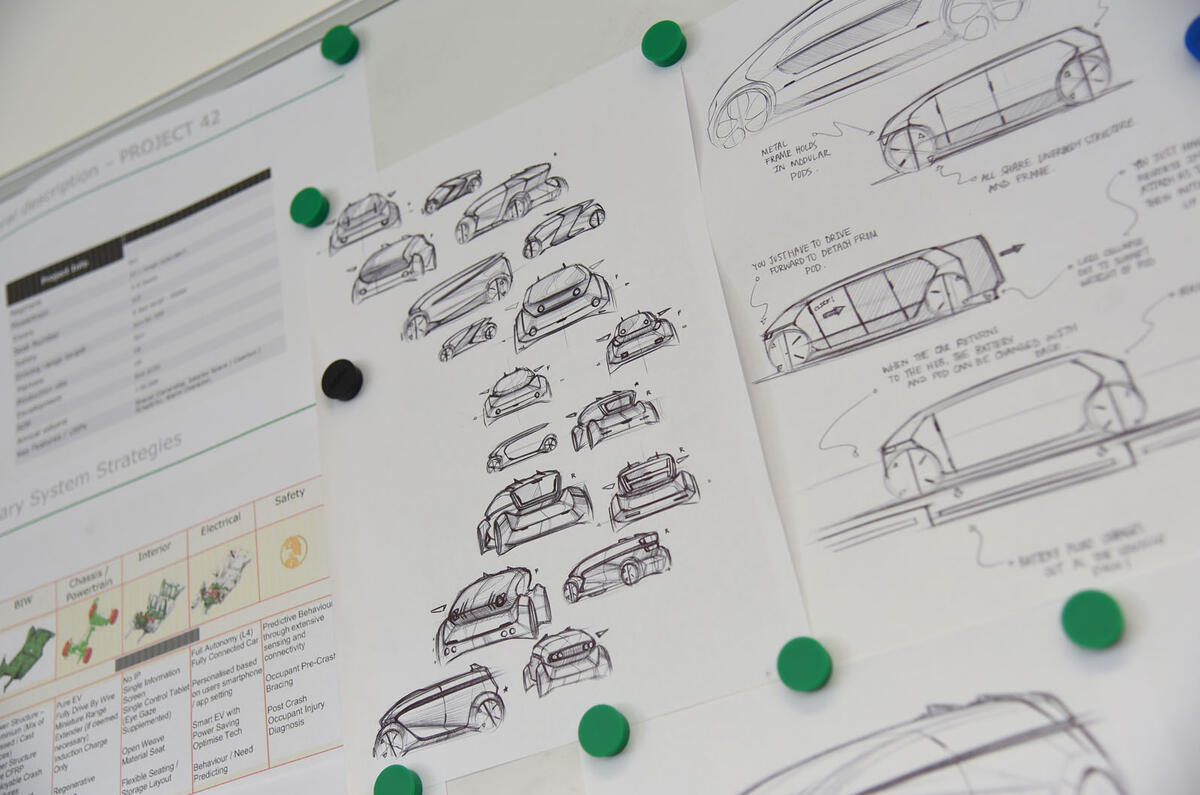 To be continued…
Source: Car
Write

a Comment
Fields with * are required