Live

blog: Skoda Yeti takes on Bhutan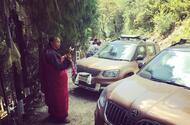 A Monk blesses our Yetis
We're venturing deep into the countryside of the Himalayas in South Asia using a humble Skoda Yeti; what could possibly go wrong?
I'm travelling to Bhutan to put a Skoda Yeti to the ultimate test. Navigating the tricky terrain of a country that is 70% forest, means the Yeti's on- and off–roading capabilities are set to be tested to the max.
We're also going to be driving for around 12 hours a day, so if there was ever a chance to assess the comfort and practicality of this family–friendly car, this is the time.
We'll be picking up our Skoda Yetis in Guwuhati in far-east India, before heading over the border to Bhutan. What could possibly go wrong?
Internet-permitting (something that didn't exist in Bhutan until 1999), I'll be reporting live on my road trip in the Skoda Yeti, so check in regularly for the latest updates.
(Scroll to the bottom for the first post). Click here to read about our last international road trip.
1700
Bhutan has a population of 750,000 people, and only one-third of households have a car. Don't ask me what that is in numbers, but the latest official figures from 2009, pegged it at 34,000 vehicles. I sometimes feel like there's 34,000 vehicles in a 100-metre radius of my house in south-west London. Hell, there probably is.
So, it's not surprising then, that Bhutan roads feel empty, void, open. And then take in that glorious fresh air – so pure I've probably only experienced it once or twice before in my lifetime, and I'm starting to feel guilty that we're contributing to harming Bhutan's environment.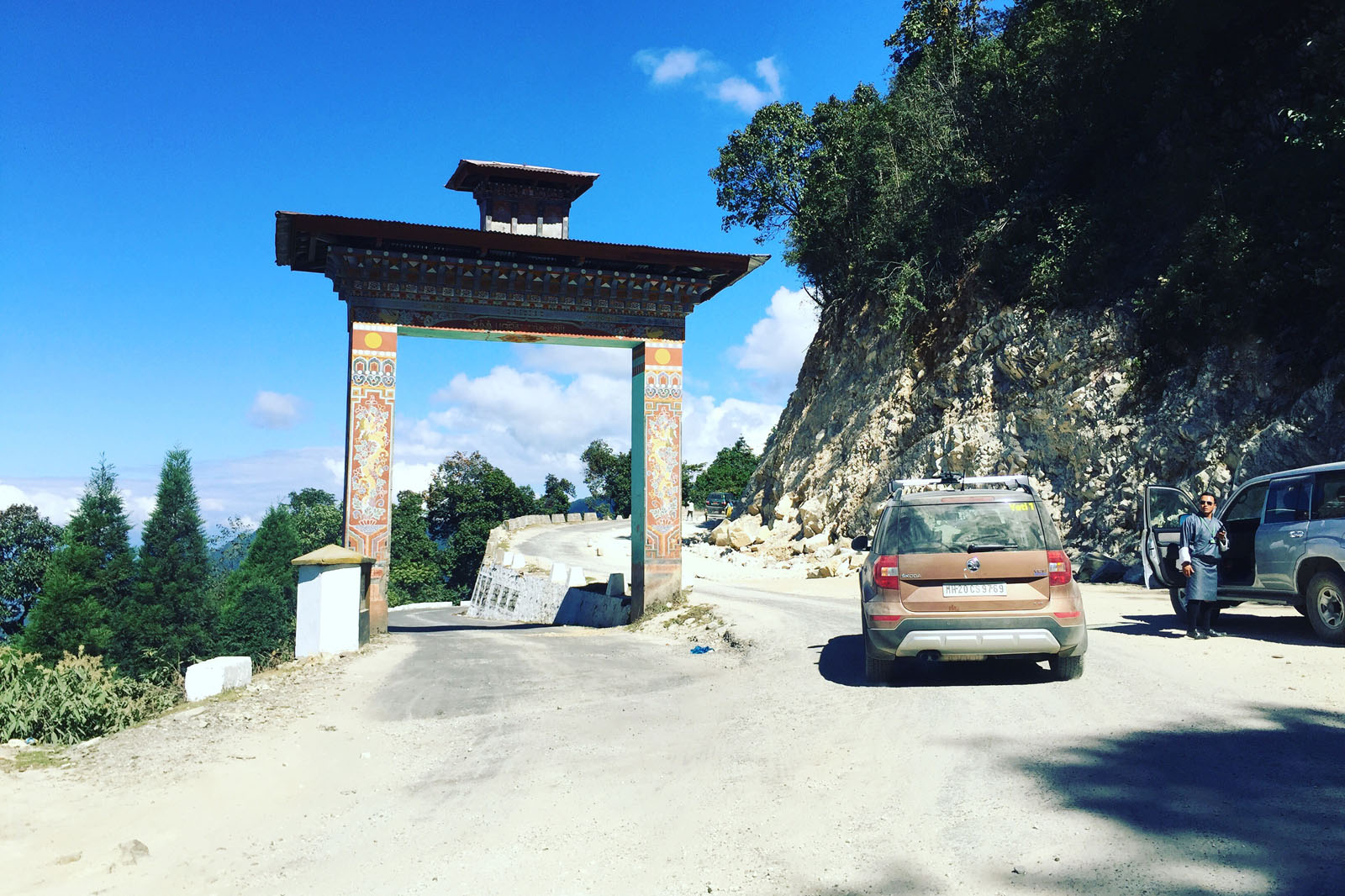 Don't get me wrong – I'm  the first to jump behind the wheel of a fast naturally aspirated car – but the sense of serenity here feels like something to behold and cherish.
1330
We've stopped for lunch and there's the rather surreal moment when a lama (a senior monk) blesses our Yetis. As my car sickness eases, I reflect on what a fine job the Yeti has been doing. Sure, it's been a rough ride, but that's unavoidable on these roads. The Yeti's handling of them has been admirable, and I haven't become fidgety at all, something I typically am on long journeys.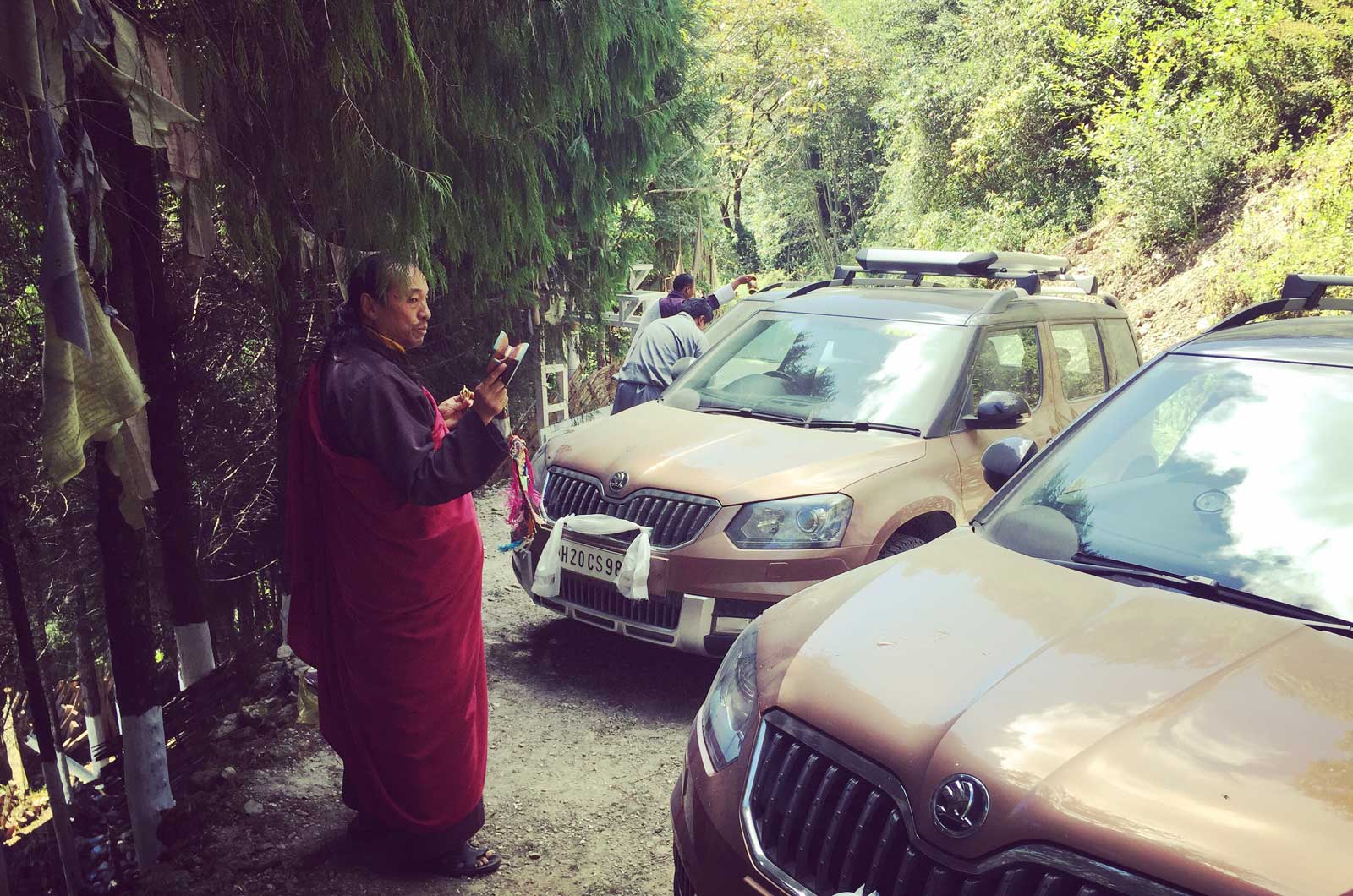 The other remarkable thing is the sheer beauty of this country. Within minutes of leaving our hotel we were surrounded by lush, green hills, and every turn is another stunning panorama. No photo does it justice.
1200
I've just completed the most treacherous route I have ever driven. Weaving through the mountains, climbing from 170m to 2500m, I find a massive landslide to my right and a very sheer drop to the left and only a few inches to get the Yeti through. Things only get worse as I get higher – I'm immensely thankful for our off-road tyres, four-wheel-drive and hill descent control. Comrade Alex leans slightly out of the car (with seatbelt still on) and inhales more dust than he can muster.
As we come to a tight corner, all of which is dangerously close to the cliff edge, there's a helluva lot of crazy-big, colourful trucks coming the other way. Our team leader miraculously commands them all to stop, and we edge forward, thanking them as we go. We mostly receive stares, but there are a few friendly acknowledgements, too.
More dust hits, and we hear a loud bump in the underbody of the car – thank heavens for the extra protection we have on our Rough package. We mention it to mechanic Ben at our next stop, but he's happy we're good to go.
0730
Within 10 minutes, we're climbing. We have 180km today and apparently someone who has done this route previously counted 5000 bends. I, joyfully, have developed car sickness in the last two years so this is going to be fun.
Monday 0700
After a sleepless night and eggs and pancake, I venture out to the cars, which are gaining local attention, particularly by a policeman. The howling dogs who kept many of us awake watch innocently, as we drive off.
2030
We've reached the Bhutanese border and it is by far the best border I've ever come upon. The decorated gate welcomes you as if you're entering a real-life magical kingdom; after all, Bhutan is considered by many as the ultimate Shangri-La. Once we're through, a delightful chap wanders past and smiles 'welcome to Bhutan!'
1900 
After a lengthy briefing on the dangers of driving in India (basically, beware of the maniacs), we're on our way through the sprawling city of Guwahati, with a population of 8 million people. It's predictably chaotic – motorbikes coming the wrong way down the dual carriageway and anorexic cows doing as they please. I honk my horn a few times to warn swervy rickshaws that I'm passing – just to get in the local spirit, and it's quite fun. In Britain, a horn is a sign of aggression. Here, it's part of the driving culture.
We stop after about 60km to sort something bureaucratic regarding Indian visas, and heavily spray Jungle Repellent. We're told it's another hour to the Bhutanese border, and we're on our way again as we move away from the bustle of towns and in to the dark night with only the odd stray dog for company.
Sunday 1600
We've just arrived by plane in Guwuhati, somewhere hot and humid in far east India, and we've met our load luggers for the next few days. Our Skoda Yetis – which are built here in India – look identical inside and out to those we see on UK roads.
We're in a 2.0-litre 148bhp Yeti Outdoor with four-wheel-drive in SE L trim. It's very similar to the UK equivalent but, as you'd probably expect, it's less well-specced. For example, we haven't got stop/start or regenerative braking, which are standard at home.
What we do have – which is an option in the UK – is a Rough road package to help on this tricky terrain. That includes a thermoplastic cover for the engine and transmission and a reinforced brake fluid distribution and hand-brake cable.
Source: Car
Write

a Comment
Fields with * are required