Meeting

Peter Schreyer – the man behind Kia's tiger nose grille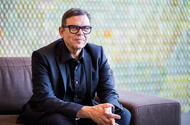 Bold, distinctive design has been at the heart of Kia's rise to the big league – and Peter Schreyer can take much of the credit
Kia. A decade ago it made cars distinctive only for their keen prices, I-didn't-noticeit styling and a slightly unusual name.
Before that, many of its cars were shortfalls on wheels. They were even cheaper, some had names redolent of unmentionable diseases (Sephia, anyone?) and if you're old enough, you'll recall that the name risked confusion with an orange juice product – Kia-Ora – popularly sold in cinemas.
But a decade ago it certainly wasn't an unsuccessful brand. In 2006 its worldwide sales totalled 1,141,000, with 36,000 buyers in the UK. There was one model in particular, the Sorento, that was not only mildly handsome but, as an SUV, was right on trend, too. This was also the year in which Kia recruited Peter Schreyer, a senior designer from Audi and Volkswagen. The move made waves in the motor industry at the time and has continued to do so, with Kia regularly producing handsome cars and striking concepts.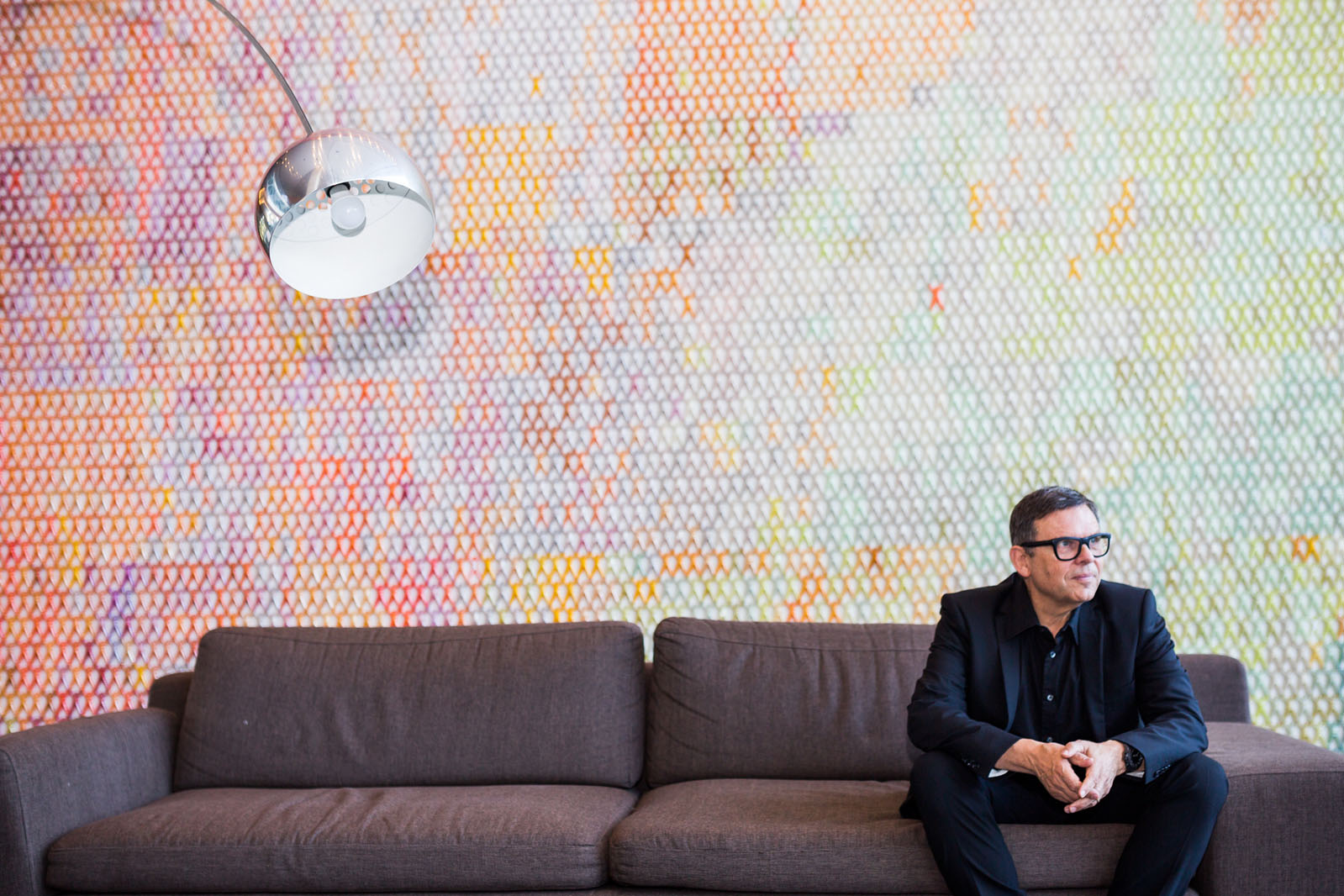 Schreyer's hiring would turn out to be pivotal. Not only was he given the freedom to shape Kia's products but he also became an incidental yet very effective public relations ambassador for the brand. He speaks German and English, and western journalists were keen to interview a man who left a flourishing premium manufacturer with a stellar design reputation to head east to Asia. Media fervour turned even keener when the first Schreyer-shaped Kias appeared.
A decade later, he is afforded plenty of credit for Kia's leap into the (very) big time. This year the Hyundai-owned brand expects to sell three million vehicles worldwide – around 87,000 of them in the UK – to make it the ninth best-selling car brand in the world. It takes a lot more than strong design to generate success like this, of course, and Kia's advance has been hugely aided by the sharing of resources, platforms and powertrains with Hyundai, along with its own strong dealer networks, excellent marketing and all the other elements – profits included – that produce successful car makers.
But design, and the superficially simple business of offering a product that buyers like the look of, plays a huge role in the enterprise, as Schreyer explains of his recruitment by Kia boss Chung Eui-sun in 2006. "It was a long time ago, but the way we talked was just to improve the design," he recalls. "Chung realised that design was very important." It soon becomes clear from our breakfast conversation at the artfully furnished Rolling Hills hotel, where Schreyer lives when he's visiting Kia's Namyang design studio south of Seoul, that the two get on very well.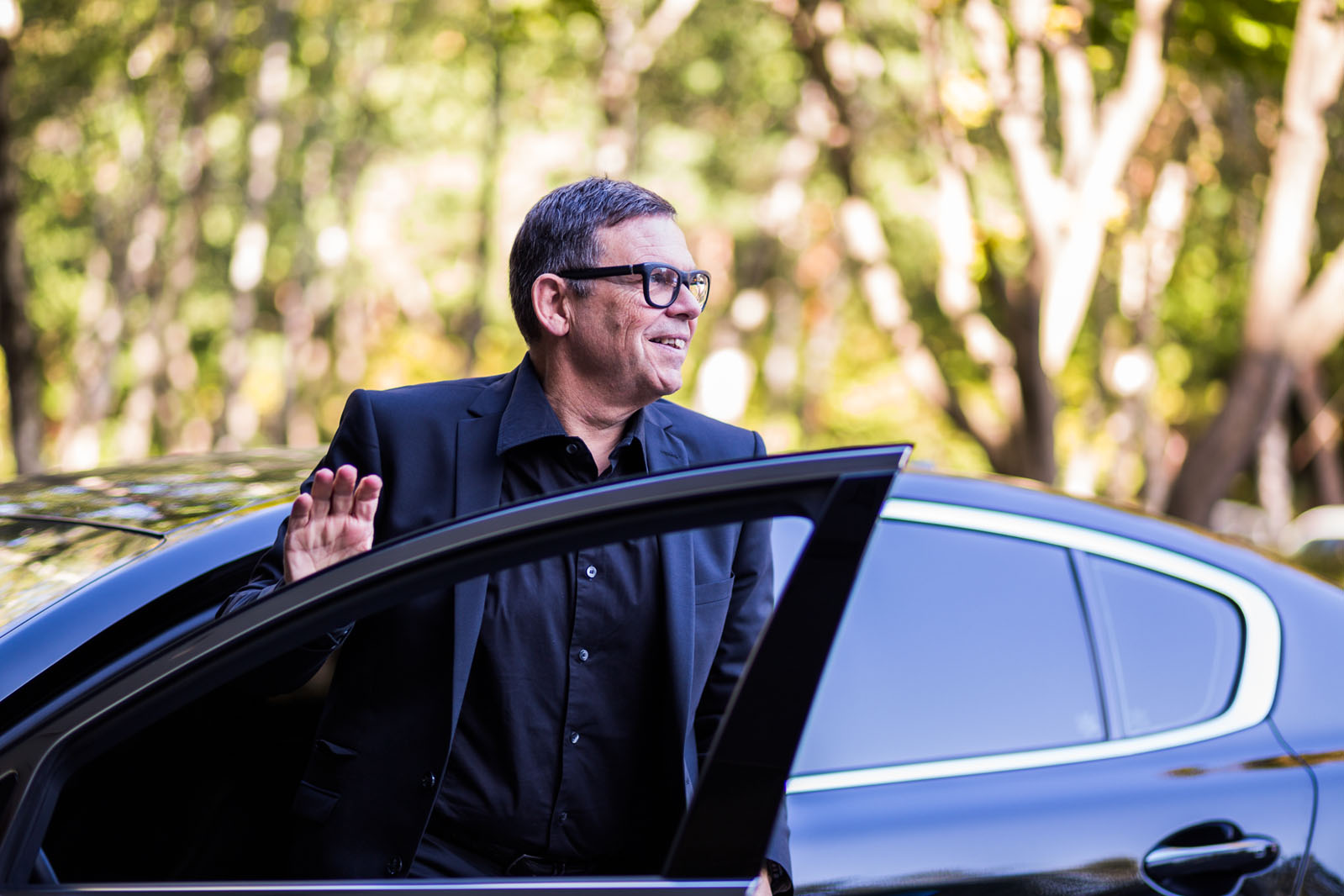 Although Schreyer gained responsibility for Hyundai design as recently as 2013, becoming the first foreign presidential-level employee in the group, he and Chung soon discussed the design characters of both brands. "The snowflake and water drop thing was very early," says Schreyer of the symbolic ideas that define Kia's and Hyundai's respective design languages. "We still argue today about who said it first," he laughs. "I'm convinced that it was his idea to describe the two companies in this way. This guided me and gave me a background to use until today. It's part of our design philosophy and also part of our differentiation. The snow crystal is architectural and clear, while what Hyundai has is inspired by nature; water can appear in very different ways."
Schreyer played no small part in building the brands of both Audi and Volkswagen in his previous life, as Kia was keen to make clear when he was hired. A press release at the time listed pretty much every Audi and VW in which he had a hand, his impressive tally including the reborn VW Beetle, the brilliant but inexplicably unrealised Microbus concept, Golfs Mk4 and Mk5, assorted Passats, the landmark Audi TT and the A2, A3, A4, A6 and A8. Schreyer's recruitment was an undoubted coup and in time a source of uncharacteristically aired regret for then VW Group boss Ferdinand Piech, who in 2012 said: "We should not have let him go."
There was plenty to do before  Piech's rueful moment, however. "It was always my goal to really create an identity, and the tiger nose grille is a signature you can recognise on cars everywhere," says Schreyer of Kia's horizontal, doubly indented air intake. "Kia was a very neutral brand; you didn't recognise them on the street." So the task in hand was relatively clear.
What came next was the firstgeneration Kia Cee'd, the Golfchallenging hatch largely designed at the brand's Frankfurt studio and arriving before Schreyer could have much impact on it. While the Cee'd wasn't especially distinctive, it was entirely contemporary and pretty capable and it suited European tastes, as intended. There was room for improvement, however.
"When I first started, I was sure I could really make a change and do some good stuff," says Schreyer. "But if you look at where Kia is today, at the time I wouldn't have dreamt of making such a difference. I knew I was capable of doing some good cars, but it depends a lot on the atmosphere and how you get along with people."
Schreyer is clearly enjoying his time in South Korea and is now responsible not only for Kia's design but also for that of Hyundai and Genesis, which is "a new brand and a fantastic project – very exciting". Feeding the inspiration necessary for the task is Schreyer's obvious love of all things Korean.
"There's a very strong tradition," he explains, "and then there is the modern life, from K-pop to electronics and everything; it's quite progressive. I go when I can. I know a few people in art and architecture. I think it's important to have an exchange with this, and not only at work. I've had a lot of good experiences, I've met a lot of people, I've been to a lot of places, I've got a new perspective."
So is there a Korean cultural influence in Kias? "I think so," he says. "People say our cars look very European. They do but they don't, although it's hard to nail it down to a detail. But this is where there's a difference between us and the others." And it's a difference that has helped to power Kia into the top 10 of global car makers.
Schreyer has overseen the debut of multiple widely admired production cars, from the Soul to the Sportage to the Optima, as well as numerous concepts, several of them best-of-shows. Did he encounter resistance from Kia's established designers when he arrived? "In general they were and are very open; they're more 'It went well'," he says of teams based in Korea, Germany, the US and Japan. What does he tell a designer a Kia should be? "Like a snow crystal," he says with a laugh. "It's important to understand the brand. It's a youthful challenger. I always talk about the simplicity of the straight line as a design philosophy. There is no straight line on a car, but it's more about the cleanness and simplicity – not overworked."
Several Kias nevertheless have a distinguishing design detail, such as the Optima's rear pillars, or the previous Sportage's chrome lower window line. Is Schreyer keen to see a distinctive feature on every Kia? "We are trying," he admits. "The solution on the Optima is unique. But that's also the difficult bit because if you do it on every car, you have an inflation of that kind of thing. Still, we're trying to do a few things that are atypical, like the little detail we do on most of our cars at the top of the windscreen."
To illustrate, he sketches an indent in the upper edge of a screen. "I was sitting in a restaurant the other day in Seoul and it was a bit above the street. I saw cars coming by and could just see the windscreens and I could tell which were the Kias," he says.
If that sounds slightly immodest, consider that Schreyer doesn't physically design Kias. Instead, he mostly provides direction and guidance. "I shouldn't design my own cars, because I would always be in competition with the designers – not a good situation," he says. "I go to the models; you've got to live it, be at the model with the designer. 'Have you thought about that? Or moved this line up or down?' I like that, I couldn't be without it." It's a creative obsession that has brought Schreyer, and Kia, great success.
Source: Car
Write

a Comment
Fields with * are required