Mitsubishi

fuel economy practices under scrutiny again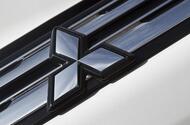 Mitsubishi's fuel testing procedures are once again in the spotlight, as reports of manipulated of results continue
Mitsubishi faces fresh allegations of fuel economy test rigging, with the Japanese transport ministry suggesting the manufacturer has continued to manipulate results since the manufacturer's own fuel economy scandal story broke in April.
The Japanese car maker admitted that it had been manipulating its mileage and economy figures, but, according to reports in the Wall Street Journal, subsequent economy tests in May were also undertaken incorrectly.
Japan's transport ministry reportedly accused the car maker last Thursday of continuing to test the fuel economy of its vehicles in the wrong way, despite it admitting its faults back in April.
Read more on the Mitsubishi fuel economy scandal here
Mitsubishi admitted to the manipulation of test data on four of its popular minicar models sold in Japan, resulting in 620,000 vehicles being certified as more fuel efficient than they actually were. Immediately following this revelation, Japan's transport ministry advised Mitsubishi on the correct way in which it should be testing its cars, but the firm allegedly continued to doctor the figures one month on.
Japanese regulations state that car makers should conduct five road tests to calculate an average fuel economy figure for that vehicle. One example of manipulation of the fuel economy figures was that Mitsubishi was using the average from the collective 'best' results. Another showed testers to be "unaware" of the five-test limit, resulting in another eight Mitsubishi vehicles being marketed in Japan with the wrong fuel economy figures.
It is unclear whether Mitsubishi's fudging of fuel economy figures relates to any models sold in the UK. In a report published by Mitsubishi back in April, managing director of Mitsubishi Motors UK Lane Bradley said: "I would like to reassure everyone that there is no evidence to suggest that UK or European models are affected."
Read about Mitsubishi's Paris-bound concept car here
Autocar is currently awaiting further comment from sources at Mitsubishi.
A recent investigation commissioned by Mitsubishi into its own fuel economy figures showed that the 'errors' went back as far as 1991, while one employee's requests for the car maker to stop lying about its test results was allegedly ignored in 2005.
Danni Bagnall
Source: Car
Write

a Comment
Fields with * are required