New

Land Rover Defender will be brand's most high-tech car yet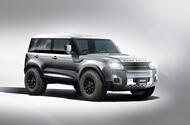 Next-gen Land Rover Defender as imagined by Autocar
Land Rover's upcoming rugged new 4×4 will get even more advanced off-road tech than the latest Discovery
The new Defender, Land Rover's forthcoming replacement for the much-lamented 67-year-old icon that finally went out of production late last year, will make use of technology even more modern than that adopted by the recently launched, all-new Discovery when it finally hits the market at the beginning 2019.
Land Rover, which over the past 20 years has cleverly adapted conventional antilock braking and traction control systems to pioneer Hill Descent Control and Terrain Response for its strong-selling 4×4 models, is determined to make the new Defender the world's most capable off-road vehicle. It is also understood to have further electronic enhancements for the chassis systems under final development in time for Defender production to begin.
The forthcoming off-roader, whose major engineering is complete, is currently being tested in prototype form at secret locations around the world. Jaguar Land Rover CEO Ralf Speth told Autocar at the recent Paris show that he had been testing Defender mules, which were very promising, and that the styling, also complete barring a few details, looked "fantastic".
Compared with other recent Land Rover models, which have sold well from the beginning, Land Rover has appeared to struggle with the business case for the new Defender. This is probably why the project has been delayed, why production of the outgoing model was extended at least twice and why there will be a three-year gap between the old car's demise and the launch of its replacement. 
Some years ago Land Rover bosses cited 2015 as the ideal launch date for a new Defender, which begins the third part of the firm's 'three-pillar' model strategy. Bosses have always said the company's future will depend on three families, or pillars, namely Defender, Discovery and Range Rover.
The nub of the delay, according to industry watchers, is concern that sales of the old Defender have rarely reached 20,000 per year in recent years, well short of a modern economic level for profitable production. The idea of killing the Defender plan altogether has also been discussed at times but dismissed.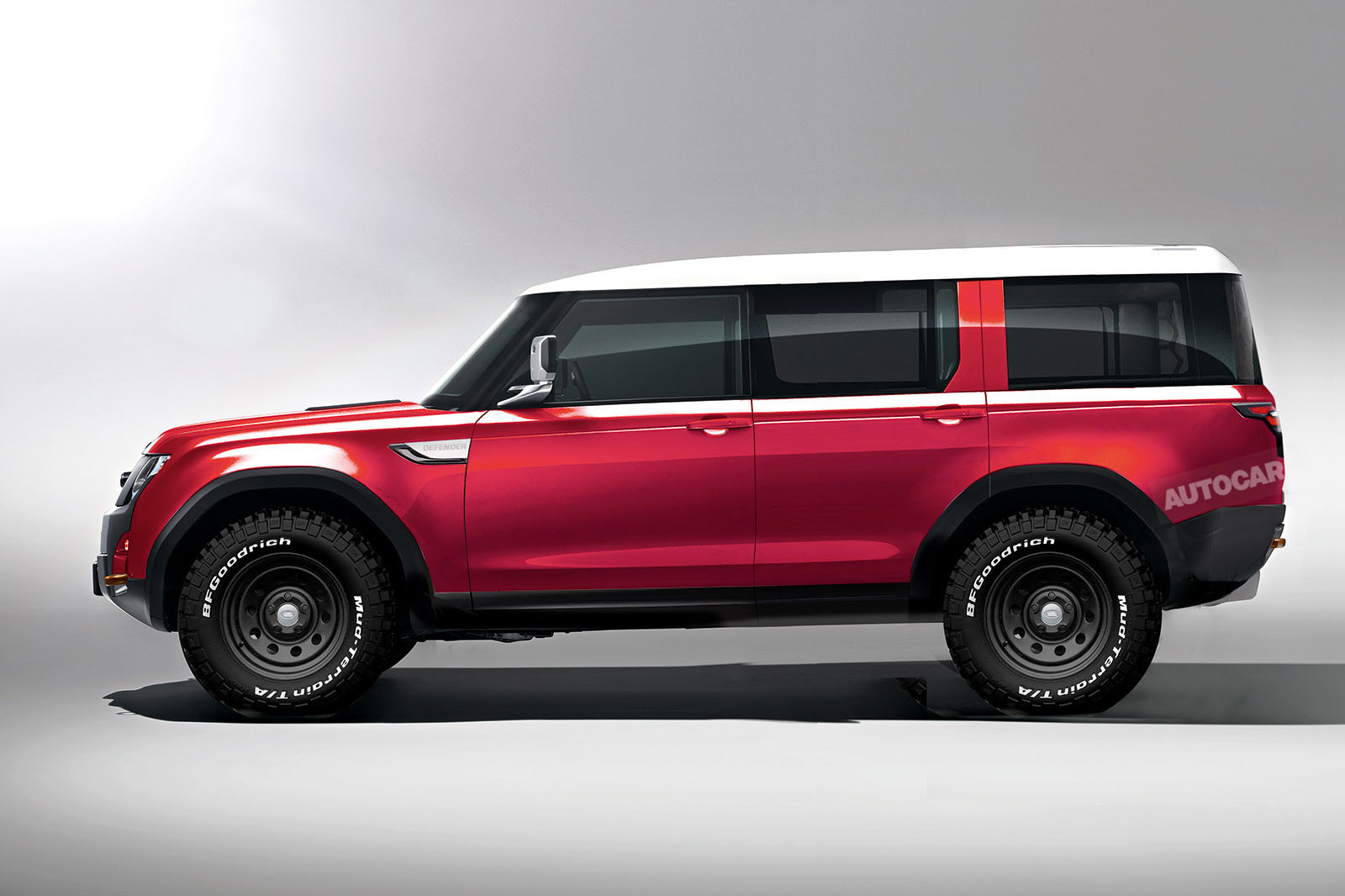 Under the circumstances, the company is understandably reluctant to discuss production levels of the new Defender, but it's clear that 50,000-plus sales a year will be needed in order to make the nextgeneration model successful. This accounts for clear signs by Land Rover's designers of throttling back on design 'toughness' for the latest Discovery, in turn leaving plenty of space in the line-up for a new family of Defenders. 
Crucially, Speth confirmed in Paris that the new Defender would be based on the aluminium architecture of the Range Rover, Range Rover Sport and Discovery, meaning it can share the all-aluminium body shop and final assembly procedures of these models. However, Speth also confirmed that the Defender's structure would need "a lot of different elements" to deliver the extremes of strength and durability customers will expect of Land Rover's most capable off-roader. 
"It was one of the saddest moments of my career to end production of the old Defender," Speth said. "So we are working very hard to give it an authentic successor."
However, despite the authenticity aims, it is clear Land Rover intends to expand the Defender's market appeal by producing both civilised and hardcore versions of its new model in order for it to be sold as a do-it-all vehicle in the way the old Defender never was.
Despite the riddle of the business case, Land Rover bosses know they need the Defender and say it will develop into a family of models. The Defender is certain to share the two wheelbases of the Range Rover — 2922mm and 3120mm in standard and longwheelbase guises respectively — but its overhangs are likely to be shorter, especially at the rear, and its ground clearance and arrival, departure and break-over angles will give it greater off-road agility than any other Land Rover.
The overall length of the different models is likely to be around 200 to 300mm less than the Range Rover's 4999mm and 5199mm lengths, which will make the Defenders smaller and more manoeuvrable than their siblings. There's no word on a three-door model, but given the likely 4.7-4.8m length of even the shorter version, Land Rover may decide against it.
The Defender's possible low volume and low prices relative to its aluminium siblings mean it will most likely be built at Land Rover's new Slovakian plant, announced at the end of last year, where manufacturing costs will be lower than in the UK. JLR has previously said production in the Slovakian facility, which will be able to make the firm's aluminium models, will begin before the end of this year at an "initial capacity" of 150,000 vehicles a year, but those who have seen the new complex believe it will eventually make far more than that. Production plans may swell further if Britain's exit from the EU results in tariff barriers for UK-made models. Speth said the first model to be built in Slovakia would be "something we know how to make already" — possibly the Jaguar F-Pace.
Confirmation of aluminium construction for the new Defender gives plenty of clues to its mechanical layout. A longitudinal front mounting for the engine was always considered likely, along with a separate transfer case offering high and low-ratio gear sets, but until now the fact had never been confirmed.
The suspension is likely to be a version of the Discovery/Range Rover's all-independent set-up, with steel springs, as used in entrylevel versions of the outgoing Discovery 4, given that Defender drivers are predicted to put a low priority on the adjustable ride height that's possible with air springs.
The new Defender looks certain to use four-cylinder versions of JLR's modular Ingenium engines, made at the new — and already expanding — factory near Wolverhampton. But while the outgoing Defender had only one engine option, a diesel, uncertainty over the future demand for and manufacturing costs of diesels in Europe, plus a clear preference for petrol in the US and Asia, make it probable that the Defender will be offered with both kinds of engine. As with the Ingeniumengined Discovery Sport and Range Rover Evoque, the new Defender is also expected to be offered with a choice of manual and automatic gearboxes.
Two years out, there's no word on prices, but Land Rover has been good at charging for 'premiumness' and has become used to hiking its prices with little penalty. Experts predict a starting price of around £35,000 for the Defender, with most examples selling for £40,000-plus. Anyone who wants a cheaper model than that will have to wait for the rumoured 'baby' Land Rover, which isn't expected for three years at least.
Source: Car
Write

a Comment
Fields with * are required