NextEV

boss predicts a major car technology revolution is coming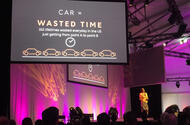 Padmasree Warrior, NextEV's CEO, describes her vision of 'Car 3.0' – a high-tech, self-driving electric vehicle that learns its driver's habits
Padmasree Warrior is sick and tired of her car being crashed into. Twice in the past few weeks, the US boss of rising Chinese electric car company NextEV has been hit by other motorists as she commuted from her home in Palo Alto to her company's office in the heart of Silicon Valley. 
Even setting aside the stress, cost and inconvenience of road traffic accidents, the twice-daily journey is often a fraught one.
"The distance of my commute is about 20 miles," said Warrior at the Los Angeles motor show last week. "On a good day, it takes about 45 minutes to make that one-way commute. If you do the maths, it costs me around ten work weeks of productivity per year, just sitting around in my car, not doing anything but getting frustrated."
Warrior, a former chief technology officer at Cisco Systems and Motorola, has used her experience of computer engineering to create a future vision where using a car to commute to work is a zen-like experience, with little or no risk to our lives and no pollution. 
She calls it 'Car 3.0' and predicts it will "have a big impact on human life and many industries as we know them today".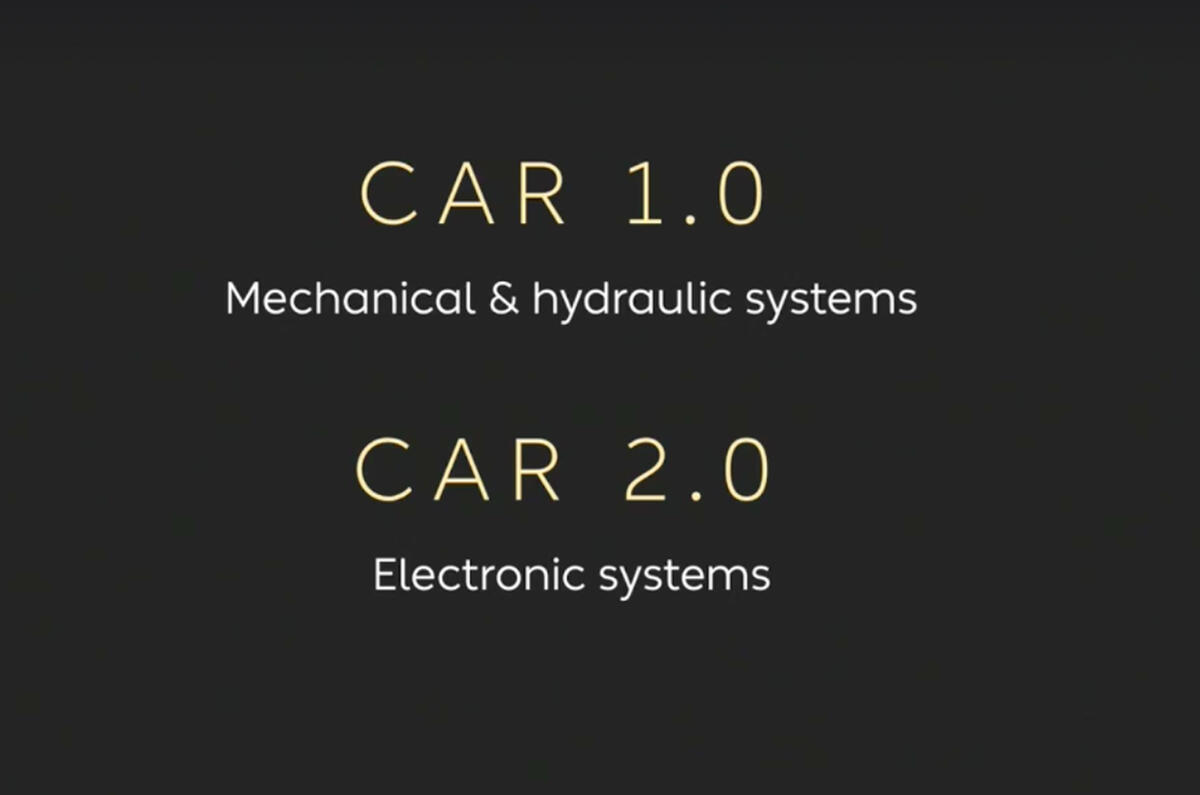 Car 1.0, Warrior explained, reigned from the 1900s to the 1970s. There was innovation in the fields of mechanical and hydraulic systems, and automotive companies were led by mechanical engineers.
In the 1970s came Car 2.0, as electronic systems came to prominence and were combined with mechanical engineering in a field christened 'mechatronics'.
We're still in this era, but Warrior said the industry is on the cusp of a seismic shift, the kind of which has already occurred in the personal computer and mobile phone industries.
It's not before time. Warrior pulled no punches, describing the computing technology installed in our current cars as being on a par with a "dial-up modem" in terms of sophistication, and even going as far as calling cars themselves as "a waste of our time", at least as far as commuting in cities is concerned.
If this sounds surprisingly negative for the boss of a car company, it's worth considering some of the statistics she uses to reinforce her statements.
"A recent report by [consulting firm] McKinsey says that by 2030, 60% of the world's population will live in cities and mega-cities," she said. "This just means that mobility and the transportation systems that we currently have will become even more critical."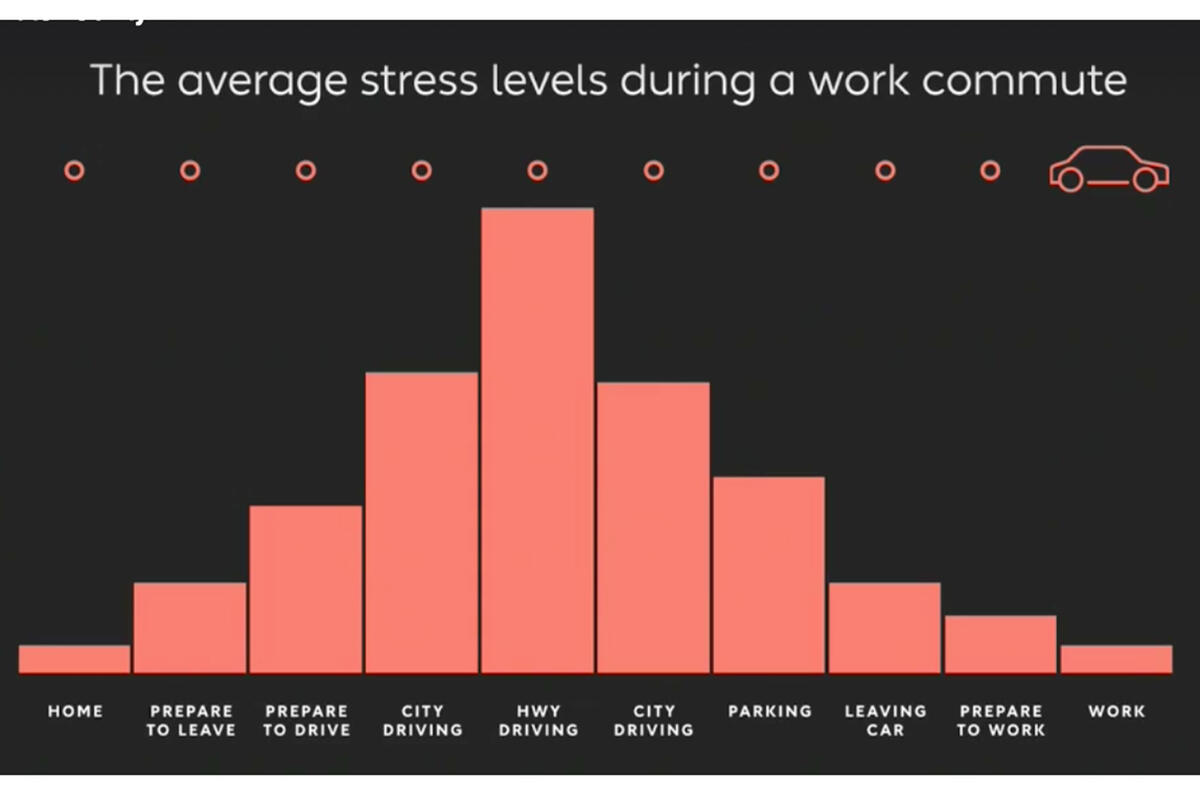 Now the good news: Warrior doesn't see a future without cars. She maintains that they are, and will continue to be, products that most of us aspire to own. 
"In the US, people spend approximately 30% of their income on cars," she said, and the figure is even higher in other regions. "In most emerging nations, a person's first pay cheque is spent on a car.
"The car fundamentally means freedom. People need great mobility and they have done for centuries. We will continue to do this."
What is evident is that the car is going to have to radically change to reduce the effects of pollution and to negate the amount of injuries caused by human error – currently at fault in around 90% of all traffic according to Warrior's research. 
"The bottom line is that the commute equals misery," she said. "Studies show commuting and traffic lead to a lot of health issues: stress, high blood pressure, depression, obesity, suicidal tendencies, in addition to the pollution that these cars cause. This is a major problem we face, but these things can be fixed."
Warrior's vision hinges on designing a car that can give owners back the time they currently spend in traffic jams. This means letting the car do the driving on the way to and from work. 
She predicts that future innovation in our cars will be prompted by digital systems. Here, she warned, car industries aren't always seeing the big picture. It's all well and good hiring software engineers, but what they really need are 'full stack' developers who understand the importance of developing new hardware as much as software. "You can't just work on the software and plug it into an old model hardware," she said.
Consequently, Car 3.0 will layer a raft of powerful sensor and artificial intelligence technology on top of its electric powertrain and a reinvented chassis that puts the onus on the cabin, which is transformed into a mobile office in this self-driving car.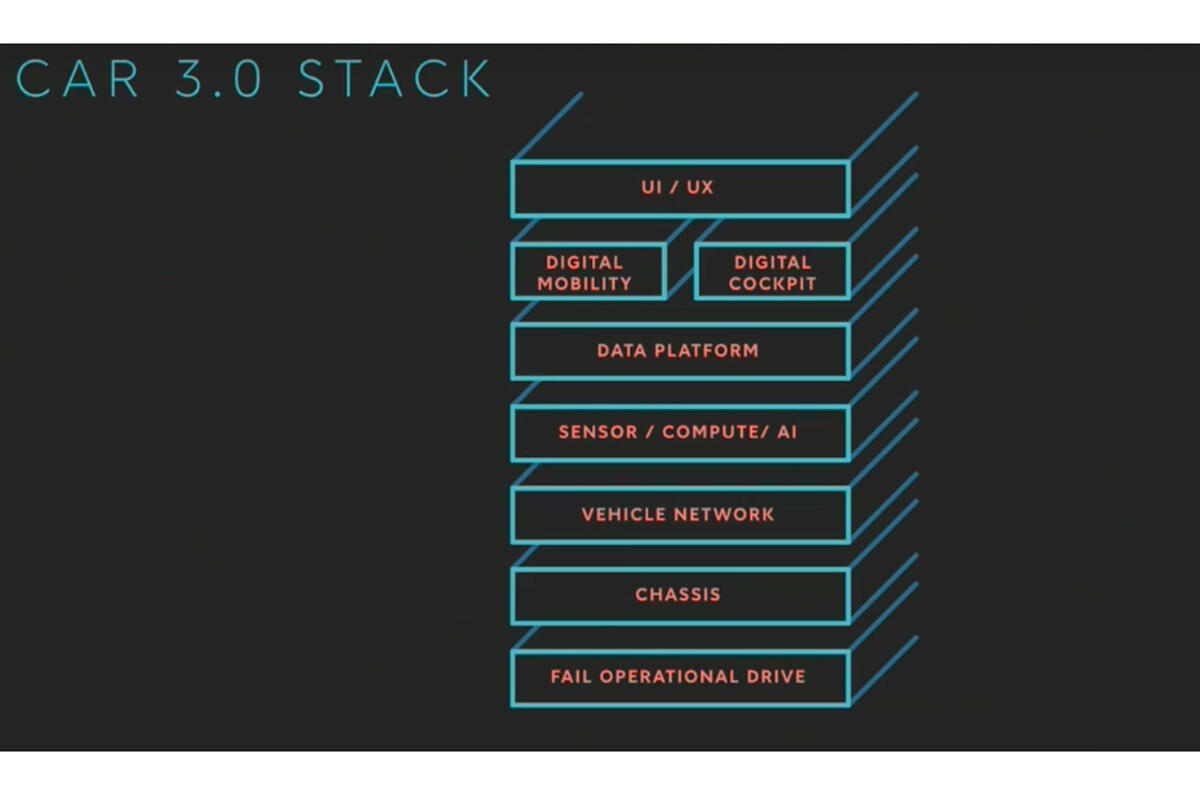 "Car 3.0 keeps us safe, because most of the deaths that are caused by traffic related accidents are preventable through autonomous driving," she said. "So by using better vision systems, perception algorithms and more capabilities with cameras and sensors, we could create a 360-degree view."
The next evolution of the car is also going to be environmentally friendly: "In cities such as Beijing or New Delhi, you have to look at the pollution index before going out. Kids are actually kept from going to school in those cities because the pollution levels are so high. So Car 3.0 will be an electric vehicle."
It will also probably be "the smartest device we will own", said Warrior. "Think of all the personalisation you get today with your smartphone; why don't we have that in our cars? Self-learning capabilities are a low-hanging fruit – knowing music preferences, settings and who is driving. Car 3.0 will be a companion that will really optimise time for us and take stress away from our commute."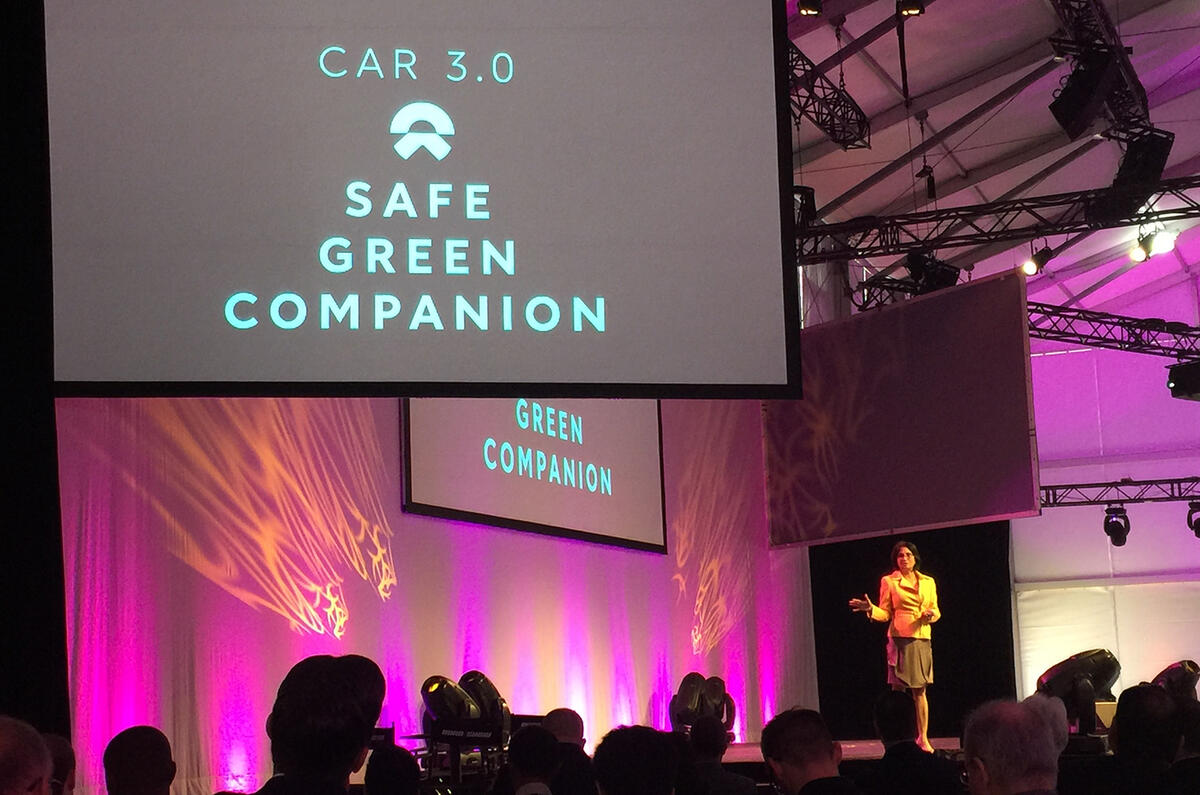 So who will win the race to create Car 3.0? Warrior's vision has everyone winning, with existing car manufacturers collaborating with computer engineering companies.
"This isn't about Silicon Valley versus Detroit or Germany. This is bringing the knowledge that the auto industry has, which primarily up until now has been on the lower rungs of the full stack, with the internet companies coming from the top of the stack. As an industry we have an opportunity to work together to push this to become the defining stack for the Car 3.0.
"Car 3.0 will be a robot that looks like a high-performance car. The future is not really about driving, it is about being, and that is the power of the Car 3.0. In the future cars will give us freedom with our time, they won't imprison us for hours at a time on roads," she ssaid.
Source: Car
Write

a Comment
Fields with * are required