NextEV

hypercar previewed one week ahead of debut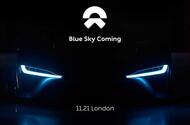 New official image lands a week before NextEV's hypercar is revealed; it was spotted testing in the UK earlier this autumn
NextEV's secretive new hypercar has been previewed in a new official image, showing the design of its headlights one week before the car is revealed in London.
The image arrives one month after the car was spotted testing in the UK. The first sighting offered a more clear look at the sleek profile and race-grade aerodynamic properties of the electric-powered two-seater.
Set to be unveiled on 21 November, the new hypercar is the first in a series of production cars planned by NextEV, whose profile has been raised since its formation in 2014 by its participation in the global Formula E championship. The car was previously previewed in a design sketch that surfaced on Chinese social media.
The Chinese-based electric vehicle start-up, headed by former president of Ford of Europe Martin Leach, who tragically died earlier this month, has already indicated to Autocar that the hypercar will set new standards in electric car performance.
In an interview earlier this year, Leach said the car's electric drivetrain, which will incorporate various components developed in the cut and thrust of Formula E competition, would produce beyond one megawatt of power, which equates to 1341bhp.
The NextEV hypercar, pictured testing in prototype form, is expected to rival the McLaren P1 and LaFerrari, as well as the upcoming Aston Martin AM-RB 001 and recently confirmed Mercedes-AMG hypercar in both performance and price.
Reports out of China suggest the power of the production version of the new hypercar will reach 1360bhp, although this is yet to be officially confirmed by NextEV. There are also suggestions that the low-slung coupé will provide 0-62mph acceleration in less than three seconds and reach a top speed of more than 186mph.
Although NextEV is remaining tight-lipped on planned production volumes and pricing, the expectation is the new hypercar will be built in a volume of less than 1000 and cost close to £1 million.
Leach said the NextEV flagship road car has been developed over the past three years using information shared between its technology division, racing division and supercar division.
NextEV's racing team has used a dual-motor set-up on its Formula E car, which started the 2015-2016 season 65kg heavier than some of its rivals. "But we've managed to take 20kg out of that figure now," said Leach.
He said this expertise at saving weight would benefit the road car and dismissed concerns that it might struggle to offer a competitive range, claiming that "it's a hypercar, so it's both aerodynamic and light, two things that are most important in maximising range".
Leach emphasised the fact that the company is still in the start-up phase of its life. "We've only been around since last year and we're planning on revealing the supercar this year. That's a very fast rate of development for a new company."
Although NextEV's first model is aimed at very top echelon of the performance car market, Leach insisted the company has bigger ambitions than being a low-volume hypercar manufacturer.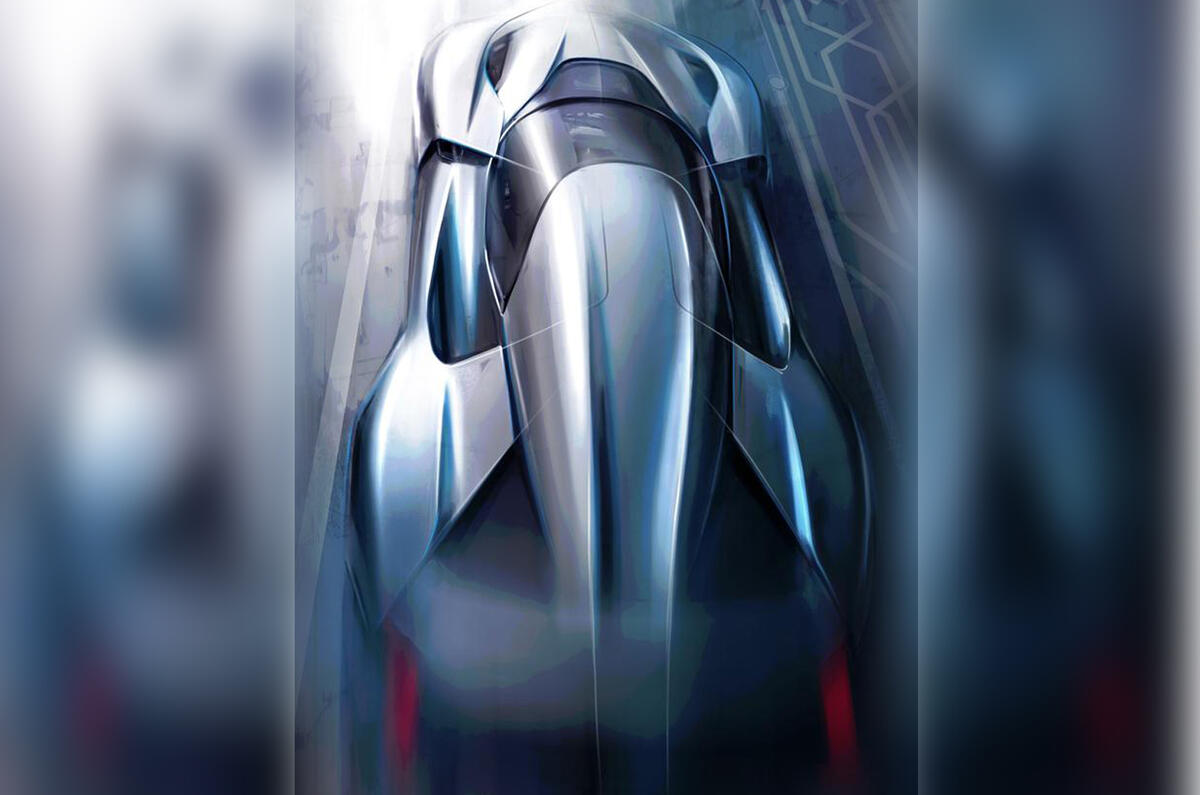 "The first car is designed to attract attention and to show what we can do from a technology standpoint," he said. "But we will ultimately offer a wider range of models."
Leach objected to comparisons between NextEV and Tesla, suggesting its upcoming range of electric cars will offer levels of universal convenience and accessibility associated with mobile phones.
"We want our company's reputation for premium products to be geared to quality and customer satisfaction, not price," he said. "The world market for cars was 90 million units last year and we see opportunities across the whole market."
Leach wouldn't be drawn on NextEV's early production targets, but the company's intent on becoming a force in the electric car ranks is underscored by its broad-based operations at six locations in Europe, Asia and the US, and it plans to build its global workforce to more than 5000 before the end of 2017.
Autocar understands NextEV's plan is to reach global sales of more than 500,000 cars by early in the next decade, concentrating at first on the Chinese market, where favourable conditions exist for electric cars following government-backed initiatives to reduce air pollution.
NextEV has confirmed it will work with Chinese car maker JAC (Anhui Jianghuai Automobile Company) in the development of so-called new energy vehicles (NEVs) – a phrase the Chinese Automobile Ministry uses for electric vehicles.
The partnership between NextEV and JAC has a reported budget of more than £1 billion to develop new electric vehicles and what the company describes as "smart, connected cars".
NextEV said earlier this year: "NextEV and JAC Motors will partner to bring the industry forward, through the sharing of their joint technical expertise, supply chain, marketing, advanced manufacturing and capital."
Source: Car
Write

a Comment
Fields with * are required