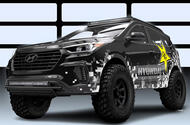 The Speciality Equipment Market Association's (SEMA) annual event in Las Vegas has garnered a reputation for displaying one of the wildest collections of modified cars on the planet each year
The Paris motor show has just been and gone, and now all eyes are on the upcoming 2016 SEMA show.
This year, the show takes place on 1-4 November at its usual location in the Las Vegas Convention Center. Manufacturers are starting to announce the cars they'll be showcasing at the event, so let's run through what we know will be there this year.
Ford Fusion Sport:
Ford is bringing two Fusion (read Mondeo) Sport models to the SEMA show: the Fusion Sport Ballistic by Webasto Thermo & Comfort North America; and the Fusion Sport by Legacy Innovations. The Fusion Sport Ballistic has a custom interior, exhaust, engine calibration and preheater upgrades, while the Legacy Innovation car features upgraded brakes, exhaust and cold air kit, plus 20in wheels and a series of bodywork upgrades.
Ford F-150:
Ford will have no fewer than four F-150s at the SEMA show this year: the Era Thr3, Bojix Design, XLT Supercab and Lariat. The standout feature of the Era Thr3 is its supercharged 750bhp 5.0-litre V8; the Bojix Design has off-road styling with 7.0in lift kit, knobbly tyres and off-road-friendly wheels; the XLT Supercab's main eye-catcher is its storage area, incorporating multiple TV screens, not to mention its custom gold paint job; and the Lariat is a BMX-inspired pick-up. 
Ford Mustang:
There are five Ford Mustangs heading to SEMA this year as official Ford show cars. The first is finished in 'stealth grey' paint and is fitted with Ford's Mustang performance pack.
The second, the MRT Mustang, has been given various performance upgrades and a "focus on full car balance". It is finished in black and red, with dark bronze wheels.
The third, the Ford Mustang by Speedkore Performance Group, has an 825bhp 5.0-litre V8 and stage two supercharger.
It's hard to miss the pearl candy orange paint of the fourth: Stitchcraft Interiors' Mustang, which has a matching interior as well as 20in forged monoblock wheels.
The fifth Mustang is the most powerful, at 851bhp. There are numerous performance and bodywork additions and the car is finished with Americana decals, so there's no mistaking its nationality. It's called the Mustang Fastback Track Attack by VMP Performance. 
Hyundai/Rockstar Santa Fe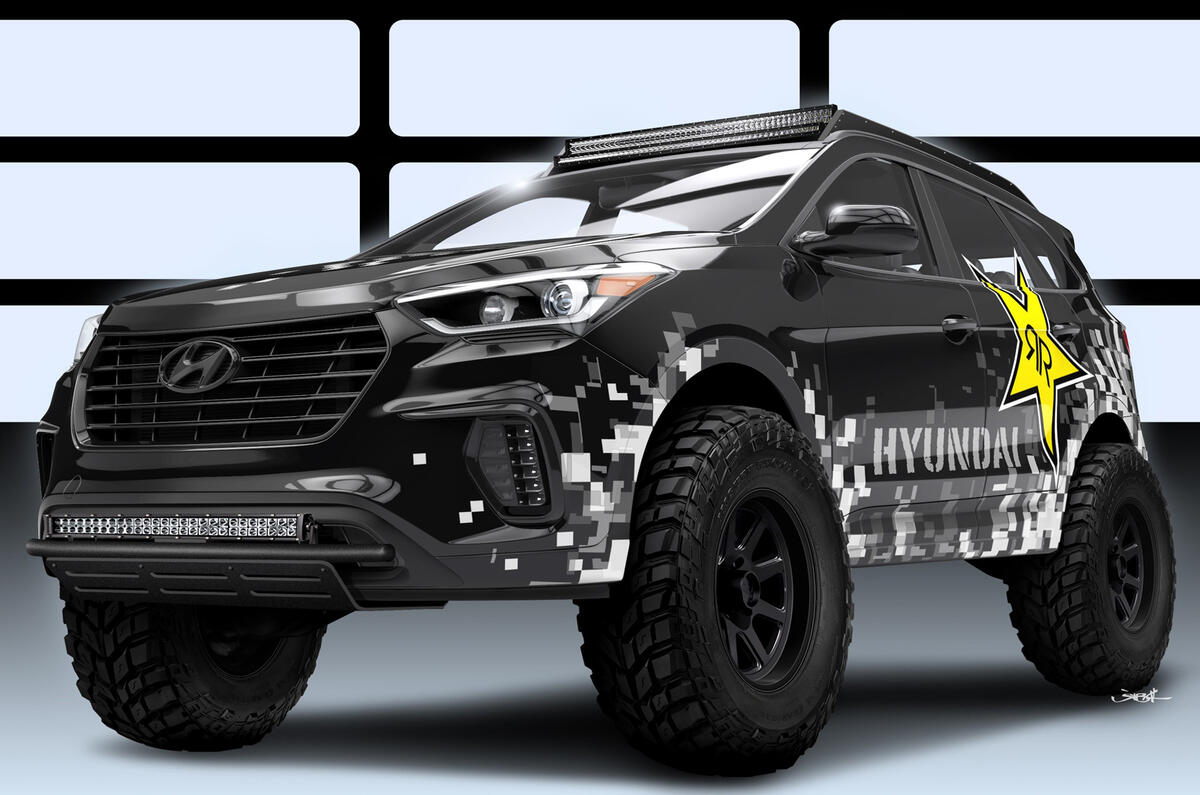 Hyundai is set to show a modified version of its Santa Fe SUV at SEMA 2016 and has teamed up with Rockstar Performance to create it. No peak power output has been quoted yet, but the modded Santa Fe is powered by a 3.3-litre V6 engine and features a raft of performance upgrades that include a nitrous oxide injection system. Power is delivered to all four wheels, which have been upgraded to 17in off-road-spec items with 35in off-road tyres.
Hyundai Santa Fast
Hyundai has joined forces with famous SEMA show regulars Bisimoto to create the Santa Fast: a rear-wheel-drive Santa Fe with 1025bhp. The engine is a heavily modified, turbocharged version of Hyundai's 3.8-litre V6 engine. A race-inspired livery and upgraded alloy wheels go without saying. It is SEMA, after all.
Hyundai-Gurnade Veloster concept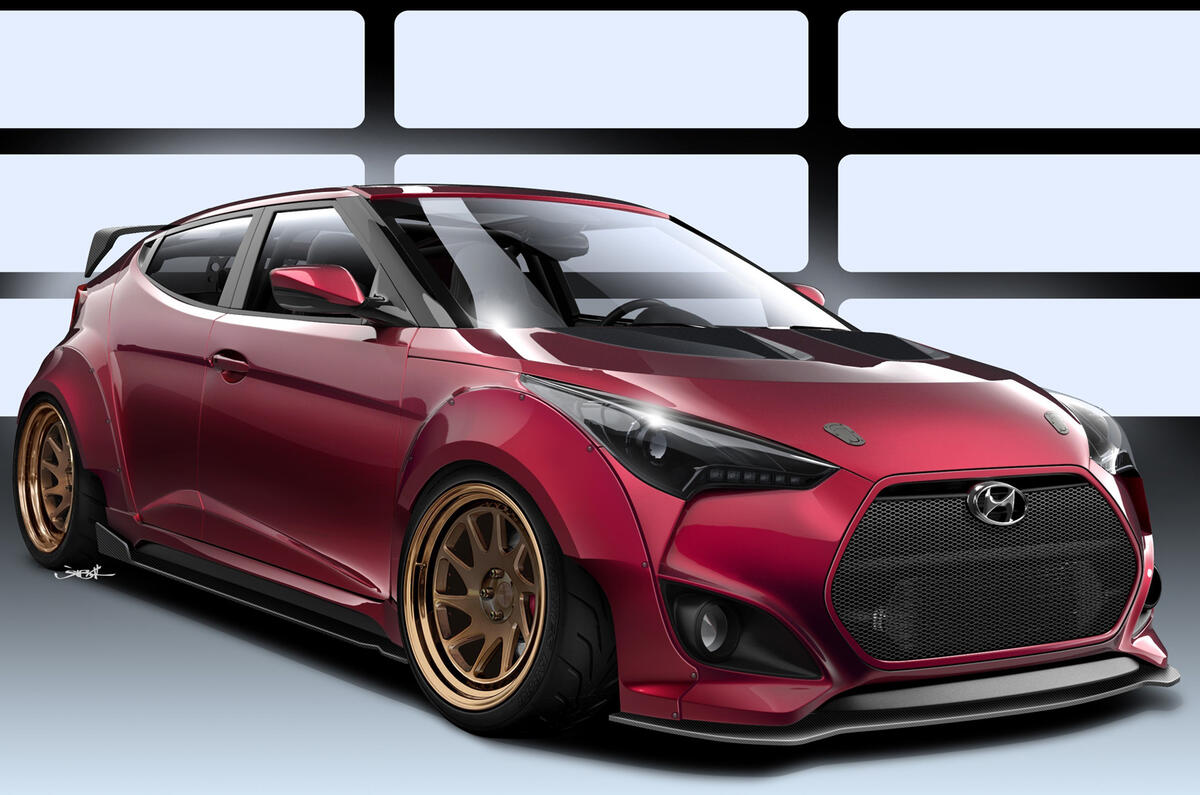 Hyundai's US operations say the Gurnade Veloster concept is a race-ready version of the coupé. It features upgraded bodywork, lowered suspension, three-piece alloy wheels and a custom rear spoiler, but details of any under-the-bonnet modifications have not been revealed yet.
Hyundai Elantra ARK Road Racer concept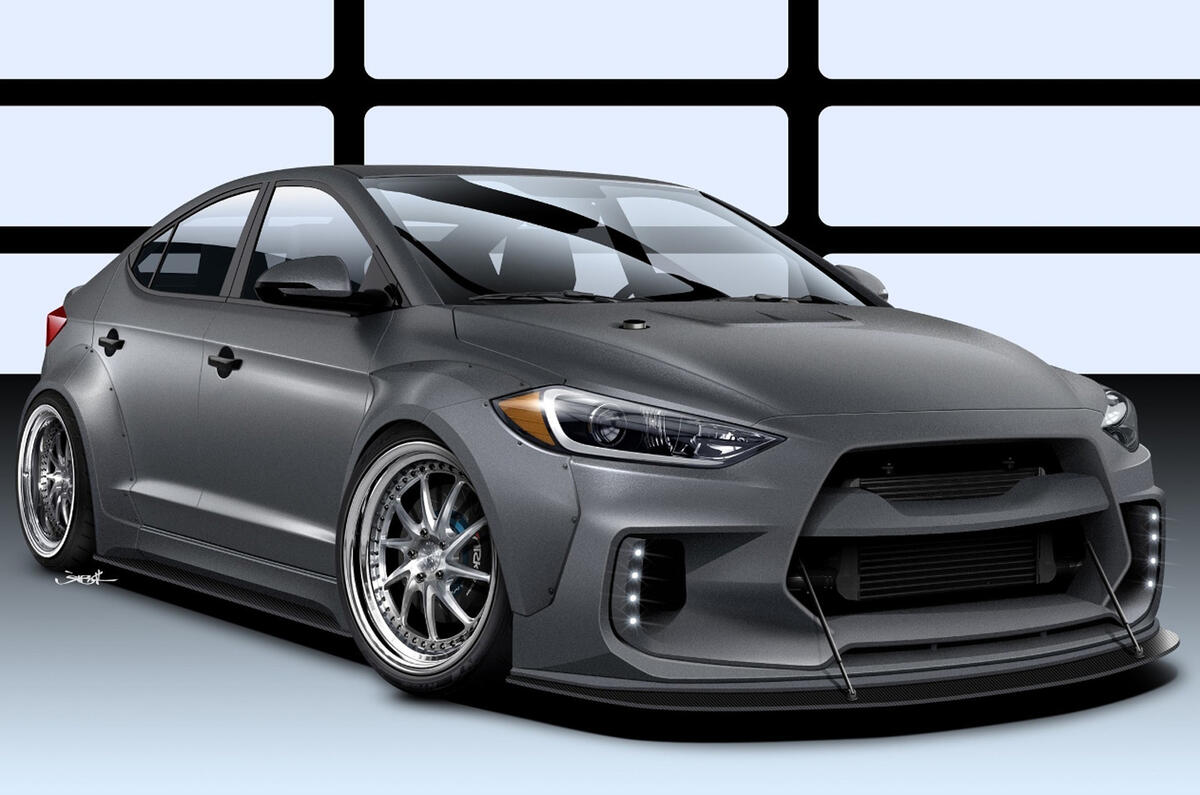 The ARK Road Racer Elantra has been produced in collaboration with ARK Performance and features racing wheels, custom front and rear fascias and huge, flared wheel arches. There's a custom turbo kit by ARK Performance, as well as a series of ARK suspension upgrades.
Chevrolet Blue Line concepts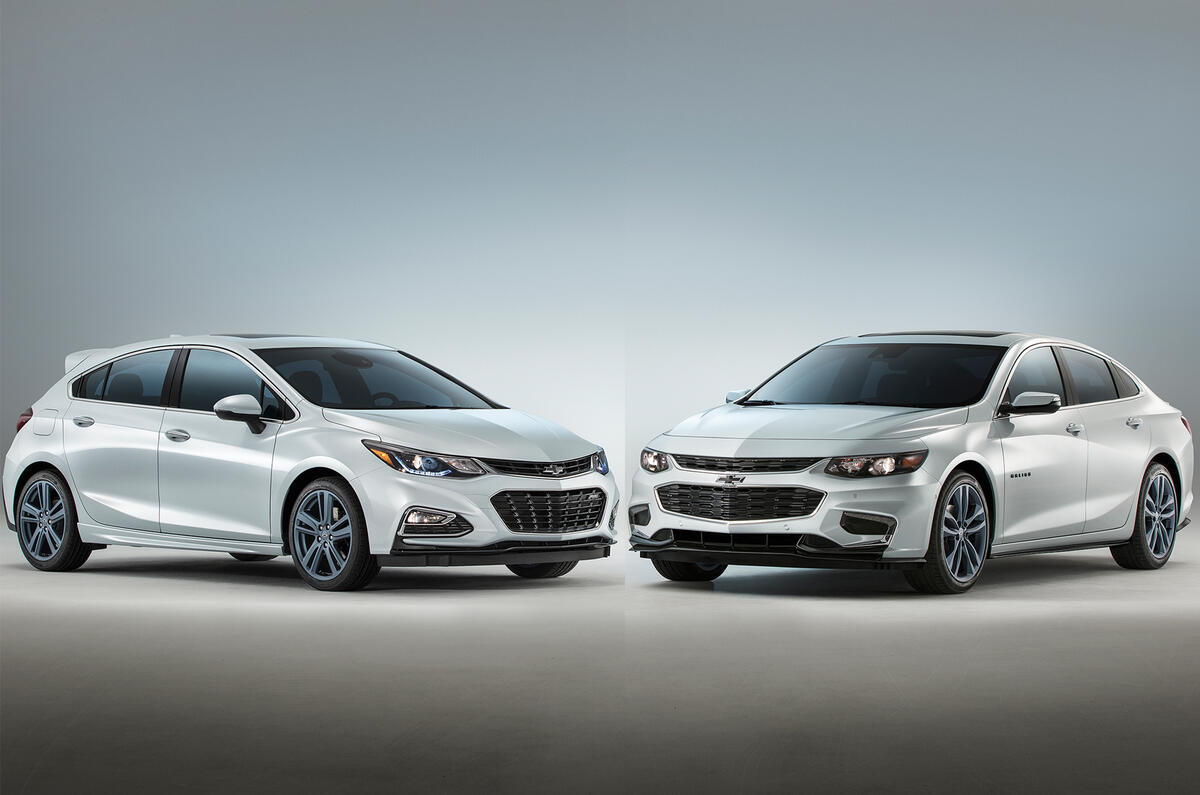 Chevrolet has taken a more subtle approach, which will make its cars stand out at SEMA 2016 with their comparatively restrained styling. The cars incorporate ground effects kits, lowered suspension and a variety of blue-tinted exterior upgrades. Neither model will make it to the UK, though. 
Source: Car
Write

a Comment
Fields with * are required