Seven

more pick-ups that should be made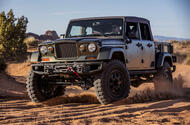 The pick-up truck is the ultimate 'lifestyle' statement car, and the Mercedes-Benz X-Class arguably takes it to a new level
The Mercedes-Benz X-Class is a first; the first premium-brand pick-up truck on the market, having pipped Tesla's confirmed pick-up to the post.
We doubt it'll be alone for long, as BMW, Audi and who knows who else will want a piece of the pie once sales kick off. So here's a list of seven more pickups which the car makers should think about.
Read more about the newly revealed Mercedes-Benz X-Class here.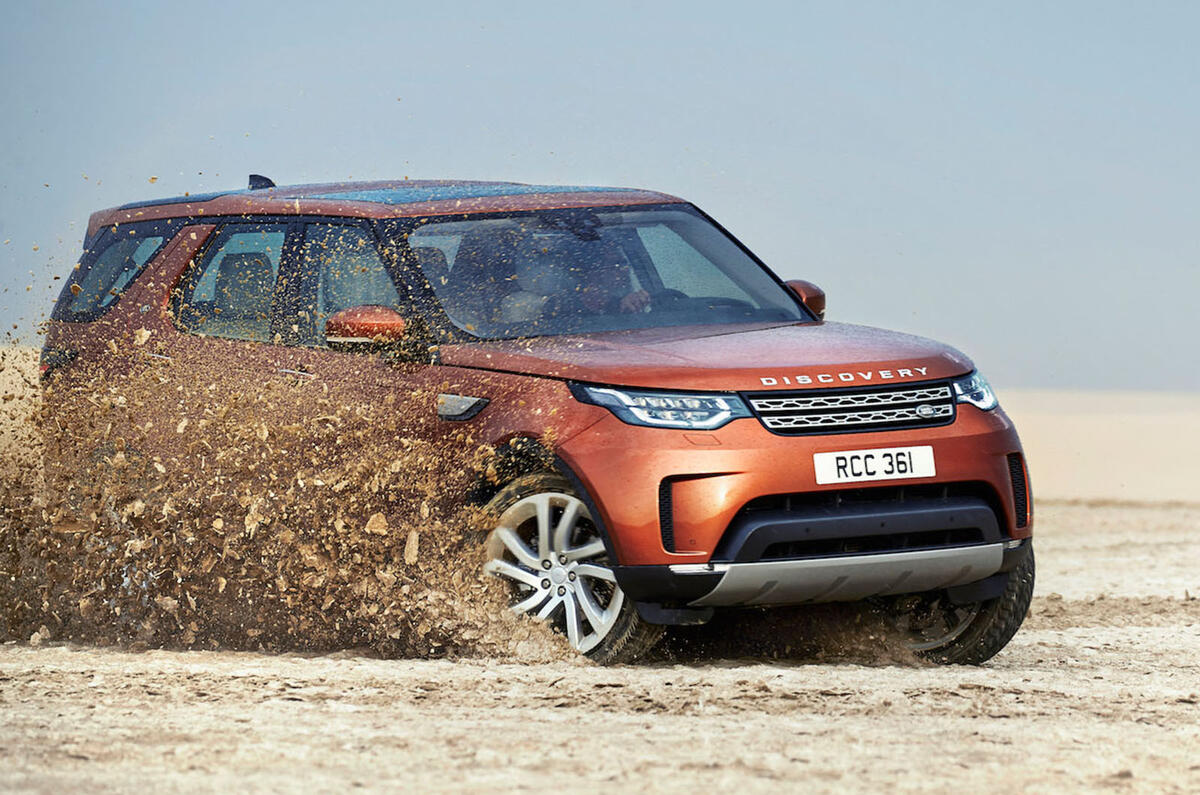 The new Discovery has already made a splash with its new, rounded styling and bold promises of the latest in off-roading tech. What would make it even more lifestyle-oriented? A pick-up spin-off model. Price it to compete with the X-Class, stick an Ingenium diesel engine under the bonnet and you've got one of the most credible cars in the class. You heard it here first.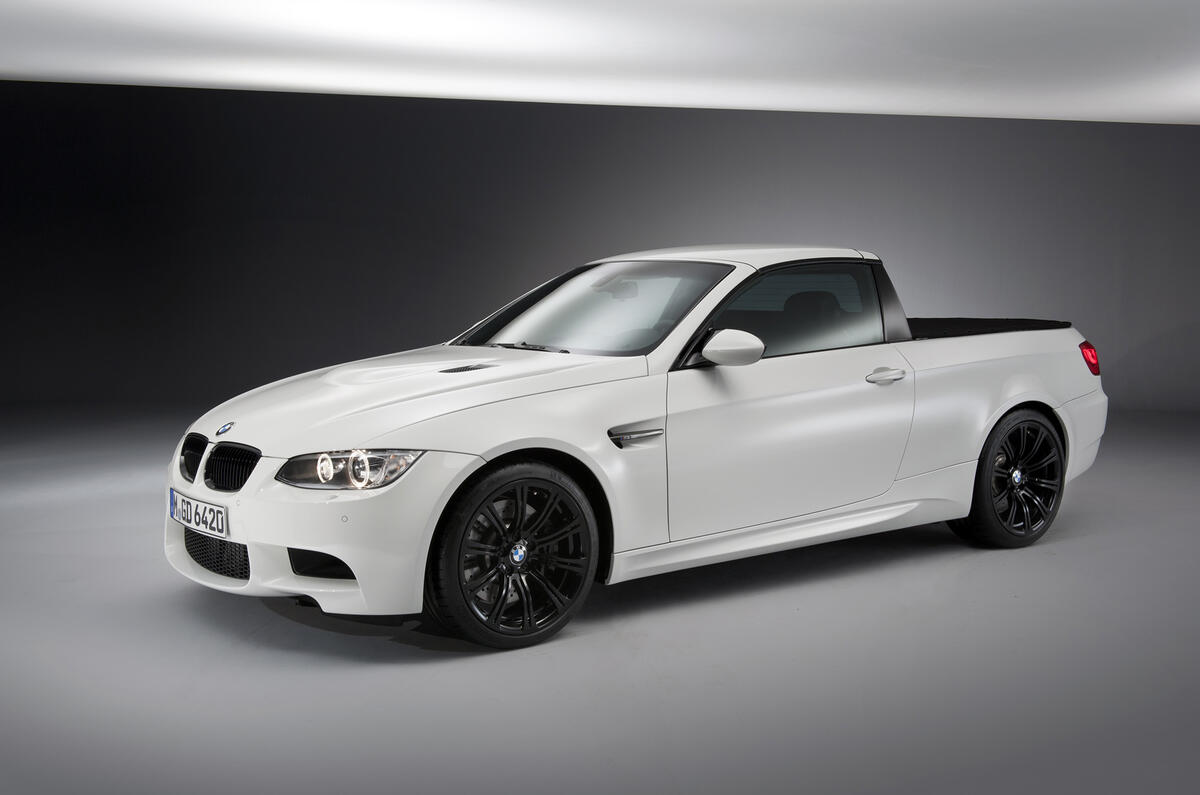 This one might have been an elaborate April Fools hoax by BMW, but there's method in the mirth; has there ever been a more desirable pick-up? Stick to the M3's formula and slap 'M3 Gran Ute' badging on it and watch the orders roll in.
What's the key ingredient to making Britain's best-selling pick-up truck? Britain's best-selling SUV of course. It'd sit below the Navara in Nissan's lineup, so would spearhead a new class of compact pick-ups, with far cheaper running costs traded for a portion of the Navara's practicality. The niche might not quite stretch to Juke-sized SUVs, mind.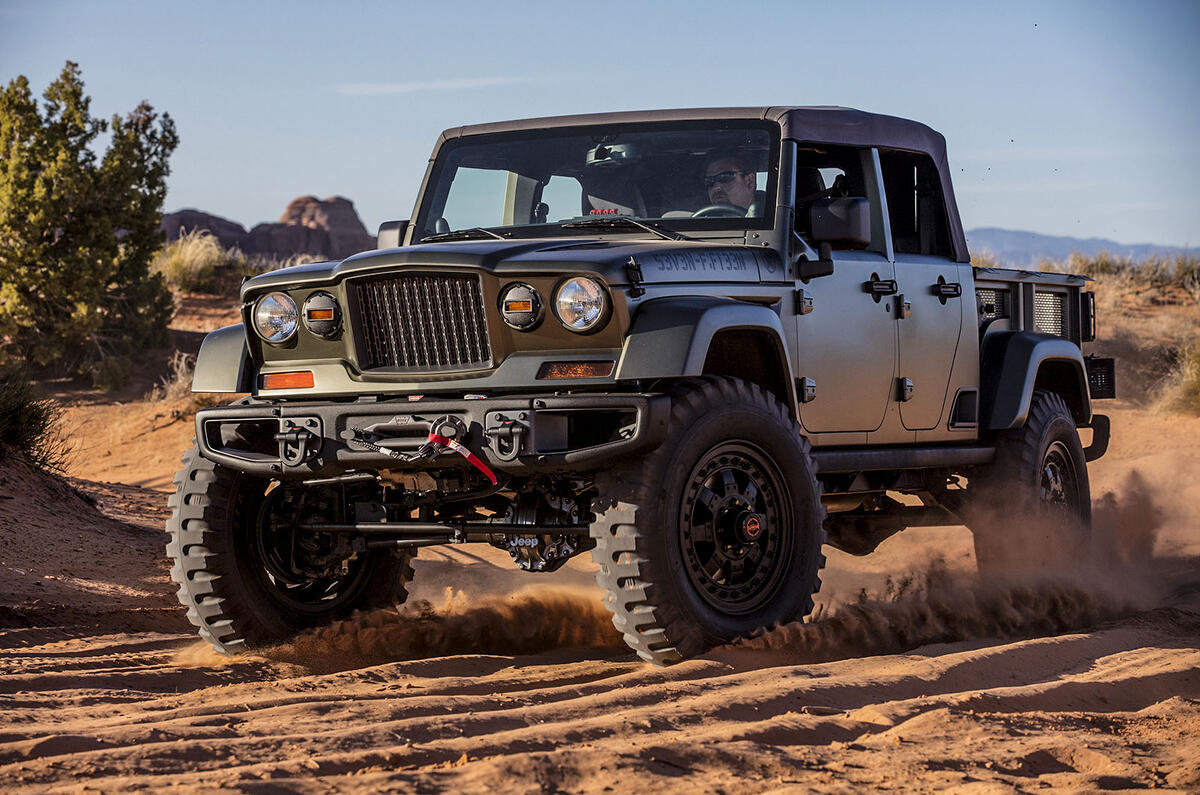 It's everyone's favourite hypothetical pick-up that FCA – apparently – is edging ever closer to putting into genuine production – the Wrangler pick-up. Jeep really needs to get a move on with this one, and poke it under the nose of all frustrated Defender pick-up customers waiting for the new model. They can't lose.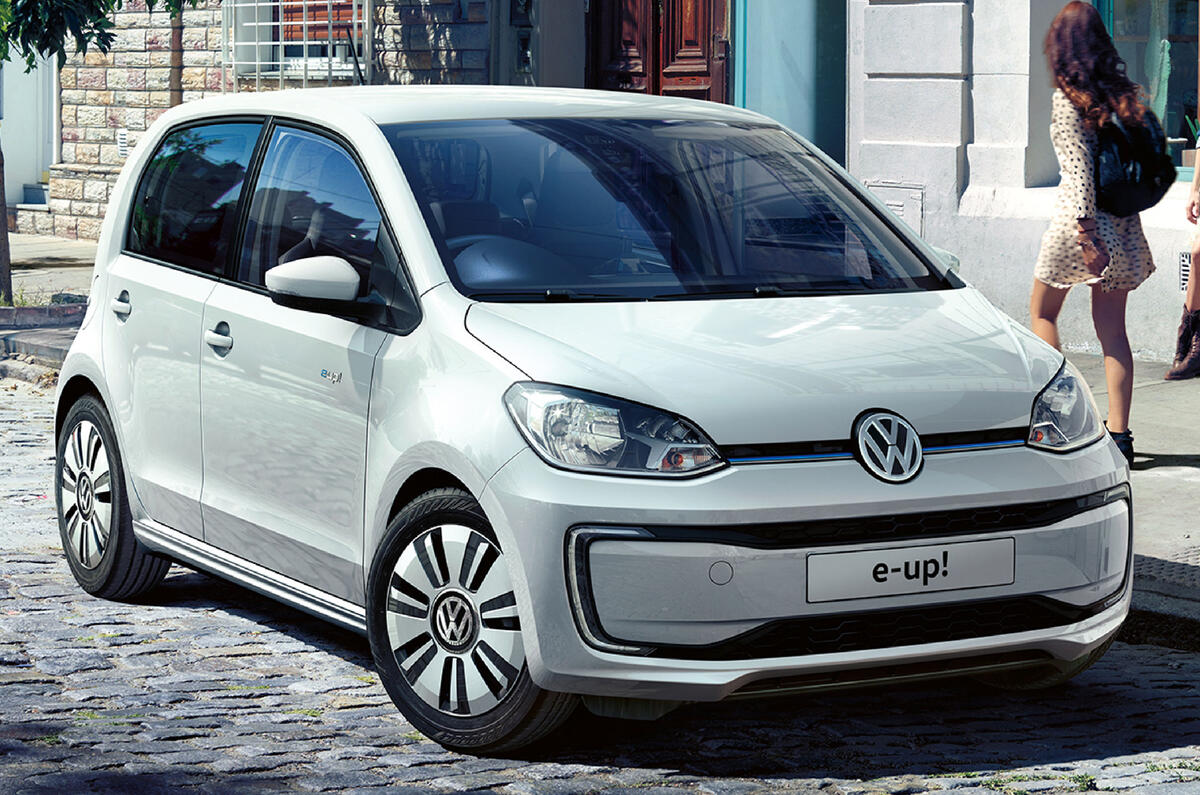 Urban florists and garden supply shops will flock to the e-Pick-Up! (as it will be badged) for its city-friendly zero-emission powertrain, dinky dimensions for urban parking and solidly-built load bay. VW may not be the first word in utilitarian transport nowadays, but if ever there were a new people's car, this would be it.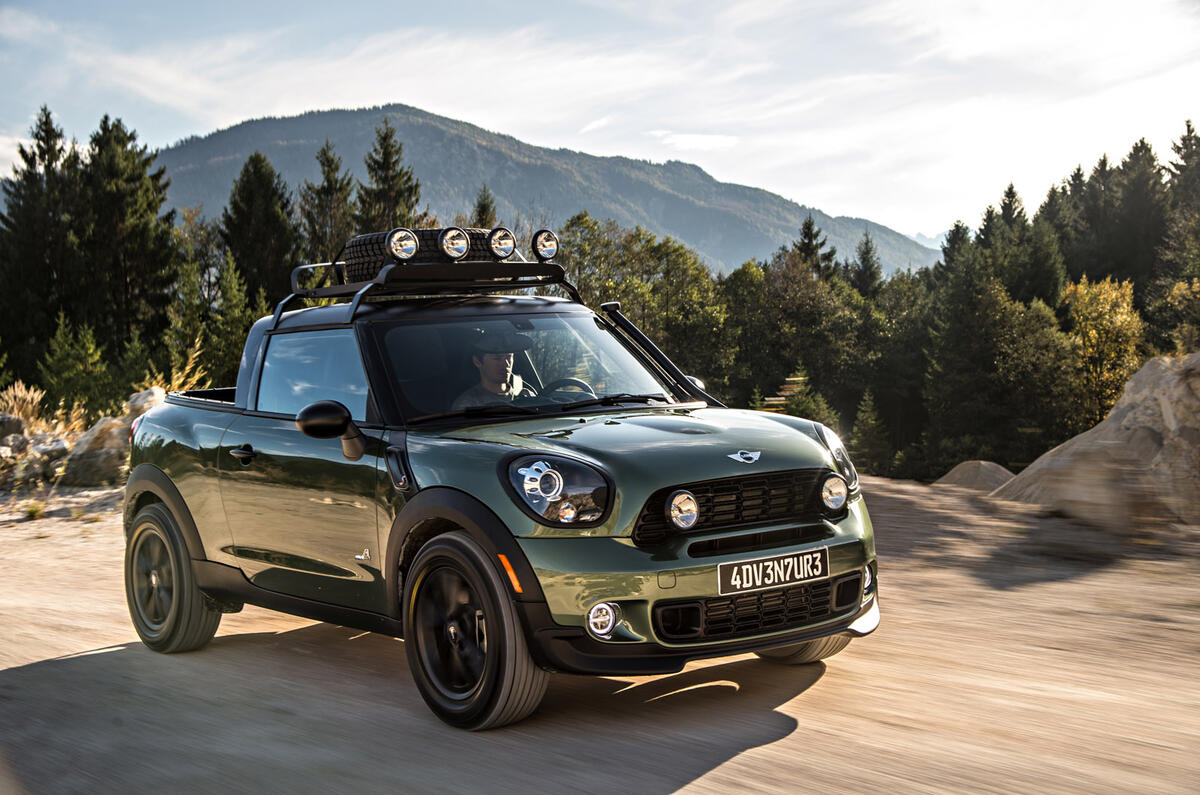 The Paceman may be dead, and by axing it, Mini may have thrown the baby out with the bathwater, as the Paceman Adventure concept may never come to be. Who says it can't be resuscitated, though? Fashionable landscape gardeners all over Surrey would fall over themselves for a Mini Workman (as it would be badged) to carry around many a potted palm.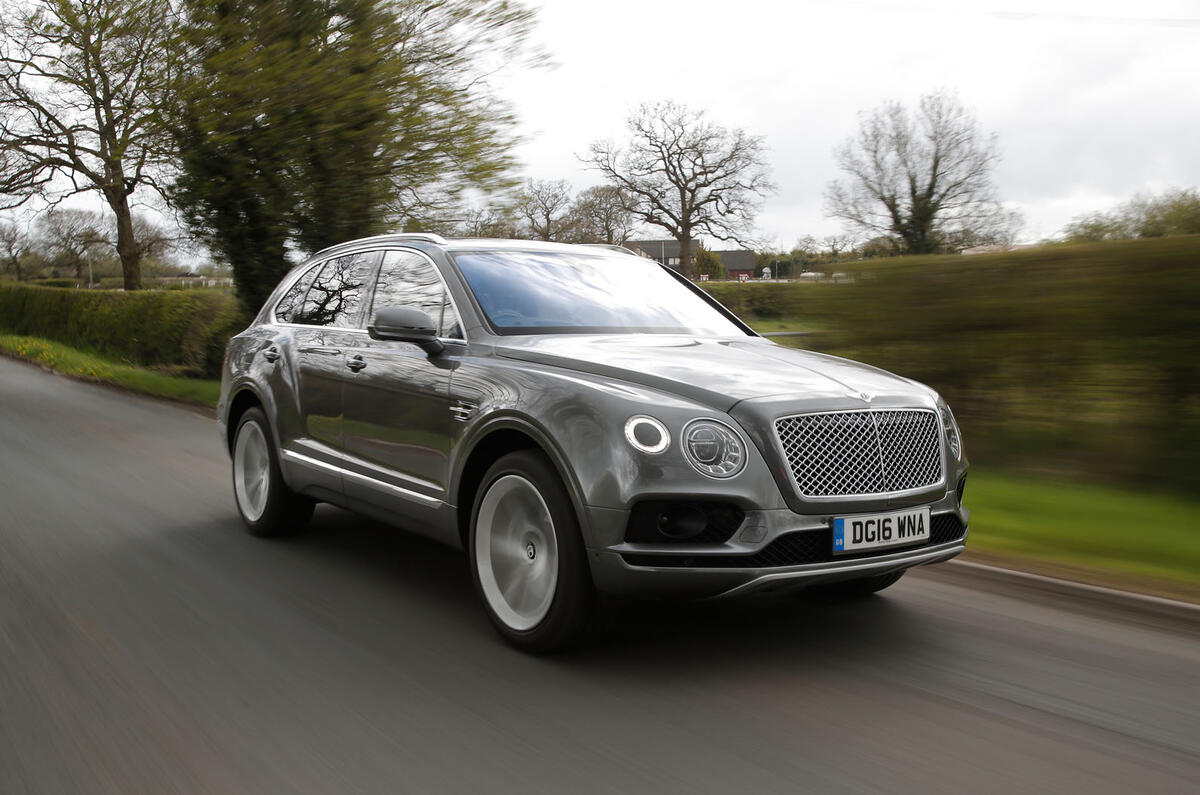 What's more lifestyle-oriented than the £160,000 Bentley Bentayga fitted with an £80,000 fly fishing set? A Bentley Bentayga pick-up. It's probably not completely out of reach for Bentley's coachbuilder, Mulliner to whip one up for a few hundred thousand, and it's a safe bet that you'll be the only oligarch in the car park with one.  
Source: Car
Write

a Comment
Fields with * are required