The

12 most expensive cars sold at auction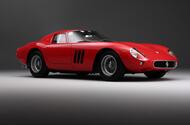 Ferrari 250 GTO
Classic cars can sell at auction for more than $30 million these days. Here are the 12 priciest cars sold at auction to date
When talking about the world's most expensive cars, it's easy to think the numbers run out when the meter hits about £4 million. However, that's when the real money is just getting into its stride in the classic car market.
The $4.8 million required for a Koenigsegg CCXR Trevita wouldn't even get you into to the top 100 of classic cars bought at auction. If you think a Lottery win will help, you may still need to recalibrate, because the top classics now change hands for the sort of sums usually reserved for old masters.
So, here's the top 12 most expensive cars on the planet based on the price paid at auction. Oh, and if you're wondering why we've quoted the prices in dollars, it's because most of the cars featured were sold in the USA. The converted figure in pounds sterling is correct at the time of writing.
Now, take a deep breath and hang on to your wallet.
1. Ferrari 250 GTO – $38,115,000 (£30,750,300)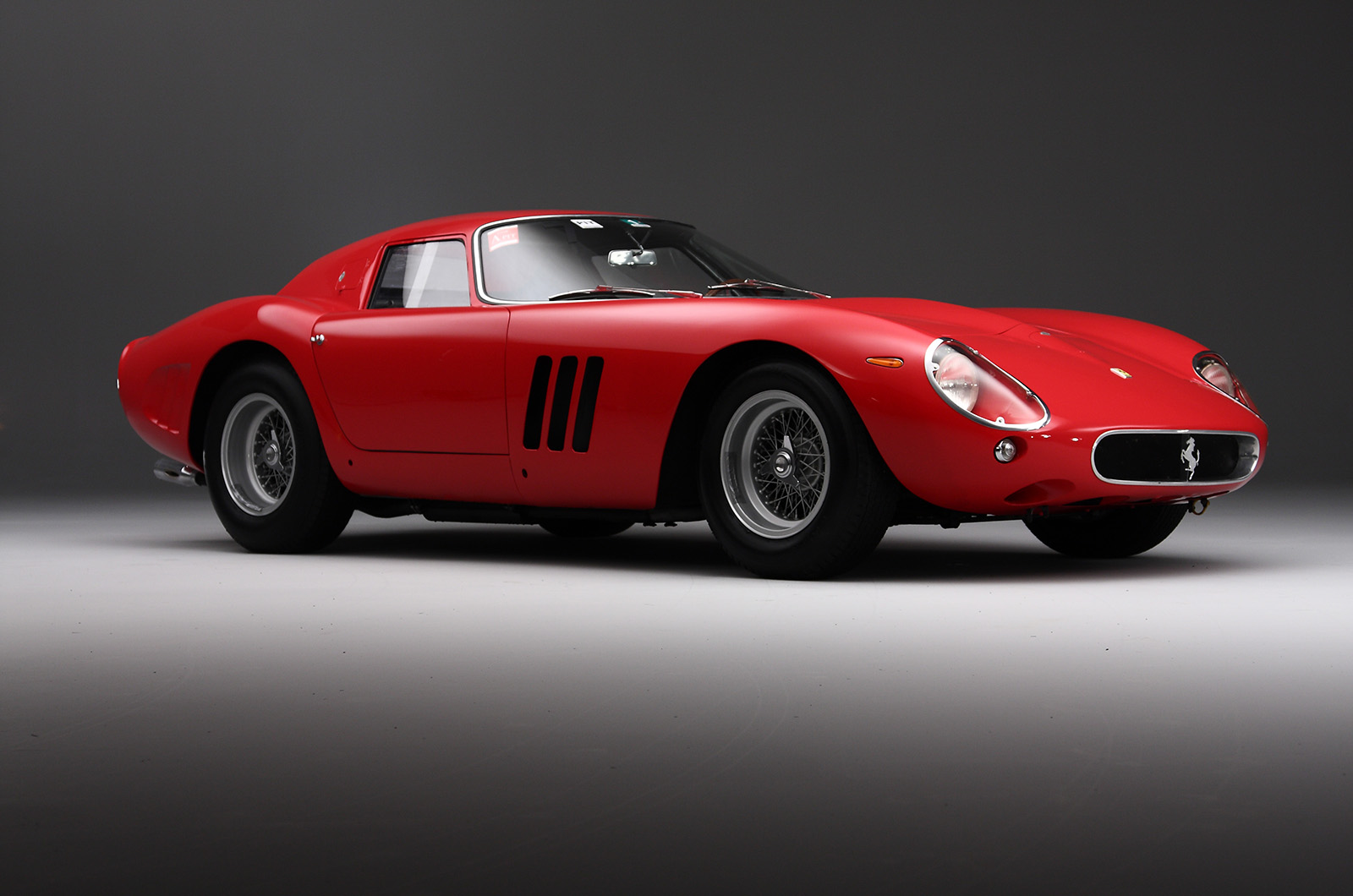 It will come as little surprise to many of you the most expensive car ever sold at auction to date is a Ferrari 250 GTO. No other car in the world has earned such a reputation and mystique, much of that built on previous record-smashing auction results. More importantly, the car itself is one of the finest of its era, thanks to its powerful 3.0-litre V12, superbly balanced chassis and immaculate race pedigree. Only 39 were made and this one was raced by Jo Schlesser, Paolo Colombo and Henri Oreiller.
2. Ferrari 335 Sport Scaglietti – $35,700,000 (£28,801,940)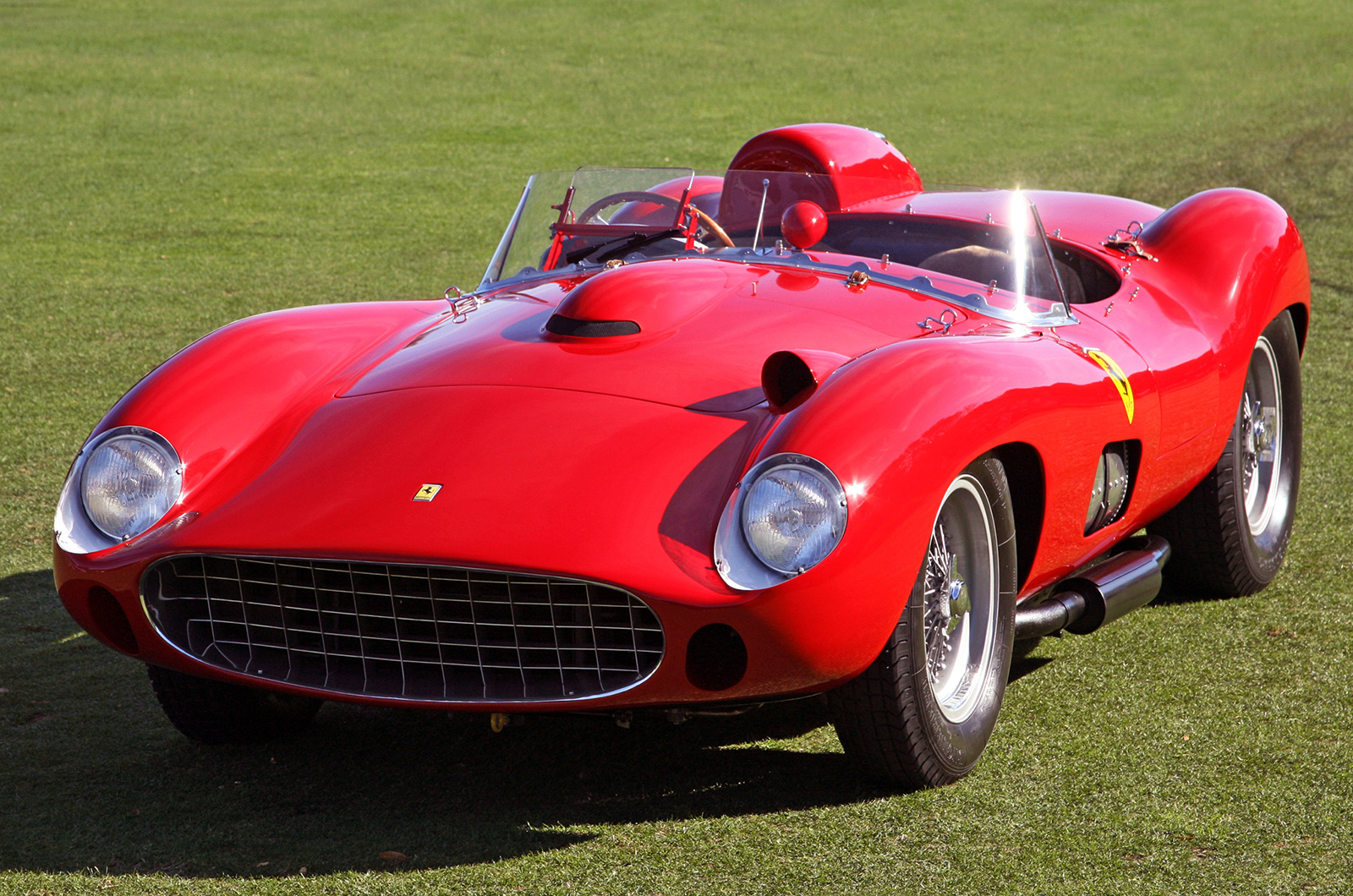 This 1957 Ferrari was another record breaker when it sold at the start of 2016 to become the most expensive racing car ever sold at auction. Previously owned for 40 years by a private collector, it caused huge interest, because it had been raced by Peter Collins and Maurice Trintignant in the 1957 Sebring 12 Hours. After that, it competed in the Mille Miglia with Wolfgang von Trips at the wheel. Provenance like that in this market leads to such a high price being paid.
3. Mercedes-Benz W196 – $29,600,000 (£23,880,600)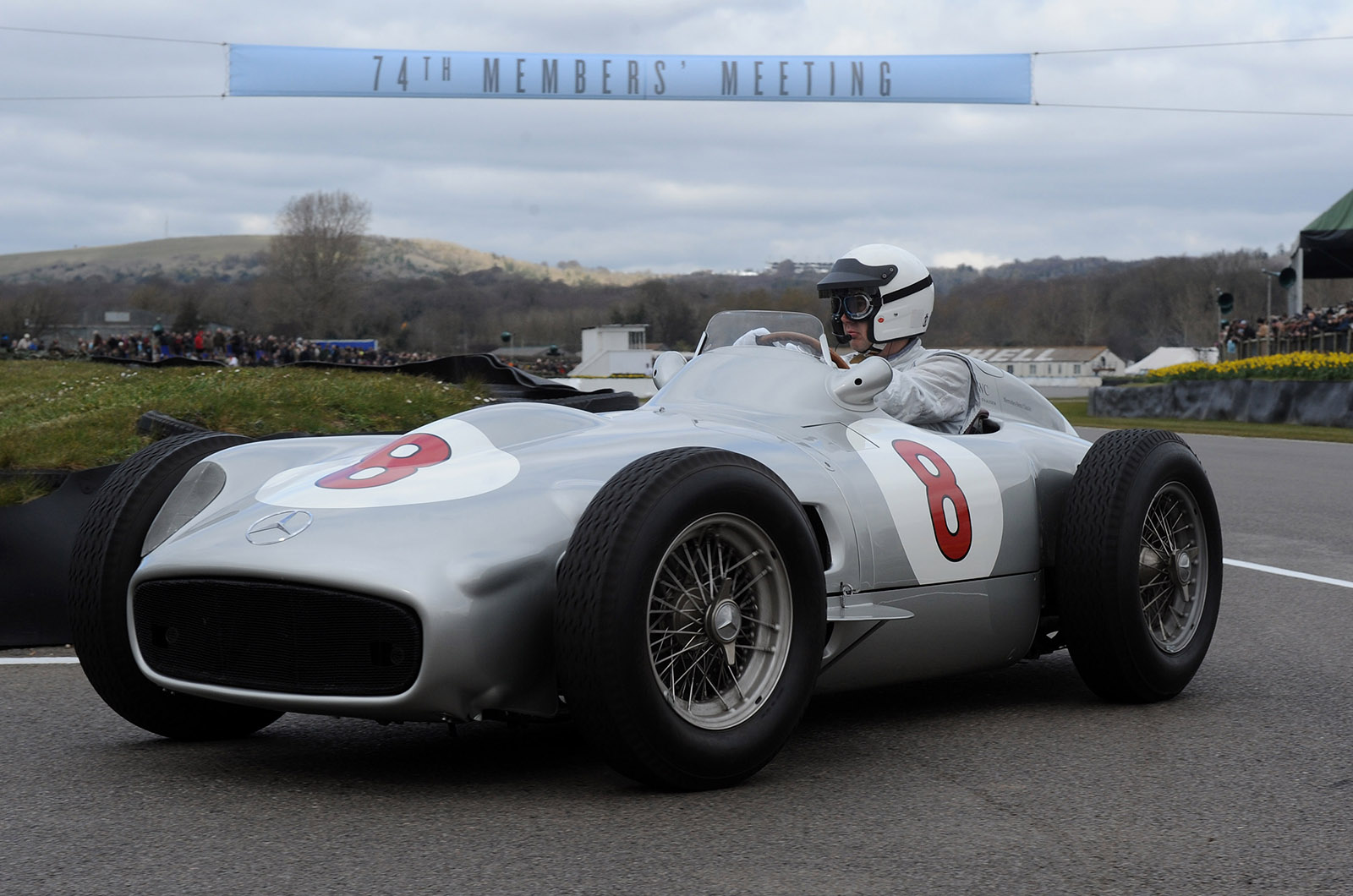 This amazing Mercedes grand prix car is the only appearance from the three-pointed star in our top 12, but what a car to make it. Raced by Juan Manuel Fangio, it won the German and Swiss Grands Prix in 1954. It was the most expensive car ever sold at auction at the time of the sale in 2013.
4. Ferrari 290 MM – $28,050,000 (£22,630,100)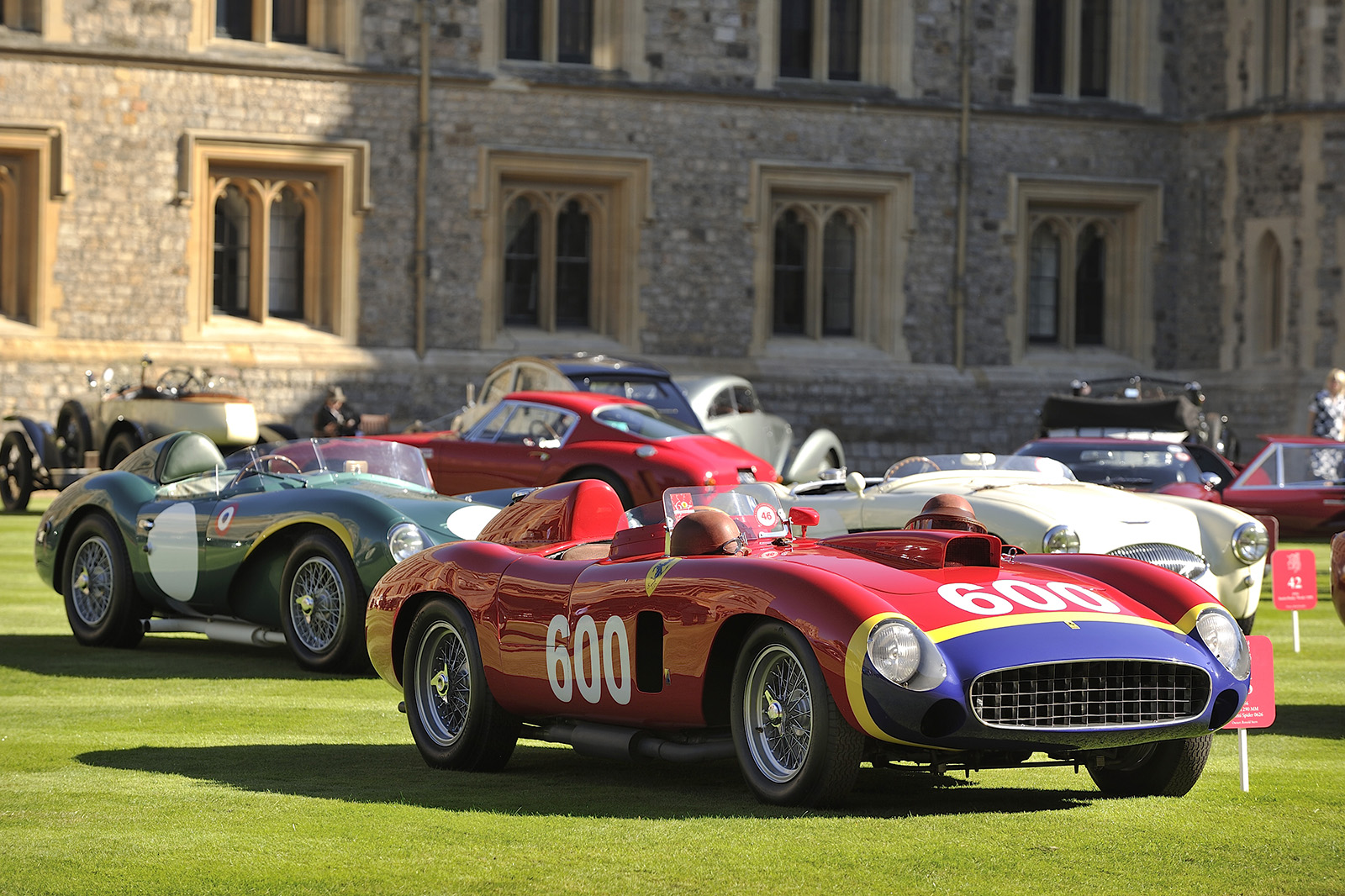 More Ferrari racing history makes it into the upper end of our top 12. This one was built for the 1956 Mille Miglia and was also driven by the great Juan Manuel Fangio – his name always adds considerable prestige and value to any car he competed in. Only four 290s were made, and this one enjoyed further racing success after the Mille Miglia, too.
5. Ferrari 275 GTB/4 S NART Spider – $27,500,000 (£22,186,365)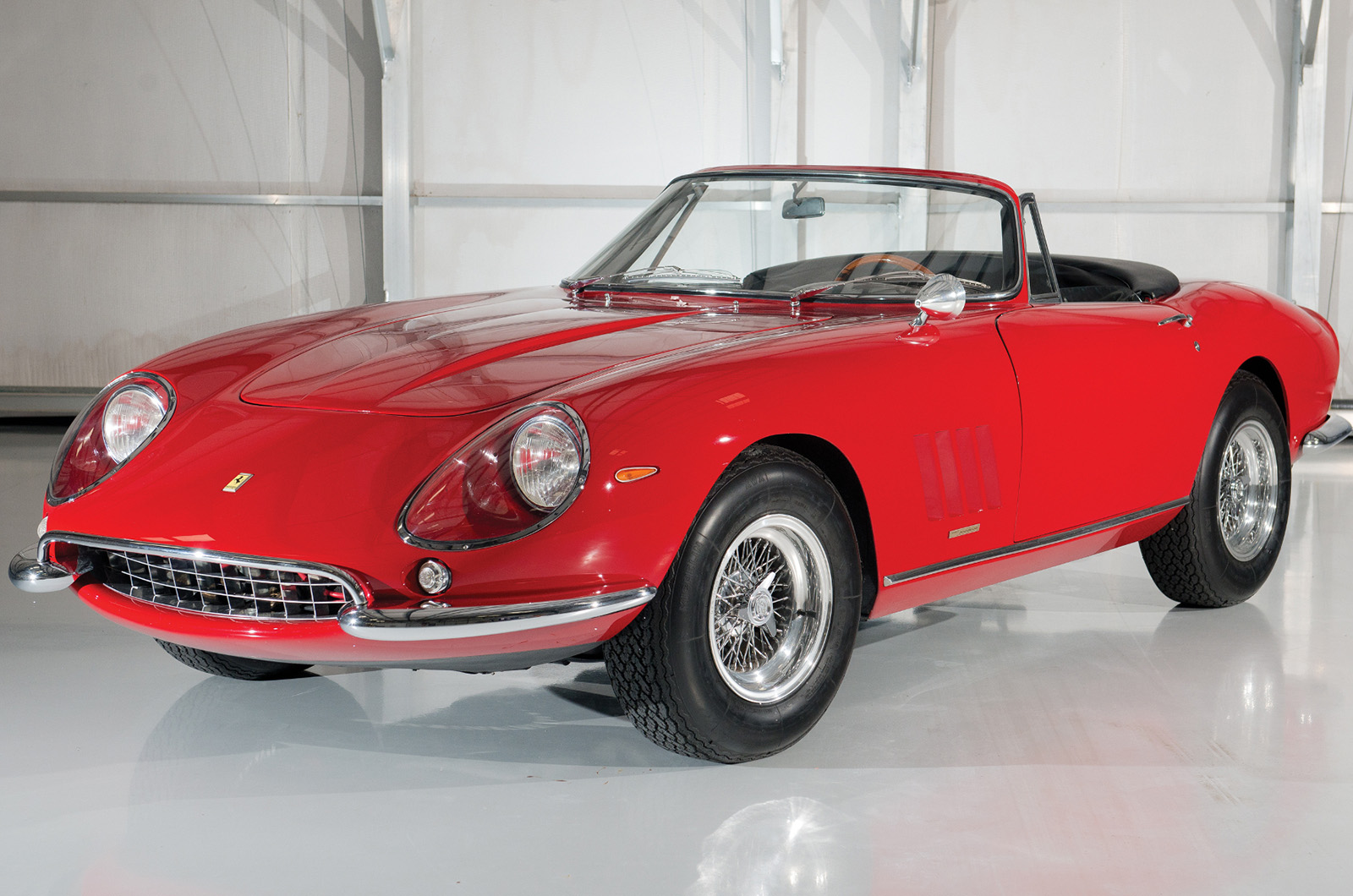 The North American Racing Team (NART) campaigned Ferrari cars in the USA for to raise awareness of the brand during the 1950s and 1960s. However, it also ordered special road cars from the factory, and this Spider is one of only 10 that were made. Adding to its appeal is a spell of ownership by actor Steve McQueen, who used it in the film 'The Thomas Crown Affair'.
6. Ferrari 275 GTB/C Speciale – $26,400,000 (£21,298,910)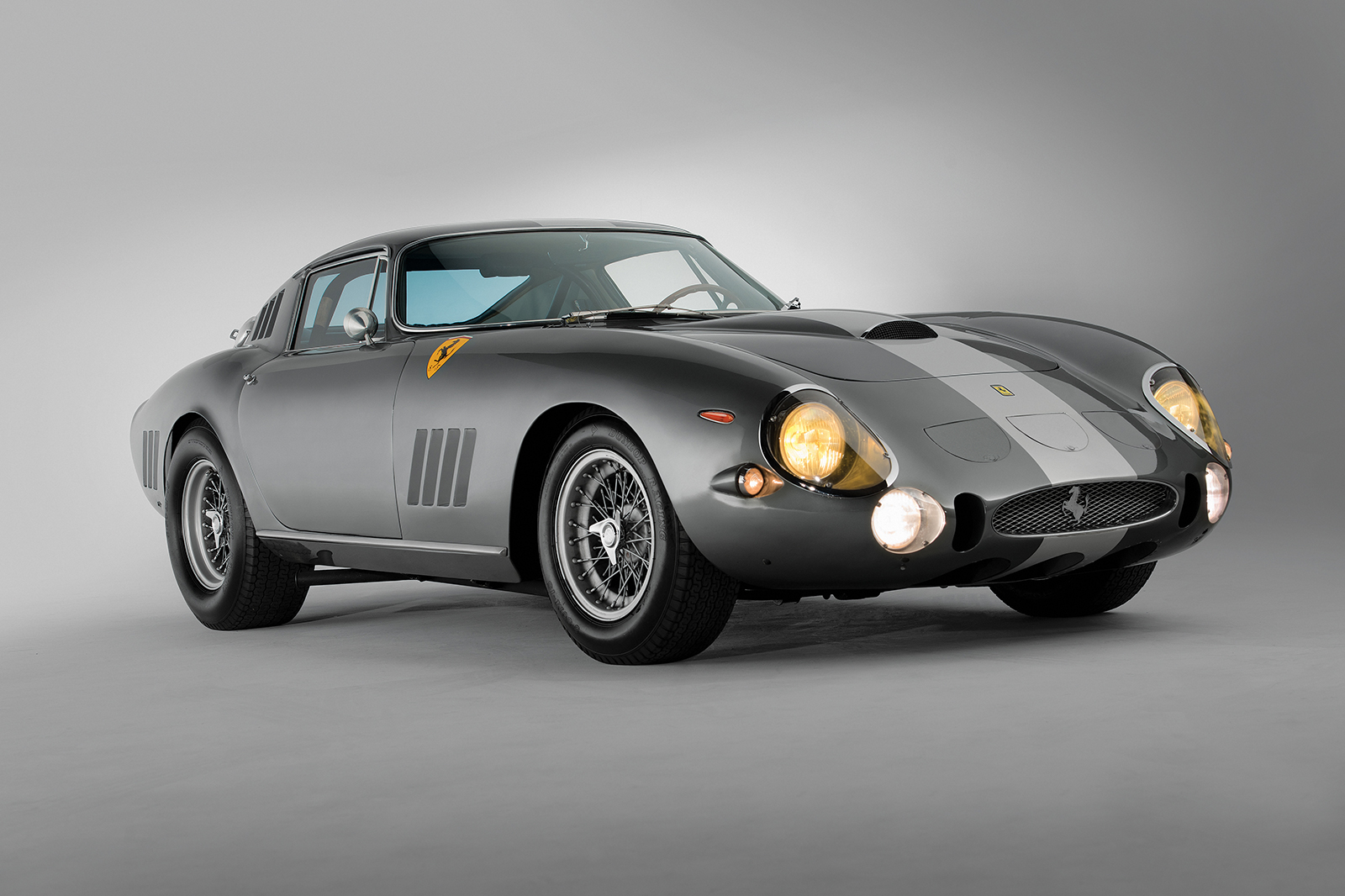 Any Ferrari 275 is a wonderful car and one that commands a high price nowadays, but this GTB/C Speciale was made to race. It has an aluminium body for lighter weight and its 3.0-litre V12 engine was tuned from the factory to give an extra 70bhp. Unusually, this example was never raced when new and that curiosity value helped push up its auction price, which was paid in 2014.
7. Jaguar D-Type – $21,780,000 (£17,571,600)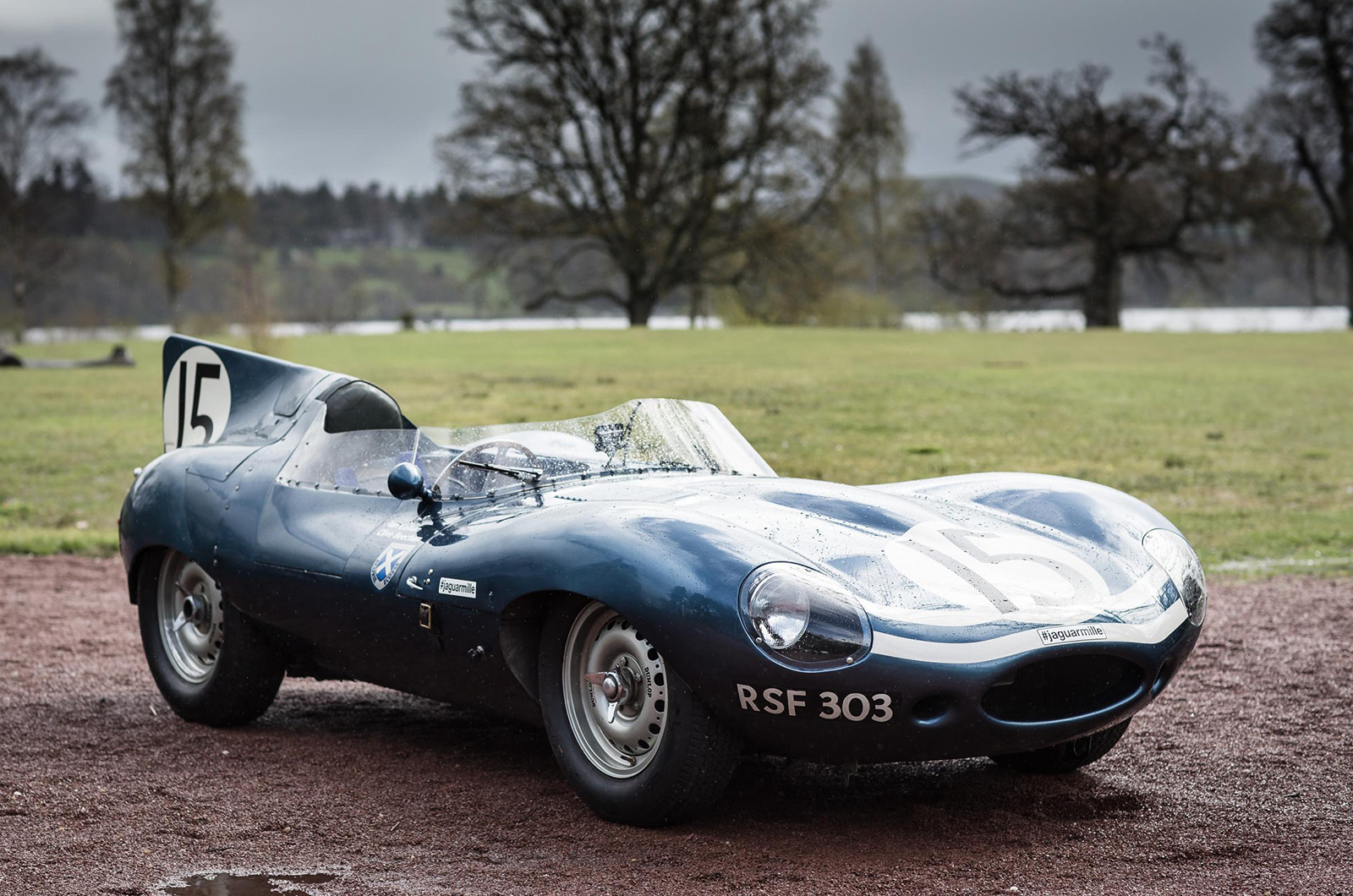 The Jaguar D-Type won at Le Mans three times from 1955 to 1957, and this is the car that took the win in 1956 with the Scottish racing team Ecurie Ecosse. It later resided in a private collection where it was still used for occasional race outings. With a superb motorsport background and limited numbers, it was no wonder that bidders pushed the price so high.
8. Alfa Romeo 8C 2900B Lungo Spider – $19,800,000 (£15,974,180)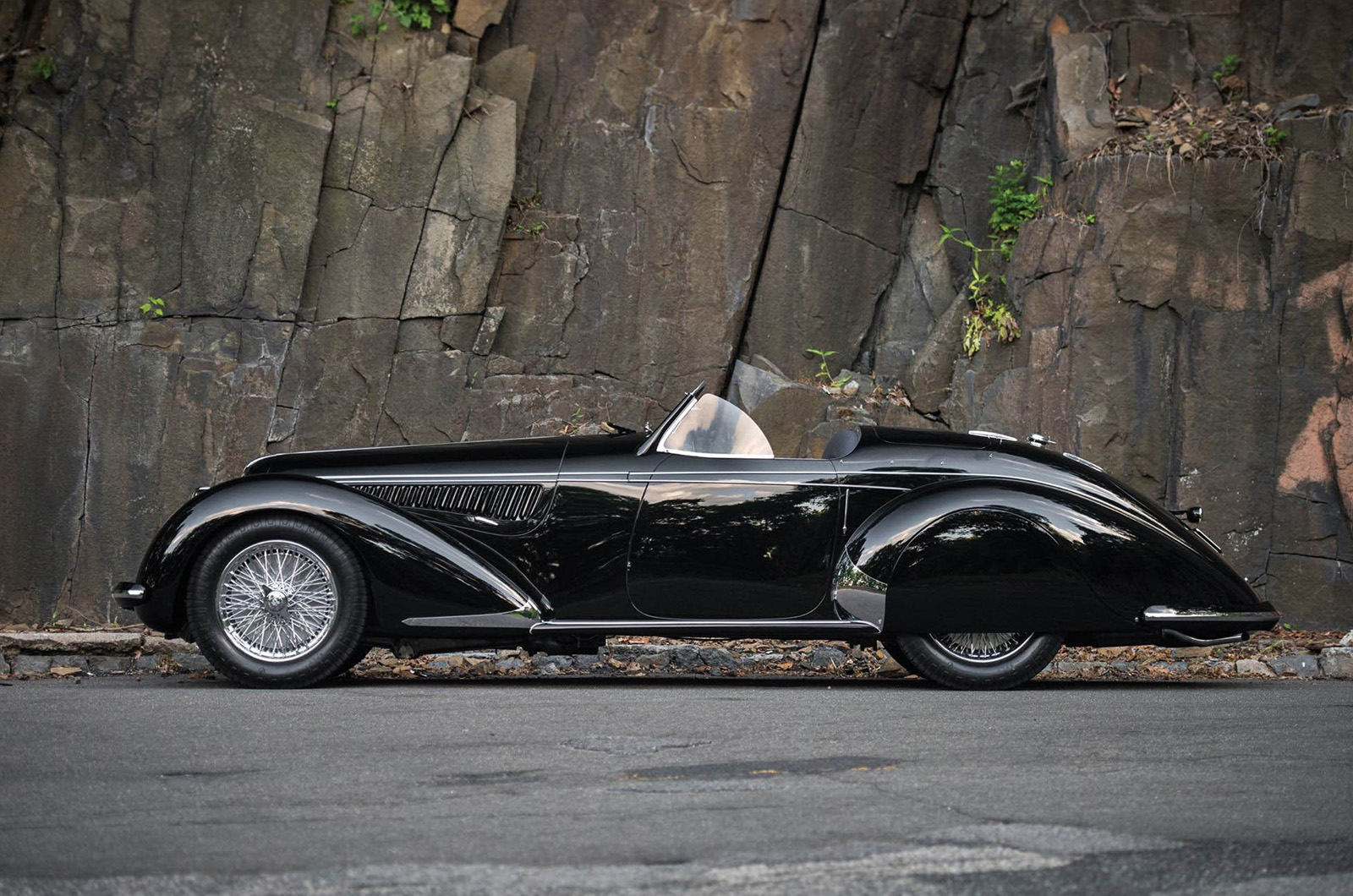 This stunning coachbuilt Alfa Romeo is one of just three cars to interrupt Ferrari's dominance of our Top 12, and it's easy to see why. Its body was made by Touring in Italy and it's based on the legendary 8C 2.9 chassis and engine, which is a supercharged straight-eight, to make sure the speed matches the looks. One of only 12 made, it was a dead certainty for auction success.
9. Ferrari 250 GT SWB California Spider – $18,500,000 (£14,925,370)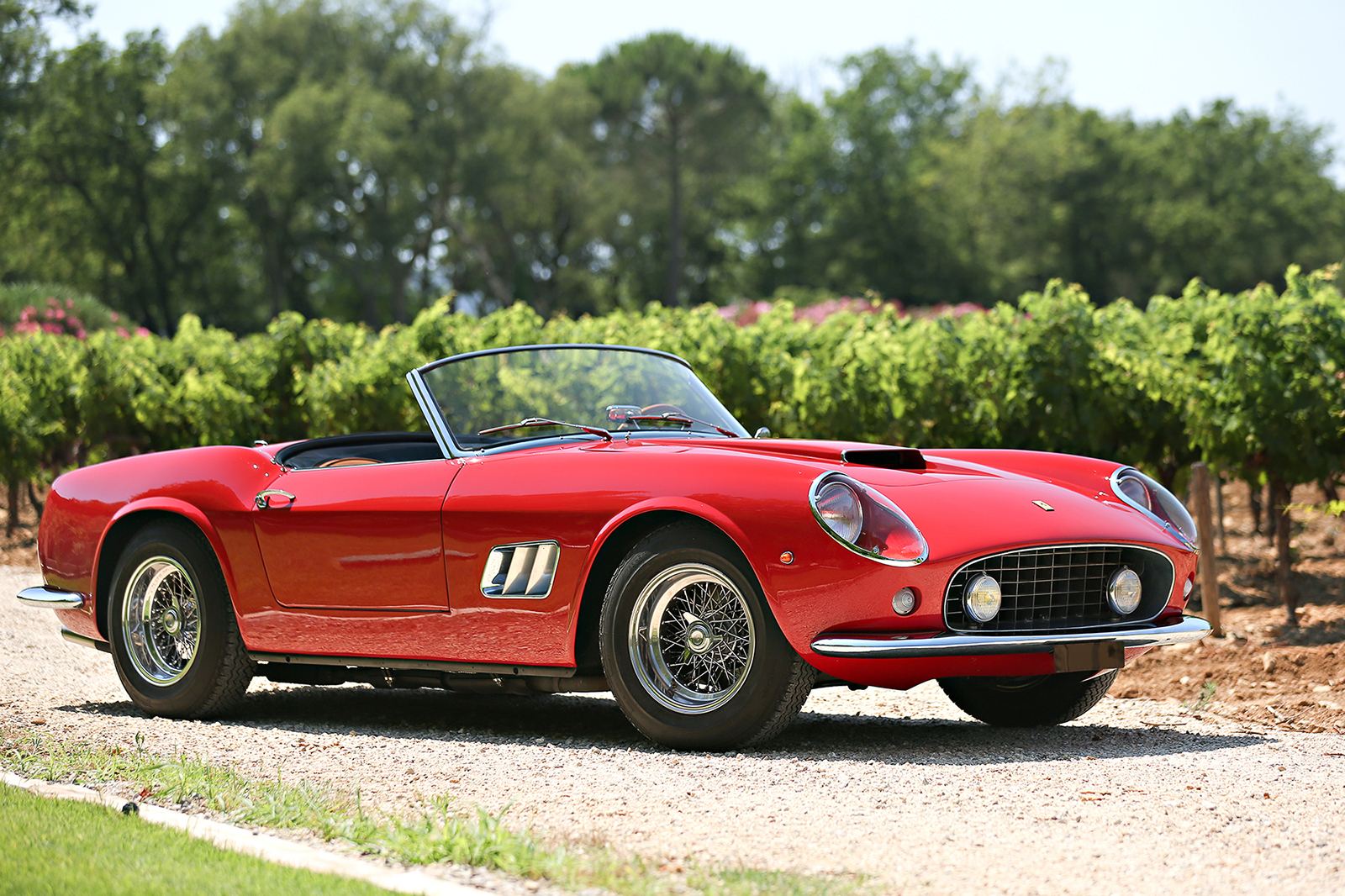 The 250 GT SWB Spider already had mythical status, even among the Ferrari faithful, but this car raised it to a whole new level when it was unearthed from a French warehouse. Robert Baillon bought it with the intention of displaying it in a museum, but it wasn't until after his death it resurfaced from years of dormancy. Still in working order, it was snapped up in 2015.
10. Ferrari 375-Plus Spider Competizione – $18,400,000 (£14,844,695)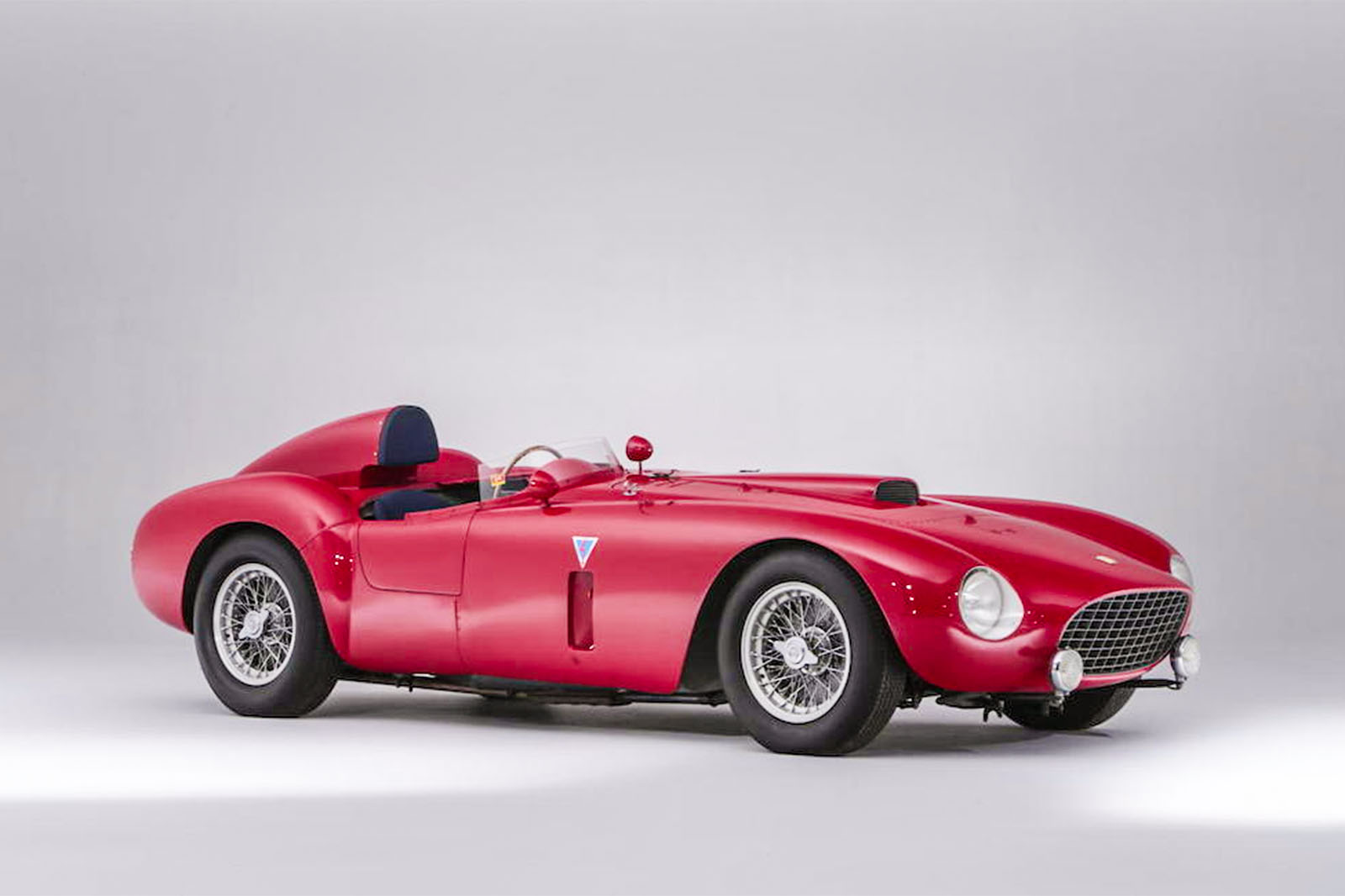 You'll notice a lot of our top 12 belong to Ferrari's racing past and this 375-Plus is no exception. Better still, it was made from new to be used by the Scuderia and finished second in the 1954 Mille Miglia. Little wonder then that buyers were fighting so hard over it when it sold back in 2014.
11. Ferrari 250 GT LWB California Spider Competizione – $18,150,000 (£14,643,000)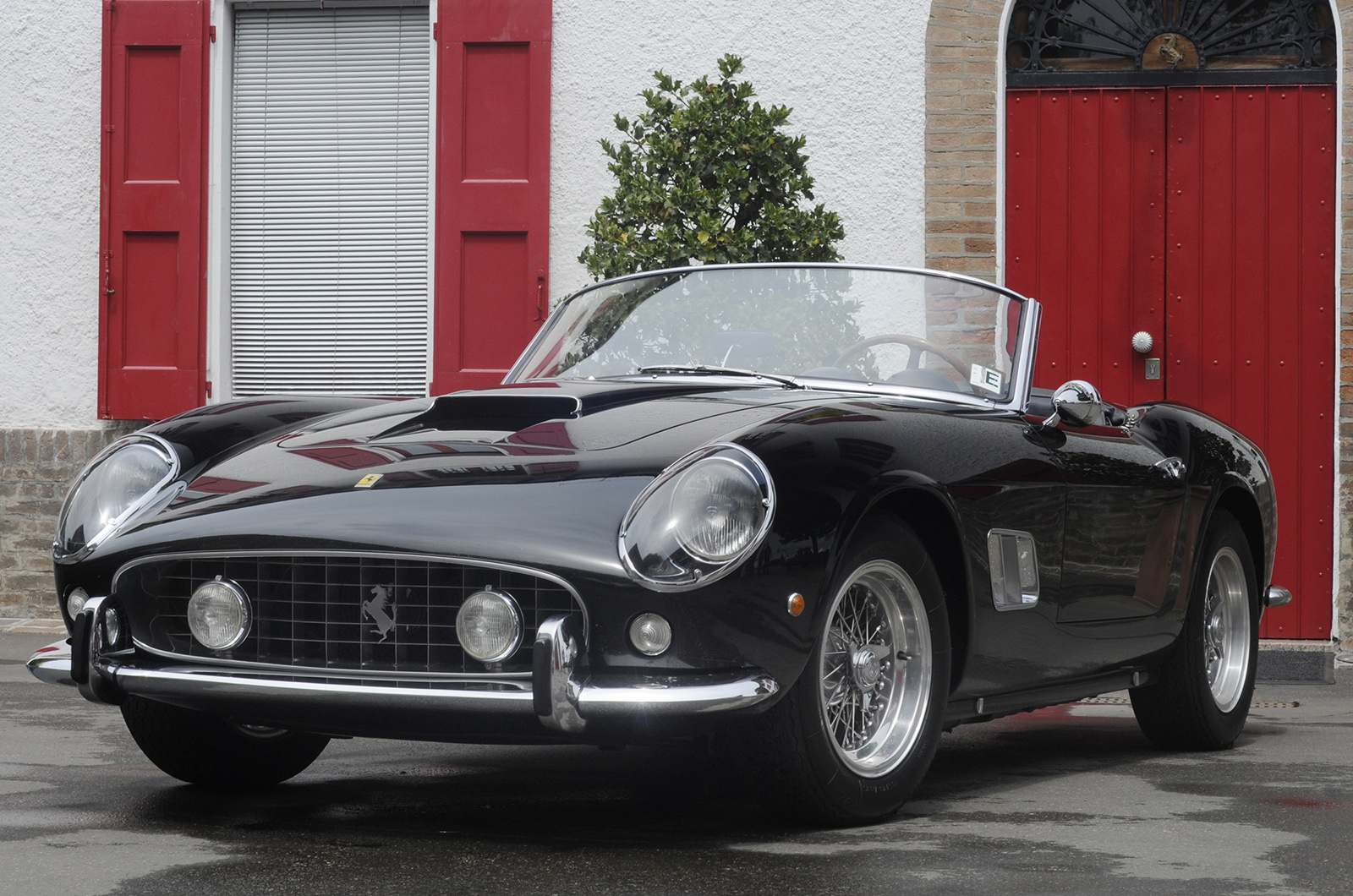 As well as rarity, looks and a racing pedigree, a flawless history is essential to the value of classic cars at this level, and that's something abundantly clear with this version of the 250 GT SWB. Only nine Spider Competiziones were made with alloy bodies, and this car has continuous history of ownership from day one. A documented racing background and latterly plenty of awards at concourses make the hefty price tag seem like a shrewd investment.
12. Ferrari 250 LM – $17,600,000 (£14,199,270)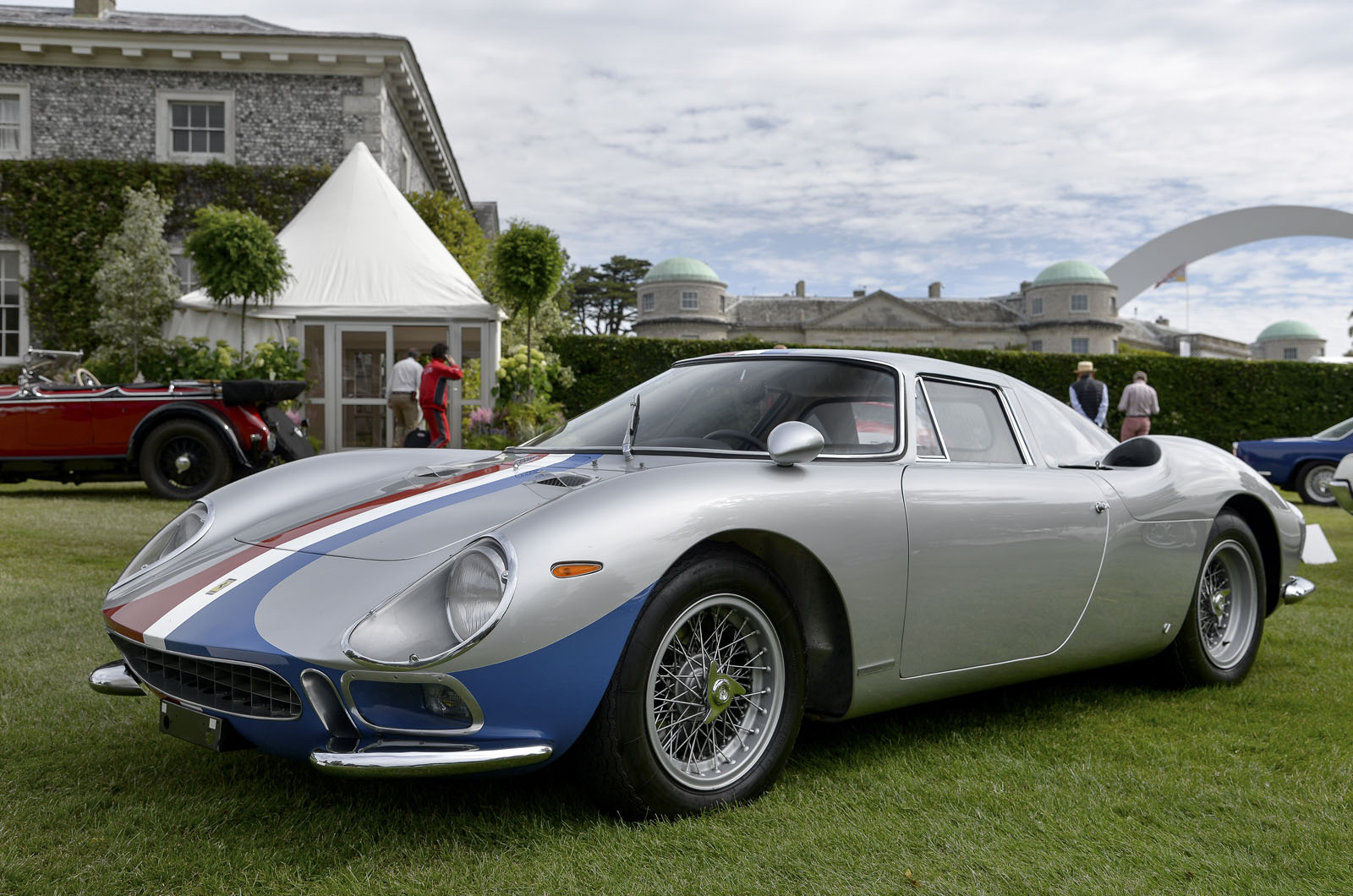 The 250 LM's name tells you all you need to know about this model: it was built to race at Le Mans. Just as importantly, it started the mid-engined era at Ferrari, which promptly went on to win the 1965 Le Mans race. Fewer than the required 100 were made to qualify as a GT car, so it raced as a prototype. Only 32 were built and that now guarantees rarity and high prices, such as what was paid for this one in 2015.
Alisdair Suttie
Source: Car
Write

a Comment
Fields with * are required