Volkswagen

posts global September sales growth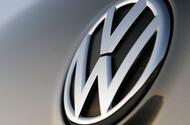 Volkswagen Group brands experienced a 7.1% increase in deliveries in September, one year since the emissions scandal rocked the world's largest car maker
The Volkswagen Group has posted a 7.1% sales increase across its brands in September.
The figure bucks expectations that sales would drop in the aftermath of the emissions scandal.
Figures released by the Society of Motor Manufacturers and Traders (SMMT) maintain that customers are unperturbed by the emissions scandal. Sales of diesel-engined cars failed to take the nosedive that was expected, instead declining slowly as sales of electrified vehicles ballooned.
A global year-to-date growth of 2.4% was supported by large gains in central and eastern Europe, as well as the Asia Pacific region and in particular China, which grew by 10.7% across the year. A growth of 3.5% occurred in Europe, including a 2.1% growth in Germany, while a 1.1% decline was posted in North America across the year.
Despite the year-to-date shrinkage in the US, sales actually grew by 1.3% compared with September of last year. The Brazilian recession bit a 36.6% chunk out of Volkswagen's year, with a 59% decline compared with September last year.
Volkswagen as a brand bore the brunt of the backlash, with UK sales down by 14.1% on September 2015, although Audi's sales grew by 9.4%, Porsche's by 12.7% and Skoda's by 10.37%. Despite the shrinkage, the Golf and Polo maintained their positions in the UK's top 10 best-selling cars in September.
The Audi A3 become entered the UK's top 10 most registered cars list in September, at number 10, with 33,240 registered since the start of the year. Meanwhile, the Vauxhall Mokka was pushed off the bottom of the chart, having been overtaken by the Mercedes-Benz C-Class and A3.
It's likely that the Volkswagen brand's sales will be boosted by the eighth-generation Golf, which is due to be revealed in the first weeks of November. Skoda should also see a spike with arrival of the hotly anticipated Kodiaq SUV. A Skoda insider has revealed that ahead of the Kodaiq's launch, it has attracted unprecedented levels of purchase interest. 
Source: Car
Write

a Comment
Fields with * are required