Williams

Advanced Engineering boss on why his company is a world leader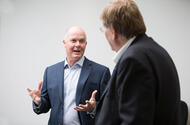 'We've found our niche' says the boss of Williams Advanced Engineering, which works with clients in the automotive, motorsport, defence, health care, marine and energy industries, to name a few.
The clue's in the name. The founders of Williams Grand Prix Engineering, famous for their exploits in Formula 1, have made their reputations and fortunes by pursuing advanced engineering for 40 years – so it's surprising that for most of those years, the group hasn't had an outward-facing engineering operation.
This is probably more a comment on the single-mindedness of racers at motorsport's highest level than anything else. As Steve McQueen famously put it: racing is life and everything else is waiting. But Williams' own straight-talking co-founder, Sir Patrick Head, has a famous quote, too, labelling Williams as "an engineering company that just happened to go motor racing" rather than the other way around.
This and the fact that in 2011 Williams became a publicly listed company – which increased its priority to earn money for investors – is probably why the famous Grove estate 12 miles south-west of Oxford is nowadays home to a fast-expanding technology business called Williams Advanced Engineering.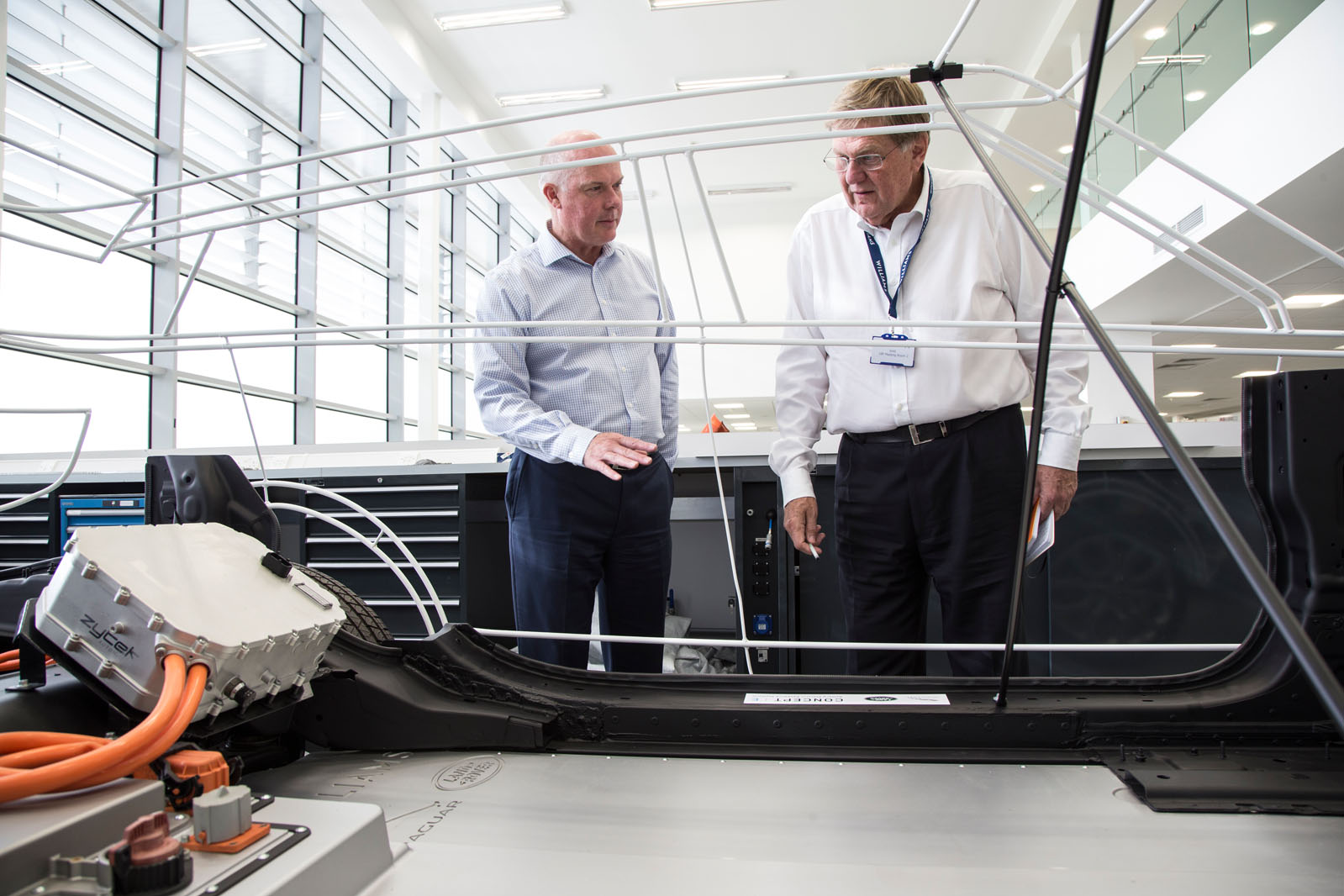 WAE's managing director and leading light is Craig Wilson, a highly experienced Australian engineer well known for his role in holding Tom Walkinshaw's TWR Engineering business together in the 1980s and 1990s, and then as boss of Australia's Holden Special Vehicles operation in Melbourne. Late in 2013, Wilson returned to the UK when he "saw the writing was on the wall" for car manufacture in Australia, and he was soon recruited by group MD Mike O'Driscoll, after a recommendation from Jaguar design director Ian Callum, a former colleague.
After three years, Wilson looks very much at home when we talk in a meeting room above the spacious foyer. Outside and below, WAE people are hard at work in all the areas that will improve the cars of the future: aerodynamics and heat management, lightweight composite structures, energy storage systems and electric drivetrains. Plus, of course, selected non-F1 race projects. And all of it for paying customers.
"We've found our niche," says Wilson, "which is to provide energy efficient performance for our clients in all its forms, with speed and accuracy. It sounds easy when you just say it, but it's not."
A couple of years before Wilson arrived, the business that was to become Williams Advanced Engineering had been established around one project: Jaguar's earthshattering plan to manufacture a batch of 250 C-X75 hybrid supercars from a seminal 2010 Paris concept. Production was scheduled for 2013 through to 2015, but Jaguar Land Rover chief Ralf Speth decided at the last minute to kill the project, citing a need to pursue more pressing mainstream activities such as the XE and F-Pace. Williams was left with 60 engineers and a swish headquarters in the same grounds as the F1 operation but very little to do with them. There was a small military project and engineers were helping Caterham's then F1 team with aerodynamic testing, but in essence the cupboard was bare.
Wilson, well experienced in the ups and downs of the car game from his TWR years, started looking up old engineering contacts in the search for consultancy work, offering deep expertise and promising top-class customer service. It counts as much in the engineering services business, he says, as in retail. "We had a great basis for a business," he says, "but we needed to find our place in the world."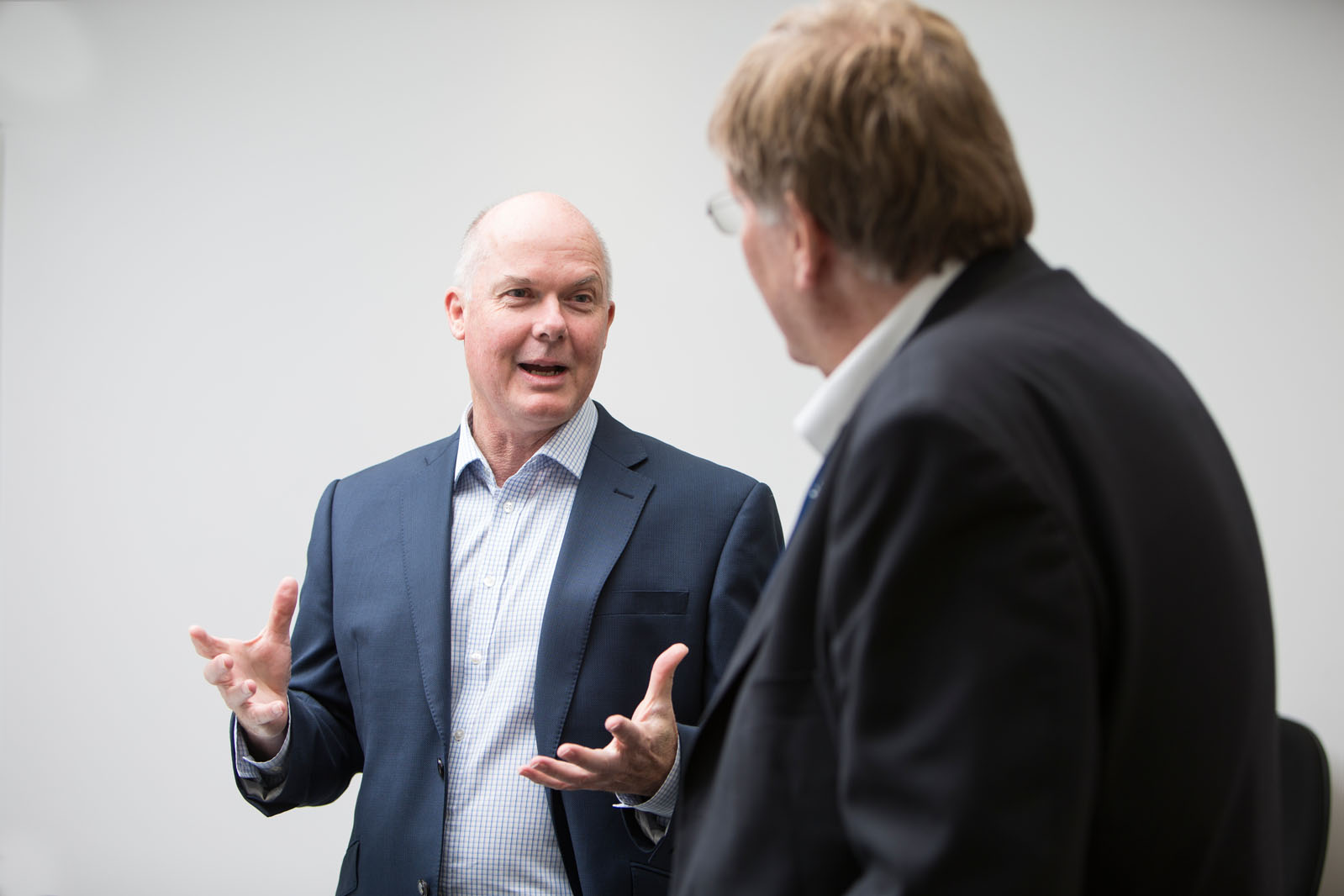 Eon Productions, maker of James Bond films, provided an early focus by deciding that a V8-engined C-X75 would be a perfect car for their villain in the film Spectre, so WAE built a small run of prototypes, including one that was earmarked to burn to the ground. As part of that, engineers were asked to design and fit a pedaloperated clutch to one of the paddleshift prototypes, because Eon's stunt drivers couldn't pull off a particular film manoeuvre without it. They achieved it overnight, their speed even impressing their F1 neighbours.
Another early customer was Porsche. WAE did the by-wire braking system for the 919 racer, plus quite a lot of the car's aerodynamic proving, because Grove's wind tunnel was one of the few in Europe  sufficiently advanced for the job, and new limits on F1 aero testing (previously conducted 24/7) meant the group suddenly had tunnel hours that could be sold.
"It was a good earner, but that wasn't the main thing," says Wilson. "Porsche were very driven, very rigorous. They taught us stuff. We made improvements to our hardware and our procedures as a result of having them as a customer for two years. We finished up well ahead of where we'd have been just working for ourselves – and that benefited our F1 effort, too."
This, says Wilson, is an advantage of his organisation that goes beyond pure profits. Work for yourself and you risk going stale. Compete with others for outside business and you stay sharp – which then helps your home performance.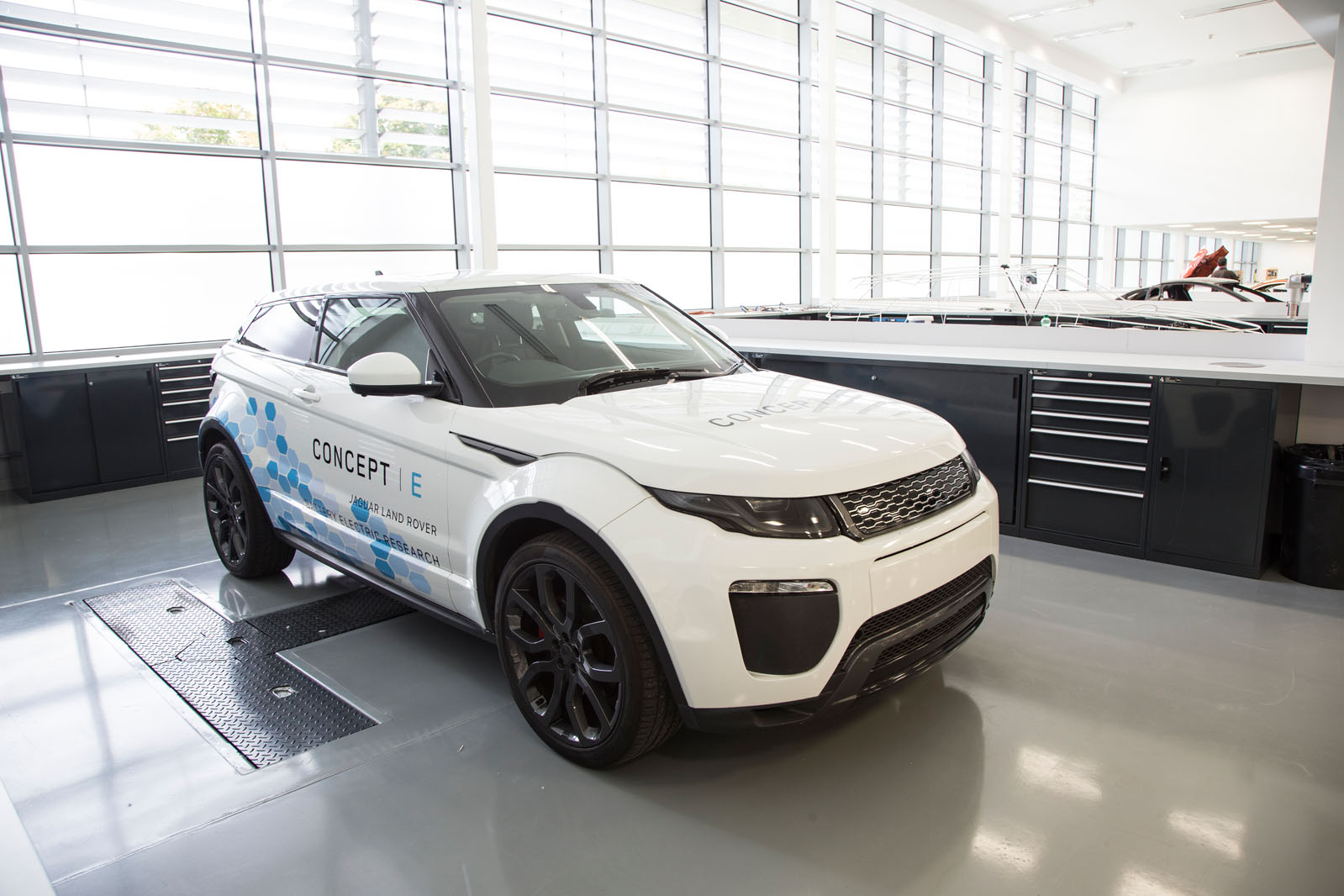 We start to discuss Williams' role in the 2015 Land Rover Evoque E project (an electric SUV on an all-new platform) for which Williams is cited as one of seven partners – but confidentiality is an issue. Businesses like this can only talk selectively about their activities, and in Williams' case there's a further impediment: the stock exchange. Wilson can't spill the beans on WAE's profitability and achievements without telling shareholders first.
Yet WAE's achievements speak quite well for themselves. "Our head count is 200 people and we're pretty profitable," he says, while I'm forming my own impressions. There's plenty of buzz about this place, which has trebled its staff in three years. In the foyer stands Aston Martin's electric Rapide prototype, a car that was rolled out a year ago for the visit of the Chinese premier and must surely contain much info that will improve the battery-powered DBX crossover planned for production in a couple of years' time. Aston Martin really needs the DBX if it is to drive annual sales to the 10,000-plus needed to generate serious profits and perhaps fuel a potential public flotation.
Talking modern stuff, it's only two months since Jaguar launched its new Formula E team, citing WAE as its "close collaborator". Wilson, named as race director, adds little, but I have my own pretty clear view of what that means. Even more recently, Jaguar has launched its I-Pace electric SUV concept, again naming Williams as a key partner.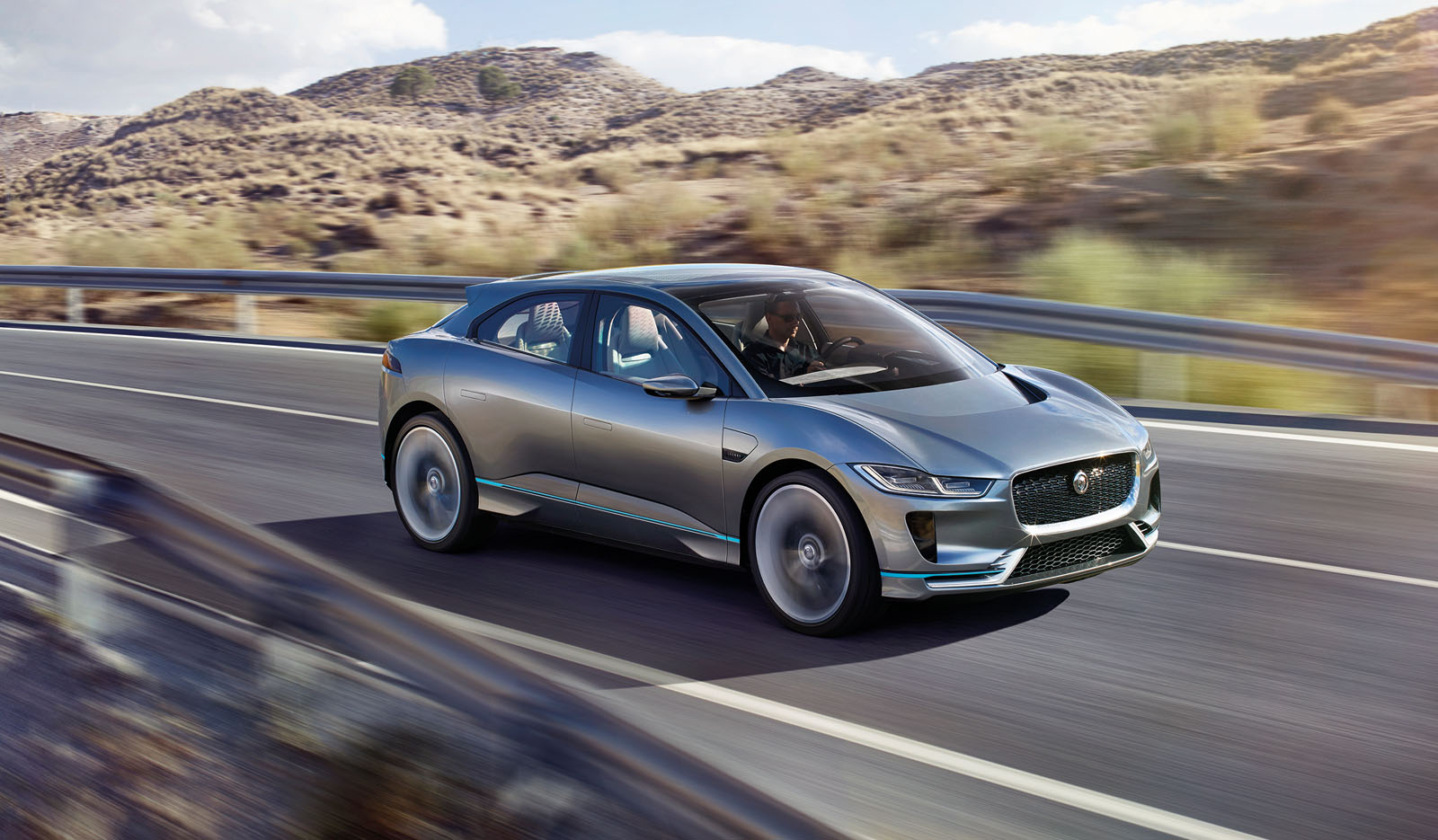 One major direction of WAE's work is becoming obvious – especially when we're shown into a templelike laboratory where a Formula E battery, complex and super-secret, is laid open to our view. Williams, as current sole battery supplier for the electric single-seater race series, is proud of its superb reliability record and is understandably puzzled at a recent abrupt decision by the authorities to move the contract to supply next-generation batteries to McLaren the season after next.
Other activities include involvement in a big-scale power storage project in Germany, using part-spent car batteries as the medium. They may have lost 20% capacity and ended their useful life in cars, says Wilson, but they can do useful work in a battery bank for another 20 years.
There's much more: military projects, aerospace projects, a plan to build autonomous driving simulators, a project to electrify a popular brand of folding bicycle via a hub motor in the front wheel. Williams even built a competition bike for gold medal-winning Rio Paralympian Karen Darke. WAE has 41 jobs on the go at present, all of them urgent. Variety isn't just the spice of life, says Wilson; it's the thing that keeps you sharp.
Source: Car
Write

a Comment
Fields with * are required